Hicks column: Spoof Charleston GOP page goes way over the line this time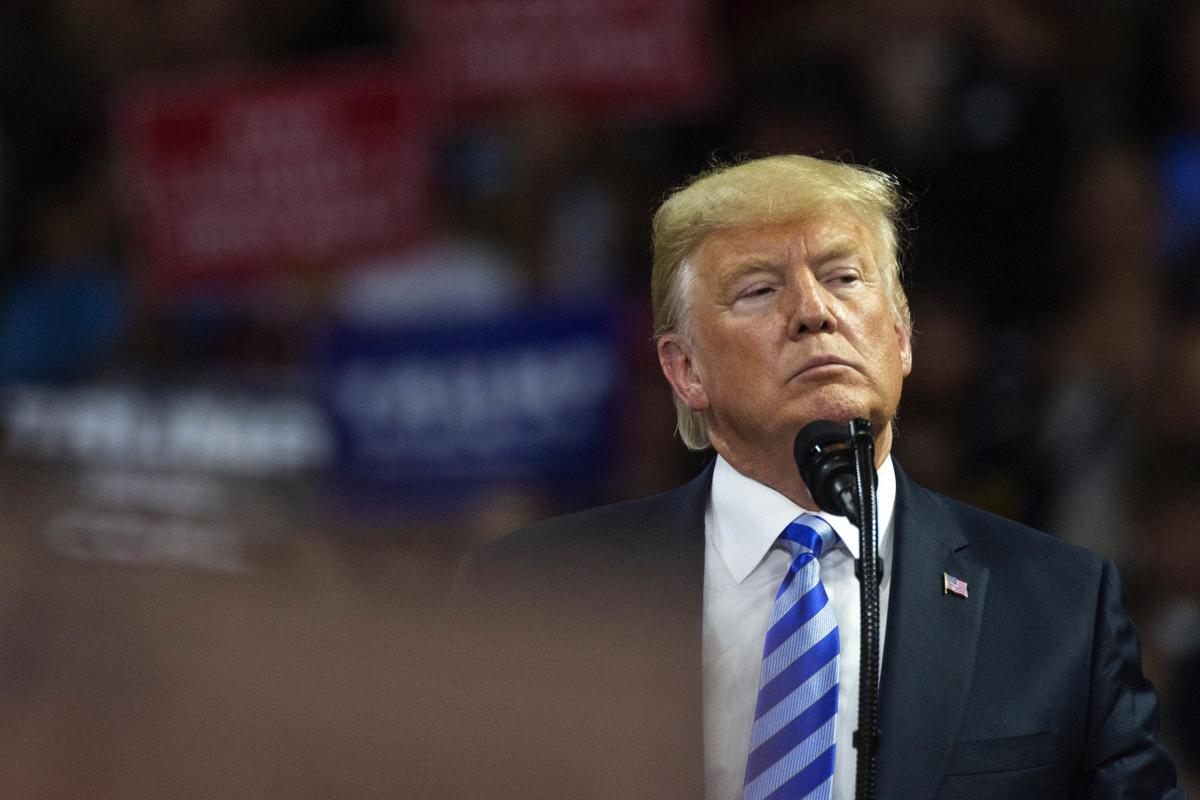 Yeah, it probably was some mischievous Democrats who set up that fake Charleston County GOP Facebook page.
But you never can tell.
For years, the faux Republican page has posted bogus rantings that caused local GOP officials headaches by contradicting the party line — sometimes in hilarious fashion. Chairman Larry Kobrovsky always had the right attitude about it, laughing off the confusion.
The fun and games went over the line this month, however, when the page called for President Trump to be executed on the White House lawn.
Not only is that a good way to get the Secret Service on your doorstep, it's just plain wrong — the same as all those racists who protested the previous administration with "Hang in there, Obama" signs that included crude drawings of a hangman's noose. An unsubtle suggestion of lynching.
If it was inexcusable then, and it certainly was, it's inexcusable now. People can protest all they like, but they should leave the crazy at the door.
So the fake Facebook page disappeared last week, either because of the threat or complaints from the actual party's members. And yes, liberals are most likely to blame.
But there was some inadvertent truth in the trolling. Because, although most Republicans won't admit it, some of them are sick of this circus.

Silence is mandatory
The Charleston County Republican Party hosted a reunion of 1st District congressmen last week, and a good time was had by all — even Cousin Arthur showed up.
But outgoing U.S. Rep. Mark Sanford didn't endorse the party nominee, Katie Arrington, instead talking about the GOP's current "identity crisis."
That was an unveiled reference to the quandary with Trump, who doesn't adhere to traditional party dogma. Ballooning the deficit for tax cuts to corporations and the 1 percenters (and throwing crumbs to everyone else) isn't conservative — it's lunacy that could backfire, especially if Congress attempts to offset the increased debt with cuts to Social Security and Medicare.
Party principles are out the window, and this administration has become a spectacularly embarrassing reality show (as if there was another kind). Elected Republicans have twisted themselves into pretzels to back up the president's positions, which sometimes turn 180 degrees in a single day.
Hard to remember the days when flip-flopping was the ultimate sin ...
But criticize Trump — as Sanford occasionally did — and they're ostracized. It's all very high school. Or authoritarian.
Privately, many South Carolina Republicans wish someone would take away Trump's phone, keep him off Twitter and stop him from contradicting himself. Or at least teach him how to spell.
They worry this cult of personality could damage the GOP, and they aren't wrong. But mostly, the only ones who will publicly utter such sacrilege don't have to face voters.
Former Congressman Tommy Hartnett said, "I think he's the biggest embarrassment we have and hopefully will ever have in the White House."
He's not alone. 
Campaign of discontent
Arrington beat Sanford in the June Republican primary partly because she embraced Trump.
Sure, she's had to equivocate on offshore drilling — in a very Trump-like fashion — and assure voters that she doesn't think the media is the enemy of the people. Orwellian as this has become.
As a result, the 1st District is considered more competitive than it has been in years and many party faithful are mildly nervous. Granted, the only blue wave expected to wash over the Lowcountry will come with a decent rain on a high tide.
But this campaign summer is actually the winter of GOP discontent.
Republicans with a sense of history can at least appreciate the hijinks behind that faux Facebook page. It follows a long tradition of dirty tricks and campaign stunts that President Nixon affectionately referred to with an unpublishable term that begins with "rat."
So blame liberals for this, but keep in mind that their satire contains a grain of truth. Some Republicans don't like the direction their party is headed.
But like these hackers, they have chosen to remain anonymous.