Hicks column: People have a right to free speech. Are they guaranteed a profit?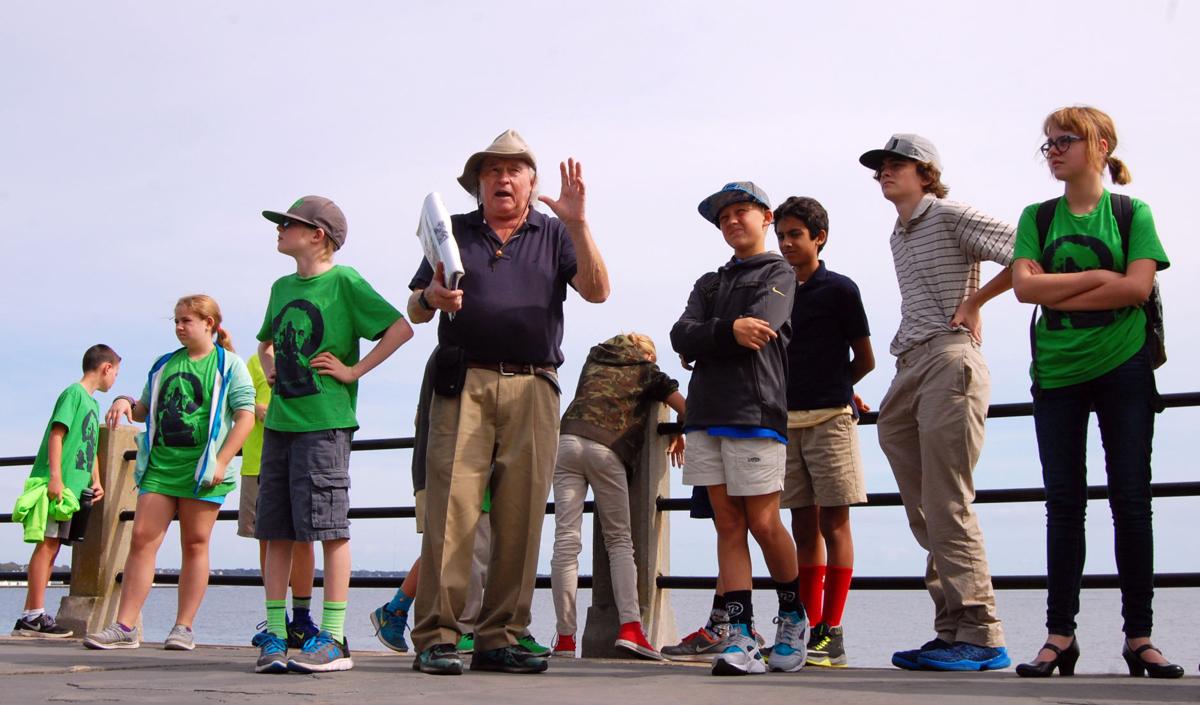 If you tell a dozen people that "Gone with the Wind" was filmed at the Calhoun Mansion, half of 'em will believe you.
Is that free speech?
Sure, it is — and you'd better get used to it. You're liable to hear it on the streets of Charleston before long. Because last week, U.S. District Judge David Norton struck down the city's tour guide licensing law.
Don't blame Norton, however. Judges nearly always follow precedent, especially as established by the Supreme Court. And under current law, such as it is, the ordinance violates the First Amendment.
It's fair to say Ye Olde Founders weren't thinking of someone in a knockoff Scarlett O'Hara dress shilling for tips when they drafted the Constitution.
They were protecting the rights of the people to have a political voice, to hold public meetings — for a free and independent press to point out when the emperor has no clothes ... without being deemed the enemy of the people.
You know, important freedoms. But alas, this is what we've come to.
In his order, Norton made it abundantly clear that he would've preferred to throw this farce out of his courtroom. He wrote "this case is an example of the First Amendment run amok."
That's exactly what it is.
High standards?
The Institute of Justice — which is not led by Wonder Woman or Batman — filed suit against Charleston on behalf of some locals who initially didn't pass the city's tour guide test.
The institute has been filing this same lawsuit in cities around the country, winning some and losing others. They claim these are battles for free speech, which the Constitution gives them a right to say.
Are they correct that the city's tour guide test is particularly onerous? Yep.
Is it fair to say that it's a pretty burdensome standard to meet for folks employed in this service industry? Probably.
And does the test's study guide, in its Charleston way, focus on some pretty obscure, sometimes uninteresting, arcana? You betcha.
But is this an issue of free speech? No, and it never has been.
This is about eroding government.
In the 1940s, the Supreme Court unanimously said cities had the right to impose some regulations in the public interest. And, given that the city's tourism industry brings in about $7.37 billion a year, it is in everyone's interest to protect our reputation and quality.
Norton, however, is confined by precedent — and, of late, the Supremes have set some doozies. The court has issued First Amendment rulings in favor of a panhandler who sued when a city wouldn't let him beg in the middle of a street, and anti-abortion protesters who said it was unreasonable to stand 35 feet away from a health clinic.
Justice Samuel Alito actually wrote that, because the protesters couldn't get as close to patients as clinic custodial staff, their free speech was violated.
By that logic, anti-vaxxers will soon be standing in your pediatrician's lobby.
It's no wonder Norton used the word "unfortunately" a few times in his order.
A right, a responsibility
People are allowed to say whatever they want without facts to back them up, as evidenced by modern TV. And politicians.
But these lawsuits designed to skirt standards, hiding behind the cloak of free speech, are dangerous.
What's next, a person sues The Citadel when turned down for a teaching gig — arguing the rejection violates her First Amendment rights to be a physics professor just because she's never cracked open a science book?
Free speech, like most rights, comes with some responsibility. Of course, it's legal to say a pizza parlor is a front for a child-sex ring, but Americans are supposed to have the mental acuity to not take such claims as fact.
And free speech doesn't dictate that the city has to issue business licenses to people without some proof they can do the job (perhaps using standards just shy of a 500-page study guide).
This isn't the end of the world but it does contribute to the dumbing down of America, which is doing just fine on its own.
These days, there are eight people born every minute — which means the "sucker born every minute" is a gross underestimate.
Some people will tell you P.T. Barnum first said that. Truth is, there's no proof he ever said it. The saying was actually coined by con men.
But that's how it goes when the facts don't matter — history suffers.
Reach Brian Hicks at bhicks@postandcourier.com.