Hicks column: Mount Pleasant doesn't have money troubles, just opportunities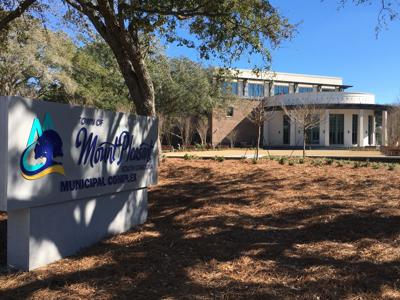 Poor Mount Pleasant.
At their recent annual retreat, Town Council members saw budget projections that nearly made them choke on their mocha lattes. Bottom line: In five years, they will have to raise revenue or cut services.
Which is government-speak for "property tax hike."
This will not do. In the land of almond milk and honey, folks like their taxes low. And Mount Pleasant likes to oblige, because town officials know residents need to keep their hard-earned money.
Because, you know, those BMWs don't lease themselves.
But a growing town sometimes needs more money. New residents have an annoying habit of expecting some services for their tax dollars, and town employees are stretched pretty thin these days.
At the retreat, adults in the room suggested this was a structural problem that must be addressed. Conversely, some council members essentially said, "Let's rent out our offices at Town Hall."
Which isn't the worst idea. A similarly sized studio apartment at The Boulevard brings in about $1,300 a month!
In that vein, there are several things Mount Pleasant can do to make some bank without raising property taxes. Here are a few examples:
Make council members Uber drivers. Town officials could join the lucrative world of private taxi services, where many people make significantly more than minimum wage.
There are several benefits to this. Mount Pleasant would have fewer cars on the roads and council members would get to know their constituents better while raking in literally hundreds of dollars for town coffers ... every week.
Mayor Will Haynie, Bounty Hunter. State Sen. Stephen Goldfinch has proposed that the state pay a $75 bounty for killing coyotes, seeing as how they've become such a nuisance. This is easy money for Mount Pleasant.
Just have the mayor set up in the marsh along Ben Sawyer Boulevard and pick off all the varmints headed for Sullivan's Island, which is like Club Med for coyotes.
Watch out for the ones with Acme rocket skates.
Four words: Joe Bustos Fight Night. Who doesn't love a good brawl? Sell tickets to watch the councilman spar with disgruntled citizens on the banks of Shem Creek.
The Snee Farm Challenge. Why go to the expense of setting up bales of hay for a fall festival maze when visitors are apt to have more trouble finding their way out of the Snee Farm subdivision?
Charge $15 a head and offer a prize to the first one who can find their way from Whipple Road to the country club, then get back out to Highway 17. If anyone makes it, they could tell the rest of us how to do it.
Ravenel Bridge toll. This is the big-ticket idea. Since everyone in Mount Pleasant is sick of traffic, pay all westbound motorists $1 to leave town. You fund this program by charging incoming cars $2 at the foot of the bridge.
That's a net revenue of $35 million a year. Win-win.
Sell naming rights. So, you're at the Amazon Towne Centre shopping center and need to get to the Evinrude Shem Creek docks for WWE Fight Night?
Just take a left on the Mercedes-Benz Parkway and cut over to Boeing Boulevard. The docks are just over the Quicken Bridge.
The possibilities here are endless for an attractive, upscale town like Mount Pleasant. In fact, Town Council has the potential to make so much bank it could actually lower property taxes.
If this is all too much trouble, council could just adopt the James Island "town" model. Simply don't provide any real services — make the county and some poor public service district handle all the municipal work.
Or Town Council could just rename Mount Pleasant the Save Shem Creek Home Owners Association … which is kind of what it's become anyway.
Like most HOAs, they could simply raise their dues every year. Everyone would gripe, but Mount Pleasant could fix its flooding and fire halls without ever using the word "tax."
Problem solved.
Reach Brian Hicks at bhicks@postandcourier.com.