Hicks column: Lawmakers with the urge to merge schools should tread carefully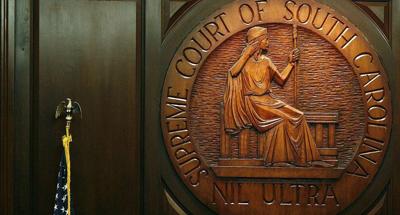 And now, another installment of Great Moments in Bureaucratic History:
In the late 1940s, Columbia NAACP attorney Harold Boulware was working on a lawsuit to challenge the deplorable condition of black schools in Clarendon County.
He wanted at least 20 parents on the petition, as school officials kept devising new and creative ways to disqualify his plaintiffs. The problem was finding nearly two-dozen people brave enough to sign — who also lived in the same district.
Clarendon County, with 31,500 residents and fewer than 9,000 children, had more than 30 school districts.
Which works out to an average of one school board per 300 kids, about the population of a modern elementary school.
Seem ridiculous?
Well, there are currently 80-plus school districts in the state's 46 counties, some of them with as few as 600 students.
State Education Superintendent Molly Spearman has asked the General Assembly to consolidate 18 of the smallest ones. She says that would eliminate bureaucracy and pool resources to provide rural students with more educational opportunities.
The state estimates Spearman's plan could save $127 million a year.
This is the point where people say, "What are we waiting for?" And the answer is usually "politics."
Unfortunately, nothing about this is elementary.
Down the rabbit hole
In the 1940s, the state had about 1,700 school districts.
Some of that was a product of geography — isolated communities could not coordinate easily. But the biggest factor was, of course, segregation.
The vast majority of districts were consolidated after the U.S. Supreme Court ordered school integration with Brown v. Board of Education — which, incidentally, all began with that Clarendon lawsuit.
Now, many of the school districts that remain are ferociously fighting the General Assembly's rare bipartisan push to consolidate them.
Some of this is about turf and power. Combining two or three districts, if done right, eliminates administrative jobs. And the people with those jobs stand to lose.
That's what lawmakers say, anyway, and there's a grain of truth in it. But there are also issues of local control.
Folks in Sumter County are still seething over a legislatively mandated consolidation of its two districts, which has led to the threat of several rural school closings.
That's a legitimate fear here. Some of the districts targeted by Spearman have lost up to a third of their students in the past decade. No doubt this would lead to more schools being shuttered.
But that opens the door to problems like busing and attendance lines — both of which make typical Statehouse politics look like a love fest.
Do your homework
The South Carolina School Boards Association says local districts should consolidate only when local residents approve.
A few years back, Marion County — just west of Myrtle Beach — asked to combine its three school systems. And next year, Orangeburg County is consolidating its three districts.
But Florence District 4, with only 630 kids, for years has begged one of that county's other four systems to merge with it. There have been no takers.
And even suggesting Spartanburg County doesn't need seven school districts has literally cost politicians their jobs.
School politics are the worst, and people resist change — even if it saves money. And despite that state estimate, there are no guarantees.
Bamberg District 1 has $25 million in debt while Bamberg 2 has less than a $1 million. If they merged, as Spearman proposes, would taxpayers in District 2 get saddled with District 1's debt?
Proponents suggest the state pay off outstanding debts to make mergers equitable. Well, there goes your savings.
The critics say the benefits of combining human resources and purchasing would be offset by equalizing teacher pay student programs. And, of course, there would be lawsuits. Suddenly, it gets very complicated.
A legislative committee will debate consolidation this week, but there's absolutely no chance of it happening this year. However, the state may be creeping in that direction.
There's a proviso in the proposed state budget that would allow Spearman to consolidate some services for districts with less than 1,500 students. That may be a trial balloon.
This idea here is not new; the state Supreme Court suggested consolidation as one remedy in the ongoing small schools' lawsuit.
Just because there's controversy doesn't mean the idea should be abandoned. If there's a chance to reduce bureaucracy and political subdivisions — and come up with savings that could be invested in students, it's worth a look.
But consolidation is not as simple as it appears on first glance. So lawmakers had better do their homework.