Hicks column: In Mount Pleasant, the development devils are in the widely ignored details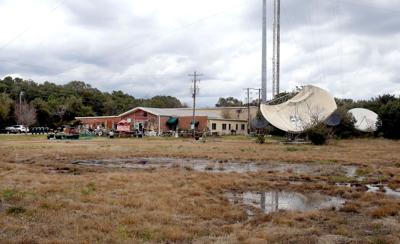 It's no surprise Mount Pleasant wants to get out of its 2017 settlement with the developers of The Atlantic.
Last year, voters elected a mayor and council determined to stem a tsunami of growth, and the proposed 246-apartment complex off Ben Sawyer Boulevard has stirred up more consternation than anything since that parking garage went up near Shem Creek.
So hiring an outside attorney to look for an escape clause was completely expected.
What would be surprising here, however, is if they actually succeed.
Mount Pleasant ordinances and practices make it nearly impossible to stop development, even though some massive impact fees have helped.
But when it tries to delay projects where no zoning is involved, council often creates the perfect recipe for litigation.
This is why Mount Pleasant is the most-sued town in the state, which residents will learn the hard way next month when officials go to trial in a $34 million lawsuit with the developers from Park West.
Mount Pleasant will likely lose that battle, and the odds of prevailing on The Atlantic aren't much better.
The town will keep on losing, and disappointing the anti-development crowd, unless council gives Mount Pleasant policy an extreme makeover.
At odds with staff
When Town Council members first shut down The Atlantic in 2015, they weren't denying a zoning change or building permit.
They simply refused to approve the development's impact assessment.
When town planners and administrators review a project, they determine its impact on traffic, infrastructure and existing conditions. Staff works out a deal, often asking developers to change or scale back their plans — and chip in on road or infrastructure improvements to minimize adverse effects.
The town has standards, and they're practically scientific. Most cities do the same, and state law prevents them from going overboard. For instance, Charleston can't require the developer of a 200-home subdivision to finance the completion of Interstate 526.
Although that wouldn't be a bad idea.
The problem is Mount Pleasant, unlike most cities, requires a Town Council vote on those impact assessments. In The Atlantic's case, it refused to approve a deal negotiated and endorsed by its own staff — and adhering to town ordinances.
Which gives a disgruntled developer pretty attractive standing for a lawsuit. Which is exactly what happened in that case and several others.
Right now, the town's hopes for overturning The Atlantic settlement hinges on some questionable bending of Robert's Rules of Order. That might give it another shot at negotiations, but it likely won't change the outcome.
It will just lead to yet another lawsuit, and Mount Pleasant will be right where it started.
Vote for a change
Mayor Will Haynie wisely avoided raising expectations on killing The Atlantic, noting that an independent review could go either way.
Haynie, who opposes the apartments, says the town should get the most unbiased examination of the settlement and its circumstances as possible, and then measure the town's exposure to further litigation.
Exposure is the key here. Some people might not like such cautious language, but the mayor is right. The town is exposed because of its decades-old policies.
Right now, everybody in Mount Pleasant is complaining about that Berlin Wall of a Home Depot going up off Highway 17. Some council members note they opposed it. Well, they opposed the impact assessment. Had they prevailed, the town would have another lawsuit on its hands.
Sorry, but the town can't simply deny projects when the zoning is already there. That's the path to even more lawsuits.
If officials want to stop big-box stores, massive developments and apartment complexes, they must change the law to require more stringent mitigation on the front end — without, of course, setting standards the state will call punitive.
It ain't sexy, but it's just about the only way to remedy this. And it takes only five votes on council.
There has to be some consistency here; the town can't just grab the torches and pitchforks when the villagers get mad. That's what happened with Park West.
Years ago, the town gave Park West flexible zoning, allowing developers to alter their plans at will so long as the density didn't increase.
But then the politics of anti-growth intervened, and council changed the rules midstream. It's going to cost the town.
So now the town's future growth is in the hands of attorneys. If Mount Pleasant wants more control and fewer court battles, council members are going to have to change town standards and stick to 'em.
Or they're gonna need a bigger law firm.
Reach Brian Hicks at bhicks@postandcourier.com.