Hicks column: From threatening secession to pulling guns in diners, GOP's weapon of choice is stunts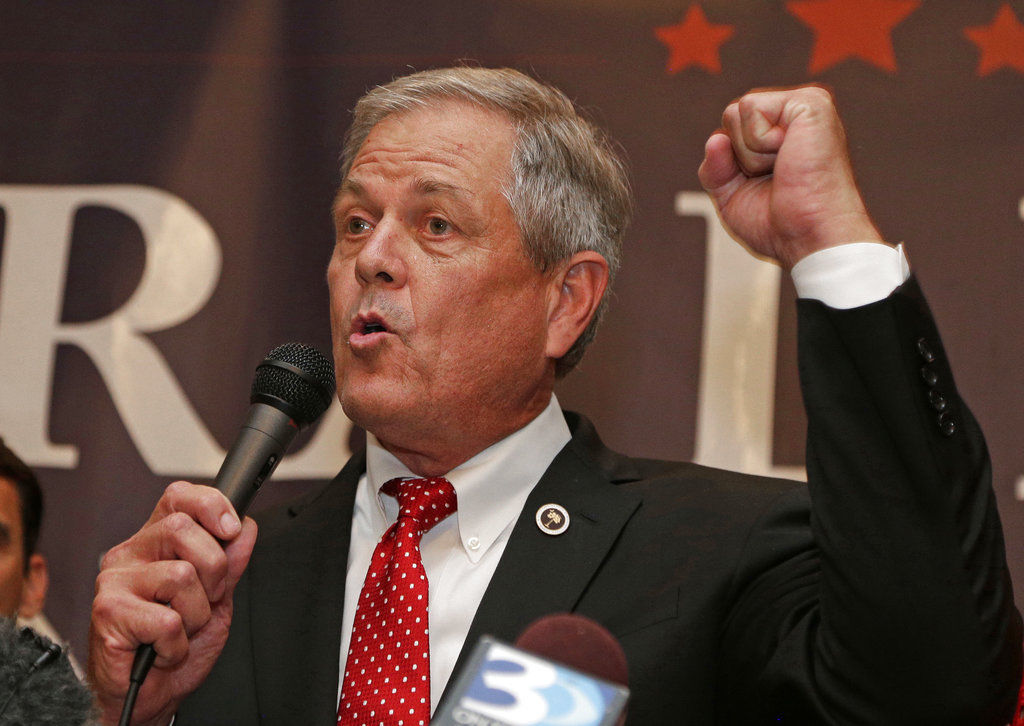 South Carolina Republicans say they've got a liberal fox in their hen house.
They claim GOP 1st District congressional candidate Dimitri Cherny is, dare we say it, a Democrat.
What gave it away — the fact that he opposes most of the Republican Party platform, he ran as a Dem against Mark Sanford in 2016 … or his Bernie Sanders tattoo?
Anyway, the party's executive committee last week harrumphed and denounced Cherny's candidacy as a "political stunt."
And you should listen to them, because they are experts on the subject.
In fact, compared to the political stunts pulled by South Carolina Republicans in just the past week or so, Cherny is a rank amateur.
Consider this list:
• Three Upstate GOP lawmakers — Mike Pitts, Jonathon Hill and Ashley Trantham — introduced legislation that would require the General Assembly to consider seceding from the Union if the federal government "confiscates legally purchased firearms."
Because secession worked out so well for us last time.
That's the big campaign issue this year for Republicans, that old chestnut about repealing the 2nd Amendment. It's a load of bull to pull right-wingers to the polls.
Repealing a U.S. constitutional amendment would take a two-thirds vote of the House, a two-thirds vote of the Senate AND THEN 38 states would have to agree. And that's the easiest way to do it.
So it's never going to happen. Anyone who says otherwise is banking on voters being too stupid to realize that.
• Congressman Ralph Norman pulled a gun in a Rock Hill diner last week while talking to members of Moms Demand Action for Gun Sense in America.
Norman says he was trying to show the group that a .38 is just an inanimate object that can't hurt anyone. The napkin dispenser on the table was an inanimate object, too, but a nut would be hard-pressed to kill six people with it inside a minute.
Responsible gun owners said it was a reckless display. But it was really something even worse. It was a cheap, premeditated political stunt at the expense of people who only want reasonable gun regulations that are supported by the vast majority of the country.
Norman obviously needs to whip up some support from low-information voters, and gun fetishists, since he barely won his last election.
• Gov. Henry McMaster is pushing lawmakers to pass legislation banning sanctuary cities — local municipalities that don't cooperate with federal immigration laws — in South Carolina.
Only trouble is, there are no sanctuary cities in South Carolina. To which the obviously not-pandering people promoting this say, well, there could be. And this could be a naked ploy to win over xenophobic voters.
You know, UFOs could land at the Statehouse tomorrow. Shouldn't we take similar preemptive measures?
• Not to be outdone by McMaster, Republican gubernatorial candidate Catherine Templeton last week unveiled her plans to round up Mexicans.
She noted her role pushing through illegal immigration legislation at the South Carolina Statehouse. Which is quite a trick for someone who claims to be a government "outsider." But whatever.
She also expressed her support for President Donald Trump's border wall, which is the mother of all panders.
The unspoken truth here about this grand waste of money is that most illegal immigrants come into the country by airplane.
Most of which fly higher than any wall.
At least Templeton has taken a break from butchering Civil War history, which, of course, is of vital importance to the operation of state government in 2018.
There are more examples, but you get the idea.
So, is Cherny pulling a political stunt? You betcha. But at least he's honest about it.
Cherny says the GOP-controlled Legislature has gerrymandered congressional districts so shamelessly that running as a Republican is about the only way to get elected in this state.
That's a fair point. But he's still pulling a political stunt. And you know what that means?
He should feel right at home on the Republican primary ballot.