Hicks column: Charleston schools should keep sights on the ultimate goal — education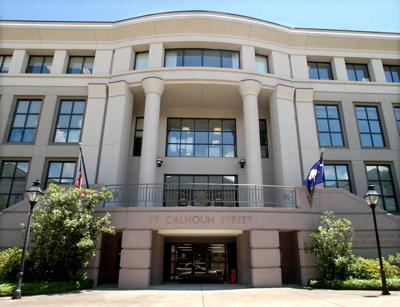 The Charleston County School District is sailing into dangerous waters … again. And if the school board isn't careful, it will end up in the same place it did last time: sunk.
Earlier this week, district officials suggested closing two schools by 2020 to save about $1 million per year. This comes after a Clemson University study of the district suggested closing schools that are failing or losing students.
Sound familiar?
A decade ago, the district — facing a $28 million funding shortfall — proposed closing five schools across Charleston County to save $5 million annually. It didn't go well.
Parents and board members pointed out that all five schools recommended for shuttering — including Fraser Elementary on the East Side and Schroder Middle School in Hollywood — were all in poor neighborhoods with almost exclusively black student populations.
Yeah, it didn't exactly spread the suffering around.
School administrators inevitably were accused of playing a shell game with statistics. State report cards hadn't been kind to those schools, so many suspected the administration was simply eliminating them to improve their numbers. It was a fair criticism.
Of course, that is exactly where some board members immediately steered the current debate. So, once again the district is on a perilous course.
But they have a point.
Board member Chris Collins says he'll fight any plan to close a school, particularly ones with predominately African-American student populations. "It sounds like we don't have a plan to fix the problems at these schools, and we're simply going to close the school ... to get it off our data sheet," Collins said Monday.
Critics note that Collins is sometimes prone to political pontificating, but his assessment here is valid. The same students tend to end up paying for the system's failure.
Fact is, many of the district's most expensive schools — which land them on short lists for closure — are also the ones that fare worst on standardized testing. And yes, the greatest number of them tend to be predominately black schools. There is an unflattering pattern here.
Many of the low-performing, high-cost schools are in neighborhoods plagued by poverty and declining student population. Fewer kids drive up per-pupil costs, and children in poorer neighborhoods, black or white, sometimes lack the home support that is vital to student achievement.
Hard to help a kid with homework when you're working two or more jobs to pay rent.
Todd Garrett, one of the board's most conscientious members, says he'd support closing some of these smaller schools to build campuses with better academic and extracurricular opportunity — and end decades of de facto segregation. That is absolutely the right goal. Many of these smaller schools don't provide students with the choices and perks available in, say, Mount Pleasant classrooms. Garrett wants to do the right thing.
Getting parents and communities on board, however, is never easy. The district has yet to identify which schools might end up on the chopping block, but it's easy to see which cost the most per student.
Take away alternative schools and Jane Edwards Elementary, Burke High and Frierson Elementary top the list. But there are historical and geographical reasons to spare them, so the district may look elsewhere.
And this is the problem the Charleston County School District faces. Any choice is fraught with political peril.
Board member Cindy Bohn Coats says the factors that go into such decisions are endless: politics, finances, best practices, geography, students, employees and parents. The board must take all those into account.
"They all have a role in the decision-making process — and this district and board needs to determine the priority of these factors," Coats says.
The district will never reach a consensus with parents, unfortunately, and cost is a small factor. Saving $1 million a year is not nothing, but it's less than one-half of 1 percent of the district's operating budget.
That $5 million savings from closing those five schools a decade ago? It didn't work out, because the district spent nearly a half-million a year just keeping up the buildings.
Bottom line, the job of the school district is to educate kids. The board has to consider that the overriding factor in any decision. But they have to avoid putting all the burden on students already having the toughest time.
And that's a nearly impossible course. So smooth sailing is likely not in the forecast.
Reach Brian Hicks at bhicks@postandcourier.com.