Here's a wrap-up of gardening highs and lows in 2020.
Weather
Even after my father gave up farming for a factory job, he followed the weather religiously with a rain gauge and an indoor-outdoor thermometer. His example may be one reason that I also follow local weather patterns, although the main reasons are to adjust my watering schedule and to figure out why certain plants are thriving or struggling.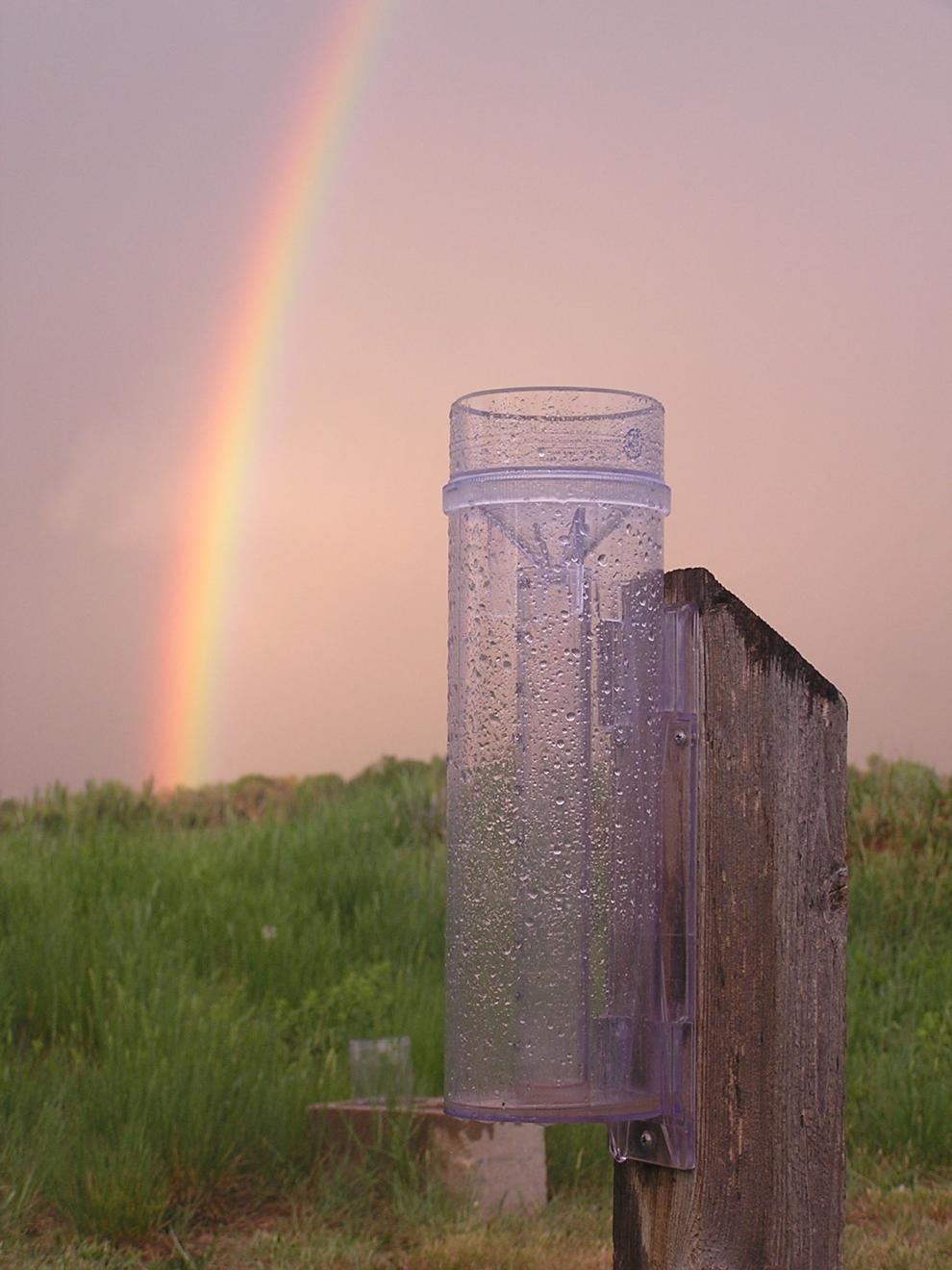 Rainfall in 2020 was relatively normal, based on the National Weather Service data for downtown Charleston and North Charleston (www.weather.gov/chs/climate#monthly). The obvious exception was 7 to 8 inches of rain in April, which was 4 to 5 inches more than normal, in each location. August was the second wettest month, as is typical.
No hurricanes landed in Charleston in 2020, a welcome reprieve from the past four years.
My centipede lawn looked exceptionally good this year, growing nice and thick. It always seems to do better in seasons with plenty of rain, so the above-average rainfall in April and May, when warm-season grasses grow the fastest, might have been just what my lawn needed.
I was relieved to see the brown patch disease that started last fall disappeared after winter and spring applications of azoxystrobin fungicide. The diseased spot was in a slight depression in the lawn, so I filled that with compost and topsoil applied over the grass.
Daily high temperatures were above normal for January to March and again in October and November, although no new daily records were set this year. The same pattern held for nightly low temperatures.
Several friends agreed with me that spring and summer seemed unusually humid, despite below-average rainfall in June and July. It seemed like there was less sunshine during the summer, and that's what I blamed when several perennials did not flower as well as usual.
Based on which perennials survived over winter, last winter was the mildest on plants that I've seen in the 29 winters I've lived in Charleston. Several readers wrote to say that perennials that normally freeze back, like trailing lantana, did not in 2020.
Pandemic
Many Americans turned to gardening during quarantines and stay-at-home orders this spring. My gardening practices also changed due to the coronavirus pandemic in 2020.
To save a trip to the store this fall, I grew marigold, alyssum and parsley from seeds I had stored in the refrigerator, something I had not done for several years. There's nothing like bright green parsley to liven up the winter landscape.
I rooted cuttings of mandevilla, lantana and banana shrub for outdoor use and weeping fig for indoor planting.
In addition to bulbs, I ordered plants online.
One advantage of working from home is a flexible schedule so I can spend time in the yard during the day when the weather is good and catch up on work in the evening.
Best bloomers
My list of best bloomers changes yearly, as it is based on what is growing in the yard and, most importantly, how these plants respond to the weather.
In the spring, crinums were the clear standouts, perhaps helped by the mild winter. Hardy crinum (C. bulbispermum) flowered four times, starting on April 13, and 'Cecil Houdyshel' bloomed three times, beginning two weeks later.
Even better, my Crinum x powellii 'Album,' sometimes called white crinum or Powell's swamp lily, bloomed for the first time on May 4 since planting it three years ago. It had two stalks with pure white flowers, as white as an Easter lily. The first stalk had 13 flowers.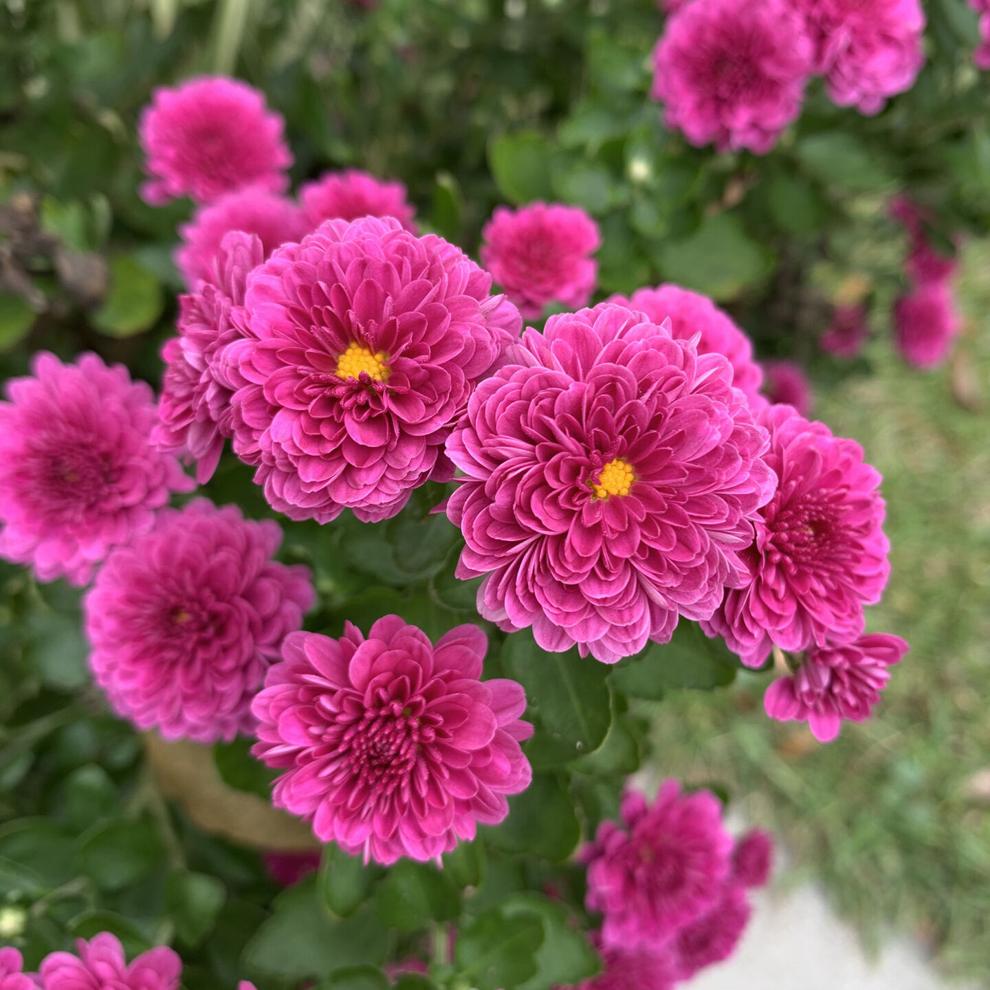 In summer through fall, my new princess flowers bloomed continuously with large, royal purple flowers. The key to this impressive display was finding a spot where they received enough sun, about six hours of afternoon-to-sunset light.
My 2-year-old Rio mandevilla also bloomed continuously this summer in a pot on the driveway to take advantage of as much sun as possible.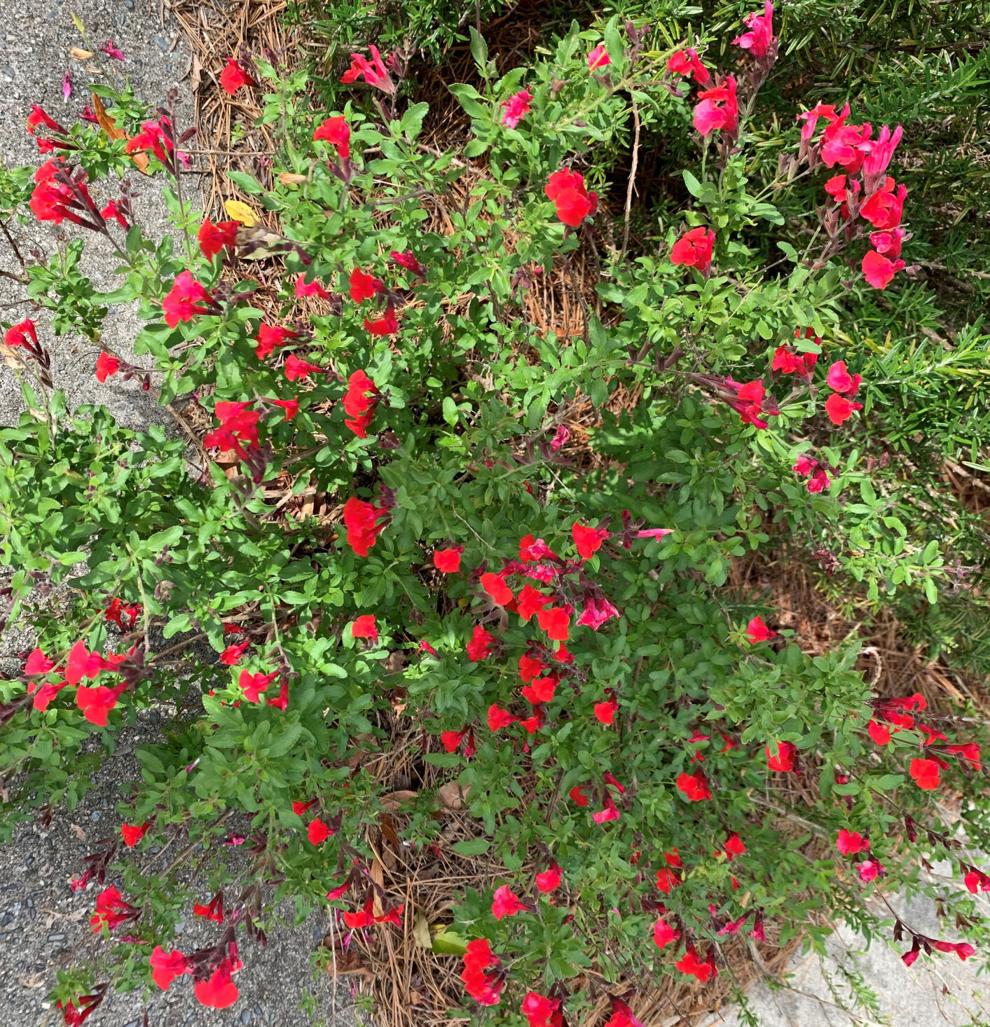 This fall, autumn sage and chrysanthemums, planted in the ground or in pots in past years, bloomed profusely. Since both perennials prefer dry conditions, the below-normal rainfall in October and normal rainfall in November may have helped.
I wish everyone a safe and healthy holiday season and New Year.