There are many types of fruit trees we may attempt to grow here in the Lowcountry. And of those I get questions on, the most popular seems to be the wonderful avocado.
The avocado, Persea americana and other species, are fruit trees indigenous to Central America that have grown in popularity for a variety of reasons. These fruits are both delicious and nutritious, and the tree itself is an attractive evergreen that is remarkably versatile. But in the end, the question will always be for the Charleston gardener, and gardeners in general, is whether we can grow them successfully in our home landscape.
The avocado tree is a relatively easy tree to grow. It is native to Central America and thrives with consistent heat and humidity, both of which we have in abundance here in the Lowcountry. The main limiting factor, though, is the lack of significant cold tolerance, much like citrus that we have discussed.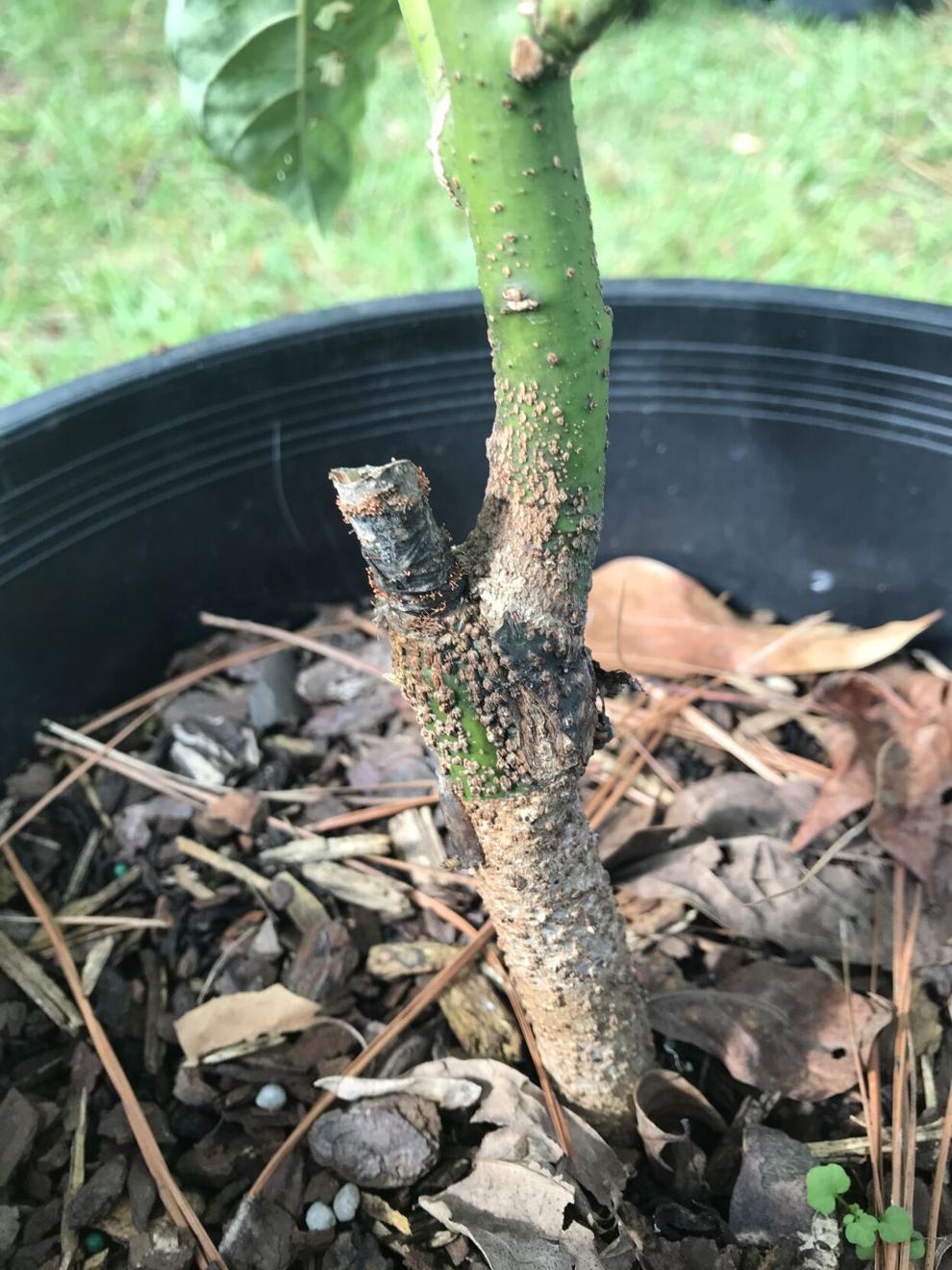 Cold tolerance is dependent on the type of avocado. There are three main groups: the Guatemalan types which may tolerate between 26 to 30 degrees Fahrenheit, the Mexican types which is considered to have the best cold tolerance, with some cultivars being tolerant of temperatures around 19 to 20 degrees Fahrenheit as mature trees, and the West Indian types that have little to no cold tolerance and are not recommended to grow in this area. Just as with citrus, avocado trees are generally grafted onto suitable rootstock. This means the main area to protect during cold weather is the graft union.
Avocadoes can grow to be quite large, depending on the area it is grown, the amount one allows it to grow as well as the frost damage it may incur. They can grow naturally between 30 and 60 feet tall. These trees can grow rather quickly as well so be sure to stay on top of pruning, which is best done in late winter or early spring.
It is recommended that avocado trees are pruned to stay around 15 feet, as this allows for better harvesting and easier care for the tree. Care for avocadoes is again similar to citrus in that it needs consistent moisture but well-drained soil, as well as a regular fertilizer schedule to maintain a healthy tree. Provide consistent moisture for the tree during periods of drought, especially during flowering and fruiting. Most fertilizers labeled for citrus are sufficient in their formulation to provide adequate nutrients for avocadoes.
The main difference from citrus, though, is that you may need more than one to guarantee cross-pollination for a better crop. Pollination may be tricky as there are two classes of pollination: Class A that receives pollen in the morning and Class B that releases pollen in the morning. This means the ideal situation would be to have both classes with decent pollination to encourage better fruiting.
That being said, there are some cultivars that fruit well with self-pollination, which may be the best to grow in the home landscape, so be sure to check on whichever type you choose. You can try to grow avocadoes from seed, which is the large pit taken out of the fruit when eaten, but keep in mind that avocadoes have a long juvenile period, like citrus, which means it will not flower or fruit for four to 10 years. The best thing to do is check with your local nursery for healthy, grafted trees to plant. I would suggest starting small when planting as they establish easier and grow quite fast.
There is one issue that I must mention that is one of the big reasons avocadoes are not more prevalent here. That is the disease known as laurel wilt. This disease affects plants in the laurel family, lauraceae, which includes avocadoes, bay laurels and redbay trees. It is a serious disease that is spread through various beetles, the most common are the ambrosia beetle species. This disease has decimated the redbay population, a native tree that was once common here in the Lowcountry.
This does not mean you cannot grow avocadoes, though. In the home garden, these trees can live for many years with few issues and provide wonderful fruit as long as you can protect from the cold.
For more information on avocadoes, reach out to your local extension agent or contact me at cburtt@clemson.edu. For more information on laurel wilt, go to hgic.clemson.edu/laurel-wilt-disease/.