The lovely and graceful flowers of the elegant hydrangea will brighten up any shady part of your yard.
Hydrangeas have long been a staple of gardens throughout the world especially here in the South where you may find hydrangeas hiding underneath magnificent live oaks.
As the summer progresses and the blooms are beginning to fade, the foliage still adds a charm that is hard to ignore in any garden setting. Hydrangeas come in many shapes and colors and one can find a specimen to fit almost any yard.
The Hydrangea is a beautiful deciduous shrub that can vary in size of both the shrub and flower. They do not require much fertilizer, making them perfect for the average gardener.
There are generally four main species cultivated today, Hydrangea macrophylla, H. quercifolia, H. paniculata and H. arborescens, but there is a multitude of cultivars that are providing an ever-expanding selection for almost any need.
Most hydrangeas prefer shady locations and do exceptionally well under large trees in dappled sun, though there are some varieties that tolerate more direct sun and heat. The hydrangea has long been cultivated and there are numerous varieties and species to choose from.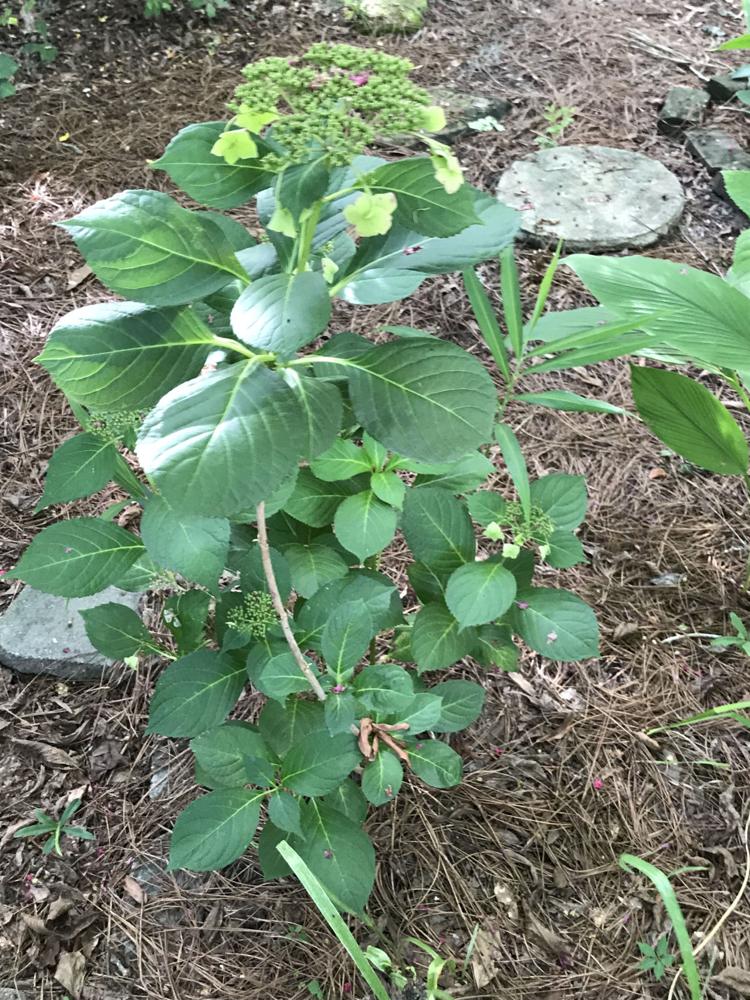 One of the most popular ones is the French Hydrangea, H. macrophylla, or the bigleaf Hydrangea. There are two main groups based on the flowers, the Mophead and the Lacecap. The Mophead has a dome of beautiful but sterile flowers that have a vibrant color wheel. It is one of the few flowers that will change color based on the pH of the soil, though only indirectly. The Lacecap has a flat formation of sterile flowers on the periphery and fertile flowers in the middle.
Another Hydrangea many native lovers will know is the Oakleaf Hydrangea, H. quercifolia. These native shrubs have a coarser texture and a much different shape to them with unique flowers as well. They can tolerate a bit more sun than H. macrophylla. The most common is the standard greenish white, but there are hybrids now that are red.
The oakleaf provides fall color as well with the foliage turning reddish before turning brown and falling. The flower is more conical in shape, starting out creamy white and fading to a pink before turning brown and falling.
H. arborescens and H. paniculata are not as well-known but still provide some excellent cultivars. H. paniculata is not as attractive as the previous species mentioned but does well in urban environments. It also is providing the genetic material for new Hydrangeas cultivars that are much more sun and heat tolerant. The flowers are a similar shape to the oakleaf but tend to be showier. H. arborescens provides the lovely cultivar "Annabelle," but unfortunately the flowers are short lived.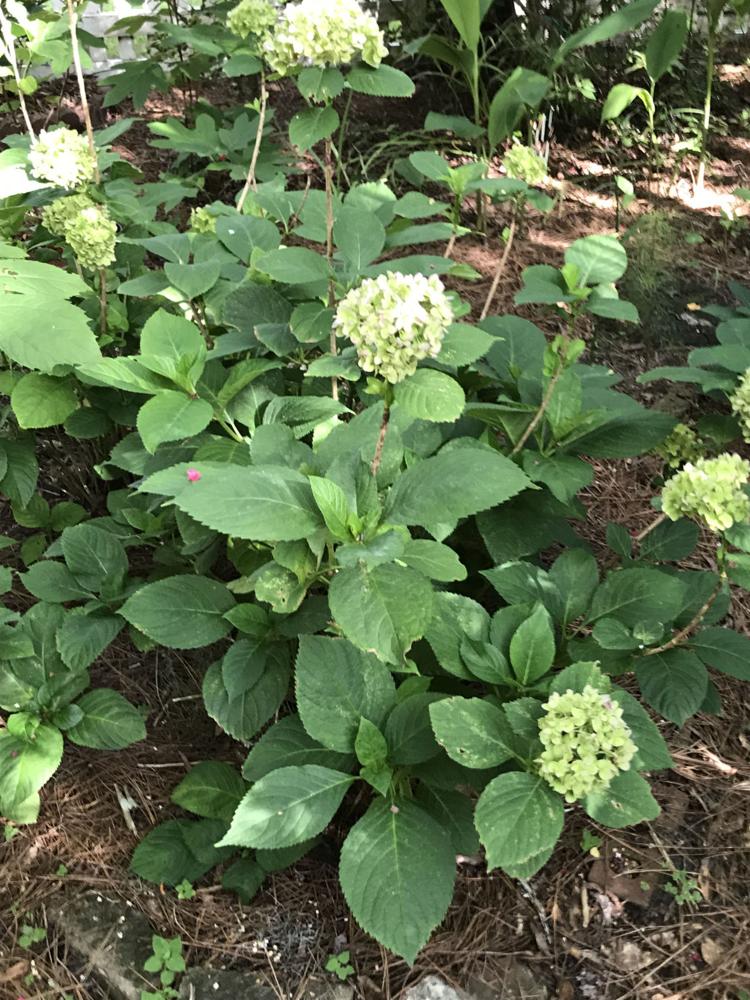 There are issues that need to be addressed. The biggest is too much watering. Though the prefix "hydra" means water, hydrangeas prefer well-drained soil as their roots are susceptible to root rot.
You also must be mindful of a few diseases as fall approaches, the most common being Cercospora leaf spot, which is a reddish-brown foliar disease usually spreading due to overhead irrigation. Also be on the lookout for powdery mildew, especially in overly dry years.
One of the biggest questions many have regarding hydrangeas is when to prune. You must be cautious when pruning or cutting back the plant as you do not want to cut off any wood that will produce blooms next year.
There are a few general rules when it comes to pruning. Ideally, do not prune after Aug. 1. The best time to prune is right after flowering as most produce flowers on previous season blooms. The best way to know when to prune is to choose the right cultivar and pick ones based on their blooming period.