Winter 2018-19 was one of the mildest we've had since 2012. Many, and perhaps all, of the plants in this article should have survived winter this year. In a more typical winter, however, gardeners north of U.S. Highway 17 may need to replant these half-hardy perennials.
Because there are so many perennial herbaceous ornamentals, there is no one low temperature that marks the difference between life and death. Tropical perennials are damaged by temperatures in the mid-30s. Tender perennials are defined by horticulturists as those that do not survive below 32 degrees. Half-hardy perennials are those that may or may not survive temperatures in the high 20s.
The perennials on this list have three common characteristics:
They bloom for most of the summer and fall.
They are deer resistant.
And, they may freeze out during cold winters when temperatures fall to 20 degrees.
These perennials are safe for pets, except milkweed, which is poisonous to dogs and cats.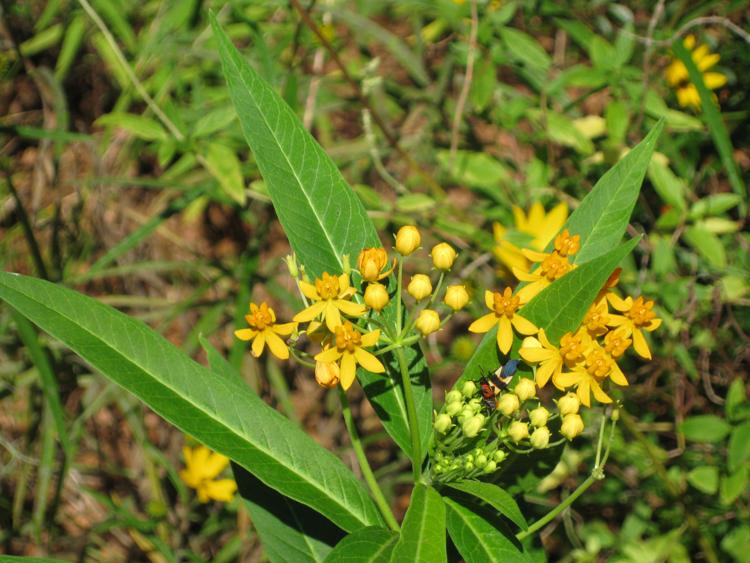 Blood flower milkweed (Asclepias curassavica) is a half-hardy or tender perennial native to the tropical parts of South America. The clusters of small golden yellow or orange-red flowers attract monarch butterflies. More importantly, the leaves are a preferred food for monarch caterpillars. If the butterflies lay eggs before the buds open, the voracious youngsters might devour the buds. I have had plants that have never flowered, but at least they fed a beautiful insect.
Blood flower milkweed can be grown in part to full sun spots and in a range of soil moistures. If aphids attack the buds, they can be eliminated with a spray of insecticidal soap.
Plumbago (Plumbago auriculata) has long been a fixture in Charleston gardens. Emily Whaley had to wait until fall for her overwintered plumbago to bloom in her famous Charleston garden. Today, we can buy plants already in flower in spring, which is useful for finding cultivars with deep blue flowers. Normally, I purchase a new plumbago each spring, as I don't have the patience to wait until fall for such a fantastic plant to bloom.
Plumbago needs sun to flower profusely and prefers soil that is drier rather than wet. I have seen plumbago growing in a sandy driveway median bed with no irrigation. Plumbago attracts swallowtail, gulf fritillary and other butterflies.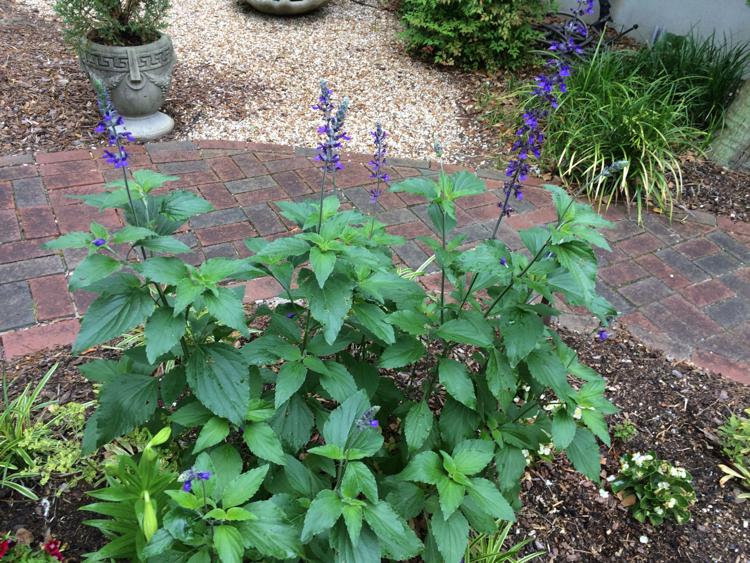 'Indigo Spires' salvia is a half-hardy perennial that, although it often technically survives the winter in my yard, is so weak that I normally pull it up and start with a fresh plant. This salvia may be one of the perennials that suffers in less-than-well-drained soil over winter when it doesn't have leaves transpiring and pulling excess soil water away from the roots.
'Mystic Spires' is a smaller "sibling" to Indigo, since both hybrid salvias have the same parents. I have had good luck overwintering Mystic planted in a raised bed at the edge of a large evergreen willow oak for 10 years. Some winters, including this past one, the plant never goes completely dormant, so I'll cover it with an extra layer of pine straw when the temperature goes below 30 degrees. The trade-off to the sheltered spot, however, is the shade of the oak decreases flowering during the summer.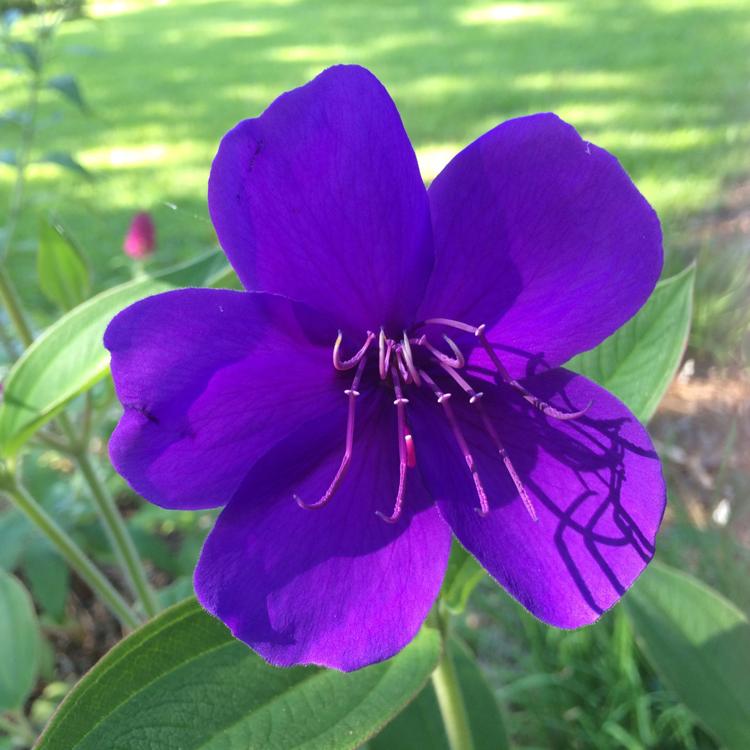 Princess flower (Tibouchina grandiflora) deserves both its common name, since the large blue-violet, showy flowers look like something a princess would have, and its botanical name, with its "grand" flowers. I took cuttings of my princess flower to overwinter indoors, but the original plant survived this year, unlike the one I bought in spring 2013, which did not survive its first winter.
Princess flower needs full sun to bloom. The main shoots should be pinched back in mid-spring. Although this slight pruning will delay flowering for a few weeks, the reward is double the number of flowers on the side shoots that develop.
Bush daisy (Euryops pectinatus) needs full sun to bloom and is drought-tolerant. Some cultivars have gray-green foliage, whereas others have striking, vivid green leaves that make a bold contrast to the bright, sunny yellow flowers. Both types have finely divided leaves that add textural interest to the landscape.
Ornamentals that flower for a long time with minimal attention are worth planting, and sometimes replanting every year if necessary.