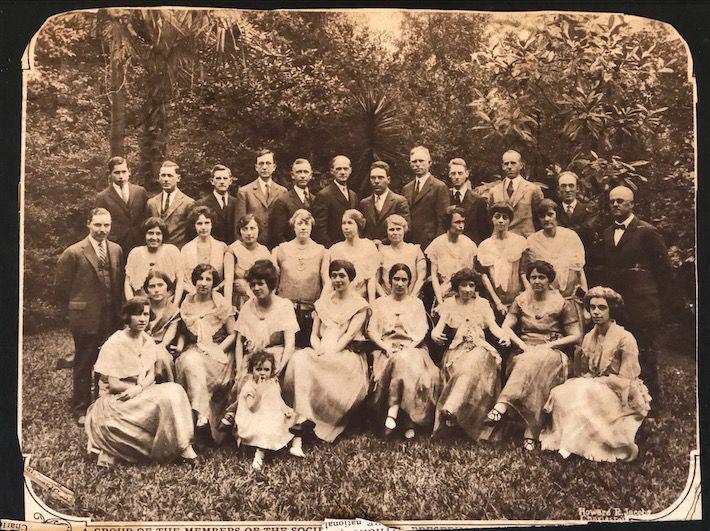 At the annual meeting of the Preservation Society of Charleston on Feb. 27, guest speaker Stephanie Yuhl pulled no punches.
Yuhl is the author of "A Golden Haze of Memory: The Making of Historic Charleston," the bracing 2005 book that casts a cold eye on what she defines as the city's "white elite" mindset of the 1920s and 1930s, and how it ushered in the tourism conceit of "Historic Charleston." Among the key individuals assessed is Preservation Society of Charleston founder Susan Pringle Frost.
During her lecture, Yuhl baldly copped to her own love-hate relationship with Charleston, a confession that sent a palpable chill among the 200 Charleston devotees gathered on the campus of Ashley Hall.
"When she first wrote the book, it was not well received in Charleston," said Kristopher King, executive director of the Preservation Society of Charleston. "We knew there was an inherent risk in this, but felt it was important to just hit it head on." 
That shouldn't be all that much of a surprise. Tough stances on tricky terrain have been the hallmark of the organization since Frost founded it on April 21, 1920, as the Society for the Preservation of Old Dwellings. It is now widely attributed as the birthplace of the national historic preservation movement and Frost as its pioneer.
According to King, the risk paid off, which he bases on enthusiastic comments to him thereafter. "Let's praise her for what she did," he said, "and let's look at what we would do differently today and learn from it."
100 years of fortitude
The math-savvy may have summed up the present meaning of that founding date. This year marks the 100th anniversary of the forming of the organization.
Lest you think its founder was a wilting relic nervously holding onto crumbling antebellum dwellings like a cat on a hot, hand-crimped roof, don't kid yourself. By all accounts, Frost was markedly frank and forceful in her aim.
In Sidney Bland's biography, "Preserving Charleston's Past, Shaping Its Future: The Life and Times of Susan Pringle Frost," she is characterized as "an outspoken and independent woman," a court stenographer-turned-realtor who rarely hesitated to tilt at windmills.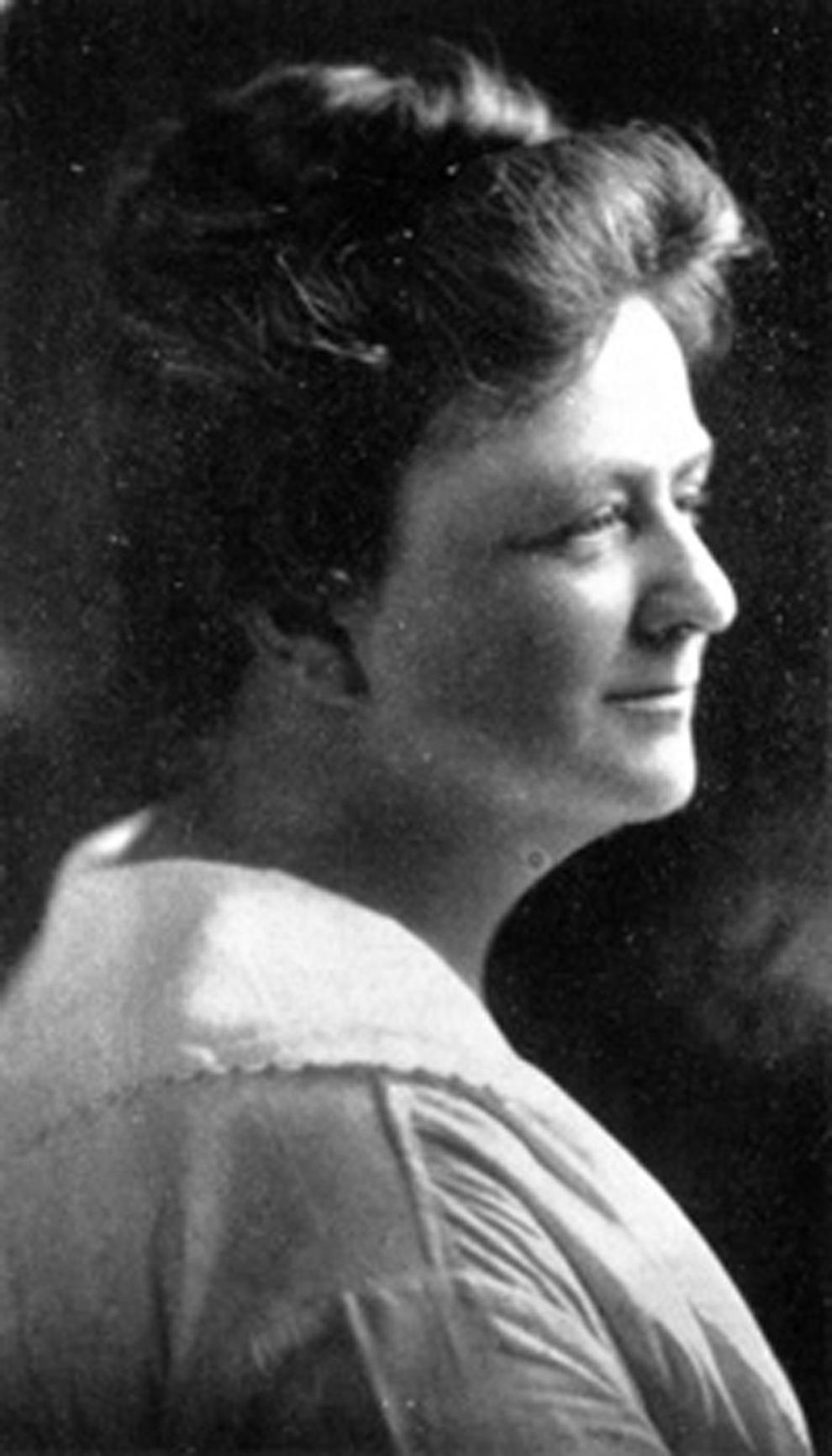 Here are a few historical tidbits from Bland's book. Frost held Charleston's first suffragist meetings at her then-home on Logan Street. She was the first businesswoman with a shingle on Broad Street, apparently causing some discomfort among its other denizens.
She enlisted for her restoration projects a right-hand man in Thomas Mayhem Pinckney, an African American craftsman and builder whose work is ubiquitous in downtown Charleston.
She frequently fired off erratically typed letters, aimed at power brokers like President Woodrow Wilson and newspapers like The Charleston Evening Post, holding forth on topics from suffragism to preservation.
She rallied others around her causes, mainly like-minded women. At the society's first meeting, there was her cousin Nell McColl Pringle, whose preservation of the Joseph Manigault House on the corner of Meeting Street and Ashmead Place drained her financially, and who also worked with artist Eola Willis to preserve the Planters Hotel and Dock Street Theatre.
There were other leading figures of the Charleston Renaissance there, too, including artists such as Elizabeth O'Neill Verner and Alfred Hutty. She also found support from restoration architect Albert Simons, Ashley Hall founder Mary Vardrine McBee and Charleston Museum Director Laura Bragg.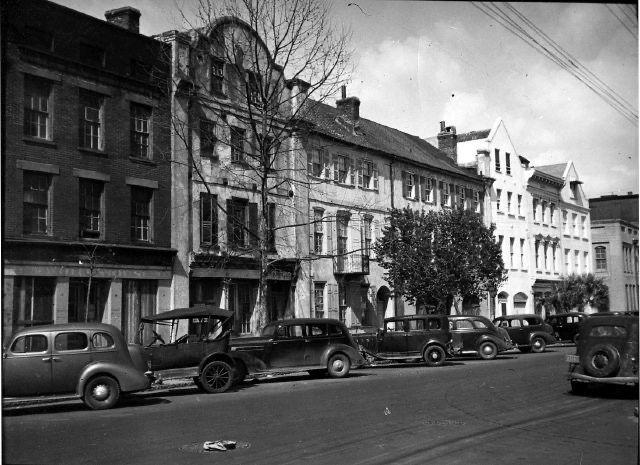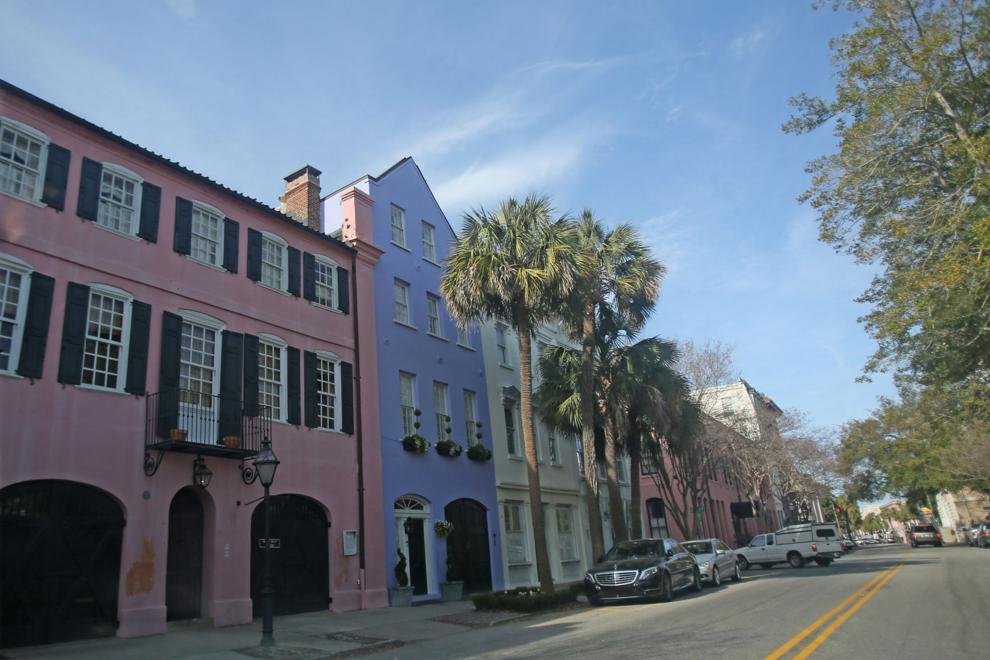 And, her bent on rehabbing derelict strips such as Tradd Street and Rainbow Row pushed out African American residents. Or in the parlance of today, she engaged enthusiastically in gentrification.
The golden haze of memory
According to Bland, one of Frost's colleagues characterized her devotion to Charleston preservation as seeing the city through "a golden haze of memory." The phrase is embraced and parsed in all its complexity as the title and thrust of Yuhl's book, which addresses the problematic past of Charleston's racism and socio-economic dynamics, calling out questionable aspects of Frost and company.
But the Preservation Society of Charleston was more than primed to fittingly launch its celebration with an event confronting all facets of Frost. "We felt like we have to own our history," said King, noting that while her legacy was forward-looking, she is also a product of her time.
"We hold her up and revere her as this incredible guiding spirit for what we do," he said of Frost. "What Stephanie offers is a kind of raw, real look at who this person was: the good, the bad and the ugly," said King, who notes that Frost was at once stuck in the past and thoroughly modern. She was driven by nostalgia, but at the same time was one of the country's first adopters of zoning.
The second weekend of March, the Society held its annual Charleston Heritage Symposium, giving a solid nod to the era in which it was founded with its focus on the Charleston Renaissance, when the city's culturati emerged and converged.
"Here we are about 100 years later talking about the Charleston Renaissance," mused historian and author Harlan Greene during an eloquent, evocative presentation assessing its confluence of past and present. He explained how in 1920 the literary and visual arts exploded, with writers and artists and architects and preservationists launching endeavors like the Poetry Society of South Carolina and the Society for the Preservation of Old Dwellings that shaped Charleston culture as we know it today.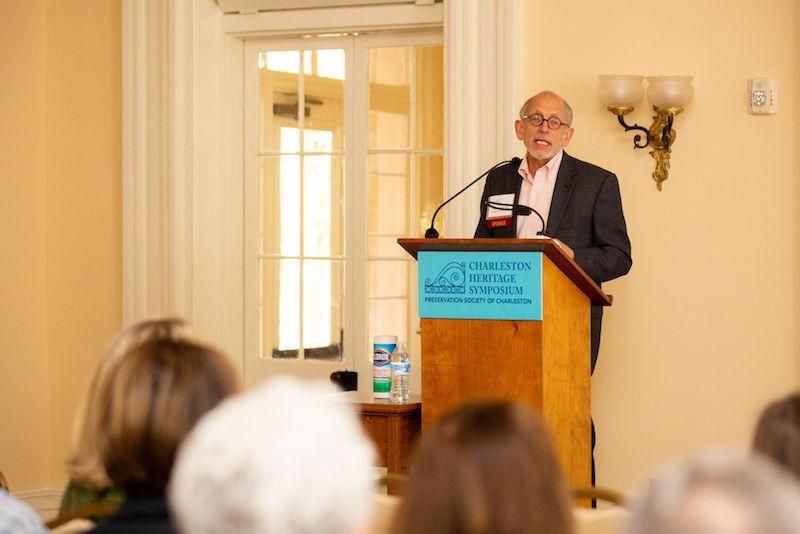 Among them were artists like Verner, Hutty, Alice Ravenel Huger Smith and Anna Heyward Taylor. Authors included Josephine Pinckney, Herbert Ravenel Sass and DuBose Heyward, whose novel "Porgy," the inspiration for "Porgy and Bess," represented the African American experience in a way formerly verboten in Charleston.
"Imagine being raised on memories and mold and mildew," Greene said of the culture of "rice and ruin and regret" that rhapsodized the past. "When they open their mouths, their ancestors speak."
Greene shared an anecdote about Oscar Wilde visiting Charleston. While admiring a beautiful moon overlooking the Battery, Wilde claimed Charlestonians responded with something to the effect of "You should have seen it before the war." Greene posited that this presence of the past inspired creativity, and those artists who broke from it to move forward produced some of the era's most interesting work.
"I think something similar is going on in the South today, too" said Greene of this push-me-pull-you between past and present. "You have to admit in 2020 we're still obsessed with the Confederacy and with statues."
Past, meet the present
The Society has found a fittingly frank leader in King, one who doesn't mince words about the present challenges of Charleston, which he cites as flooding, overtourism and overdevelopment. At the podium during the symposium, he talked about predatory real estate investors, wanton tourists and the prospect of soul-crushing engineered walls to stem rising waters.
The Society's Frost-informed brand of candor at times ruffles feathers, "It's the only way we know how to do it," said King, who finds that the best outcomes are always community-driven outcomes.
"I love the idea of Susan Pringle Frost with a Twitter account," he said of the communication-centric DNA of the organization. "She'd put President Trump to shame." 
They are powered by members who are given the facts and together form positions and opinions, rather than allowing developers to drive them. They are motivated by a love of Charleston, one shared by longtime residents and newcomers alike, all of whom King is keen to enlist in the cause.
He notes the irony of the antiquated construct of a society addressing those current issues by bringing people together, which he said is exactly what is needed in a time like this. It seems they are onto something, as King shares that the organization is stronger than it has ever been, with a wealth of members and a robust King Street store trading only in local goods.
Present, meet the future
"People are constantly surprised when we actually explain what we do," he said of the public perception that belies the organization's forward-leaning focus on issues like livability.
"They think we drive around picking paint colors and saying 'No, you have to put lilies not daises in your flower boxes,' when the reality is this is an incredibly forward-looking organization."
But the near future was on everyone's mind at the symposium, with the crowd murmuring about the increasing threat of the coronavirus.
Still, the past informed that chatter. One presentation slide featured Alfred O. Halsey's 1949 Historic Charleston on a map and its list of yellow fever outbreaks. In an aside over the weekend, Greene shared how Charleston church-goers were known to have sat in staggered pews during previous scares.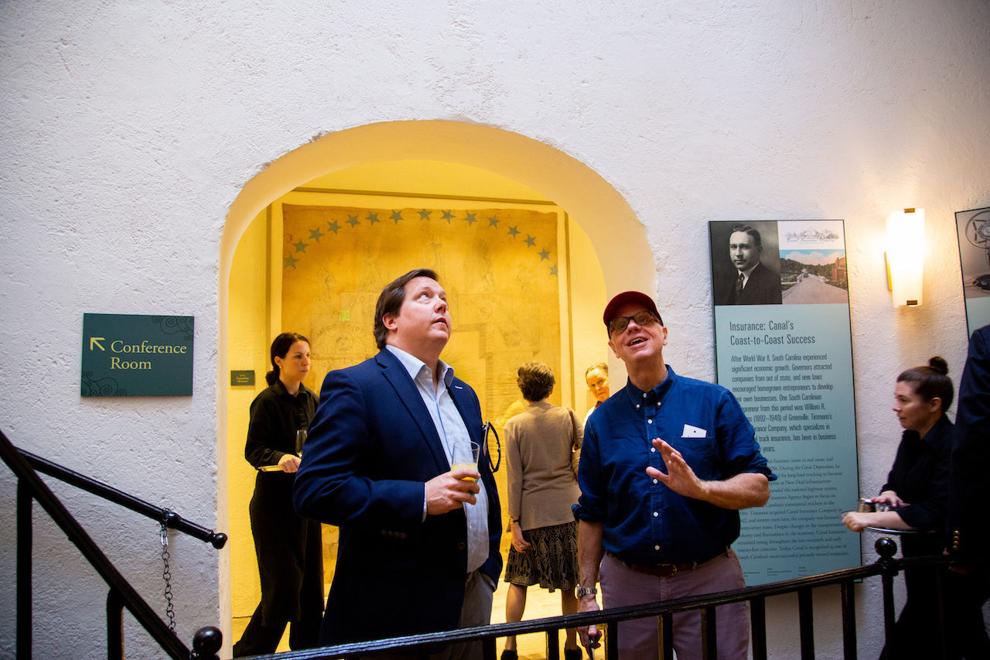 In our phone interview, King suggests that we could use the pause created by the virus to try and get ahead of those issues certain to return. He draws from the past, too, referencing the quiet days of the Great Recession, and how there could have been planning that would have lessened our current state of "beating back bad ideas."
"For me the past is what inspires the future. It's where we learn our lessons. It's our departure point for the future."
One thing is certain. The Preservation Society of Charleston will play a vital, strident role in Charleston's next chapter, facing it head on and ready to fight for our city's continued magnificence.