This is that stressful time of year for students, when final grade-point averages are computed and class rankings get sorted out — primarily for the purpose of the classic humblebrag. Mostly for parents. 
Thankfully, the minor league baseball Charleston RiverDogs have come to the rescue with C Night at the ol' ballpark.
That's right, kids who bring a report card with a "C" get in free Tuesday night when the RiverDogs face the West Virginia Power at Riley Park.
Valedictorians are welcome, too.
But they have to pay full price as the South Atlantic League team celebrates "a game of averages with an average night at the yard." The RiverDogs will wear special jerseys featuring a large "C" on the front.
The "perfectly mediocre" evening will include an appearance by a "C-List celebrity."
Probably a local sportscaster, don't you think?
"That's kind of a wait-and-see thing," RiverDogs Director of Promotions Nate Kurant said Monday. "Honestly, we've given that about a C-level effort."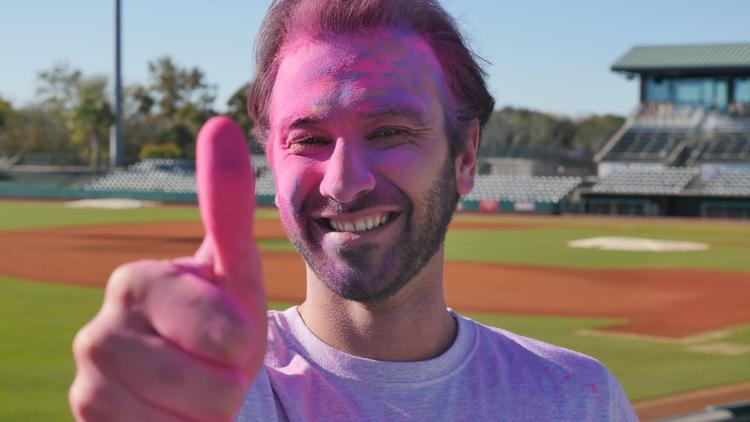 Sure, critics of C Night will argue that any lowering of standards isn't good for an America trying to compete globally or impress the College Board.
But all we are saying is give mediocrity a chance.
C Night is an authentic A+ promotion, an overdue tribute to the underrated meaning behind that C on a report card.
Grandma and The Process
At some point, most of us have been tamed by the academic beast.
Only to bounce back.
For instance, my mid-year report card in seventh grade.
Grandma: "What did you get on your report card? I heard you didn't do so well."
Me: "No, Grandma, I got a lot of Cs. Next to the C on the report card it says 'average' in parenthesis. So I was better than some kids, though not as good as others. 'Average' doesn't mean 'poor.' Poor is a D."
Grandma: "Try to do better next time."
Clearly, that report card sparked my ability to rationalize, a key component in the kind of critical thinking it takes to write columns about the current state of college football.
And Grandma's raw edict of encouragement is something I have applied to everything from waffle preparation to lawn mowing.
See?
Cs sustain.
C Night is for everyone on the bubble.
It's a not very typical toast to typical.
But let's celebrate this salute to fair performances on the way to real progress.
Thank you, RiverDogs, for honoring The Process.
That goes for grade school, middle school, high school and college students.
Dancing school. Welding class.
Any average report card will do.
Medical school students, too
"Sure," Kurant said. "Then again, if you're a med school person getting a C, I don't know if coming to a baseball game is in your best interest."
Retro Cs welcome, too
As with most RiverDogs' promotions, C Night was a collaborative effort.
"That way," Kurant said, "when the blame comes we can say 'Everybody was in on this!'"
The idea started with the RiverDogs' alternate blue "C" jersey.
"And someone said, 'You know what would be funny? If we just did a C night,'" said Kurant, 33. "It went from there to 'C as in average' and one thing led to another."
A bunch of concession-stand items will be offered Tuesday night that begin with the letter C (think cookies, kids).
The whole ball of creative marketing, target audience and humor fits perfectly into a Veeckian mold for an organization that counts Bill Murray as a co-owner. Mike Veeck, the RiverDogs' executive advisor, is the son of the late Bill Veeck, whose National Baseball Hall of Fame plaque says it all.
Below all the stuff about his crazy promotions and winning ballclubs is "A CHAMPION OF THE LITTLE GUY."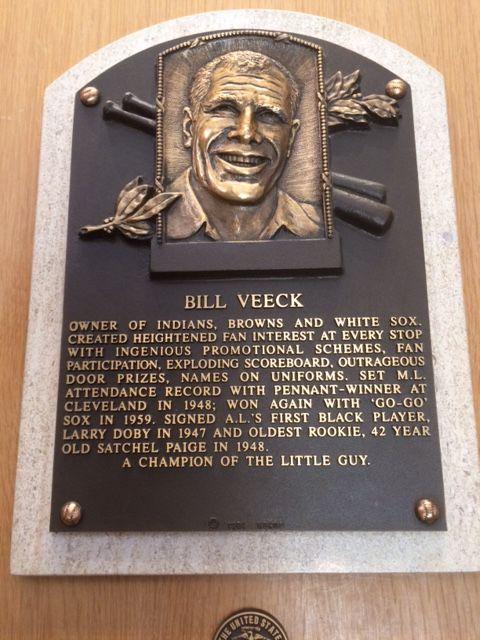 Yes, your C students are more than welcome here, folks.
Come join with fellow middle-of-the-pack, fair to middling, run-of-the-mill baseball fans.
Or look at it this way: We are all students of the game, to some degree or another. Not everyone that likes baseball gets an A grade in defensive shift analytics comprehension or World Series trivia knowledge.
But if you have an average understanding of baseball — C level — and simply want to enjoy a night out at the ballpark with a hot dog and beer (both way above average at The Joe), maybe C Night is the night for you.
Just don't forget to bring that dusty middle school report card. They will honor old Cs, too.
Follow Gene Sapakoff on Twitter @sapakoff