I write about education for a living, so one of the most common questions I get from my parent friends is: What do you think about such-and-such school?
It probably sounds like a cop-out, but I never give a school an unqualified thumbs-up or thumbs-down. Instead, I like to point parents to some resources they can use to make their own educated decisions.
There is a wealth of data out there on public schools: You just have to know where to look. Here's what I tell my friends:
Visit the school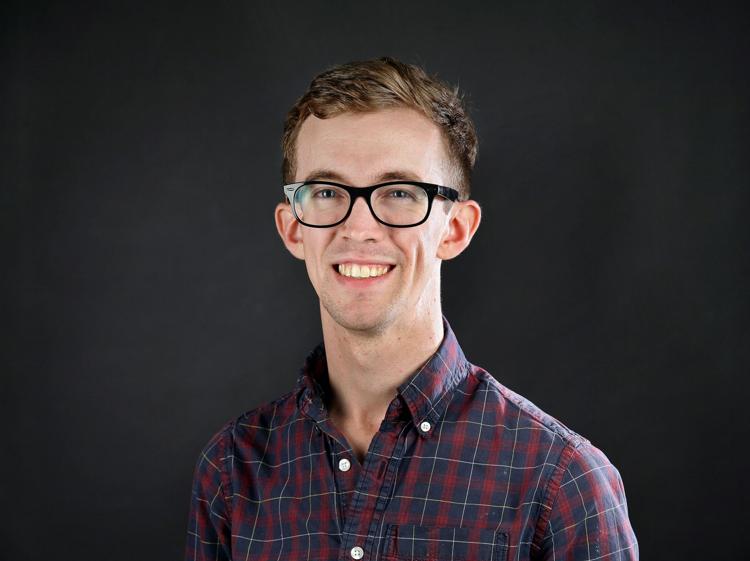 This is really going to be your last step, but I wanted to include it first because so many people neglect it. Test scores and other data can be a helpful starting point in your decision-making process, but it's always best to go see for yourself.
In many cases, principals welcome parents of prospective students to come pay a visit. Just call ahead and ask. Some schools also will hold open houses or "coffee with the principal" meet-and-greet sessions, which are a great opportunity to get a sense of administrators' personality and approach. If you can, visit a classroom while you're there.
Check the teacher surveys
Since the advent of the 2001 No Child Left Behind Act, every state is required to publish "report cards" on its public schools, giving parents access to all sorts of data as well as an overall rating: an A-to-F letter grade in some states, or a descriptor like "Excellent" or "At-Risk" in others. South Carolina hasn't given overall ratings since 2014, but you can still find report card data through the 2016-2017 school year at ed.sc.gov/data/report-cards/state-report-cards.
One of the first things I like to check is the last item listed under the "Opportunities" tab: "Evaluations by Teachers, Students and Parents." This section lists the percentage of survey respondents who said they were satisfied with the learning environment, social and physical environment, and school-home relations. If the teachers are unhappy, that's a big red flag.
Read the test scores
Under the "Knowledge" section of a school report card, you'll find results on the SC Ready assessment in English and math (grades 3-8); the SCPASS in science and social studies (grades 4-8); and the ACT, SAT and state End of Course tests (grades 9-12).
As you read the scores, bear in mind that these are all "proficiency" tests, meaning that they show whether students have reached a certain grade-level standard by a certain point in their educational career. What they don't show is students' growth over the course of a year. Low-performing students could be making great strides, and high-performing ones could be stagnating, but you wouldn't be able to tell with a proficiency test.
Increasingly, education leaders are looking to see whether a school is moving all of its students ahead by at least one year's worth of progress every school year, whether they started the school year behind the curve or off the charts. Particularly if you're looking at elementary schools, ask the school or the district office if they're able to provide results on the MAP test or a comparable growth test, which is administered multiple times a year in many schools and can show if students are making progress.
Compare side by side
One helpful feature that the S.C. Department of Education added to the report cards this year is the ability to compare up to three schools side-by-side. From the 2017 report card landing page, just click "Compare Schools" and make your selections. You'll also see how each school compares to the state average for each statistic.
Under the "Opportunity" tab, take a look at the percentage of teachers returning from the previous year and the number of years the principal has spent at the school. Stability is generally a good sign.
Consider special programs
In the age of school choice, even some long-standing neighborhood schools have begun adopting specialized programs. The school your child is zoned to attend might offer a Montessori program, foreign-language immersion, a focus on math and science, arts infusion in the core subjects, or a specialized curriculum like International Baccalaureate.
Sometimes these programs are school-wide, and sometimes they are only for the students who opt in. School websites aren't always the most helpful or best-designed corners of the web, so you might have to call to find out which is the case.
It is worth considering whether a school's specialized approach is right for your child. It is also worth visiting the school in person to find out if that program is really working as advertised. If the school is meant to be Montessori, for example, ask if the school is providing three hours of self-directed activities per day. Try to get a feel for the environment in the classrooms and hallways.
Think about screen time
Another trend to watch is the push for technology in the classroom. Many schools adopted "smart" digital whiteboards a generation ago, and now there is a push in some districts to provide one mobile electronic device (usually a tablet or laptop computer) to each student. The research is hazy on whether tech adoption has any measurable effect on a child's education.
Consider the school's approach to technology: Are they teaching kids the basics of coding in third grade? Or are they limiting screen time and sticking to more traditional classroom materials? Sometimes you can get a feel for this from the school's website, but it might be something you need to ask over the phone or on a school visit.
Don't fall for graduation rates
You might have seen the S.C. Department of Education's TV and YouTube ads earlier this year touting the state's all-time-high 84.6-percent high school graduation rate, but that number can be deceptive.
Here's where it can be helpful to look at standardized tests. The state required every 11th-grader to take the ACT in 2017, and every school's report card shows what percentage of those students were on track to be "college-ready" according to that test. Another required test, ACT WorkKeys, will show you what percentage of students were deemed "career-ready."
If a school has a sky-high graduation rate but very few of its students are ready for college or a career, then that's really not good news at all. Stay skeptical, friends.