George Donald Cantwell, the longtime artistic director of Charleston Ballet Theatre and an iconic presence in Charleston's arts world, died Thursday after a lengthy battle with cancer. He was 85.
Acclaimed for raising the bar of dance throughout his native Charleston and beyond, Cantwell for decades served as the visionary, yet strikingly unassuming leader of Charleston Ballet Theatre, working alongside his wife, dancer and dance instructor Patricia Cantwell, and the company's choreographer Jill Eathorne Bahr.
"He was so thoroughly dedicated to his profession and to the arts in our community ... that it was very moving for me to watch him work," said former Mayor Joe Riley.
Known for both his quiet nature and outsize imagination, Cantwell is remembered for cutting a towering, elegant figure. However, even with such stature and presence, the lifelong disciple of dance was said to possess a humility that at times belied the magnitude of his artistry. Those attributes, as well as his twinkling humor, compelled many who knew him to refer to him as "Big Buddha."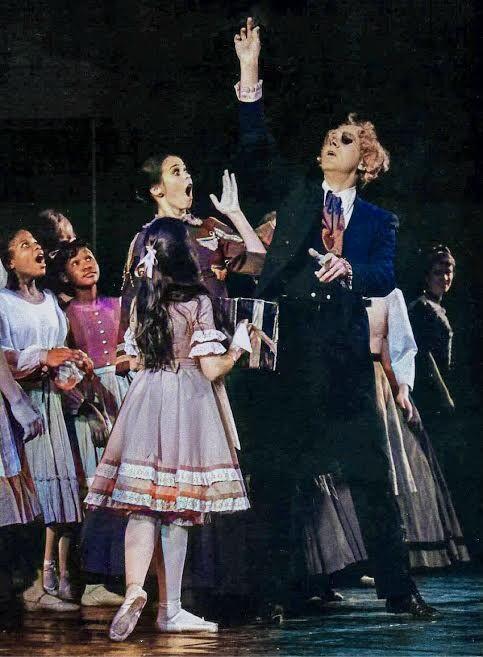 "He had lots of energy, but he wasn't loud about it," said Riley, noting that Cantwell was by no means shy in unleashing his vision in a Charleston of the 1980s quite diminished from the present-day city. 
In doing so, Charleston Ballet Theatre burst forth onto the arts scene, developing a repertory of ballets, including from legendary choreographer George Balanchine, with the company bringing the first production of "The Nutcracker" to Charleston, as well as works from acclaimed choreographers including Jose Limon, Salvatore Aiello, David Parsons and Twyla Tharp.
As well as touring the eastern United States, the company was a sought-after ticket during Piccolo Spoleto Festival from 1987 to 2011 when it presented the immensely popular "Brown Bag and Ballet Series;" "High Tea Musicales," with prominent members of the Charleston Symphony Orchestra; and "Late Late Night at Ballet."
Cantwell stayed active with the company from its founding as a professional company in 1987 until 2012. The company ceased operations in 2013. At the time of his death, he served as artistic director emeritus at Charleston Ballet Center for Dance.
Among its most seminal collaborations was one with Charleston Symphony for a Piccolo Spoleto production of Igor Stravinsky's "Rite of Spring," which was set under the Angel Oak. It was performed in 1998 and in 2006.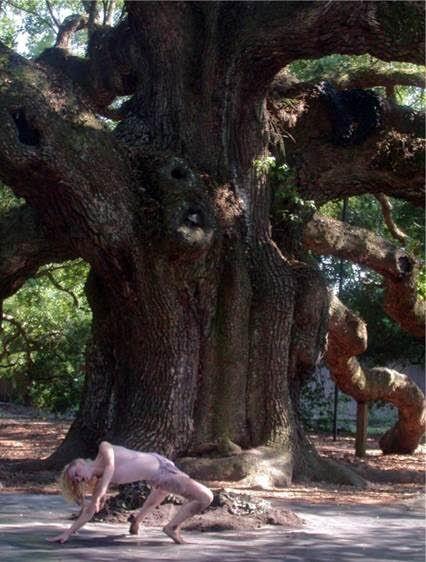 "The Angel Oak is just majestic for the context of 'Rite of Spring,'" said Ellen Dressler Moryl, former director of the office of cultural affairs for the city of Charleston. She recalls the production as being greater than the sum of all of its parts, transcendentally bringing together music, choreography, performance, design and natural Lowcountry setting. "It was beautiful and the audience was frankly dazzled."
At the same time, through Charleston Ballet Theatre's Center for Dance Education, Cantwell was instrumental in introducing generations of Charleston youth to the practice and appreciation of the art form.
"He taught all the kids, and probably every little girl in Charleston," said Eathorne Bahr.
"We all called him Big D," said 17-year-old dancer Satya "Pravda" Tranfied, who has known Cantwell since the age of 8. "He was so observant and meticulous with every detail, thus I have never felt doubt under his support and guidance. Though he was quiet and often kept to himself, he had the biggest heart and kindest soul that anyone could have."
Dancer Harrison Ball recalls first meeting Cantwell as a child visiting Charleston Ballet Theatre's King Street studio.
"The most important element that drew me into the studio was Don Cantwell," he said. "He was a big friendly giant to me. He had the most respectable nature and style, perfectly combed hair, and a seriousness that my very determined 5-year-old self was drawn towards."
After his first performance under the Angel Oak, Ball went on to dance and tour with the company until his departure for New York when he was accepted into School of American Ballet at age 13. Ten years ago, he became a member of New York City Ballet.
"My unique experience spent with the company sharpened my discipline and gave a heart beat to the passion for art and performance that has become my mission," Ball said. "Becoming a member of New York City Ballet ... was something that Don Cantwell had a major role in. If he hadn't encouraged, welcomed or mentored that five-year-old me, perhaps I wouldn't be where I am today."
A devout Catholic and devoted family man, the Charleston native graduated from Bishop England High School. He began his dance training in Charleston, then danced in Atlanta before moving to New York. In 1966, he returned to Charleston, bringing back home a wealth of experience from his training with the Atlanta Ballet, American Ballet Theatre, Joffrey Ballet and the Ballet Russe School.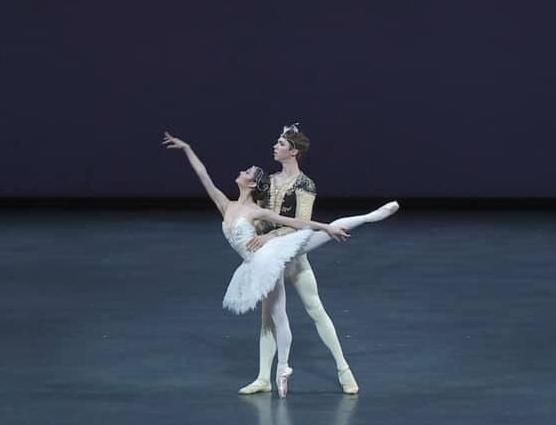 His aim was to offer a similarly excellent standard of dance at the grass-roots in South Carolina. Throughout the next 45 years, Cantwell worked toward that goal by serving in roles including as dancer, director, scenic designer and costumer.
After first working at the Civic Ballet, Cantwell joined forces with Patricia Downs, a ballerina who was discovered at age 13 by the legendary George Balanchine. The two married and worked together, with Patricia "Patty" Cantwell teaching in their dance school while also dancing all the principal ballerina roles.
The couple then conceived the idea of a full-time professional ballet company for Charleston. Together, they introduced to Charleston dance giant Mikhail Baryshnikov, as well as ballet dancers including Heather Watts and Ib Anderson of New York City Ballet, and Cynthia Gregory and Fernando Bujones of America Ballet Theatre.
In forming Charleston Ballet Theatre, the Cantwells enlisted Jill Eathorne Bahr to serve as resident choreographer, employing 18 dancers in 1987 and performing both the classics as well as new works by established and emerging choreographers.
But for many, it is Don Cantwell's visionary and vivid aesthetics as a set and costume designer that linger longest in the mind's eye.
"You never knew what he was thinking, and all of a sudden he came up with these ideas that jettisoned you as a creative soul into the next place," said Eathorne Bahr.
Responsible for nearly all of the company's designers, Cantwell applied his inventive style to sets for productions including "The Nutcracker," "Cinderella," "A Midsummer Night's Dream" and "Little Mermaid," often referencing his deep knowledge of Balanchine. 
His costumes, which he made himself, were known to be equally exquisite.
"They allowed the body to move beautifully," said Eathorne Bahr. "The fabrics that he chose and the colors that he chose complimented not only the ballet choreography but the look of the dancers as well."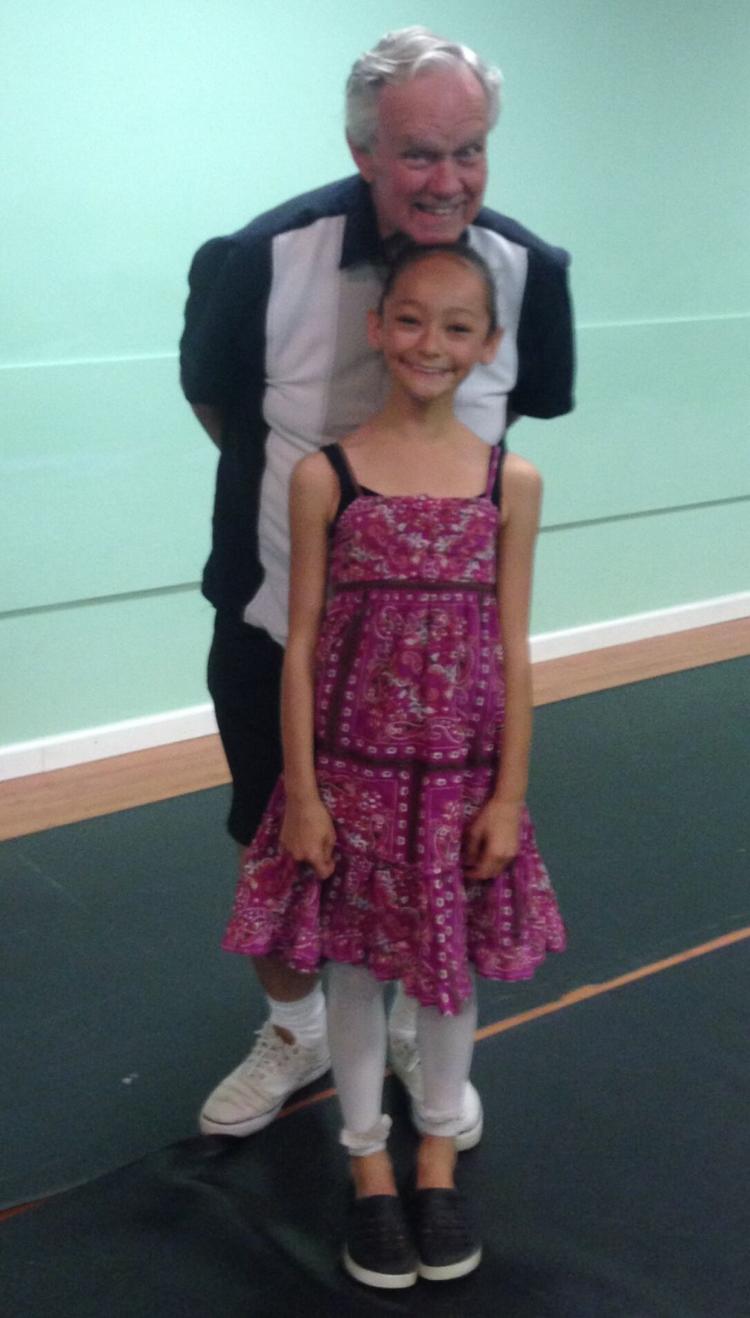 According to Bahr, he first got a sense of such production values in his youth, when he was an usher at the Gloria Theater on King Street. There he also cultivated a passion for classic movies.
"It was just a big ray of sunshine into the city and into the arts community," Riley said.
"To dedicate one's life to an art form that has very little presence in the world is in itself a tremendously brave pursuit," Ball said. "But to do that with the dedication and seriousness that Don gave, well that is a gift. It's a rarity."
Cantwell is survived by his wife Patricia, a son Joshua Cantwell, a daughter-in-law Eliza Cantwell, a daughter Kimberly Brantingham and grandchildren, Bowers Cantwell, Ellis Cantwell, Jason Brantingham and Caitlyn Brantingham.