This time of year has many gardeners frustrated. Lush squash plants that were producing copious amounts of fruit suddenly wilt and die. Closer inspection reveals a yellowish, sawdust-like material that is the smoking gun.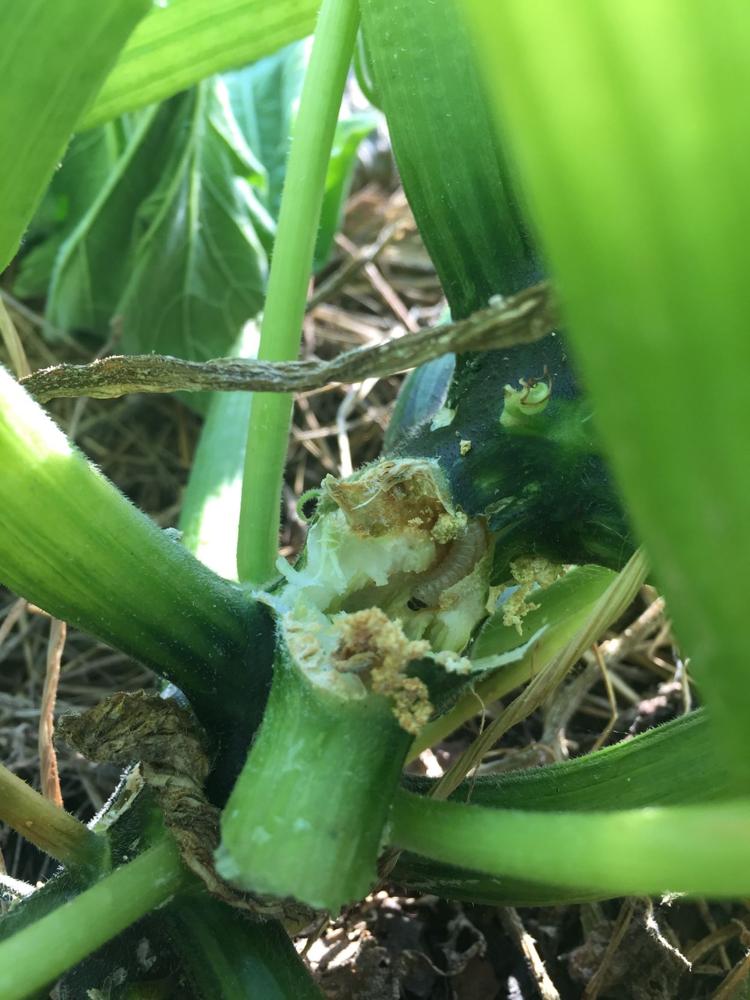 The culprit is squash vine borers.
The squash vine borer is a rather attractive, day-flying moth that looks more like a wasp.
The female lays tiny, copper colored eggs on the stems of plants. As the eggs hatch, the larvae, which look like little white grubs with dark heads, burrow into the stems to feed. It's all downhill from there.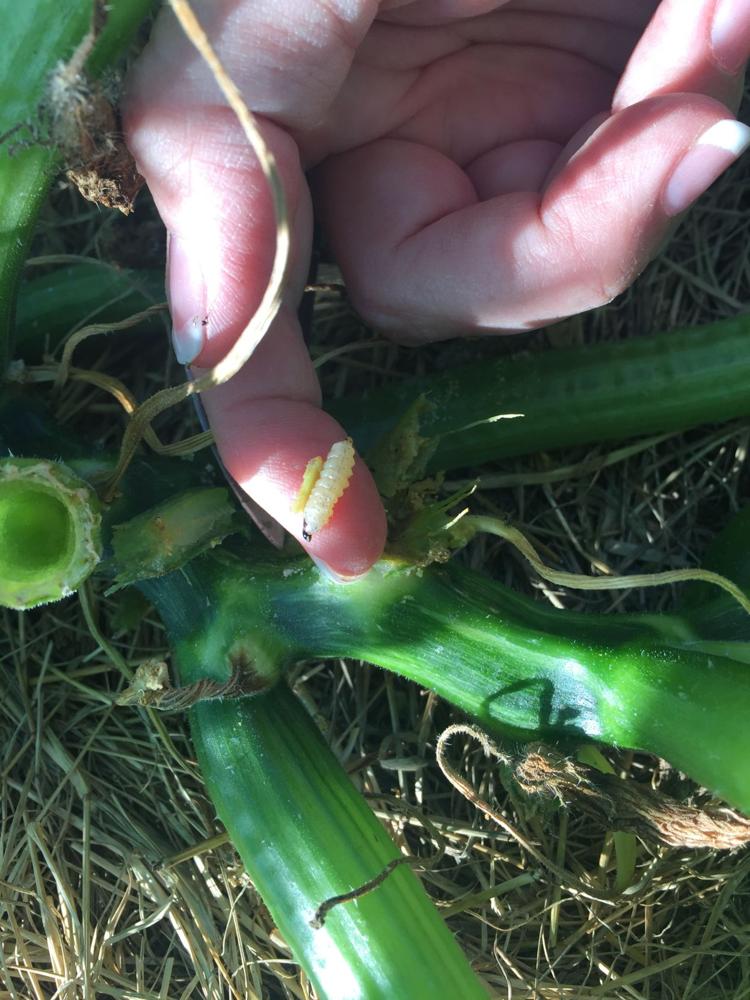 It's extremely difficult to control these troublesome insects once they get in the stem, so prevention is key. Row covers can be used but will either need to be removed when flowers appear, or plants will require hand pollination. Regular monitoring can also be effective, but spotting those tiny eggs requires a keen eye.
If a borer makes it into a stem, it's time to engage in warfare. At this point, you don't have much to lose, so you might as well try. Slice into the vine and remove or kill the larva and place soil over the slit stem to encourage root development. Be sure to keep the plant thoroughly watered.
While you're scouting for vine borers, you're likely to encounter another slightly less troublesome pest, the squash bug. Rather than feeding inside stems, these guys suck juices from leaves, vines and fruit. In the process, they spread disease.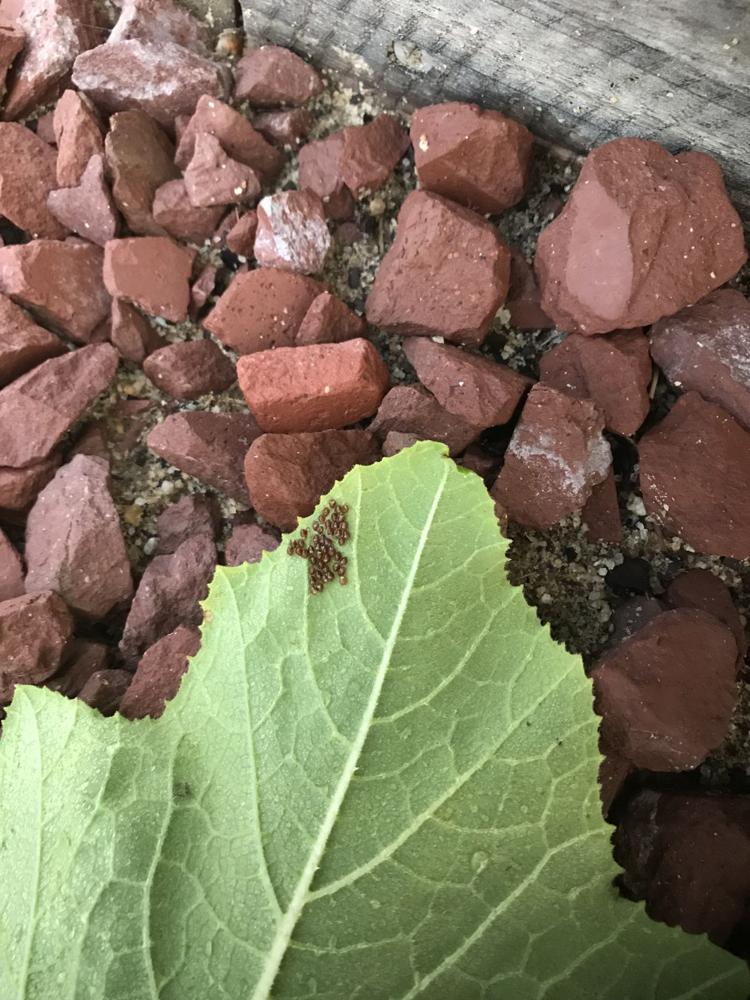 You may not see adults, given their secretive nature, but you can use this to your advantage. Place a small piece of heavy cardboard or other material under each plant to provide a place for bugs to congregate, then lift up and give them a good stomp or squash with a hoe. A word of caution: While they aren't stink bugs, they do have a foul odor when squashed.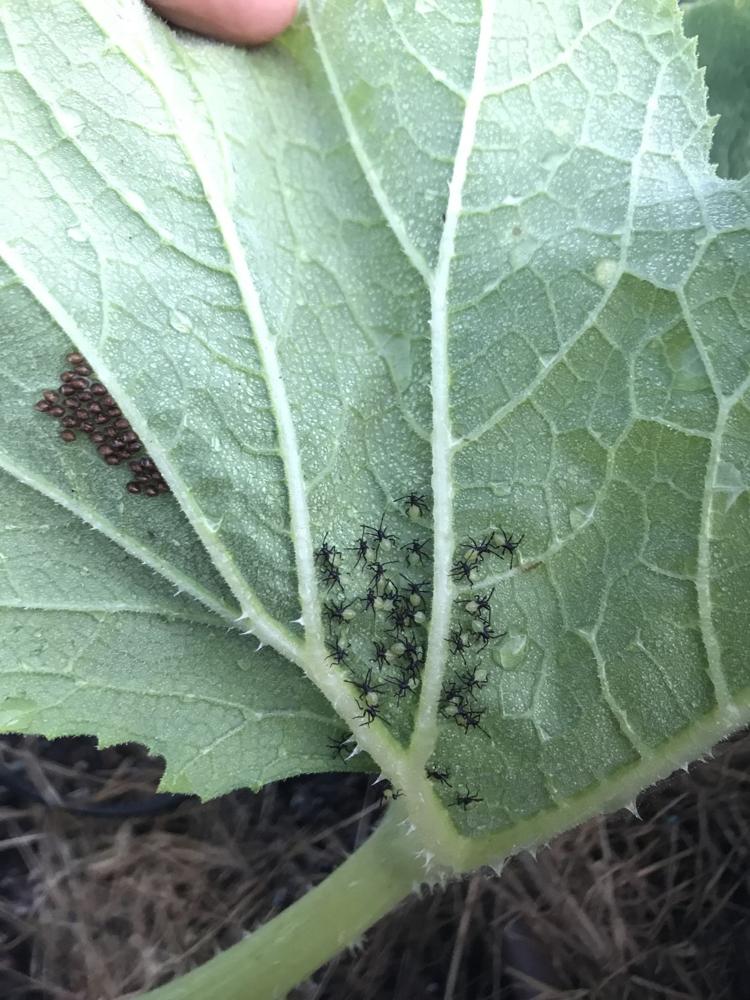 Squash bug eggs are generally copper colored and laid in tight clusters, often on the underside of leaves. You'll have about a 10-day window to remove and crush them before they hatch. Young nymphs, which appear pale gray with black legs, can also be removed by hand.
Removing and disposing of vines as soon as squash has been harvested will help rid your garden of hiding places where these pests might breed or over-winter. You also can combat pests by rotating squash to different locations each year.
Squash vine borers and squash bugs are pretty much a given. Plant early and more plants than you need. If you happen to be spared, you'll have plenty to share and if not, hopefully you'll still get enough to make a few casseroles.