COLUMBIA — Defenders of Santee Cooper scored a victory April 22 when state senators voted to reform, but not sell, South Carolina's embattled power and water utility.
Senators' 44-1 vote on the compromise capped a three-day floor debate that centered on who should lead Santee Cooper as it moves on from its $4 billion nuclear blunder and how to make the state agency more accountable to utility watchdogs and its customers.
They ultimately agreed to replace Santee Cooper's entire 12-member board, three at a time annually, starting in 2022, with one potential exception. The measure allows a reappointment only to directors who came aboard after Jan. 1, 2018 — six months after the utility bailed on its jointly owned nuclear power project. One board member fits that description: Charles Leaird of Sumter.
Setting that date had nothing to do with protecting anyone, but rather to toss, over time, anyone involved in the decisions contributing to the failure, said Senate Majority Leader Shane Massey, R-Edgefield. 
"I do think it's real reform," Massey said. "Having said that, I still think Santee Cooper is a dumpster fire. I'm still very concerned about the culture at Santee Cooper and think it could fall apart at anytime. However, we have provided sufficient accountability and oversight to prevent that as best we can."
Senators approved giving customers more of a say on decisions that affect their electric rates, in part by subjecting Santee Cooper to similar reviews and oversight that for-profit electric utilities get. And they voted to slam the door shut on Santee Cooper's recent practice of handing out lucrative severance packages to departing executives.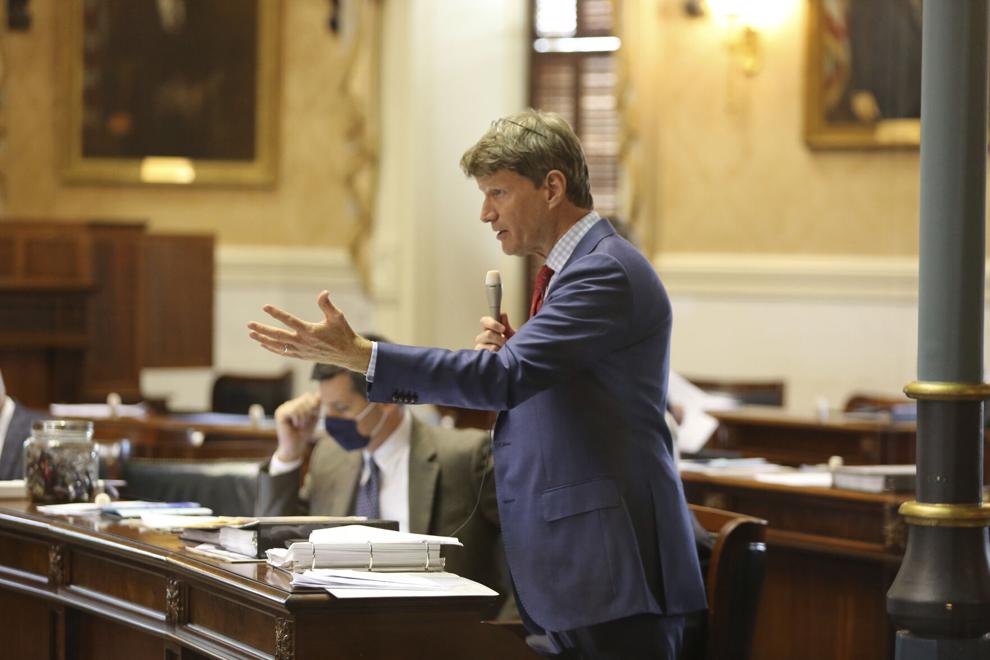 Senate Judiciary Chairman Luke Rankin, one of the utility's chief defenders, said the compromise brings transparency to state-owned Santee Cooper that's more in line with an investor-owned utility.
Rankin said the oversight changes "bring confidence back to Santee Cooper both of it and in it."
But unlike the House's proposal for Santee Cooper's future, the Senate's reform plan did not include the option of selling the agency to offload its nuclear debts. Senators overwhelmingly rejected Wednesday even exploring a sale, voting 36-8 against Massey's proposal setting up a potential process.
Taking that off the table is why Sen. Tom Corbin, R-Travelers Rest, cast the lone "no" vote on the compromise.
The Senate passed its bill just days after NextEra Energy, a Florida-based power company that has eyed a Santee Cooper takeover for years, told lawmakers it was willing to submit an improved offer for the utility.
But the bill's passage isn't an end to the debate over Santee Cooper's future, one that started in July 2017 when the utility suddenly pulled out of a decadelong effort to expand the V.C. Summer nuclear power plant in Fairfield County.
It does, however, advance the debate to negotiations between leaders of the House and Senate, who now must hammer out a compromise over the differences in their proposals or face the prospect of ending another year without addressing Santee Cooper's role in the V.C. Summer debacle.
In 2018, the V.C. Summer venture's abrupt collapse led legislators to slash the nuclear-bloated electric rates of Santee Cooper's majority partner on the project, Cayce-based South Carolina Electric & Gas. That utility was then purchased by Virginia-based Dominion Energy in a deal that left SCE&G's former ratepayers on the hook to pay some $2.3 billion more for the project — or $1,600 per household — over the next 20 years.
But lawmakers still haven't addressed Santee Cooper's half of the fiasco.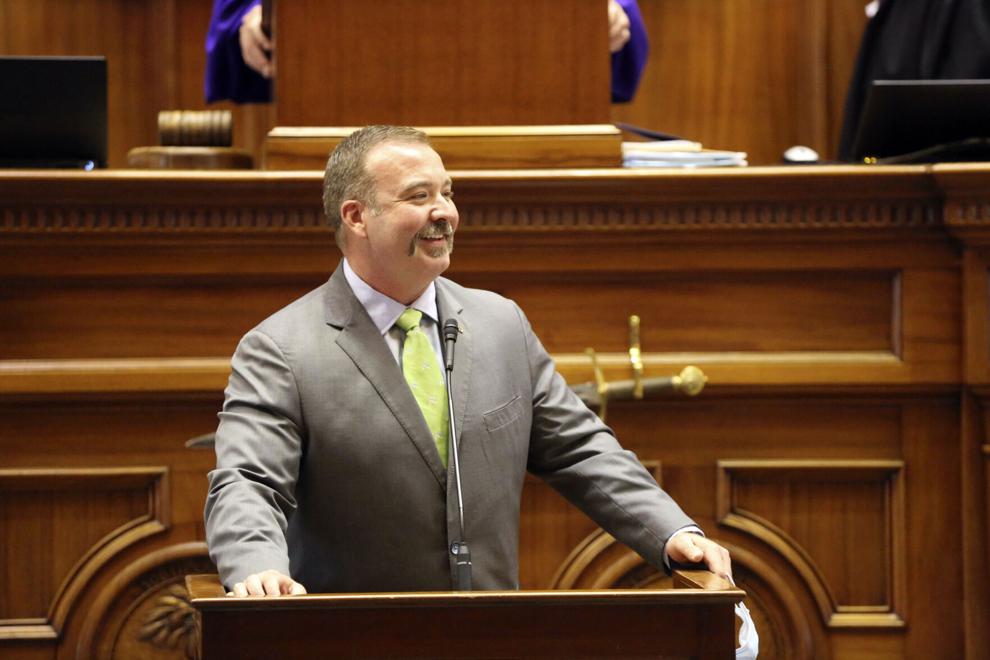 For years, they have explored two options: Selling the agency to offload its debts or reforming it so it won't repeat its costly mistakes.
Doing nothing is not an option, top lawmakers have said.
Efforts to sell the agency so far haven't stuck, blocked by Santee Cooper's defenders in the Senate and thwarted by analyses that show a for-profit utility would only raise rates in the long run.
So much of the debate has focused on how to fix the agency without thwarting its ability to borrow money cheaply and provide power at low rates.
The Senate's reform plan includes a host of changes, including:
Term limits and greater qualifications for Santee Cooper's 12 board members, as well as reducing their terms to four years, down from seven, to allow for more regular review
Replacing all board members with any connection to the fiasco over four years
More oversight of Santee Cooper by state utility watchdogs like the Office of Regulatory Staff and Public Service Commission
Requiring approval from state lawmakers before Santee Cooper can give severance packages to departing executives. (Lawmakers were furious to learn that former CEO Lonnie Carter, who retired just after the V.C. Summer project collapsed, is receiving about $800,000 a year in retirement benefits).
Requiring any new bonding or refinancing of debt to go before a legislative panel for review. If the panel fails to act within 60 days, the bonding would be approved by default.
More opportunities for customers to complain in public hearings about proposed rate hikes before Santee Cooper's board votes on them.
One sticking point in the debate this week was what should happen with the agency's current board.
Some advocated wiping out the whole board at once.  
But "that sends shock waves across credit-rating agencies" that would harm the utility's credit rating, Rankin said.
So senators opted to rotate members off in a way that "accomplishes a transition" while keeping institutional knowledge on the board, he said.  
But Gov. Henry McMaster, who's advocated a sale for years, indicated he could veto the Senate's version, should it reach his desk. 
"The governor believes that any bill reforming Santee Cooper must include considering whether a sale is the best option for every South Carolinian," said his spokesman Brian Symmes. "Without giving the ratepayers and taxpayers the whole picture, it's not real reform. It's preserving the status quo."