COLUMBIA — Parents across Richland County have spent the better part of 2022 asking their school district officials where their money is going, why a sitting school board member was arrested and why they've struggled to retain teachers and administrators, but have received little to no answers.
Alleged financial mishandlings, legal troubles and political divides in the state's fifth-, ninth- and 12th-largest school districts — serving over 67,000 students — laid a foundation for existing issues, including calls from Gov. Henry McMaster for state investigations of the Columbia-area districts' leadership practices.
In June, Northeast Columbia's Richland County School District Two was subject of the first-ever such call from McMaster. "Hundreds" of calls, emails and letters from Richland Two parents got the governor's attention with complaints of dysfunction and unprofessional rifts between school board members, the superintendent and their critics, according to McMaster's spokesman. 
In January, Richland Two Superintendent Baron Davis charged at a frequent critic whom Davis thought had insulted his wife, leading to calls for Davis' suspension, even as the board barred the critic from attending future meetings. A parent wrote to McMaster calling the incident "an embarrassing scar on our community," and asking him to consider removing Davis. 
Months later, an altercation between two school board members during a closed-door school board meeting resulted in the arrest of one member, charged with threatening the life of a public employee.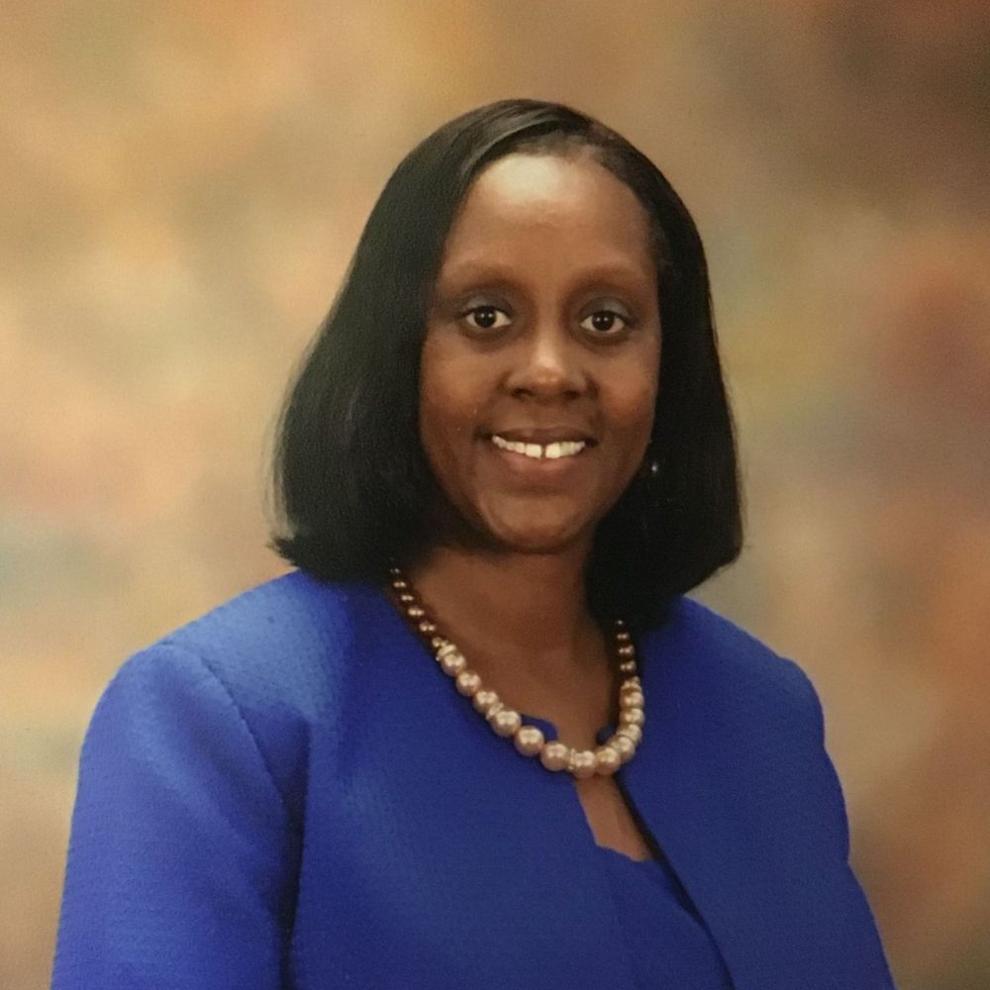 Board member Teresa Holmes pressed charges against board member LaShonda McFadden after she was heard on audio saying, "You can catch me outside and I'll beat your (expletive) (expletive)," according to Richland County sheriff's deputies.
The governor does not have the power to oust local school district superintendents. However, McMaster signed laws this spring empowering his office to oust school board members for misconduct in office and authorizing the Office of the State Inspector General to investigate school boards.
Columbia-area parents have also publicly spoken out against the leadership in the neighboring Richland County School District One, alleging fraud and a general lack of transparency and abuse of power, and going so far as to demand the removal of Superintendent Craig Witherspoon.
Serving 22,000 students, Richland One began the school year with more than 200 teacher vacancies. Meanwhile, the district took criticism for spending more money on creating and hiring top-level administrative office positions than other similar-sized state school districts.
Barbara Weston, a retired educator with grandchildren in Richland One, led a group of district parents in June who asked why the district suddenly reassigned Ericka Hursey, the popular principal of Lower Richland High School, to a job in the district office. Many parents think it was reprisal for a speech criticizing district leadership at May's graduation ceremony. 
"Our community and the taxpayers of Richland County will work to see positive change in our schools," Weston said July 26 to the school board. "We will not accept anything less. Reassign (Hursey) to Lower Richland High School. Fire the superintendent with cause."
Some teachers said Hursey's situation was indicative of a pattern of retaliatory action Richland One takes against employees who speak out about problems they face.
A middle school teacher in Richland One said faculty members across the district have been moved to different classrooms, grade levels and sometimes entirely new jobs with no explanation for years.
Richland One board Chairwoman Cheryl Harris did not respond to phone calls for this article, but in July said reassignments happen regularly because Richland One employees sign contracts to work for the district, not specific positions.
But board member Beatrice King said the district administration is generally not transparent enough with parents, teachers or even board members. She does not know how much money the district plans to spend on the annual black-tie Richland One Hall of Fame Induction Gala on Sept. 17, for example, despite the money coming out of taxpayer pockets.
"It's just a lack of transparency on really basic stuff," King said. "Dollars need to be put in not only the classroom, but in every effort to retain, recruit and pay the folks that we have."
Now a school board candidate, Weston also led nearly 1,000 people to petition the governor and ask that the district receive the same scrutiny as Richland Two. Attorney General Alan Wilson has also shared similar concerns with McMaster. 
Wilson alleged Freedom of Information Act violations, such as failure to notify the public of board agenda items. Wilson also pointed to district finances and hiring practices. In addition, Wilson questioned why the district allowed a purchasing official to resign in May amid accusations of swindling more than $40,000. 
Delays in pay for Richland One summer school teachers have also raised questions. After working through June and July, several teachers had not been paid. 
At the end of August the district told some teachers they would not receive the money for which they'd signed a contract. Richland One then backtracked on Sept. 6, announcing that teachers who worked during the summer would receive $1,000 each.
A middle school teacher who worked through Richland One's summer program said the district is "still playing games." She said when summer school teachers were not paid in the first place and reached out about it, they were told the contract they originally signed mentioning compensation was sent to them in error.
When asked about the paycheck due on Sept. 1, teachers were told the money will 'arrive in time for Christmas shopping,'" the teacher said.
Stretching to the northwest of Columbia, serving 17,000 students in Irmo and Chapin, Lexington-Richland School District Five has also come under fire from parents for making moves they see as politically motivated or in possible violation of state ethics codes.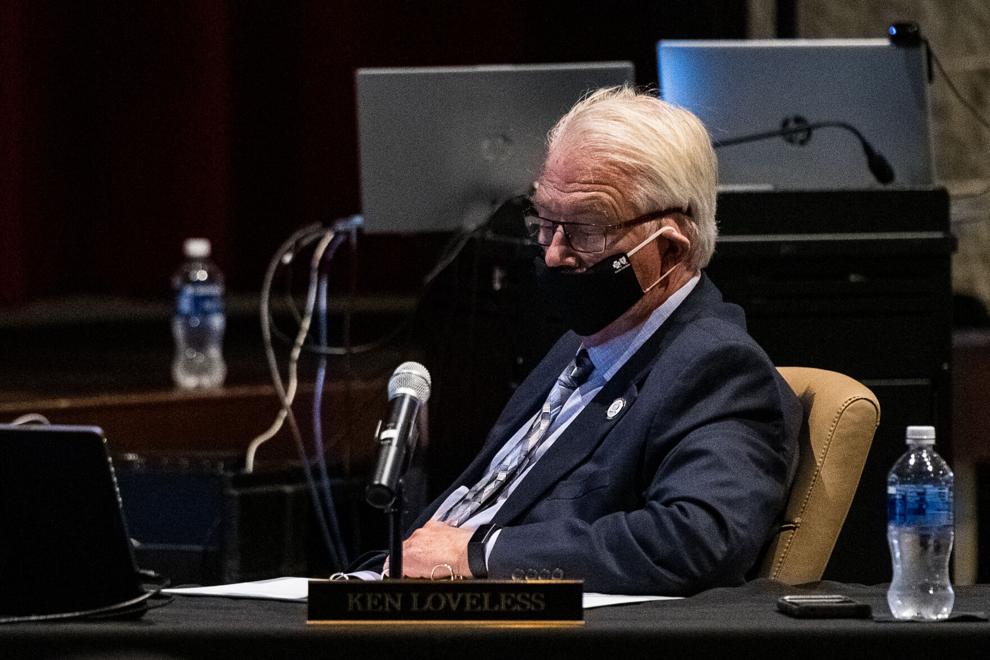 Ken Loveless, vice chairman of the Columbia, Irmo and Chapin school district board, faces allegations filed with the South Carolina State Ethics Commission. The Columbia resident who filed the formal complaint thinks Loveless used his influence as a board member to give a construction company to which he's connected the job of building Piney Woods Elementary School. 
Loveless was the second Lexington-Richland Five school board member this year to appear before the State Ethics Commission. Board Chairwoman Jan Hammond was ordered to pay a $2,000 fine amid allegations that she used her district email account to sway school board election results. 
Ed White, a former Lexington-Richland Five board member, had accused Loveless of leading a political behind-the-scenes effort against ex-Superintendent Christina Melton in 2021, before Melton's tearful resignation. The district was then sued by local journalists who alleged it violated open records laws when taking a secret vote to oust Melton.
Loveless also sued two of his constituents earlier in the year for criticizing him on social media. One of those constituents, Kevin Scully, countersued, and he's now running his own campaign for school board ahead of the November elections.
Click here for more news from Columbia, S.C.