FOREST ACRES — An Asian fusion restaurant that started in Charleston will bring its latest location to Trenholm Plaza.
CO, which calls itself "a modern take on Southeast Asian Cuisine," has agreed to take space in the busy Forest Acres retail center with hopes of opening by the end of 2023, according to Mary Pappas, director of marketing for Collected, the restaurant's parent company.
The restaurant will fill a long-open spot in the popular shopping center, which is undergoing a series of changes yet continuing a high occupancy rate as a high-end destination in the Columbia market.
Forest Acres will be the sixth location for the restaurant chain, which started with a location on King Street in Charleston in April 2012. 
The restaurant's menu will feature creative takes on standards from several different areas of Southeast Asian cuisine, with a variety of sushi, dumplings and noodles.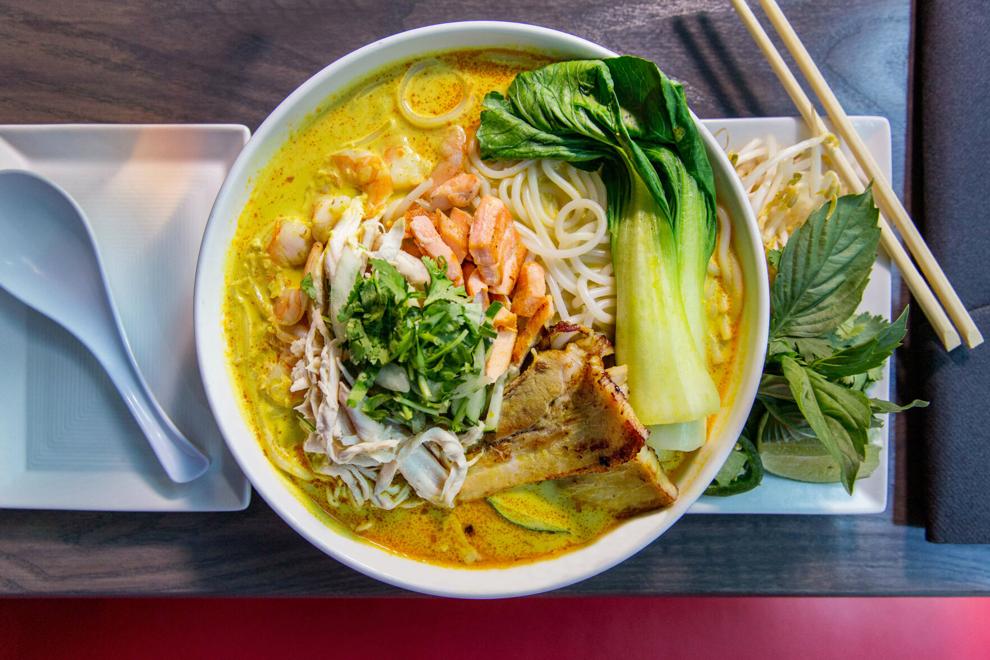 Such dishes as a caramel pork banh mi or spicy crab rangoon dumplings, as featured on its Charlotte menu, show how the restaurant offers new takes on Asian favorites.
The restaurant chain, which has two Charlotte locations along with Charleston, Myrtle Beach and Raleigh, N.C., long has considered Columbia's market as a natural next step, Pappas said.
"It's a market we're excited about," Pappas said. "It's kind of a no-brainer."
Eventually it worked with Edens, its landlord at a Charlotte location, to find the Trenholm Plaza site for CO, as shopping center sites have worked well for the company, she said. 
The space at the interior corner of the shopping center has been vacant since Rosso Trattoria closed in February 2019.
The company will take some time to design and decorate the interior, so it's unlikely to open before the end of the year, she said.
Trenholm Plaza has seen a series of changes and new occupants in the past year. New retailers such as Sephora, Bath & Body Works and HomeGoods have opened, and Publix has announced plans to expand its grocery store in the location.
Recently BLD Diner has closed, leaving a restaurant vacancy across the plaza from CO's planned location.