The FBI had the information needed to stop Dylann Roof from buying a gun and the time to find it before Roof fatally shot nine churchgoers in Charleston.
But the agency never searched its own cache of crime records before Roof's attack at Emanuel AME Church and since then has not used the database to evaluate whether millions of other Americans trying to buy guns every year should be allowed to bear arms.
An internal audit and a lawsuit by Roof's victims identified the resource, along with the rules that the FBI says prohibit use of the database for gun background checks. A newer and less widely known tool among the FBI's information offerings, the National Data Exchange is accessible to tens of thousands of local police officers trying to solve crime but not to the federal unit trying to thwart it through the checks.
"Government regulations can be cumbersome, but how does it make any sense to deny relevant information to people who are ... enforcing the law that helps keep guns out of the wrong hands?" said Avery Gardiner, co-president of the Washington advocacy group Brady Campaign to Prevent Gun Violence. "That does not make sense to me."
Since the 2015 hate-motivated slayings, politicians and advocates in South Carolina and Washington have fought for new laws extending a three-day waiting period for gun buyers and urged agencies to fill federal databases with records that prohibit purchases. But three months before the shooting, the FBI had the report disqualifying Roof from buying a gun; it looked elsewhere, though, and abandoned that search with two days left in the waiting period.
More than 1,000 pages of court documents tied to the victims' lawsuit, along with depositions of FBI officials, revealed what some called cracks in current procedures and indicated simpler means of addressing America's struggle with controlling the flow of guns that wouldn't require a new law: adjusting agency policies.
"For the families involved," said Mullins McLeod, a Charleston attorney for the victims, "it defies logic that the FBI could not access a public record."
The FBI draws its explanation from bureaucratic regulations that, some attorneys say, are open to interpretation.
Even though they belong to the top federal law enforcement agency, employees in the FBI's National Instant Criminal Background Check System, or NICS, are civilians who don't carry a badge, though some have a police background. The FBI argues that only criminal justice agencies are permitted to use the data exchange — a rule barring the NICS unit from accessing it, despite the name of the division that oversees both the unit and the database: Criminal Justice Information Services.
At the same time, opposing attorneys say, the rules also require federal agencies to share records pertinent to evaluating someone's gun rights.
Stephen Fischer, spokesman for the information division, said that because of the pending lawsuit, he could not answer questions about whether the FBI plans to revisit the rules.
Shortly after the shooting, then-FBI Director James Comey acknowledged shortcomings in the process, striking an apologetic tone.
But government filings since then lay most of the blame for Roof's purchase on clerical errors by the South Carolina agencies that voluntarily send records to federal databases.
"The United States had no way to know his criminal intentions," an FBI filing stated. The government did not put the victims in harm's way, it added, "even if its background investigation was flawed."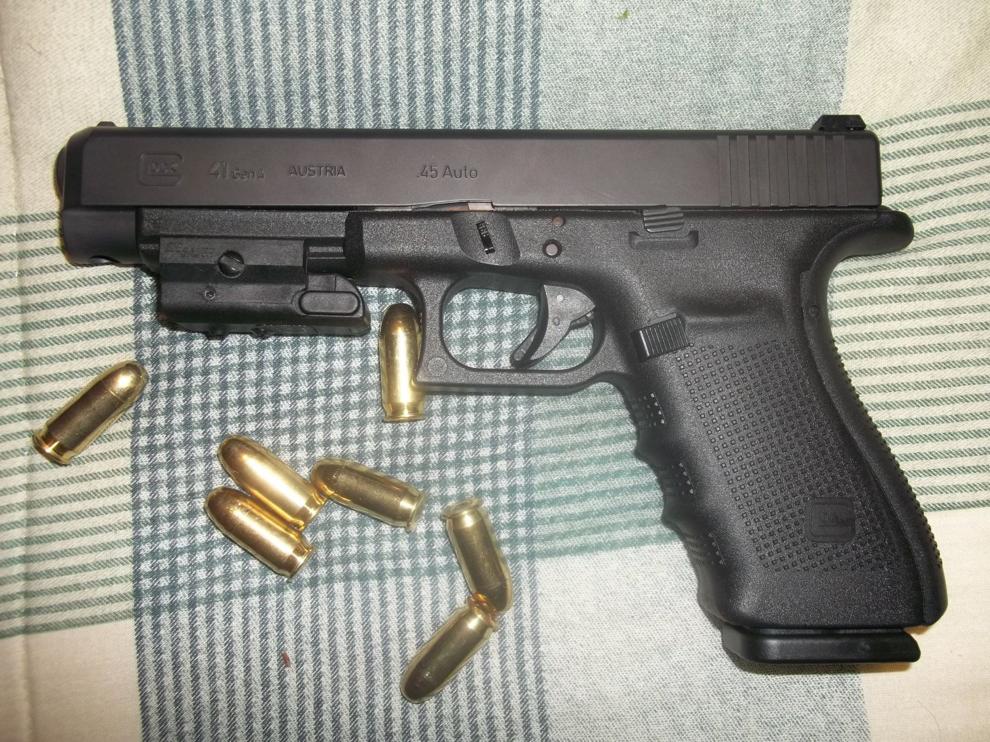 'Daunting' workload
As he fomented an attack, Roof went to Shooter's Choice in West Columbia on April 11, 2015, and filled out an application for a background check so he could buy a .45-caliber Glock.
In a typical year, 90 percent of the 9 million gun transactions handled by the FBI are approved or denied within two minutes. The others are initially delayed for further investigation by trained civilian examiners in the FBI's NICS section.
On the Saturday of Roof's application, more than 30,000 others were submitted, court records showed. Roof's was one of 2,560 that were delayed.
His name was run through three FBI databases: the Interstate Identification Index, a collection of rap sheets; the National Crime Information Center, which stores details on people and property; and the NICS Index, which carries documents about those already known to be prohibited from gun ownership.
The search revealed a red flag: information indicating Roof, 21, might be an unlawful drug user, a prohibiting factor. He had been arrested that Feb. 28 at the Columbiana Centre mall, where Columbia officers found him with medication used to treat opioid addiction. He didn't have a prescription.
But an incident report with those details wasn't in the databases.
Roof went home empty-handed. After the weekend passed, a waiting period of three business days under the Brady Handgun Violence Prevention Act would give the FBI Monday through Wednesday to figure out whether he was qualified.
That Monday, an FBI worker with a decade of experience in background checks faxed the Lexington County Sheriff's Office for the report. She learned that the arresting agency had been incorrectly listed in Roof's rap sheet.
"Columbia PD will have the report," the Sheriff's Office replied.
But an FBI contact list for Lexington County, where Roof had been jailed, didn't include the Columbia Police Department, whose jurisdiction touches two counties: Richland and Lexington. The list showed many South Carolina police agencies, including Columbia's, under only one county. Columbia was under Richland.
"I went to West Columbia PD because that was the closest thing that I had in that county," the examiner said in a deposition.
Before 9 a.m. that Tuesday, with nearly two days left in the waiting period, she got a fax from West Columbia: "This is not a WCPD arrest."
The research trail hit a "dead end," government lawyers said.
"The workload is extremely heavy in NICS," Section Chief Kimberly Del Greco said in a deposition. "Every examiner carries about 30 cases each. It's daunting for them. They have to go thorough research, and they move on to the next transaction."
South Carolina also lies in a region that "always had too much work," another examiner said. The state alone averaged more than 30,000 checks monthly in 2017 and ended the year with nearly 400,000.
Resolving every case in three days isn't possible, the lawyers added. About 3 percent are left open indefinitely. These cases can be revisited as "special projects" if examiners have spare time, and they rarely do.
But to the victims' lawyers, the FBI "arbitrarily abandoned" the search before all the options for finding the report were exhausted.
The result was tragic.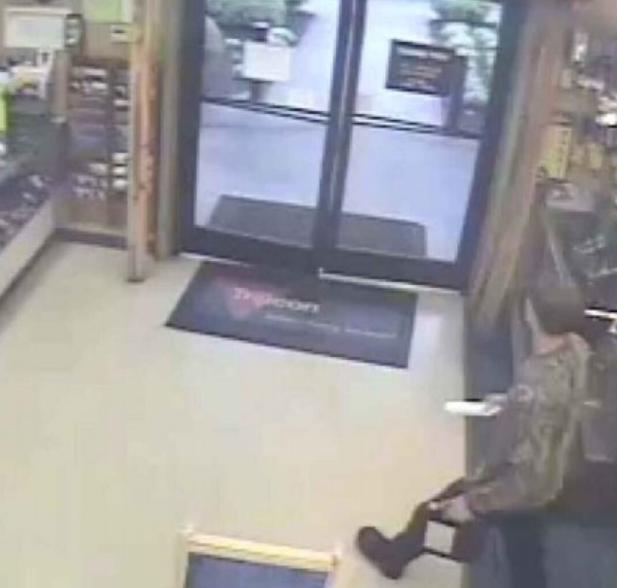 Googling 'discouraged'
On that Thursday, April 16, Roof picked up the Glock because his background check hadn't been resolved — a legal provision that would become known as the "Charleston loophole."
On June 17, he interrupted a Bible study and fatally shot the nine Emanuel worshippers. Three others survived.
He would be convicted of 33 federal crimes and sent to death row.
But there were several ways to stop him, the victims' lawyers said.
When the FBI employee checked a South Carolina judicial website and saw the pending status of Roof's charge, she could have noticed the arresting officer's address. Googling that address would have revealed a phone number for Columbia police, who could have sent the report.
But Googling "is discouraged" by policy, the government said.
Even so, an examiner said she reopened the case after the shooting and Googled "Lexington County, South Carolina, Columbia PD." She reached the department and got the report.
It was too late.
The whole time, a different FBI unit in the same building in West Virginia had direct access to the document.
Created after the Sept. 11, 2001, terror attacks, the National Data Exchange, or N-DEx, culls records — anything from incident reports to field interviews to pretrial investigations — that are voluntarily submitted by local agencies across the country. Police officers often use it to connect the dots in probes with far-reaching ties.
On March 2, 2015, a few days after Roof's arrest and more than a month before his gun purchase, Columbia police uploaded the report.
But the FBI examiners couldn't search for it "because they're not performing a criminal justice purpose," John Quinlan, former N-DEx chief, said in a deposition.
According to an audit ordered by Comey after the shooting, giving examiners access to N-DEx would take approval from an advisory policy board and a change in agency regulations.
But the full inspection report, which the government filed late last month, faulted the FBI for not proactively considering such new sources of information. The background check unit considered adding N-DEx in 2013 — two years before the shooting — but figured it would reveal little useful information and decided against it, the inspection revealed. Since then, more data has been added, amounting to 500 million records, including the critical Roof report.
It's perplexing, attorneys for the victims said, to bar FBI employees from a database that police around the country can use, even if it could disrupt just one would-be killer's plans.
But finding the report might not have made a difference, government lawyers said. Examiners have "latitude" in deciphering documents and deciding whether people qualify as drug users, the attorneys said, meaning Roof's arrest didn't necessarily preclude him from buying a gun.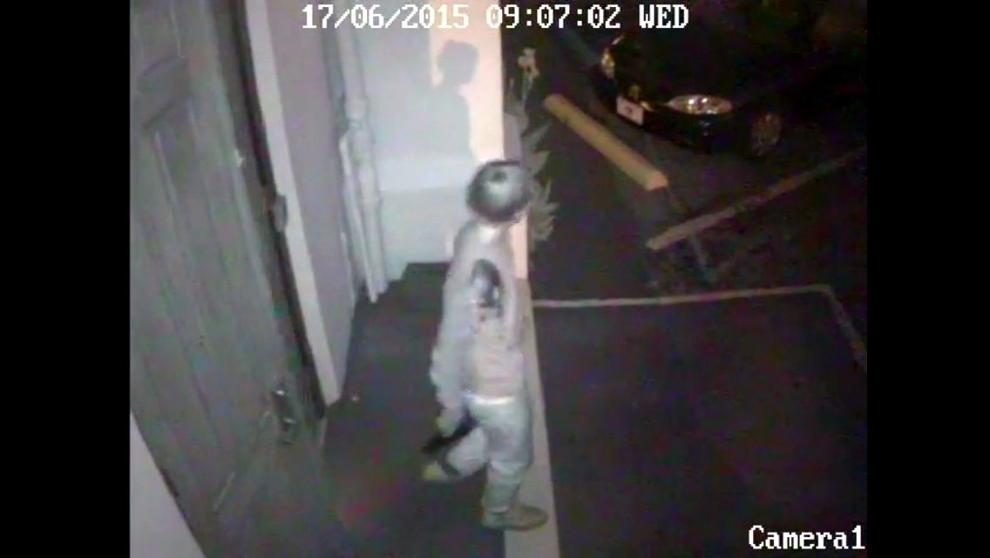 A striking example
Some states boast more thorough background checks.
More than 30, including South Carolina, use the FBI exclusively. Seven states do their own, and some have more sources of information. Colorado searches seven databases, compared with NICS's three.
Policy experts at the National Shooting Sports Foundation think the federal system should be the best, public affairs director Mike Bazinet said. The trade association of firearms dealers has pushed reforms to bolster it, including the Fix NICS Act of 2017 that would give agencies incentives for uploading records. The measure gained momentum after the Air Force failed to submit a domestic violence conviction of an airman who later bought a gun and killed 26 people at a Texas church in November. Those victims' families and the survivors also are pursuing a lawsuit against the government.
The potential role of the N-DEx database in strengthening the process had not been part of the discussion, Bazinet said, but the foundation plans to inquire about it.
"It's our goal for NICS to have more records of prohibited persons," he said, "because our retailers are on the front lines of protecting the public safety."
The Brady Campaign's Gardiner said no system is fool-proof; someone determined to get a gun could find another way.
Extending the waiting period could take pressure off examiners, she said, but it might not help if they don't actually spend more time on individual checks.
"There are improvements we could make without going anywhere near Second Amendment issues," she said. "It's not set up to be a real robust system."
And the Charleston shooting, she said, is one of the most striking examples of when that system comes up short.