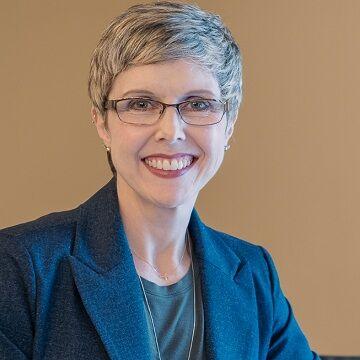 As a marketing consultant and copywriter, I work with clients all over the world. Most of them are small to mid-sized organizations or entrepreneurs eager to put their goods and services out into the world. I love learning about their business, what inspires them, and how they are helping their clients and customers be successful.
That passion is the heartbeat of local businesses. It's what fuels entrepreneurs to work tirelessly when times are good – and when times are impossibly difficult. Nothing rocked our local business community quite like COVID-19. Brick and mortar retailers, restaurants and service providers, in particular, were shaken by the shutdowns.
In recent years, I've worked to put more of my dollars with local companies and fellow entrepreneurs. When I need services for my business, I turn to local printers, local designers and locally based photographers and videographers. By supporting their business, I'm allowing them to support other local businesses, provide for their families and keep doing the work they love.
When I'm searching for birthday or Christmas gifts for friends, I also strive to use local service providers as much as I can. As a business owner, I know what it takes to keep the lights on, so to speak. We have to support each other.
I really felt the urgency of this commitment in 2020. As the holiday season approached, I was thinking about gifts I could give to friends and family as well as some of my clients. How could I put more of my dollars into Charleston area businesses, giving them a boost as we wrapped up one of the most challenging years any of us had ever experienced.
I turned to companies like Grey Ghost Bakery, King Bean Coffee Roasters, Palmetto Moon, Oyster Candle Co. and even websites like essentiallycharleston.com that curate local products. The Charleston area is blessed with local artists and crafters, incredible food and gift shops. It's not hard to find some really special gifts.
Was I able to buy everything locally? Not quite. But my goal is to increase my local spending every year. Lowcountry Local First urges us to shift at least 10% of our spending to local businesses during the November and December shopping season. That's completely doable.
And it was easy. Many businesses offer online ordering so I was able to place my order and ship it directly to friends and family who live out of state.
Plus, you're giving friends, family, neighbors and clients original gifts or a taste of the deliciousness that is Charleston. In fact, you might just spur a movement. Case in point: I sent a friend in Florida a bag of beans from King Bean Coffee Roasters as part of a gift basket with Grey Ghost Bakery cookies (double the delish!). She came to visit a few months later and requested more of the coffee. I picked up three more bags for us to enjoy during her visit and for her to take home.
That's how we fuel a local movement!
Holly Fisher is the owner of Fisher Creative, where she helps businesses craft a clear marketing message and a powerful sales funnel.