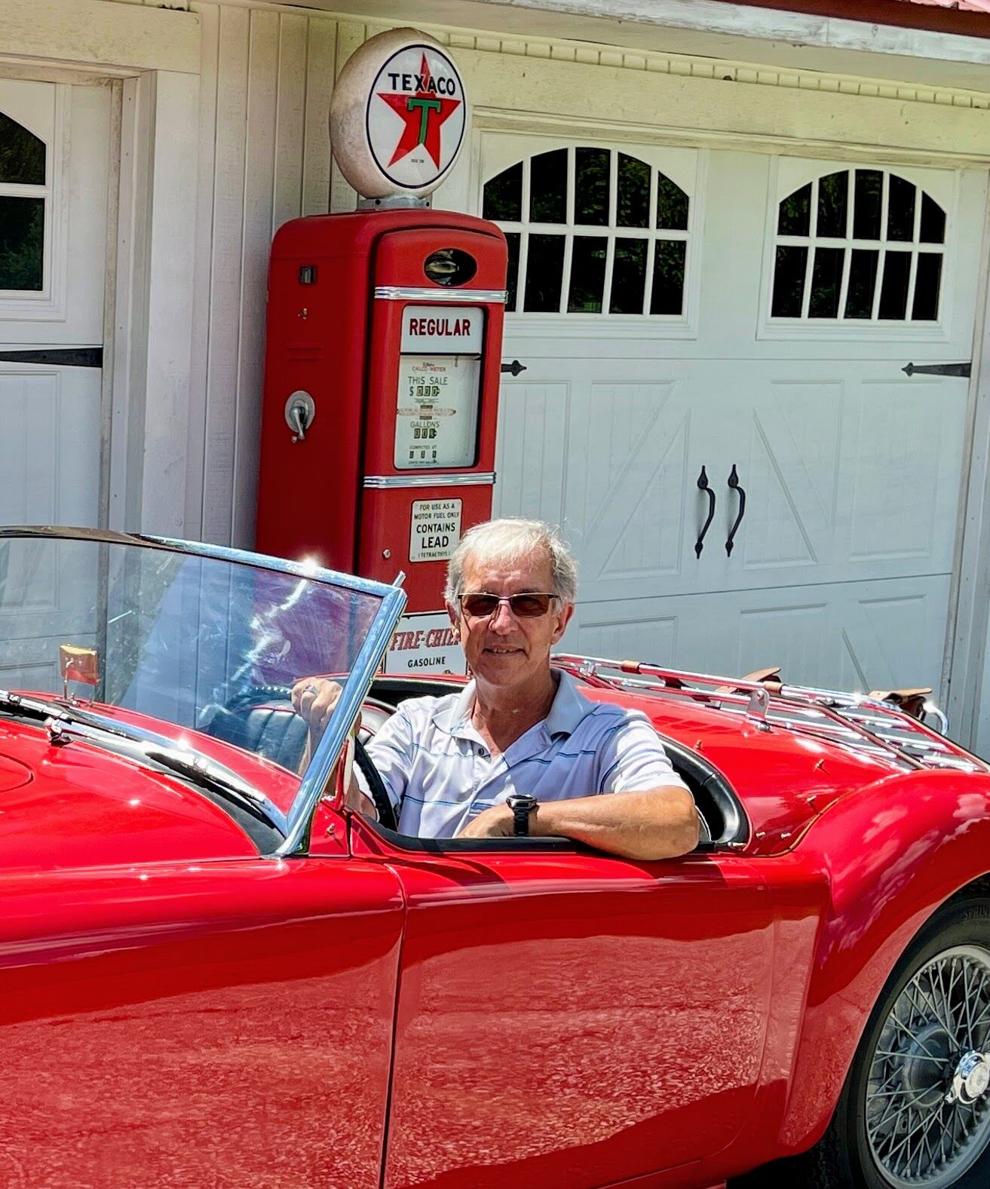 On any sunny Charleston day, you may see a vintage car that you may not recognize on the beautiful live oak lined streets of Charleston. Chances are good it is a Little British Car (LBC), and its owner is a member of the British Car Club of Charleston.
The British Car Club of Charleston (BCCC) began in 1983 with Michael Carnell and a handful of friends who enjoyed hanging out in his garage and tinkering with British cars. Thirty-nine years later, we have 192 members with cars ranging in age from a 1909 Rolls-Royce Silver Ghost to a 2020 Caterham.
Many of the member cars are two-seater convertibles of a variety of different models, including MG, Triumph, Morgan, Austin-Healey, Lotus, Sunbeam, and Jaguar. There is nothing like taking in the sites of Charleston in a vintage convertible, and the BCCC often does just that.
BCCC sponsors monthly group drives for our members to enjoy their classic cars, spend time with fellow British Car enthusiasts and, most importantly, introduce the Charleston community to these beautifully restored cars.
While visiting the many historic sites around town as a group, we are thrilled to be able to talk with everyone about our love of these LBCs. We have driven to the Sheldon Church site, Edisto Beach, Charleston Tea Garden, Hobcaw Barony, Cypress Gardens, McClellanville, Breach Inlet, Mepkin Abbey, Birds of Prey, the Hunley and Magnolia Cemetery, just to name a few. We've even taken our finicky cars on a multi-day trip to drive the famous 'Tail of the Dragon' on the North Carolina-Tennessee border. In addition, a few annual social events include our oyster roast (March), drive-in movie (July) and holiday dinner (December).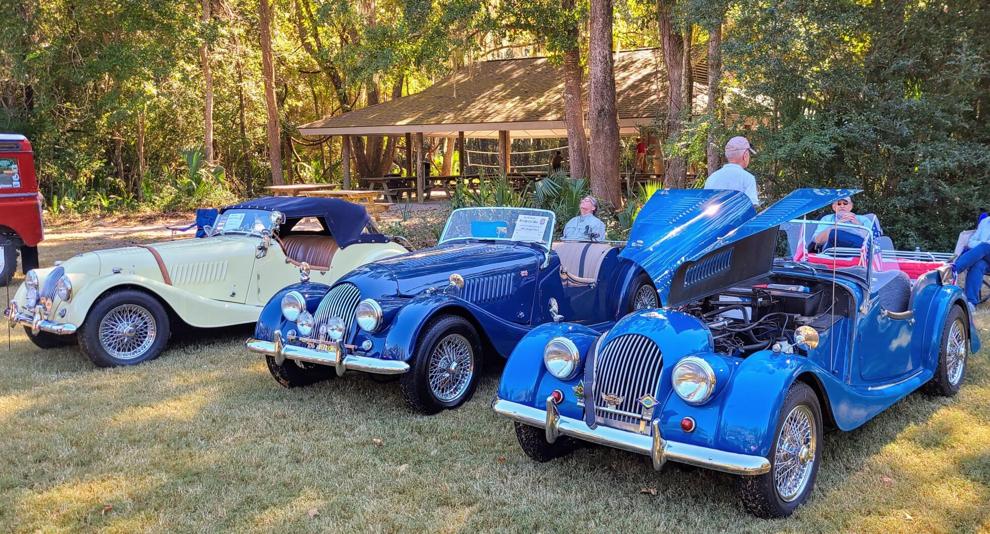 Speaking of finicky, no one will ever accuse an LBC of being a reliable, everyday driver. In fact, a common saying is "A British car doesn't leak oil, it's just marking its territory!" As a result, BCCC has a very active technical support group, complete with garage repair sessions. No matter what the model, these enthusiastic LBC owners combine their technical knowledge and tackle such problems as faulty brakes, slipping clutches, grinding transmissions, and faulty wiring or poor engine performance. Unbelievably, the definition of fun for these members is to rebuild an engine from start to finish.
Lest you think this is an all-male hobby, some of the most beautiful cars in the club are owned by women and include a Bentley, Morgan, MGA, MGBGT, MGB, TR4A, and Austin-Healey. These female car enthusiasts are often in attendance at our general tech sessions and have even made a video we affectionately call the 'All Girls Garage!' Check out some of the tech sessions on our website, britishcarclubcharleston.com.
The hallmark event of The British Car Club of Charleston is our Annual British Car Day. This year's event will take place on Saturday, October 29 and will be our 37th year. Following a day of historic drives and a traditional British tea and welcome reception at MacLeod Plantation on Friday, 150 Brit Beauties from all over the East Coast will gather at Palmetto Islands County Park on Saturday. The show at this beautiful venue is free, open to the public and is a wonderful way to see more than twenty-five classes of British Cars and their owners who love to talk about the history of their vehicles and their restorations.
The men and women of the BCCC take pride in their classic cars but also take pride in supporting the Charleston community. Historically, the club has donated funds and tools to the students in Garret Academy's auto body class, donated to the Marines Corps' Toys for-Tots gift drive as part of our holiday celebration, and, more recently, has made monetary and in-kind donations to Hallie Hill Animal Sanctuary in Hollywood.
The British Car Club of Charleston is diverse in its membership, but we are united through the love of these beautiful, classy British beauties.
Dave Rosato, who did a frame-off restoration of his 1958 MGA, is the current president of The British Car Club of Charleston and hosts most of the technical sessions in his home garage.