'Tis the season for holiday shopping, which for some might mean frantically ordering a last-minute present with overnight shipping on Amazon. Or, it could mean putting a little more time and effort into your gifts and simultaneously supporting the local boutiques and shops here in Charleston. 
If you're leaning toward the latter, then spend a little time this December perusing local stores for some unique gems that will show some extra thought and care. Several of these options are available online for those who like the convenience of a web browser, but crave the uniqueness of a local handcrafted item. Your gift recipient can thank us.
Disclaimer: These are just a few suggestions from shops throughout the Lowcountry. We're sure we missed several hidden treasures, but we hope these hit the spot. (The Post and Courier and Charleston Scene do not have financial ties to these products.) 
Here's our Charleston holiday gift guide. 
Restored wood cutting board from The Restored Board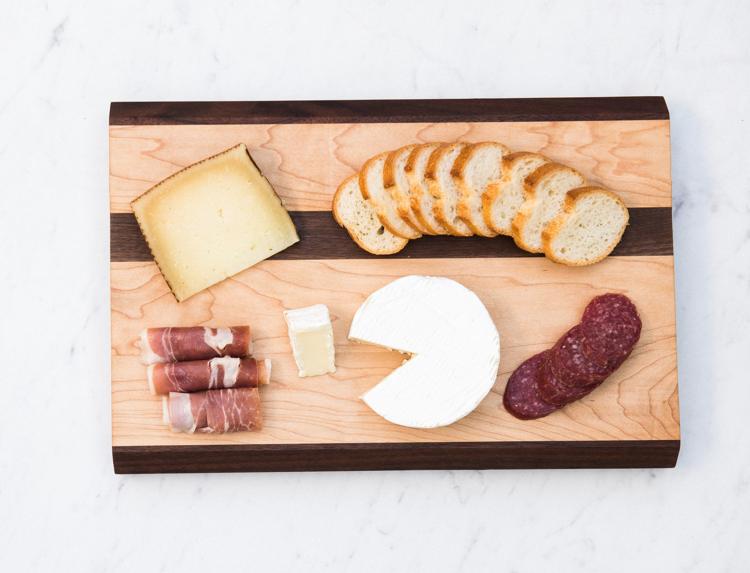 The chefs in your life will appreciate these one-of-a-kind restored wooden cutting boards, cutlery, butcher blocks and more from The Restored Board. Select from cherry, walnut, oak, mahogany maple and other woods, as well as designs ranging from the simple paddle board to a live edge charcuterie board or multi-tone butcher block. Online boards range from $20-$150. A knife set is available for just $15. 
Where to find: Available at pop-up markets (posted on Facebook page) and on website
Website: therestoredboard.com, facebook.com/TheRestoredBoard
Backpack, travel bag or briefcase from J. Stark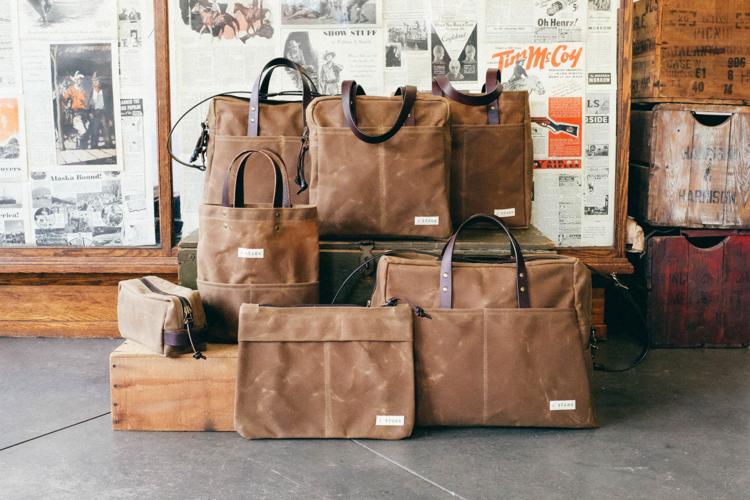 If you're looking for a nice, timeless gift for the travelers in your life, check out the durable leather luggage bags, briefcases, backpacks, totes and wallets at J. Stark. The shop also has men's clothing items and accessories, including beanies, sunglasses and cashmere socks. Depending on how large of a gift you're looking to buy, you can spend from $14.50 for a pair of socks to $350 for a large weekender bag. 
Where to find: Retail shop at 208 Coming St., downtown
Website: starkmade.com, facebook.com/starkmade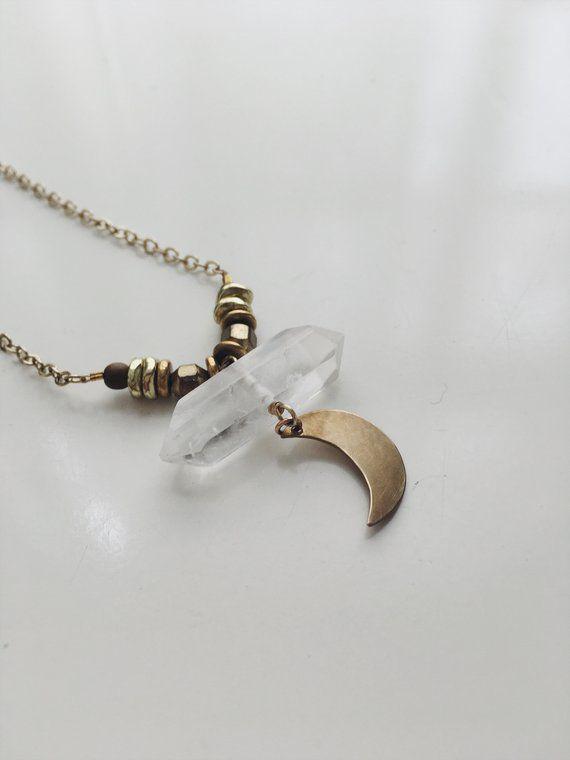 Moonchild jewelry from Madmademetals
Looking for the perfect hippie, crystal creation for your moonchild friend? Madmademetals has some great options, from hammered cuff bracelets for $20 to amethyst necklaces, jasper pendants, turquoise cuffs and moonstone rings ranging up to $160.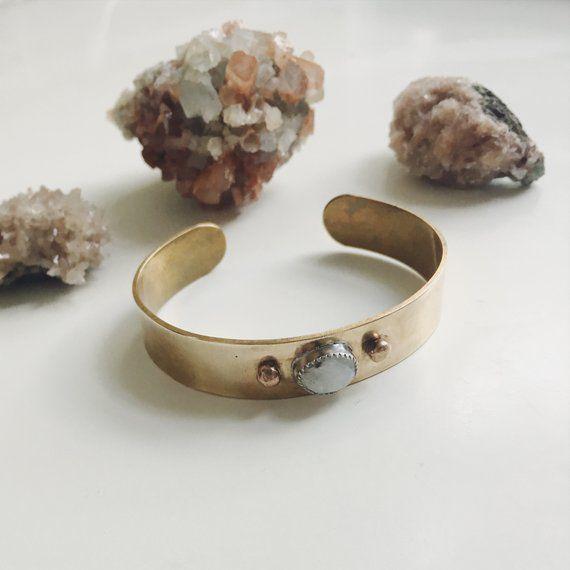 Where to find: Available at pop-up markets (posted on Facebook page) and on Etsy
Website: etsy.com/shop/MadMadeMetals, facebook.com/madmademetals
Paint sets from Artist & Craftsman Supply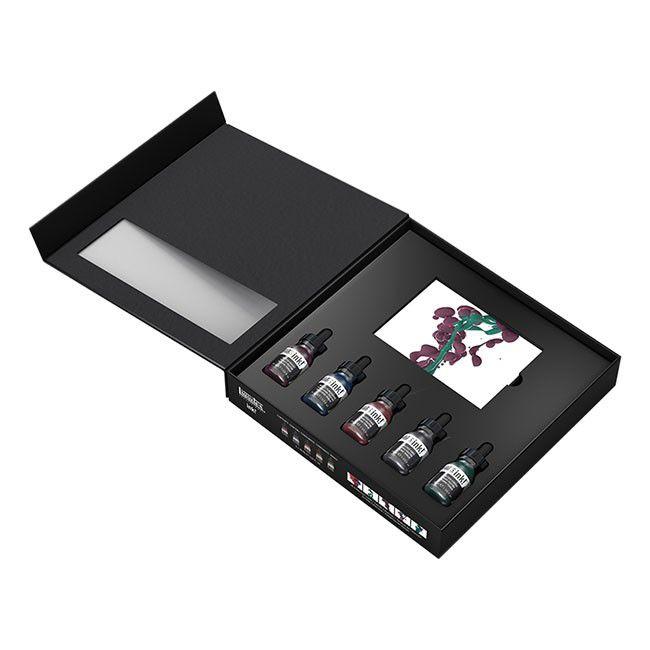 For the want-to-be artist, the budding artist or the professional artist in your life, the perfect local shop to find a treasured gift is Artist & Craftsman. Peruse a wide variety of paint sets, canvases, calligraphy pens and more to help unleash one's creativity. 
Where to find: Two downtown locations at 143 Calhoun St. and 981 King St. 
Website: artistcraftsman.com, facebook.com/ArtistCraftsmanSupply.Charleston
Wine-scented candle from Rewined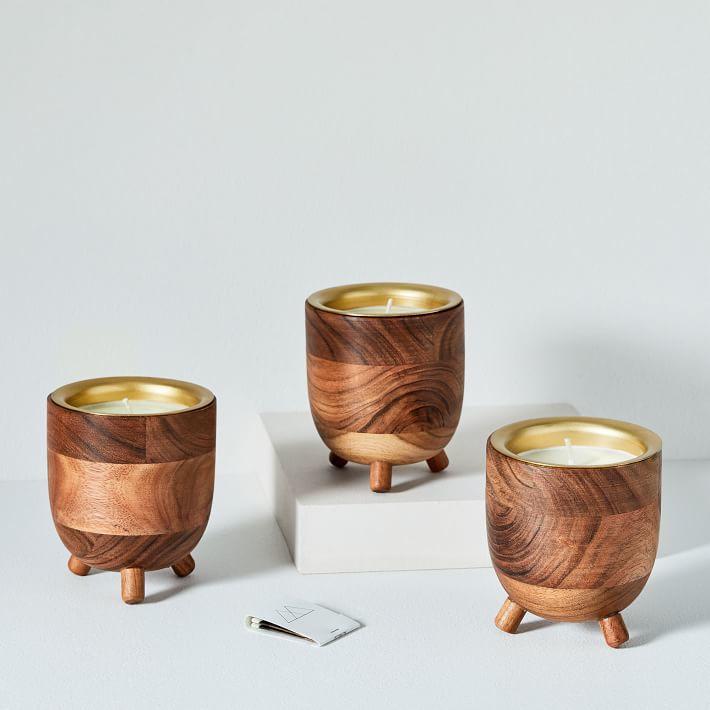 Trying to think up a unique present for the wine connoisseur in your life? Don't splurge on that rare top-shelf Grand Cru, but instead try gifting a Rewined candle. These Charleston-made signature and barrel-aged candles include wine and cider scents, such as Pinot Grigio nd Cabernet. 
Where to find: All local retailers are listed on the Rewined website
Website: shop-rewined.com, facebook.com/Rewined
Used, rare and local reads from Blue Bicycle Books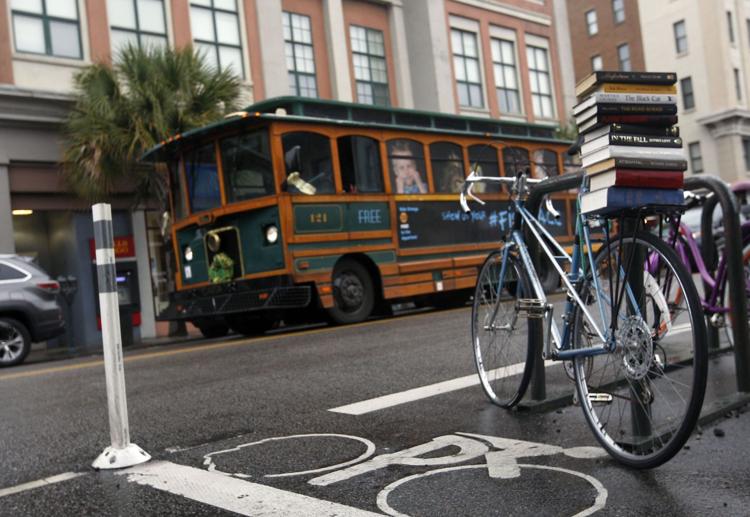 The reader you're shopping for will appreciate a unique copy of one of their favorite classic novels or being introduced to some local authors via the shelves of Blue Bicycle Books. There are also plenty of children's books and young adult fiction to sift through. The shop on Upper King Street has an iconic blue bicycle out front with a stack of the latest reads. 
Where to find: Bookstore at 420 King St., downtown
Website: bluebicyclebooks.com, facebook.com/bluebicyclebooks
Handmade quilt or colorful macrame from Rose & Twill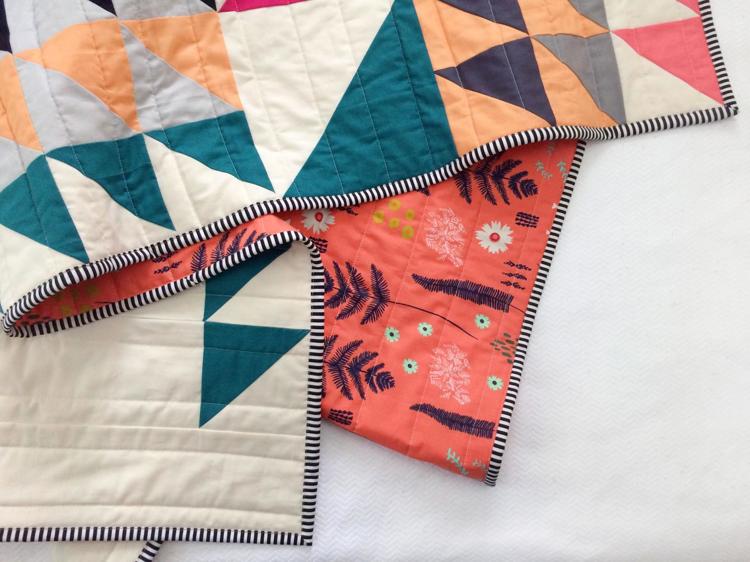 From $20 knitted wall hangings and hand-dyed pillows to a $250 quilt, Rose & Twill crafts colorful creations that will brighten someone's home. For your loved ones who are looking for some trendy home decor that they can't find at, say, Target, this is a fantastic alternative (and you're supporting a local artist).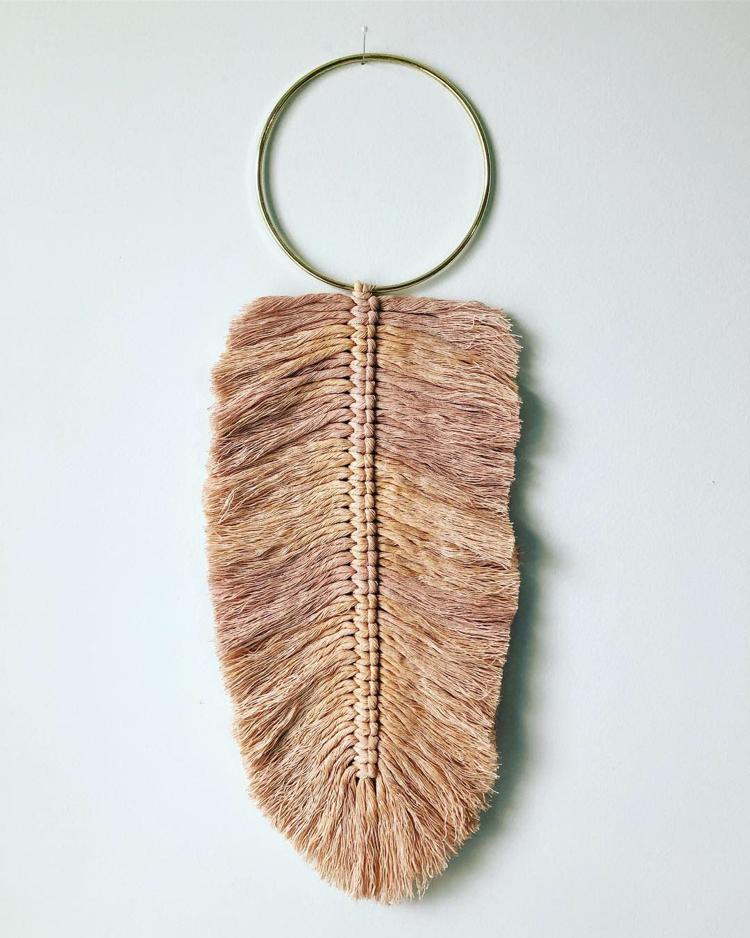 Where to find: Available at pop-up markets (posted on Facebook page) and on website
Website: roseandtwill.com, facebook.com/pg/roseandtwill
Body scrub or essential oils from Steel Birch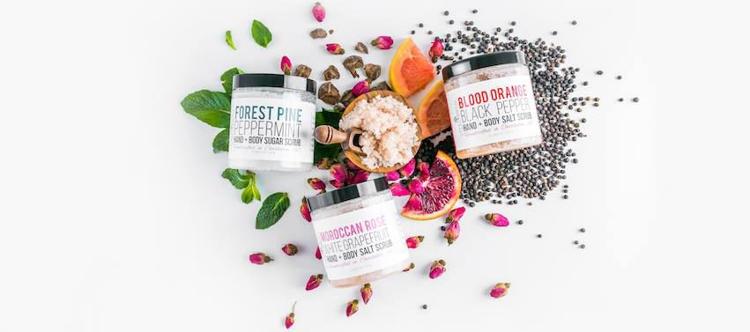 Steel Birch is a Charleston-based botanical skin care and wellness product retailer. Handcrafted, toxin-free items ideal for your relaxation-loving friends include a mint and matcha lip balm for $7, a sugared mint mocha espresso body scrub for $26, sea spray-infused aloe mist for $22, a wildflower frankincense bath soak for $22 and a holiday essential oil set for $50. While you're at it, you can pick one of their calming products to reward yourself for making it through the holiday shopping. 
Where to find: Lowcountry retailers include the Heart of Charleston Luxury Spa at 101 Queen St., The Restoration Hotel at 75 Wentworth St., Wildcraft at 38 Windermere Blvd., Fourteen & East at 936 Savannah Hwy., Karla Jean Studio at 1311 Ashley River Rd., Old Whaling Company at 1640 Ashley Hall Rd. and Charmed Beauty and Gifts at 2366 Ashley River Rd. 
Website: steelbirch.com, facebook.com/SteelBirch
Guitars and guitar lessons from Shem Creek Music
The musicians in your life will love a thoughtful gift from local music and instrument shop Shem Creek Music. You can find everything from vinyl and record players to walls of acoustic and electric guitars. Or buy the gift of guitar, bass or keyboard lessons with one of the talented local musicians.
Where to find: Retail shop at 423 W. Coleman Blvd., Mount Pleasant
Website: shemcreekmusic.net, facebook.com/ShemCreekMusic
Shrimp and grits from Gullah Gourmet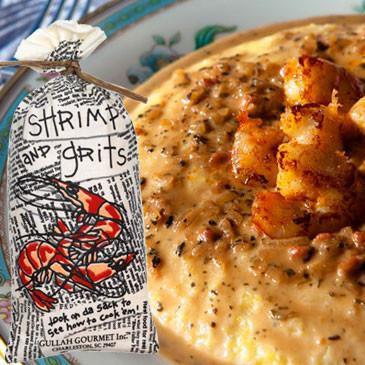 We had to throw one tried-and-true Charleston idea in here. Gullah Gourmet offers ingredient bags for classic Southern soul food, from shrimp and grits to she-crab soup to Geechie peach cobbla. In addition, sauces, jellies and desserts are available. The gourmet shop also offers cookbooks for friends and family looking to whip up even more recipes. 
Where to find: Retail shop at 95 Tall Oak Drive, West Ashley
Website: gullahgourmet.com
Bowties, camping gear and more from Henry & Eva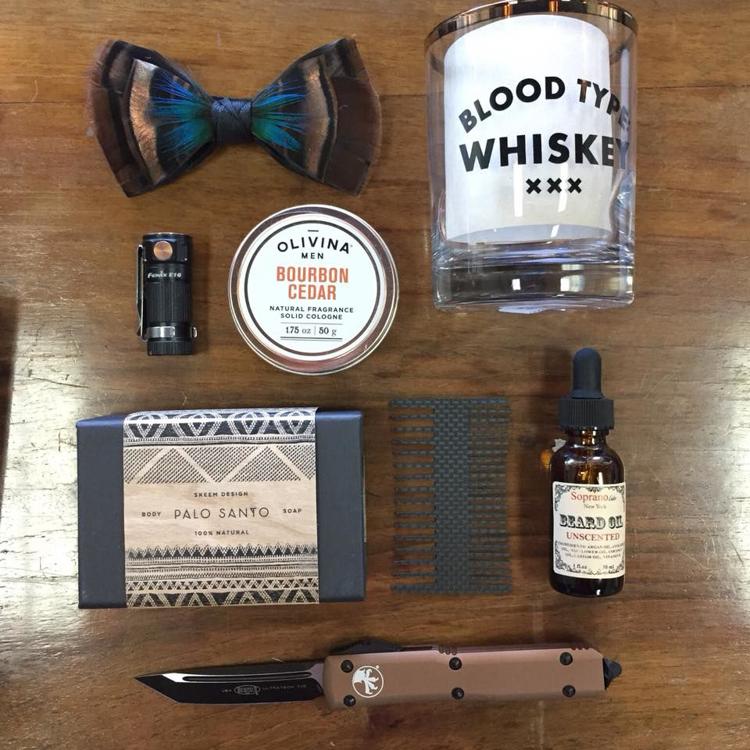 The adventurers in your life will love the thought put into their unique local outdoor presents from Henry & Eva. Shop the boutique for camping gear, handcrafted pocket and carving knives, travel bags, foraging tools, flashlights and other equipment. You'll also find whiskey flasks, wallets and custom playing cards. Feather bowties from Charleston's own Brackish Bowties are in stock, too. 
Where to find: Retail shop at 628 Coleman Blvd., Mount Pleasant
Website: henryandeva.com, facebook.com/HenryandEva
Printed notebooks from Candlefish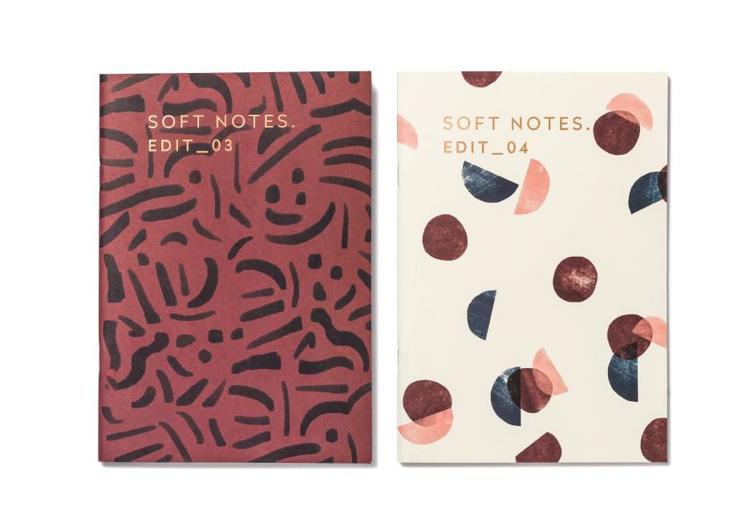 Your graphic design and writer friends might love Candlefish's notebooks and stationery. This multi-purpose shop also includes a variety of knickknacks, so it's a great place to browse for more than one friend or family member. You can also find cocktail bitters and jiggers, wall art and home furnishings, jewelry and accessories, bath and body products and more.
Where to find: Retail shop at 71 Wentworth St., downtown
Website: candlefish.com, facebook.com/shopcandlefish
10 other ideas for local gift shops to peruse
Have you given a previous hit gift from a local shop? Tell us about it by emailing koyer@postandcourier.com.