Adam Devine, an actor and comedian best known for his roles in Comedy Central TV show "Workaholics" and a capella movie series "Pitch Perfect," made a visit to Charleston last month to surprise local fan Tyler Tills for his 30th birthday.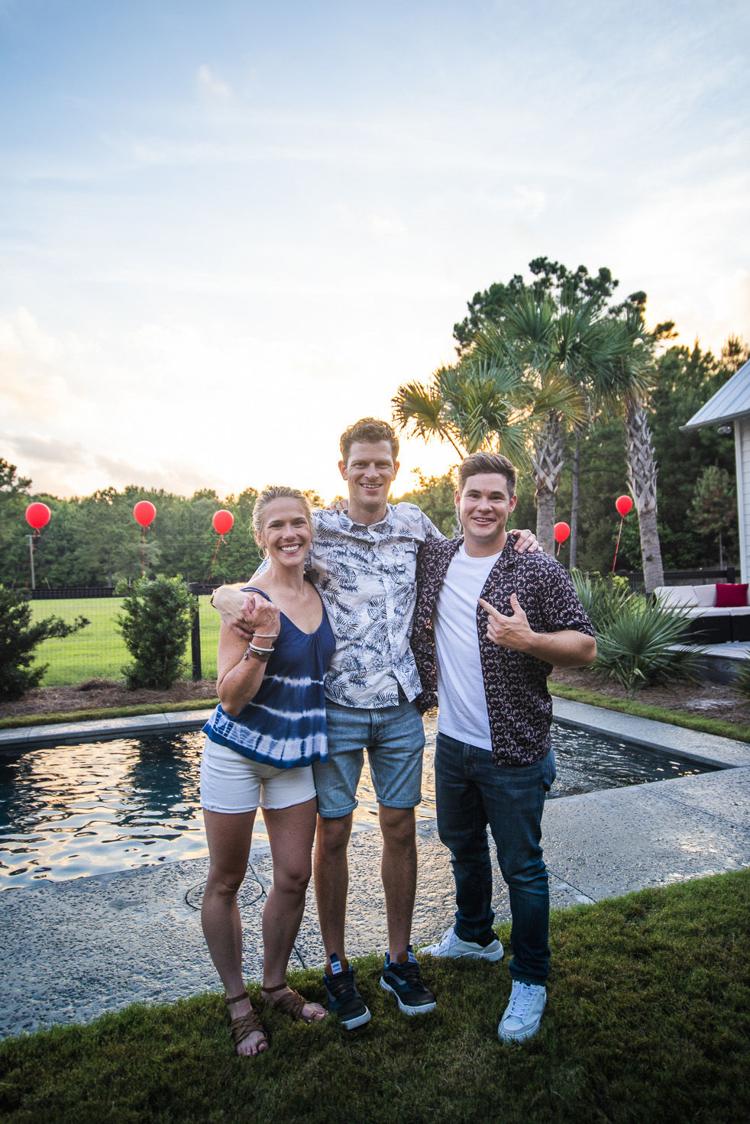 Devine teamed up with popular rum brand Captain Morgan for a fun birthday surprise party that included Tills and his friends, along with some random people that Devine went door-to-door assembling on the way. 
"Let's get weird," Devine chants at one point to rile up the partiers with red solo cups in hand. 
Devine shared the video on his Instagram on Wednesday, a day before National Rum Day, as he documented his journey as the "Chief Party Officer" for the big surprise. 
You can watch that video below. 
In addition to drinking some rum, the partygoers got treated to some good tunes, pool floats and some more Captain Morgan swag. Devine even sprawled out on a giant float and took a photo with the whole crew in true celebratory fashion. 
Devine had another show on Comedy Central called "Adam Devine's House Party," which is what it looks like he brought to Charleston.