Woody Harrelson is among celebrities currently filming a movie in Charleston, and he has been popping up at a variety of downtown entertainment venues. 
First, he visited The Alley to go bowling Oct. 13-14, where he was captured on camera with staff members. 
"Woody came in with friends late Thursday and Friday evenings last weekend," wrote Boomer Oyler, who handles marketing for The Alley. "He was super nice, crushed it on the bowling lanes and as you can tell was happy to snap some pics with the staff."
Referencing Harrelson's appearance in 1996 bowling comedy "Kingpin," Oyler added in his emailed remarks, "Is a Roy Munson versus Ernie McCracken rematch in the works? One can only hope!"
Then, he and Darius Rucker were both spotted at the Bangkok Lounge. 
"Never know who is gonna show up at the Bangkok Lounge!" the King Street tiki-themed karaoke bar posted on social media with a picture of the two stars.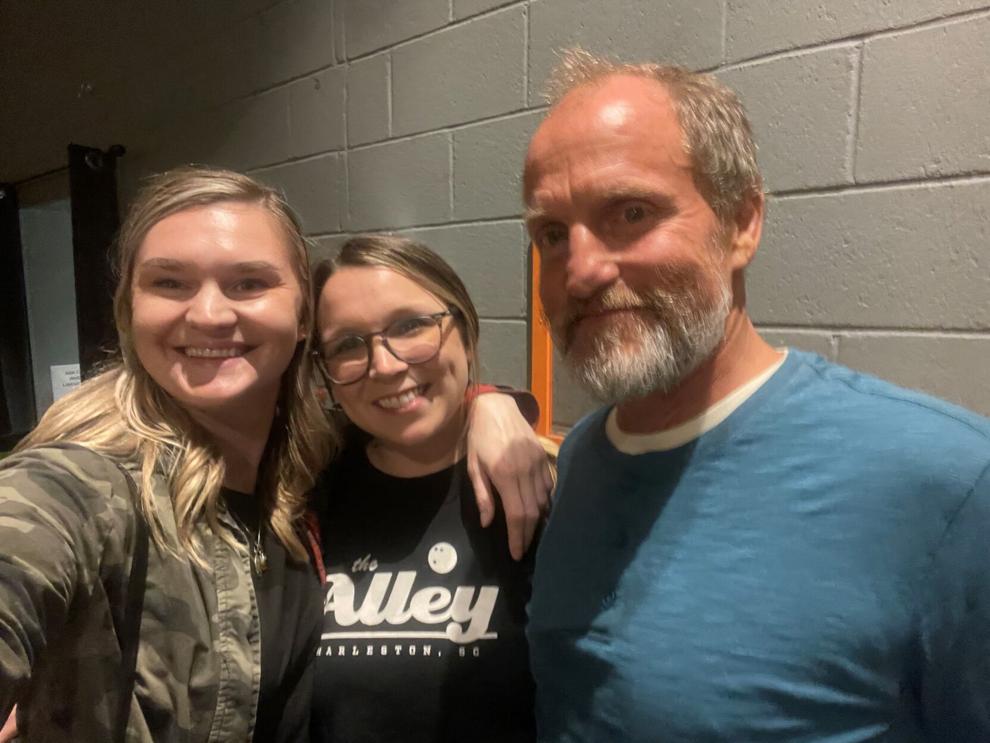 According to bartender and karaoke host Hagan Ragland, neither Harrelson nor Rucker sang but arrived at last call. Ragland said Rucker quietly bought several people drinks at the bar, but the duo mostly kept to themselves. 
Harrelson is in Charleston filming "Suncoast," an upcoming movie that will star him alongside Laura Linney and Nico Parker. 
The movie is filming in the Lowcountry through Nov. 1, according to the South Carolina Film Commission. Crews have recently been seen in Moncks Corner and Isle of Palms. 
Calls for extras have been posted by Tona B. Dahlquist Casting, the company that also recruits for "The Righteous Gemstones." 
Where will Harrelson pop up next? If you see him or Laura Linney around town, let me know at koyer@postandcourier.com.