Enjoy a range of events in Charleston this weekend, from food festivals to movies in the park to local comedy and concerts. 
Charleston Greek Festival
According to Gus "Put some Windex on it" Portokalos in the film "My Big Fat Greek Wedding" (2002), there are two kinds of people in this world: Greeks and everyone else who wishes they were Greek. Great news to that point: It's Mother's Day weekend, which also means it's time for the annual Charleston Greek Festival at the Greek Orthodox Church of the Holy Trinity downtown.
If you're going for the food, you won't be disappointed — all the good stuff spelled with all the vowels and all the consonants is on the menu: moussaka, spanakopita, dolmades, keftedes, gyros, baklava, loukoumades and the list goes on. And yes, there will be Greek salad, as well as wine tastings and authentic Greek beers (Mythos, Zeos Black & Fix).
Live music and dancing are another big part of the weekend, featuring participants in the church's Hellenic dance programs, Kyklonakia, Pegasus, Icarus and Asteraki, as well as the choir during daily church tours. Vendors will be on site and there will be additional activities and games for the youngsters.
Important notes: Active military members get in free all three days and moms have free admission on Mother's Day (yes, that's THIS Sunday). There will be free parking and shuttle service from the Harborview Office Tower, 19 Hagood Ave., downtown Charleston, running every 10 minutes to and fro.
WHEN: 5-10 p.m. May 10; 11 a.m.-10 p.m. May 11; noon-6 p.m. May 12
WHERE: Greek Orthodox Church of the Holy Trinity, 30 Race St., downtown Charleston
PRICE: $5 adult; $3 senior/student; free for children and active military (and moms on Sunday)
MORE INFO: 843-577-2063, charlestongreekfestival.com
Movies in the Park
It's gettin' to be that time of year, before things get unbearably hot, when the family can head to one of the local parks for a free movie night. This weekend, y'all have a couple of choices.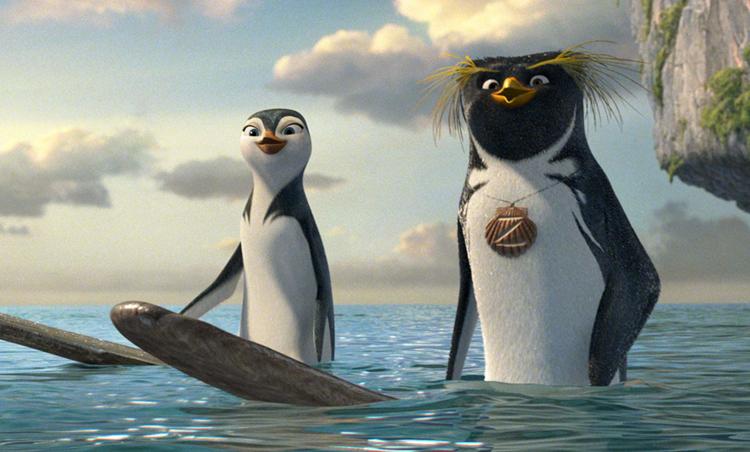 Hang loose with the Charleston Parks Conservancy as it hosts a screening of "Surf's Up" (PG) at Magnolia Community Park and Garden in West Ashley on Friday. The film is Sony Picture's 2007 animated mockumentary about the "high-octane world of competitive penguin surfing" and its annual championship, featuring the voices of Shia LaBeouf, Jeff Bridges, Zooey Deschanel and Jon Heder. There will be complimentary popcorn, food trucks from Braised in the South, The Golden Pineapple and Ice Cream Team Truck, and some surf-themed activities for the little grommets. Guests are encouraged to bring blankets and chairs for comfort, and leashed pets are allowed. This event is free but registration is requested. 7-10 p.m. May 10; 720 Magnolia Road/0 Sycamore Ave., Charleston; 843-724-5003, bit.ly/surfsupmovie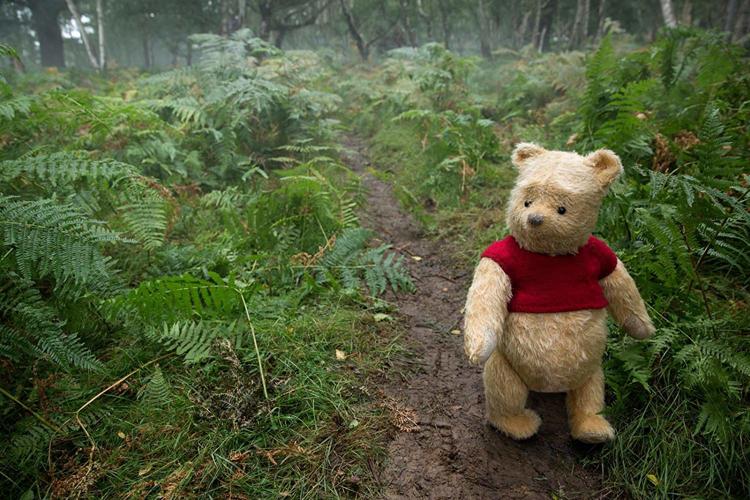 If you, or your kids, grew up, or are growing up, with the special and heartwarming tales of the Hundred Acre Wood, then you might want to get to Gahagan Park on Friday for a screening of "Disney's Christopher Robin" (PG) from Summerville Parks and Recreation. The 2018 live-action/CGI film stars Ewan McGregor as the grown-up Christopher Robin, who encounters Winnie the Pooh and has his imagination and joy awakened by his honey-loving childhood friend. The Damian's Wood Fired Pizza food truck will be on site, as well as snack vendors with Charlestowne Kettle Corn and Kona Ice. Guests are encouraged to bring blankets and chairs for comfort, but no pets allowed. 8-11 p.m. May 10 (movie will begin at dark); 515 W. Boundary St., Summerville; 843-851-5211, bit.ly/2LngTp9
Crawfish Boil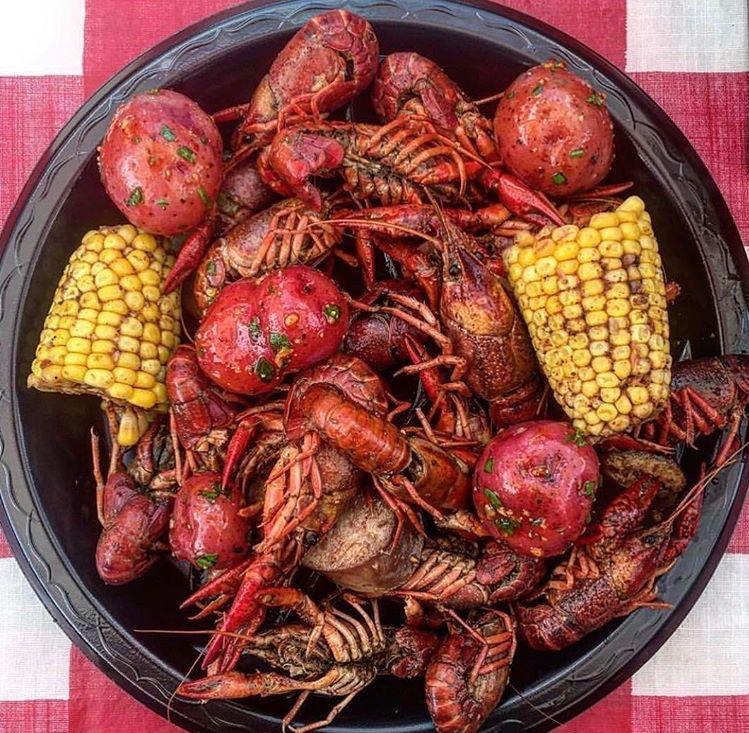 Whether you call them crawfish, crayfish, crawdads, mudbugs, yabbies, crawfathers, ditchbugs, mud critters or crawpappies, if you love them, then grab your bib and head to Home Team BBQ's downtown venue on Saturday for the annual Crawfish Boil. Home Team wants you to "prepare to get messy" with a day full of the Louisiana specialty. Local modern blues/rock band Jump Castle Riot will provide the afternoon entertainment.
WHEN: 1:30-6:30 p.m. May 11 (music 3-6 p.m.)
WHERE: Home Team BBQ, 126 Williman St., downtown Charleston
PRICE: Free admission; $14 per plate
MORE INFO: 843-225-7427, hometeambbq.com/happenings
Comedy Roundup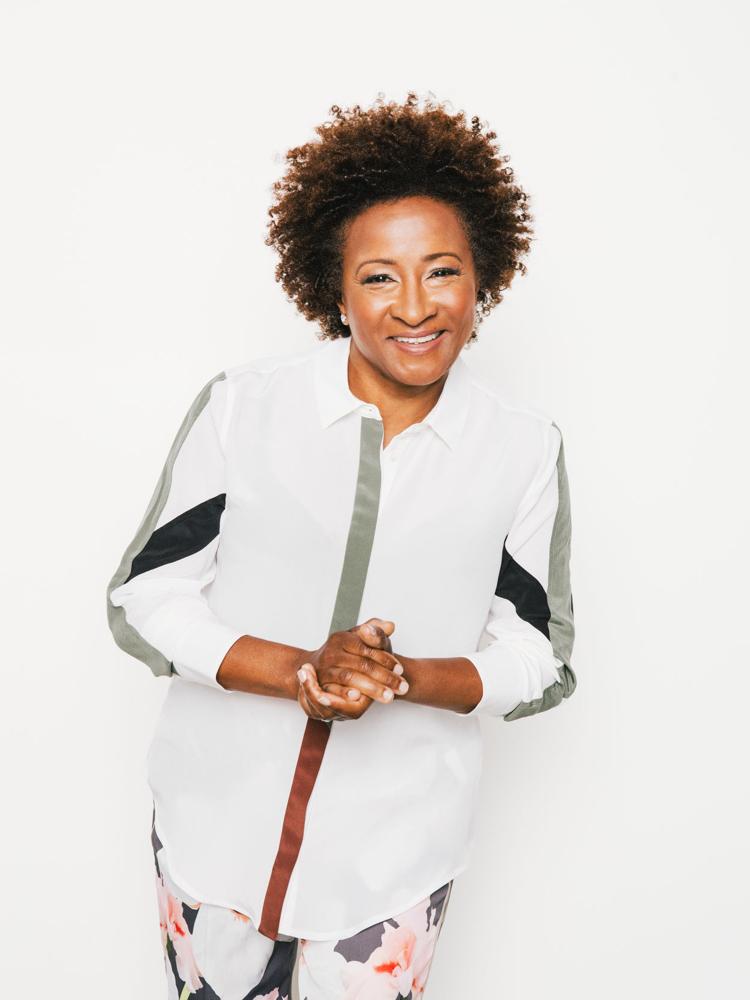 From some famous folks to some local favorites, it's shaping up to be a funny week in Charleston — check it out:
More than a stand-up comic, Wanda Sykes also checks the boxes of writer, actress, author, producer and Emmy award winner. She recently wrapped her fifth stand-up special for Netflix, set to stream later this month, and will take the stage at the North Charleston Performing Arts Center on Friday. 8 p.m. May 10; $38-$78+ tickets; 5001 Coliseum Drive, North Charleston; 843-529-5000, northcharlestoncoliseumpac.com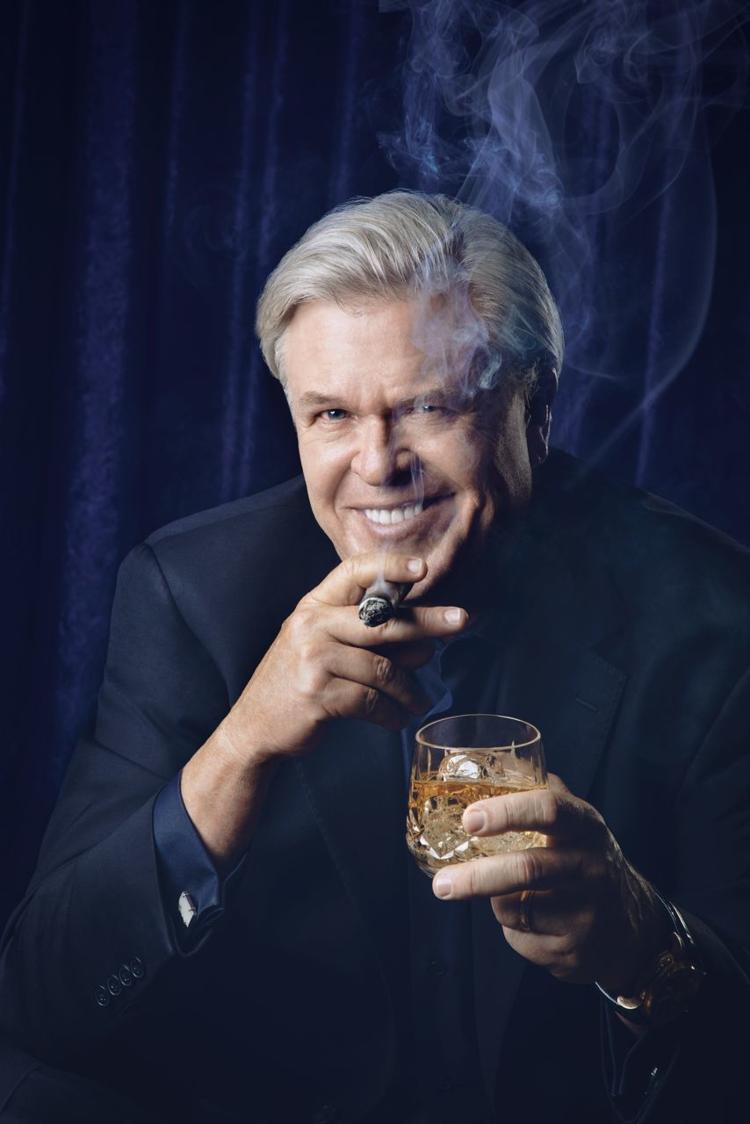 Hide your scotch, y'all. Ron "Tater Salad" White, of "Blue Collar Comedy" fame, will perform at the North Charleston Performing Arts Center on Saturday. He's been nominated for three Grammy awards, has two of the top-rated specials in the history of Comedy Central, has authored a book on the New York Times bestseller list and can currently be seen on the Showtime series "Roadies," from Cameron Crowe and JJ Abrams. 8 p.m. May 11; $49 tickets; 5001 Coliseum Drive, North Charleston; 843-529-5000, northcharlestoncoliseumpac.com
Mystery Meat can be anything, but in this case, it's the comedy duo of rapper BLKPAPA (Jordan Scott Edwards) and DJ White Smoke (Joshua Christian). They are teaming up with Theatre 99 on Saturday for "Late Night Snacks," a new sketch comedy variety show series featuring invited improvisers, stand-up comedians, musicians, actors and writers, all with original material. Saturday's lineup will feature Andy Livengood, who will preview his Piccolo Spoleto entry, "Butcher Stories," and sketch comedy from Ratio Girls (Meredith Kidd and Lily Stanton). 10 p.m. May 11; $8 tickets; 280 Meeting St., downtown Charleston; 843-853-6687, theatre99.com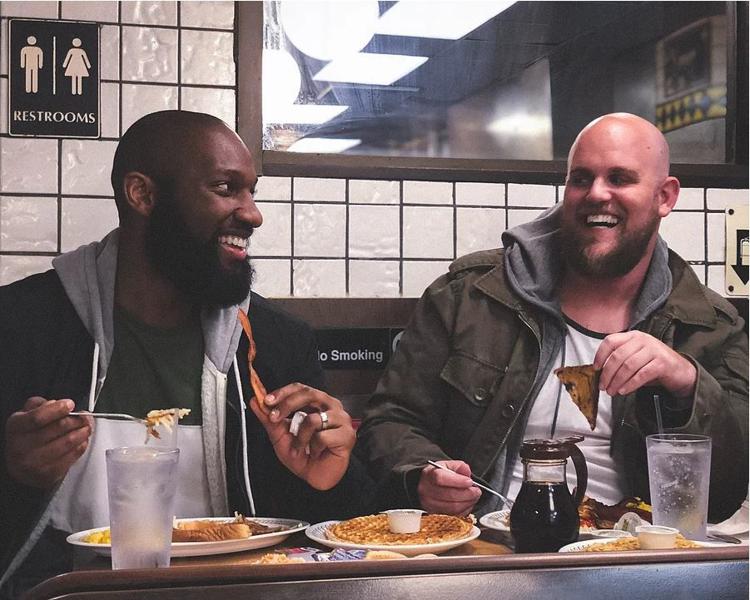 Creekside Comedy Night delivers the goods and this time it will feature Matt Fulchiron with Bill Davis (local), Dennis Bellamy (Myrtle Beach) and Vince Fabra (local), presented by Keith "Big Daddy" Dee (local) at Creekside Kitchen & Brewhouse in West Ashley on Saturday. Fulchiron, aka "The Full Charge," was the opener for Daniel Tosh's "Great Nor'Easter Tour" and has appeared on "Tosh.0," as well as "Live at Gotham," "Last Comic Standing" and the podcast, "The Joe Rogan Experience." 9 p.m. May 11; $10 tickets; 2600 Savannah Highway, Charleston; 843-556-2595, bit.ly/2JeuEnu
Looks like The Gingerbeard (Josh Bates) has put together a real hoot-and-a-half stand-up show at Wine & Tapas in Summerville on Saturday, featuring (mostly) local comedians Hagan Ragland, Tanner Riley, Jon-Antoine, Wayne Cousins, Jason Groce, Joseph Coker, Dan Sweeny and Sarah Napier. Important note: this event is free! 9-11 p.m. May 11; 103 S. Main St., Unit A, Summerville; 843-771-1131, bit.ly/2UZBGid
Quick mention: The Black Fedora Comedy Mystery Theatre (charlestonmysteries.com) and The Dinner Detective Murder Mystery Dinner Show (thedinnerdetective.com) are always a fun choice and have shows on a very regular basis, including this weekend.
Old-school Rockers
Here's a little something for the party-people ... I don't care how old (or young) you are.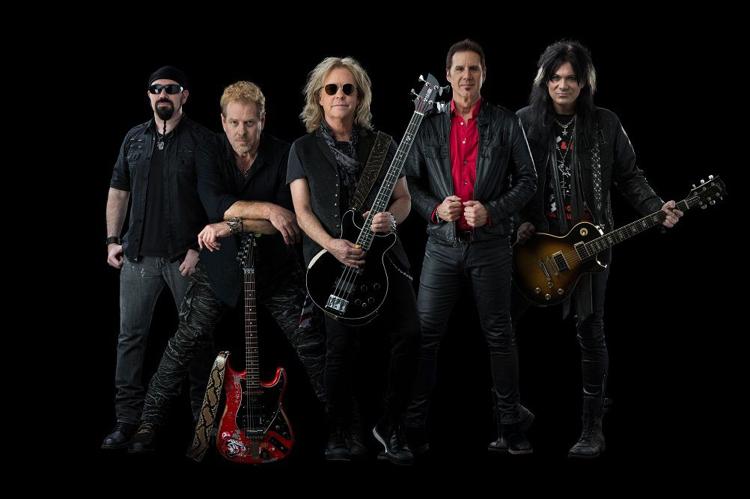 Don't tell me you love me, just tell me you can still rock in America. Yes! Night Ranger is coming to the Charleston Music Hall on Thursday. These dudes have sold more than 17 million albums worldwide and they are bringing some epic arena rock to downtown Charleston. So how do I drop mentions for "Sister Christian" and "The Secret of My Success" without getting too cheesy? Just like that, I guess. 8 p.m. May 9; $49.50-$75 tickets; 37 John St., downtown Charleston; 843-852-2252, charlestonmusichall.com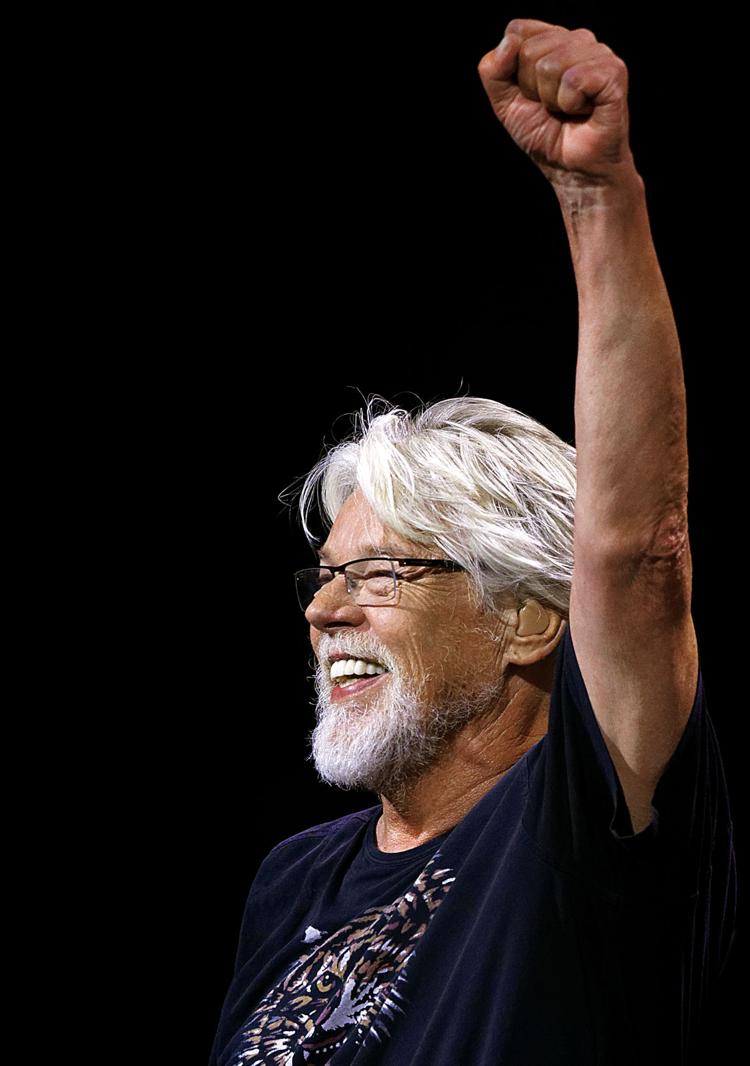 Detroit legend Bob Seger has been rocking our faces for five decades. Note: "Turn the Page" started with him, not Metallica. He gave us "Night Moves" and Tom Cruise did his whole "Old Time Rock 'n' Roll" thing. Bob Seger & The Silver Bullet Band likely can't be anything short of amazing, "marrying blues, country and heartland soul" on Friday at the North Charleston Coliseum. 8 p.m. May 10; $76-$125+ tickets; 5001 Coliseum Drive, North Charleston; 843-529-5000, northcharlestoncoliseumpac.com