Though Charleston isn't exactly an East Coast Hollywood — that's New York City, y'all — the Holy City has a little special sparkle of its own, drawing celebrities with its unique Lowcountry charm. 
Some famous actors, from Ryan Gosling to Jamie Lee Curtis, have come to town to film a movie or TV show. "The Notebook" and "Army Wives" paved the way for more recent hits and blockbusters, including Stephen King's "Mr. Mercedes" and "Halloween." 
Other stars and starlets are just here on vacation. A handful arrive to get married, such as Blake Lively and Ryan Reynolds at Boone Hall Plantation. Some are here to soak up the beach weather or sample the world-renowned restaurant scene.
"You just never know who you're going to bump into," says Ryan Augustyn, general manager at Callie's Hot Little Biscuit. "Literally, I bumped into Martha Stewart as she was heading to the bathroom. You kind of just think to yourself, 'Oh my gosh, was that who I thought it was?'" 
Augustyn was lucky enough to snag a picture with actor Jason Segel on a separate encounter, a photo posted on the internet and spread far and wide.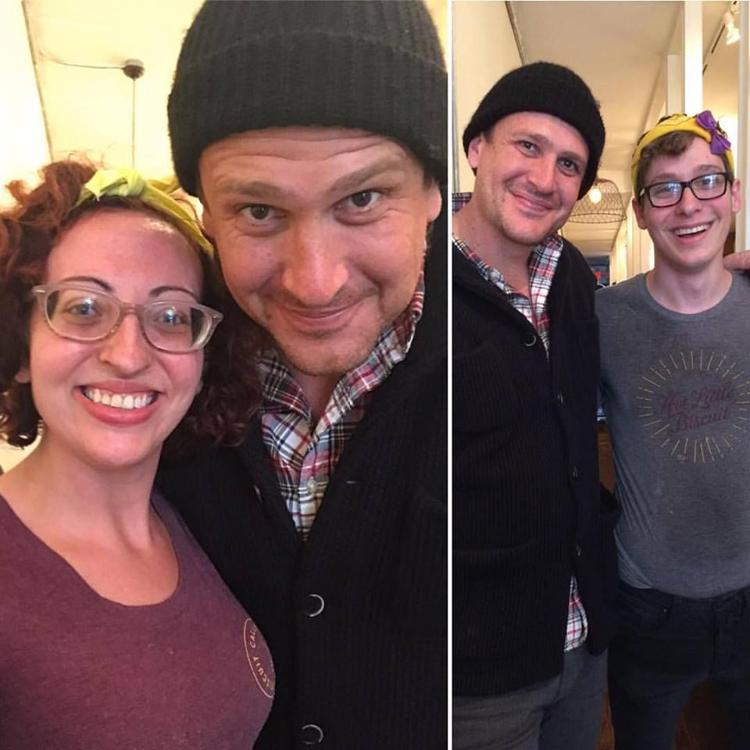 One local always looking for posts on social media about celebrity encounters is Christian Senger, the blogger behind Holy City Sinner. He has an entire archive on his website dedicated to Charleston celebrity sightings. 
The very first entry dates to October 2011, when Will and Jada Smith reportedly were visiting town. Senger got to meet Will Smith three years later at the bar at Husk. He spotted Smith leaving the restaurant and snapped a couple photos of him taking over a bike taxi in quite a humorous fashion outside.
"People here get excited seeing a celebrity go somewhere that they've been before," says Senger. "Seeing pictures of them in spots around town they're familiar with allows people to relate to those celebrities a little more and makes them more human. And it adds a coolness factor to your city."
During his outings around town, Senger also has run across Bill Murray and Danny McBride, both of whom have homes here.
"Both times were at events, so it wasn't a meet-and-greet type situation," says Senger. "They were just enjoying their time, so I didn't want to interfere."
That gets into celebrity etiquette. What are the proper ways to act when you spot a celebrity in Charleston? Senger and Augustyn both share some tips. 
With that in mind, here are the places where celebrities have been seen in Charleston and where you might just spot some in the future. 
1. Callie's Hot Little Biscuit
When Martha Stewart popped into this tiny bakery on King Street, the staff treated her to a pair of cinnamon biscuits. But Stewart isn't the only celebrity patron to visit Hot Little Biscuit. 
Actress Michelle Dockery of "Downton Abbey" fame and musician Darius Rucker, country singer and former frontman of the band Hootie & the Blowfish, also have been seen at Callie's.
2. Shem Creek Music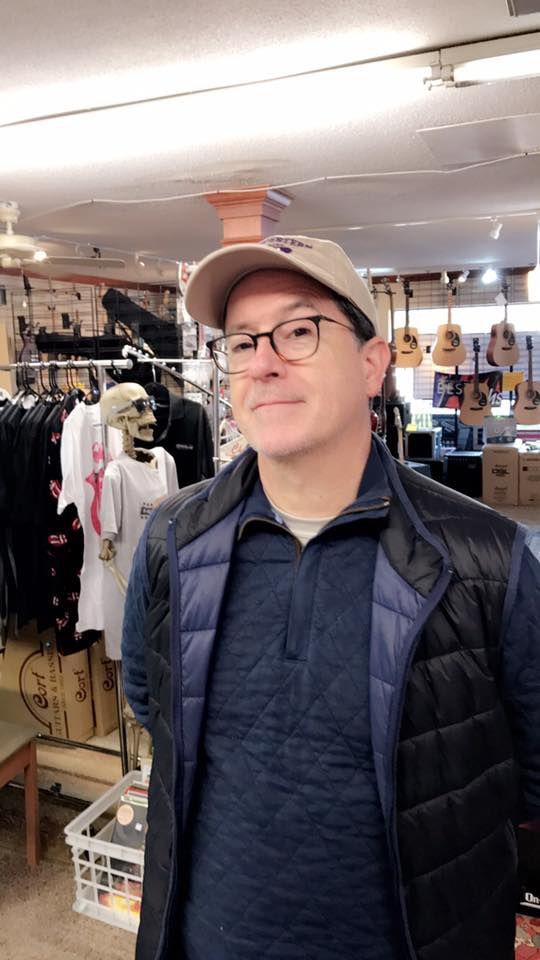 One type of celebrity we get here in Charleston is the local celebrity. Comedian Stephen Colbert, who grew up in Charleston, stopped into Mount Pleasant music store Shem Creek Music twice around the holidays. We also know Colbert loves Waffle House (more than you). 
Another local celebrity, Danny McBride, has been seen at Shem Creek Music. 
3. Rutledge Cab Company
Bill Murray deserves a category all his own. The Wes Anderson frontman frequents a variety of places around town, but one place, in particular, where Murray is frequently spotted is at the Rutledge Cab Company when the restaurant hosts its $5 Monday burger night. That's because Murray helped open it five years ago.
You're equally likely to spot Murray at a RiverDogs baseball game, since he's also a co-owner of the minor league team. 
4. The Dewberry/Kudu Coffee & Craft Beer
While filming @halloweenmovie in Charleston I looked for a hotel that was dog friendly & that was near a park. The only one is @Dewberry_SC It is warm & welcoming, the staff is friendly & helpful & all seem to love their jobs. It is old school elegance meets new school cool! pic.twitter.com/1IvnVMELlX

— Jamie Lee Curtis (@jamieleecurtis) February 16, 2018
While there are some other dog-friendly hotels near parks in downtown Charleston, Jamie Lee Curtis revealed on Twitter that she stayed at The Dewberry on Meeting Street during her time filming "Halloween" in Charleston and enjoyed her time there. She was spotted near the hotel walking her dog frequently and at Kudu Coffee and Craft Beer on Vanderhorst Street. 
Other locations she was seen numerous times include Juliet, a pizza restaurant off King Street, and Whole Foods and Target in Mount Pleasant. 
5. Butcher & Bee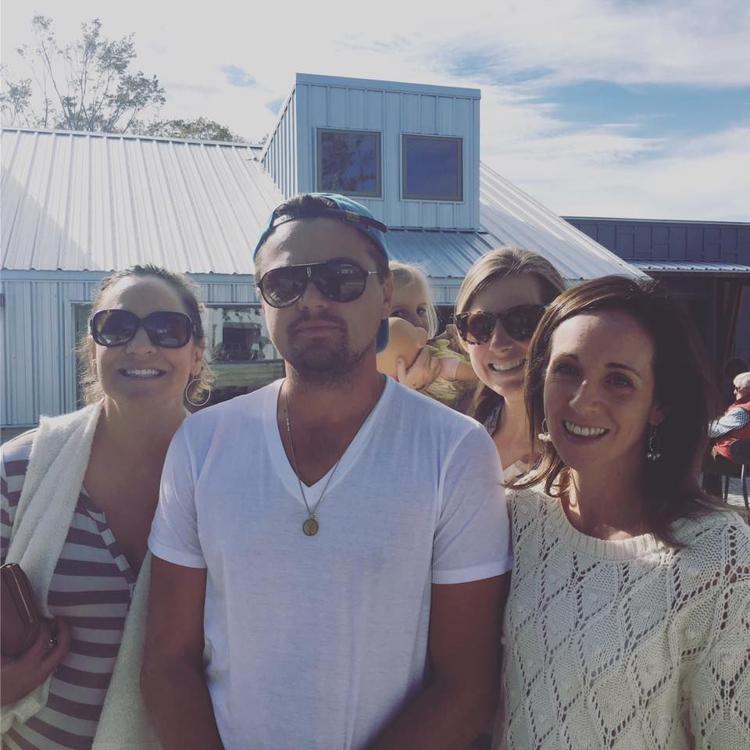 Leonardo Di Caprio joins the long list of celebrities who enjoy the Charleston restaurant scene. The heartthrob was spotted at Butcher & Bee on Morrison Drive in November 2016 enjoying some lunch on the patio. He even autographed one of the restaurant's signature books in which they present customers' checks. (I've seen it!) 
Actress Busy Philipps also has been spotted at this location. 
6. The Alley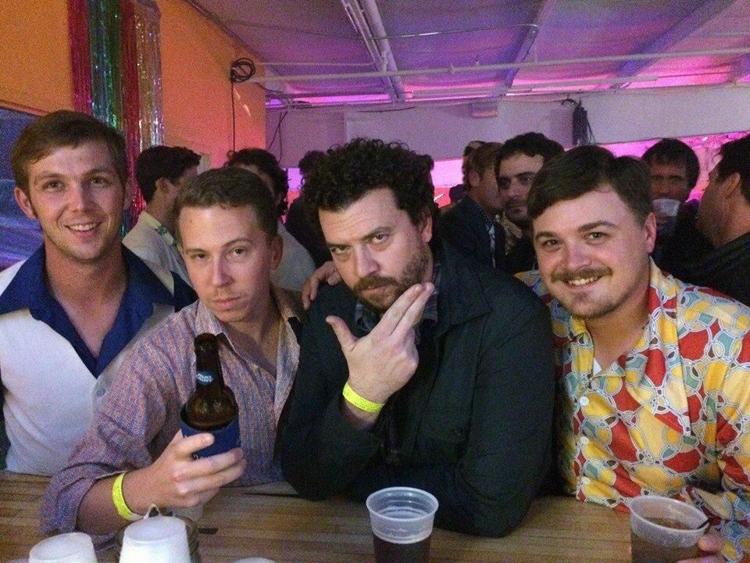 Danny McBride, as well as band members from The Lumineers and Atlanta Falcons football player Roddy White, have been spotted at The Alley, the bowling alley and arcade game destination on Columbus Street. 
7. Bulldog Tours
"American Beauty" actress Mena Suvari took a ghost tour at Bulldog Tours a couple of years ago while she was in town filming a series pilot for "South of Hell." The TV series, set in Charleston, was filmed at downtown locations including the Battery and Montagu and Chalmers streets, along with a variety of other sites. 
8. Fleet Landing
Good lunch w/ @AROD in Charleston. Excited to get on the field today! pic.twitter.com/96I3YJm1zB

— Eduardo Nunez (@EduardoNunez15) July 2, 2013
Alex Rodriguez of Yankees baseball fame ate at Fleet Landing in July 2013 before he played a game with the RiverDogs.
9. Poogan's Porch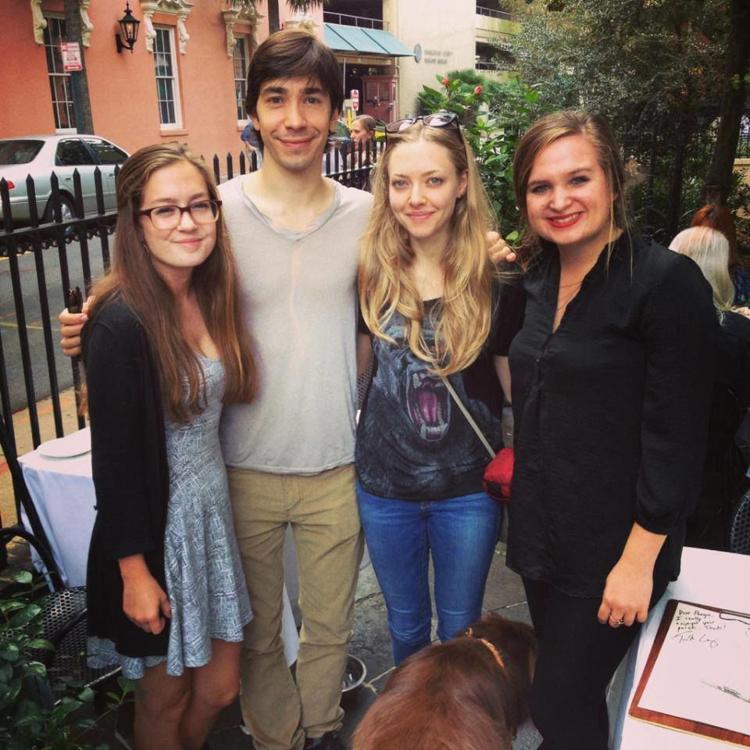 Famous singer Bette Midler, men's fashion designer Calvin Klein, former NBC's "Today" co-host Bryant Gumbel, "Dodgeball" actor Justin Long, "Mamma Mia" actress Amanda Seyfried and Weezer drummer Patrick Wilson have been caught dining at the supposedly haunted Poogan's Porch. Ghosts plus celebrities? That's a double draw.
10. Patriots Point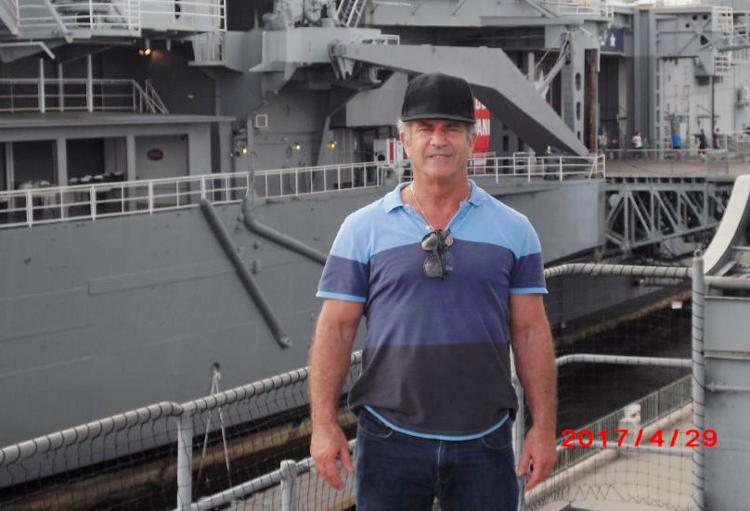 Mel Gibson isn't a stranger to the Holy City, either. The actor and filmmaker visited Patriots Point during a visit in May 2017, during which he toured the USS Laffey with Rosalind Ross, who is in the process of writing and releasing a screenplay about the the ship's experience in World War II. According to The Hollywood Reporter, Gibson will direct the film. 
11. The Darling
Actress Jessica Alba, Tiffani Amber Thiessen of "Saved By The Bell" and rock band Jimmy Eat World have dined at The Darling, an oyster bar off King Street, according to a server.
12. 5Church
Thanks for having dinner with us Sebastian Stan #Avengers #WinterSoldier #CaptainAmerica #Charleston #chseats #holycityeats https://t.co/N9QYpNwJ5G

— 5Church Charleston (@5ChurchCHS) June 11, 2018
Sebastian Stan of "The Avengers" dined at 5Church. 
13. Urban Outfitters
Pop singer Aaron Carter was spotted shopping at the Urban Outfitters on King Street. This was before a concert at the Music Farm was canceled in September 2017 when he checked into rehab. 
14. Ben and Jerry's/Peninsula Grill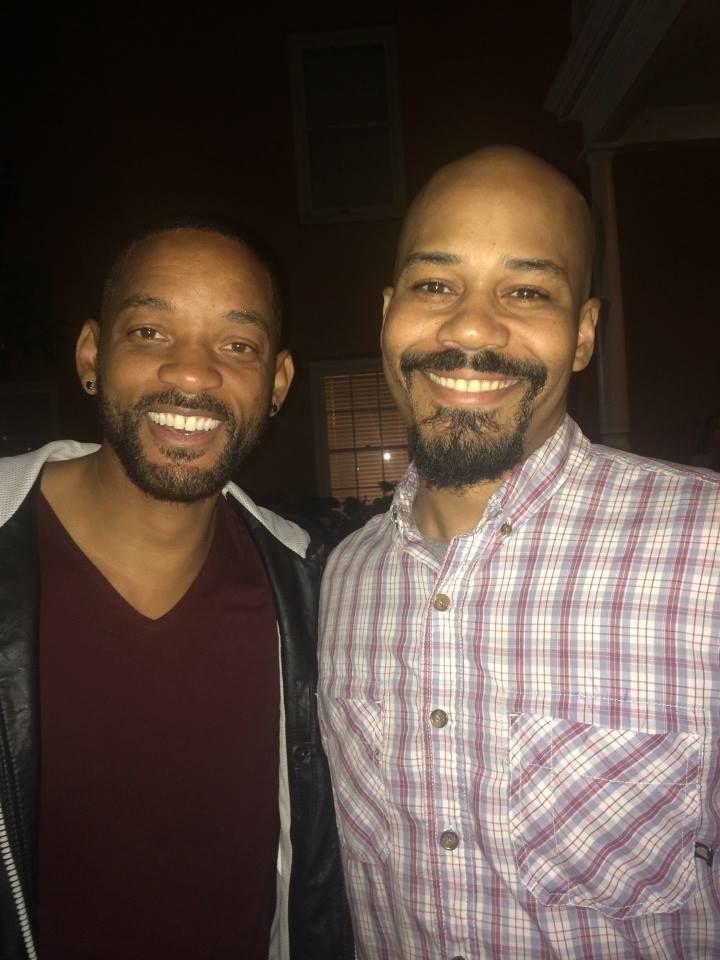 Blake Lively and Ryan Reynolds reportedly wandered Market Street, stopping in for ice cream at Ben and Jerry's and dining at Peninsula Grill in February 2012. During a visit to the restaurant earlier this month, celebrity chef Bobby Flay posted a photo of Peninsula Grill's famous coconut cake.  
15. O-Ku/Carmella's Cafe/The Royal American/Bowens Island Restaurant
Norman Reedus and Dave Chapelle were spotted, like Jamie Lee Curtis, outside the Dewberry hotel while they were in town in February 2017. They ate at O-Ku and got dessert at Carmella's Cafe. They also reportedly made a stop at music venue The Royal American. 
It was part of television show "Ride with Norman Reedus," where "The Walking Dead" actor travels with a guest to different destinations on a motorcycle. They also ate some oysters at Bowen's Island Restaurant. 
16. Silver Dollar
David Arquette, former "Entertainment Tonight" correspondent, partied with Thomas Ravenel at the Silver Dollar, a college dive bar on King Street in November 2014. 
17. Basic Kitchen
Actress Judy Greer and Danny McBride have both been seen eating healthy at Basic Kitchen. 
18. Prohibition
Adam DeVine of "Workaholics" was spotted at Prohibition on King Street.
19. The Macintosh
James Bond himself reportedly stopped in for a visit from the United Kingdom to the Holy City and got a drink at The Macintosh. We're talking Daniel Craig, that is, with his wife and English actress Rachel Wiesz. We can only guess what drink at the bar was "shaken, not stirred." 
20. Marion Square Farmers Market
Actor Owen Wilson and actress Jessica Biel have been seen strolling the Marion Square Farmers Market on a Saturday morning. More encouragement to eat your veggies, kids? 
What are your celebrity encounters in Charleston? Send your stories and photos to koyer@postandcourier.com.