With more couples saying "I do" in Charleston each and every year, our destination city for white dresses and dream weddings offers a variety of venues for falling in love all over again. Why not tie the knot among great paintings? Or hold a reception among an array of sea creatures? Here are some of the Lowcountry's most popular wedding venues and their associated costs and perks. Many more are available, from historic church sanctuaries and fellowship halls to beaches and other outdoor sites, but we have necessarily culled our list to 20.
Since it's hard to calculate the exact cost of a wedding, given the variety of amenities and services available at each location, we're providing a price range for just the rental space. Costs vary, sometimes a lot, depending on whether you're tying the knot during low or high season, on a weekday or weekend.
Our price range doesn't include extra details like decorations or catering, so figure you'll pay at least double what we list here for a full ceremony and reception, and likely more (maybe much more) if you engage expensive vendors or invite many guests. But this will give you an idea of what you can afford and what is simply out of the question. 
Now, plan away for your special day. 
Lowndes Grove Plantation
266 St. Margaret St., pphgcharleston.com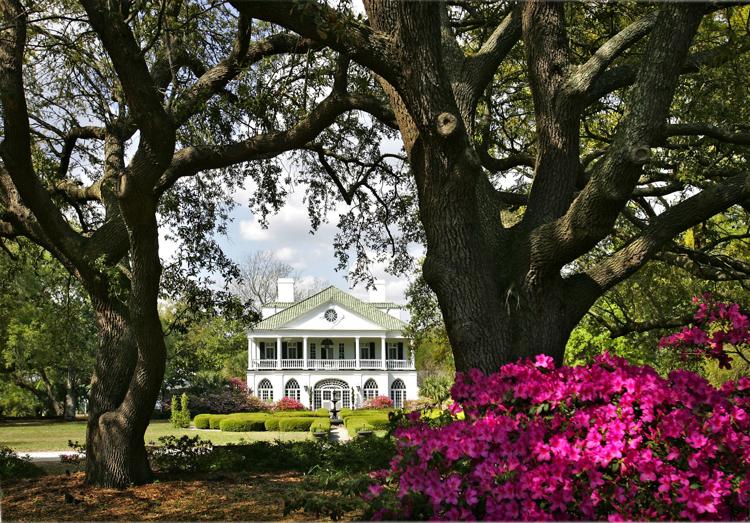 Rental Cost: $4,500-$8,000
Capacity: 560 guests
We're starting out with an upscale contender. Nestled on the oak-lined banks of the Ashley River, Lowndes Grove Plantation is a restored estate with an idyllic backdrop. It's on the National Register for Historic Places and a favorite Lowcountry wedding venue. The Main House showcases 1786-era architecture with period furnishings, an expansive piazza, grand lawn and bluestone, brick and oyster tabby terraces.
And with both indoor and outdoor spaces, it offers a bit of variety. Those gorgeous views come with a fee, though, particularly a minimum food and beverage cost if you're getting married on the weekend. Be prepared to pay $12,000 to $18,000 for that.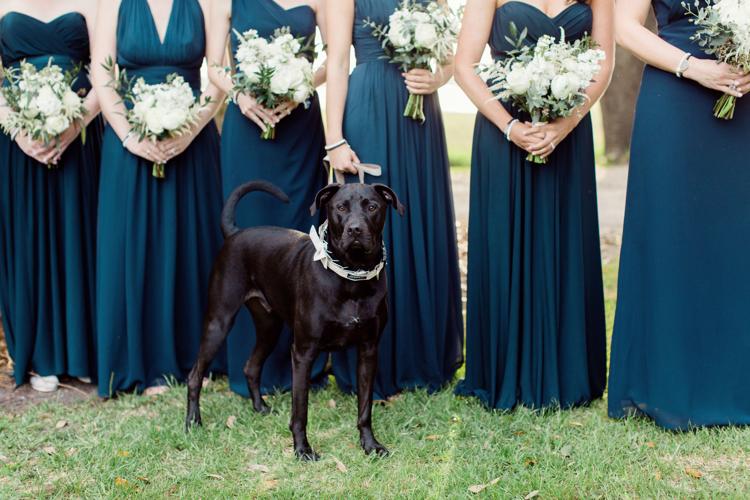 William Aiken House
456 King St., pphgcharleston.com/venues/william-aiken-house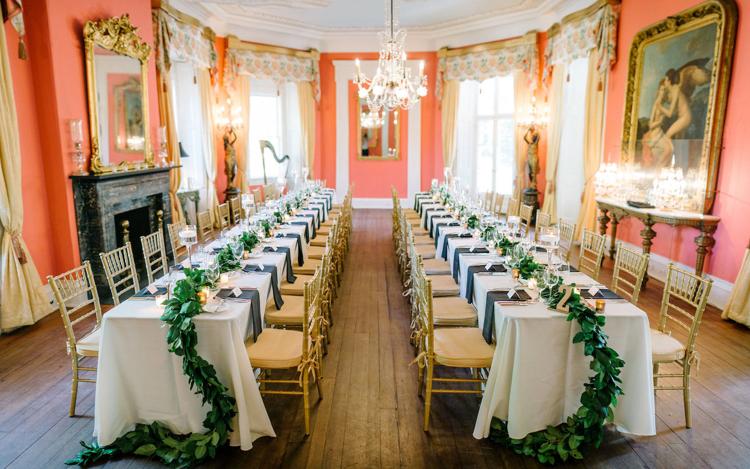 Rental Cost: $3,700-$5,900
Capacity: 500 guests
Blending 18th-century charm and modern sophistication, this 1810 mansion in downtown Charleston offers formal dining rooms, ballrooms, parlors, a Gothic-style carriage house and elegant gardens. A two-century-old Magnolia tree adds to a natural, lush Southern landscape. 
Full bar packages start at $17 a person, and a main course meal is $38 a person for the entree with a $7 a person soup and $8 a person salad. 
Boone Hall Plantation
1235 Long Point Road, Mt. Pleasant, boonehallplantation.com/event-hosting/weddings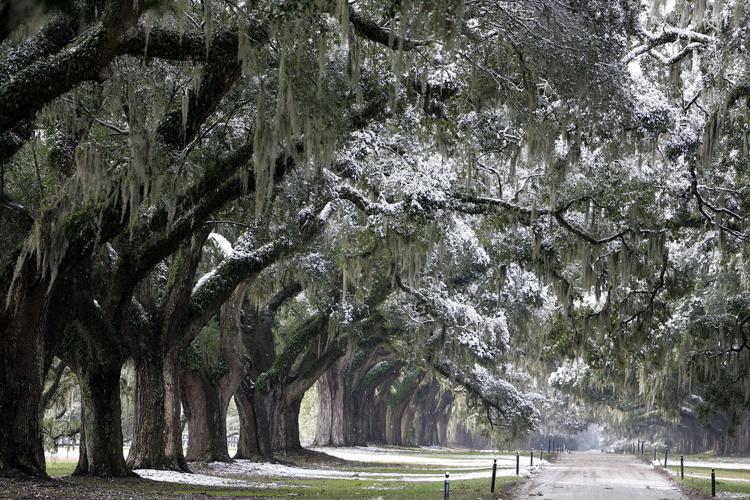 Rental Cost: $800-$7,600
Capacity: 100-300 guests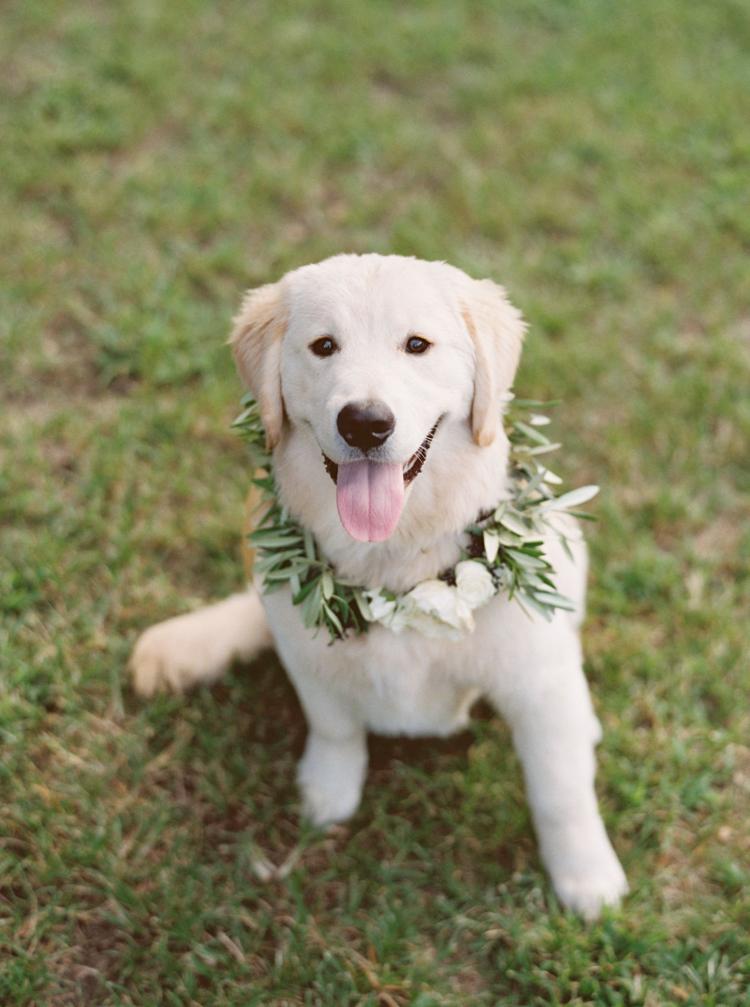 With its moss-laden avenue of giant oaks and idyllic landscape, a Boone Hall Plantation wedding is straight out of a fairy tale. There's the rustic Cotton Dock House overlooking the creek, the Front Lawn with an iron gate and beautiful gardens, the Back Lawn with live oaks, The Pavilion for music and dancing, and the Creek Side with a marsh view. Special add-on amenities that are offered include tiki torches, a gate guard, and photography access to the grounds on the big day. Catering and entertainment will need to be brought in. 
Gibbes Museum of Art
135 Meeting St., gibbesmuseum.org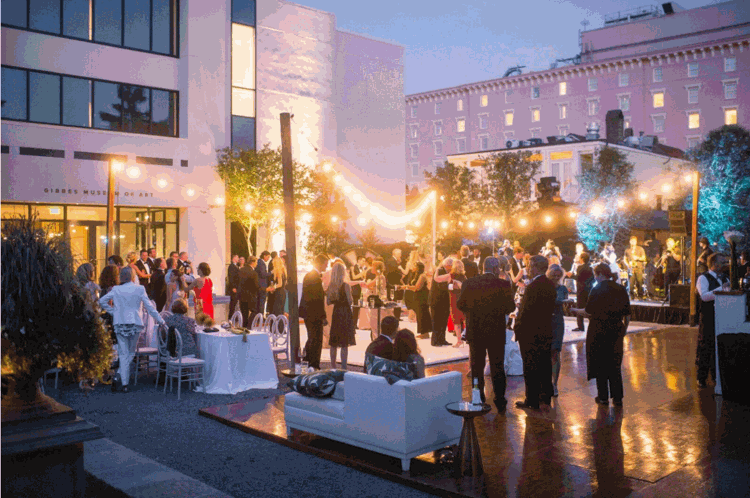 Rental Cost: $1,500-$8,000
Capacity: 900 guests
An art museum in a historical downtown building seems like a lovely venue for the cultured couple. There are delightful architectural details, soaring ceilings and, of course, galleries of interesting artwork to keep guests entertained. And there are plenty of spaces to choose from for a ceremony or reception, including an opulent Tiffany-style art glass dome in the rotunda gallery and the classical garden. For ultimate privacy, you can rent the entire space. Or, to keep costs manageable, you can just rent out a reception space and lecture hall. 
The Sanctuary at Kiawah Island Golf Resort
1 Sanctuary Beach Drive, Kiawah Island, kiawahresort.com/weddings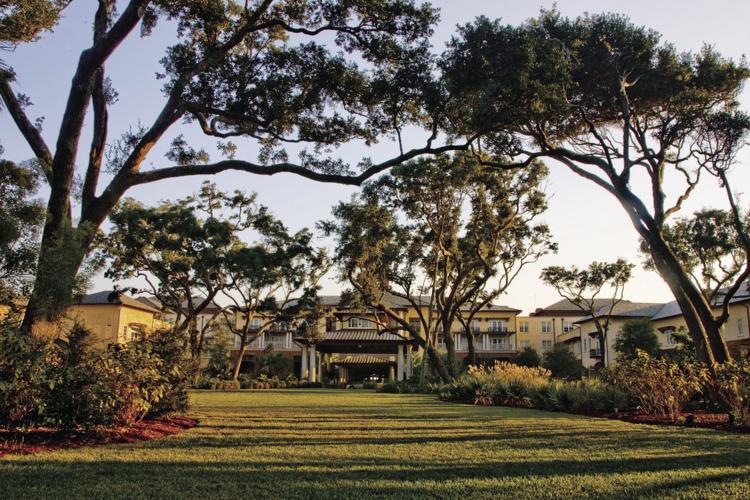 Rental Cost: $1,500-$7,000
Capacity: 70-325 guests
Whether you prefer the lawns or the beachfront oasis, the Kiawah Island Golf Resort offers some scenic outdoor spaces for a wedding in nature. There are also elegant ballrooms available for sit-down dinners. In addition to pretty views, the resort also offers services such as custom cocktail receptions, the staging of oyster roasts, marshmallow roasts or cigar bars, dinner services, bar provisions and spa salon or golf package services for the wedding parties. Wedding packages are customizable, and there are food and beverage minimums, which will cost you between $8,000 and $20,000.
The Cedar Room at the Cigar Factory
701 East Bay St., thecedarroom.com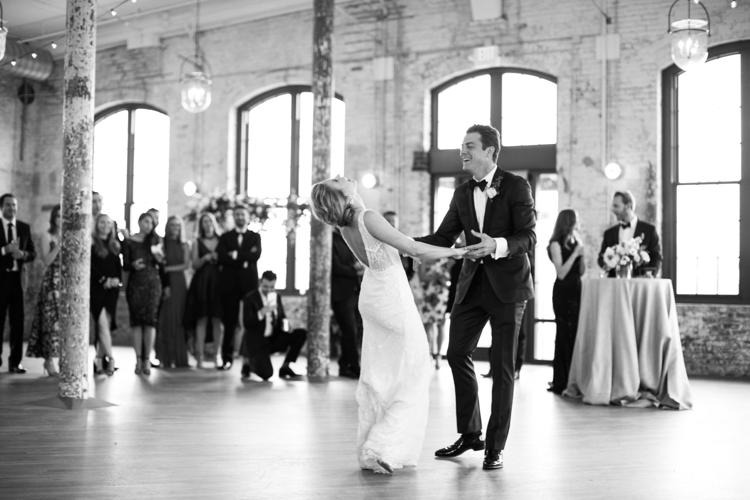 Rental Cost: $3,500 to $8,500
Capacity: 150-500 guests
The Cedar Room in the old Cigar Factory features a grand ballroom and an outdoor garden with a courtyard. Original hardwood floors, rustic elements and floor-to-ceiling windows are some of the features in this venue, constructed in 1880. 
Historic Rice Mill
17 Lockwood Drive, holycityhospitality.com/historic-rice-mill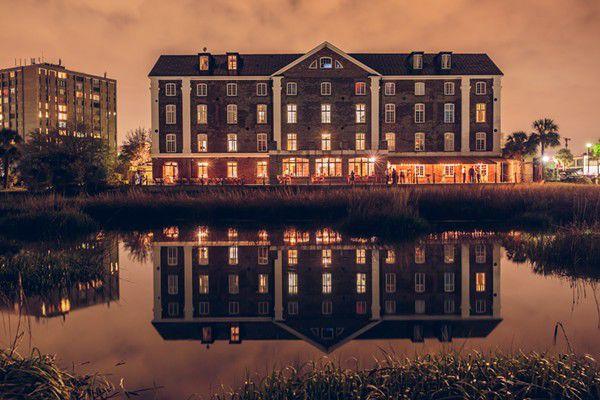 Rental Cost: $750-$5,000
Capacity: 200-300 guests
This waterfront venue right on the lower Ashley River features ideal sunset views for an indoor/outdoor wedding ceremony or reception. A back deck overlooking the marsh is the perfect place for guests to retire with a glass of champagne, while the brick interior with double windows and pressed tin ceilings offers a charm that hails back to 1861. A mahogany and marble bar is a nice added touch. 
There's a food and beverage minimum and $350 fee for additional hours.
The Dewberry
334 Meeting Street, thedewberrycharleston.com/meetings-and-events
Rental Cost: $3,500-$7,500
Capacity: 80-200 guests
One of Charleston's most elegant hotels, which happens to be the spot where Jamie Lee Curtis stayed while in town filming "Halloween," offers a few different event spaces for weddings. Choose from indoor or outdoor celebrations, from a White Oak parquet floor ballroom to an English ivy-draped Walled Garden. Bar services start at $62 per person based on a 5-hour reception.
Alhambra Hall
131 Middle Street, Mount Pleasant, mountpleasantvenues.com/alhambra-hall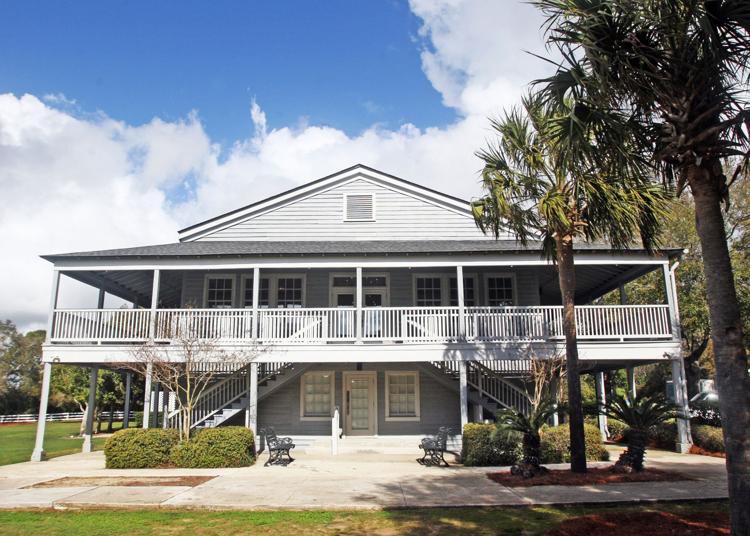 Rental Cost: $400-$4,500
Capacity: 200-350 guests
At this Mount Pleasant space, enjoy a house, lawn and marsh views speckled with sailboats and seabirds. The iconic "wedding tree" is a favorite place for photographs, with a sunlit backdrop. Residents can get a special discount at the venue. 
Cooper River Room at Mount Pleasant Memorial Waterfront Park
99 Harry M. Hallman Jr. Blvd., Mount Pleasant, cooperriverroom.com/home.html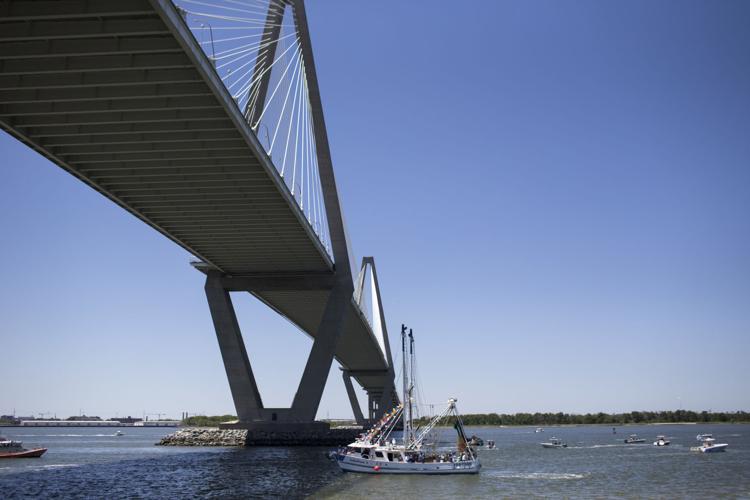 Rental Cost: $500-$3,500
Capacity: 150 guests
With access to an event space, park lawns and pier that stretches out next to the Ravenel Bridge, this venue offers ample scenic views for a wedding. The Cooper River Room offers a private suite, gas fireplace, rocking chairs along the porch and a catering kitchen. 
The American Theater
446 King Street, pphgcharleston.com/venues/the-american-theater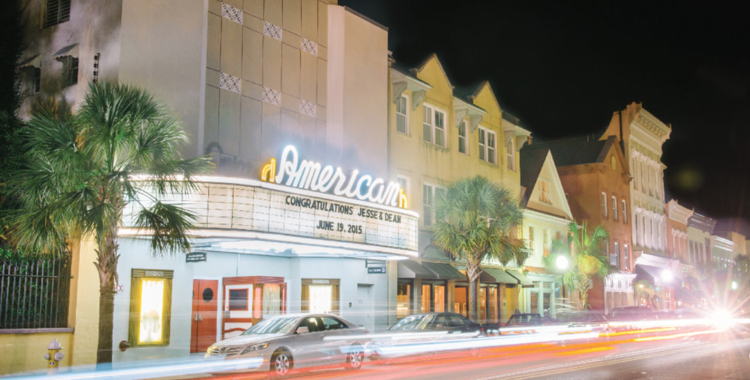 Rental Cost: $750-$2,750
Capacity: 250 guests
Opened in 1942 as Charleston's premier theater, this Art Deco space features Hollywood glamour with red carpets and glimmering marquees. Handmade milk-glass chandeliers in the main ballroom and a stadium-seat cinema are enough to make any film lover's special day. An intimate bar with a lounge is juxtaposed with a spacious ballroom with dance room and live music space. Meals start at $75 per person. 
Merchants Hall
36 North Market St., merchantshallchs.com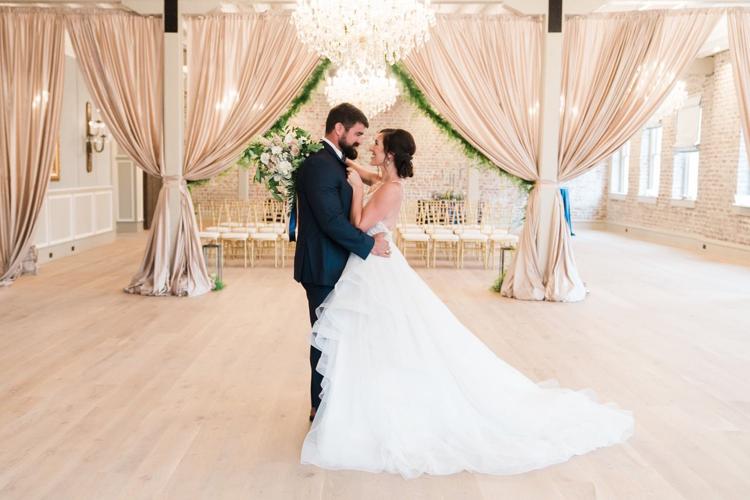 Rental Cost: $1,700-$3,500
Capacity: 210 guests
It used to be a bakery. Now, it's an event venue. Merchants Hall honors its industrial past with wood columns and white ceiling beams, along with an abundance of artfully laid exposed brick. There's character at this locale, along with luxurious finishes for a sophisticated flair. 
Magnolia Plantation & Gardens
3550 Ashley River Road, magnoliaplantationweddings.net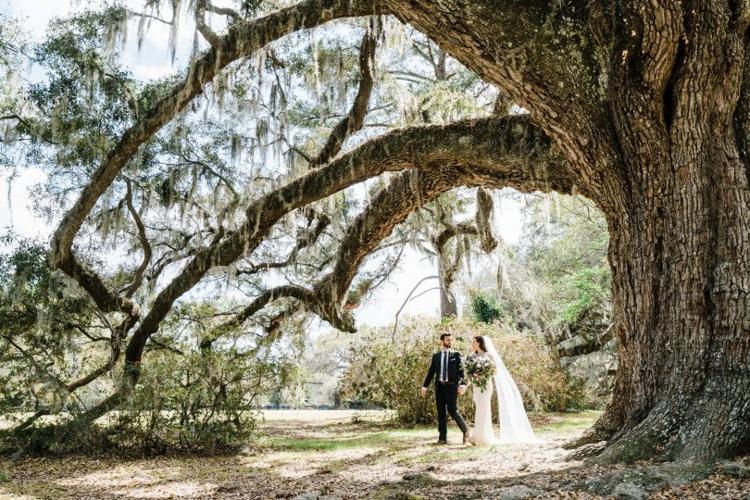 Rental Cost: $4,000-$7,500
Capacity: 200-250 guests
This historic plantation founded in 1676 is the oldest public garden in America and a sought-after wedding destination in the Lowcountry. There are both indoor and outdoor ceremony and reception options, including the Carriage House, the Plantation House Veranda and the School House Pond. A wrap-around porch offers 365-degree views of the gardens at the Plantation House, while wagon wheel chandeliers decorate exposed beams in the Carriage House for a rustic feel. A licensed wedding planner is required to host your big day here, and you'll need to have an approved caterer. 
Legare Waring House
1500 Old Towne Road, southcarolinaparks.com/legare-waring-house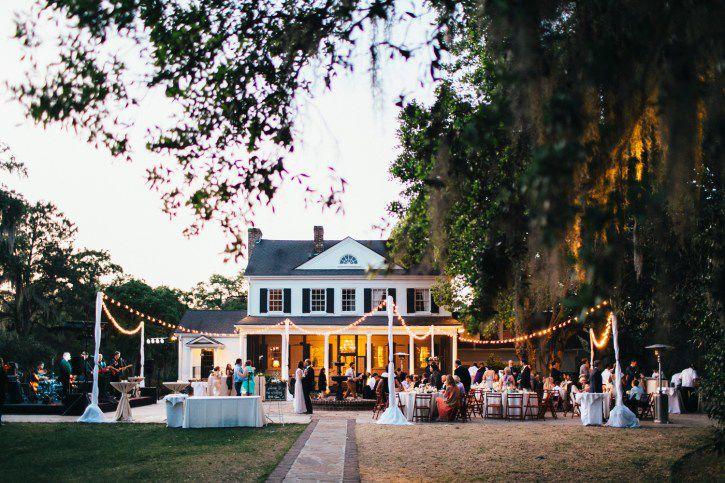 Rental Cost: $4,000-$8,000
Capacity: 200 guests
A canopy of mossy oaks and historic Charleston home seem to be the two ideal factors for an ideal Southern wedding. You can find both at the Legare Waring House, an 1840s home within the grounds of Charles Towne Landing, the site of South Carolina's first permanent settlement. There are four bridal suites, a two-story wing and gentleman's lounge for the groom's quarters and ceremony options at the Avenue of Oaks, the Wedding Oak or the Wedding Garden. Founders Hall at Charles Towne Landing is an additional, more cost-effective wedding venue option, at $750-$5,500. 
Carolina Girl Yacht
St. John's Yacht Harbor, 2408 Maybank Hwy., Johns Island, carolinagirlevents.com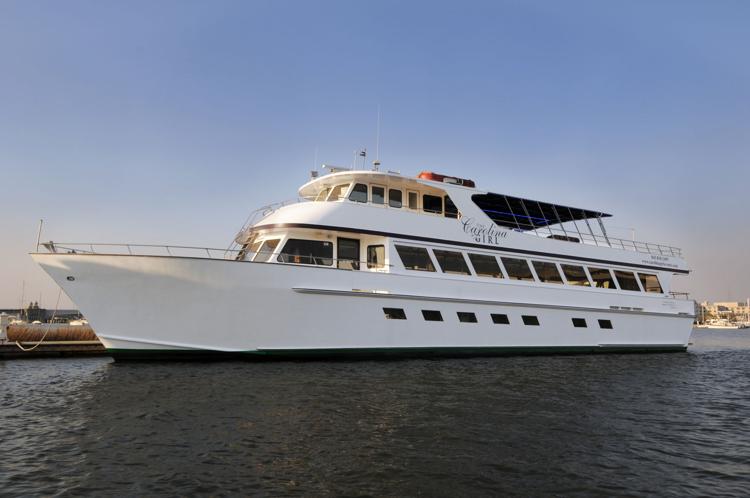 Rental Cost: $2,500-$3,600
Capacity: 150 guests
For a unique venue that will give you a range of backdrops for those wedding pictures, consider taking the ceremony or reception to the sea. The Carolina Girl yacht offers wedding services and can hold up to 150 people. There's also an in-house coordination team to help secure recommended vendors and preferred caterers. 
I'On Meeting House
252 North Shellmore Blvd., Mount Pleasant, ionmeetinghouse.com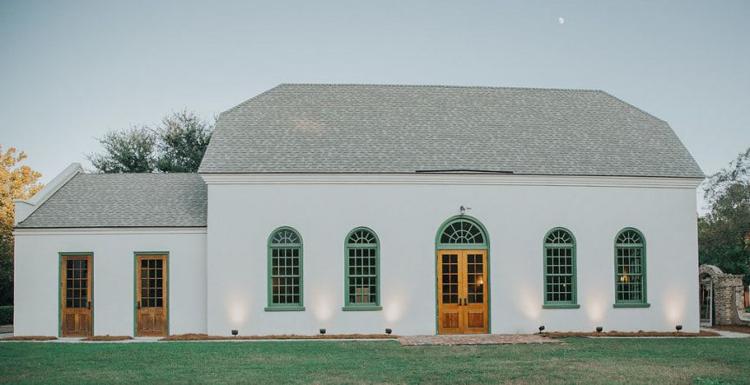 Rental Cost: $825-$1,800
Capacity: 125-200 guests
The average wedding reception at the I'On Meeting House is a little lower in cost than other venues, making it an ideal place to rent on a budget. Just over the Cooper River, this Mount Pleasant location features a pretty white chapel with French wood doors and windows for ample lighting. There's an outdoor space that will work for a reception following the indoor ceremony. Bring your own caterers and bottle service. 
South Carolina Aquarium
100 Aquarium Wharf, scaquarium.org/plan-your-event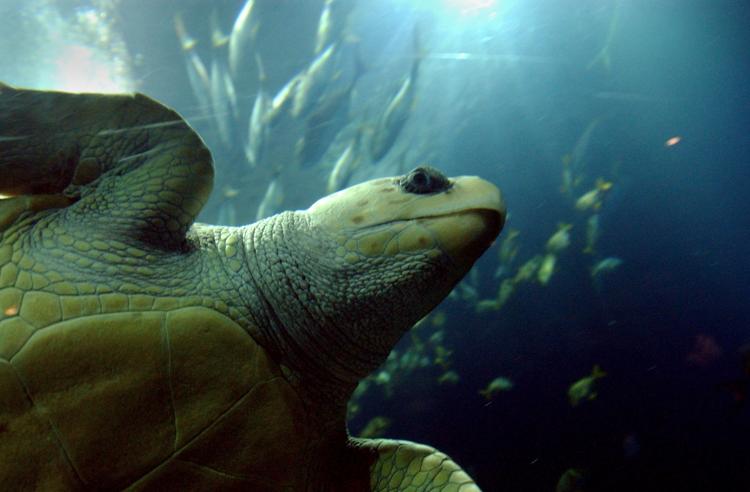 Rental Cost: $3,000-$4,900
Capacity: 225 guests
The Aquarium Galleries and Harbor Overlook create the setting for a magical underwater ceremony or reception. Food service stations, bars and a dance floor can be crafted underneath swimming sea turtles, sharks and other fishy friends. Add an up-close animal encounter, interactive diving experience or touch tank opportunity for some extra special memories with some cute sea critters. 
Pelican Watch at Folly Beach County Park
1100 Ashley Ave., Folly Beach, https://www.ccprc.com/1518/Pelican-Watch-Pavilion-at-Folly-Beach-Co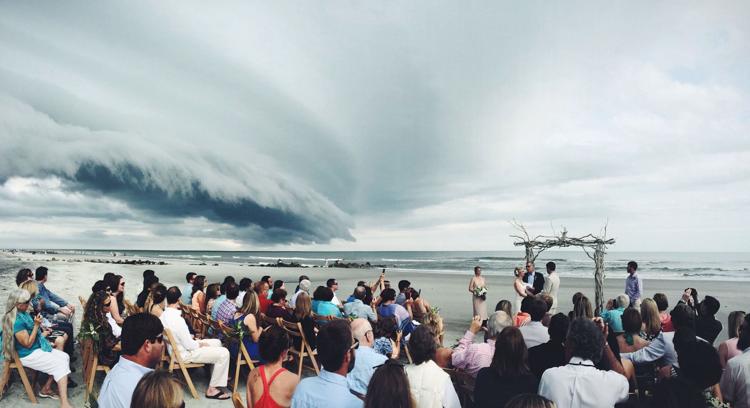 Rental Cost: $600-$1,500
Capacity: 200 guests
Looking for a wedding venue that won't bust the bank? One great option is the beach. The Pelican Watch Pavilion at Folly Beach offers both beachfront and sheltered space ideal for a picturesque ceremony, reception or both. You can rent a 20-by-20 canopy tent on the lawn for an extra $200. The sunset views will be entertainment enough for your guests at this oceanside oasis. 
Middleton Place
4300 Ashley River Road, middletonplace.org/host-an-event/weddings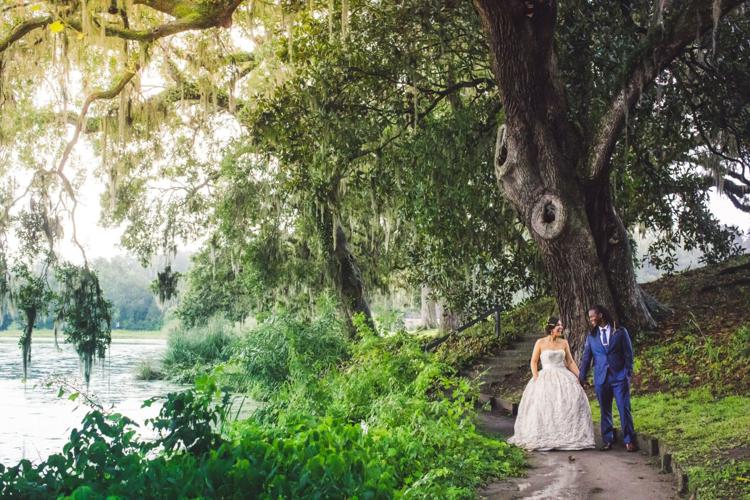 Rental Cost: $5,000-$9,500
Capacity: 50-400+ guests
Breathtaking landscapes await at this wedding venue on the Ashley River. Middleton Place, a Charleston area favorite and a National Historic Landmark, features moss-draped, centuries-old oak trees, groomed gardens, sculpted terraces and an on-site inn ideal for guest lodging. Ceremony spaces include Parterre and Butterfly Lakes, the Secret Garden, Middleton Oak, the Octagonal Garden, Crane Pool, the Stableyards and the Bluff. There are several more reception venues as well.  
Charleston Place
205 Meeting Street, www.belmond.com/hotels/north-america/usa/sc/charleston/belmond-charleston-place/occasions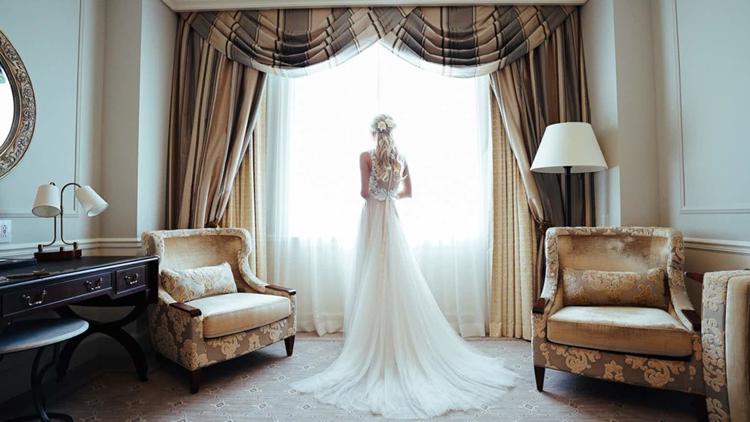 Rental Cost: $500-$5,000
Capacity: 1,000 guests
The Belmond Charleston Place, located within the historic King Street shopping district, features a hotel, boutiques, a restaurant, ballrooms and more. All-inclusive packages, bar and valet services, event planners and more are offered through Charleston Place. Meals will cost $125 per person and up.