34 West Theater Company is presenting its 18th original production, and it's one that co-founder and co-writer Stephen Wayne says has been likened to popular Netflix show "Schitt's Creek" or the Amy Poehler/Chris Pratt/Nick Offerman comedy "Parks and Recreation." 
"Moonshine County Christmas" is set in rural America and features a wily cast of characters and their holiday shenanigans. The four-person musical comedy-style production — a staple for 34 West — is the seasonal performance for the Meeting Street theater company, now headed into its fifth year. 
34 West will offer a holiday cocktail to accompany the performance. Wayne and co-owner Jeff Querin serve as bartenders, as well as writers and actors. 
"In a nutshell, we do everything from write the shows to make you a fun champagne cocktail before the show starts," Wayne says. 
That's not to say the production isn't appropriate for a younger audience. While Wayne says the shows are written with adults in mind, families can still get a kick out of them, with children 6 and older allowed to join in the merriment. 
"(Adults) typically enjoy the performances the most: couples on a date night or girl's night out," Wayne says. "But occasionally, we'll have families in the room. Young people enjoy the physical comedy and silliness that arises. There's lots of innuendo in our shows, but it always goes right over the younger audiences' heads. There's never anything lewd, crude or nude in our shows; we strongly believe this is the more difficult comedy to achieve, like a great 'Seinfeld' or 'Friends' episode."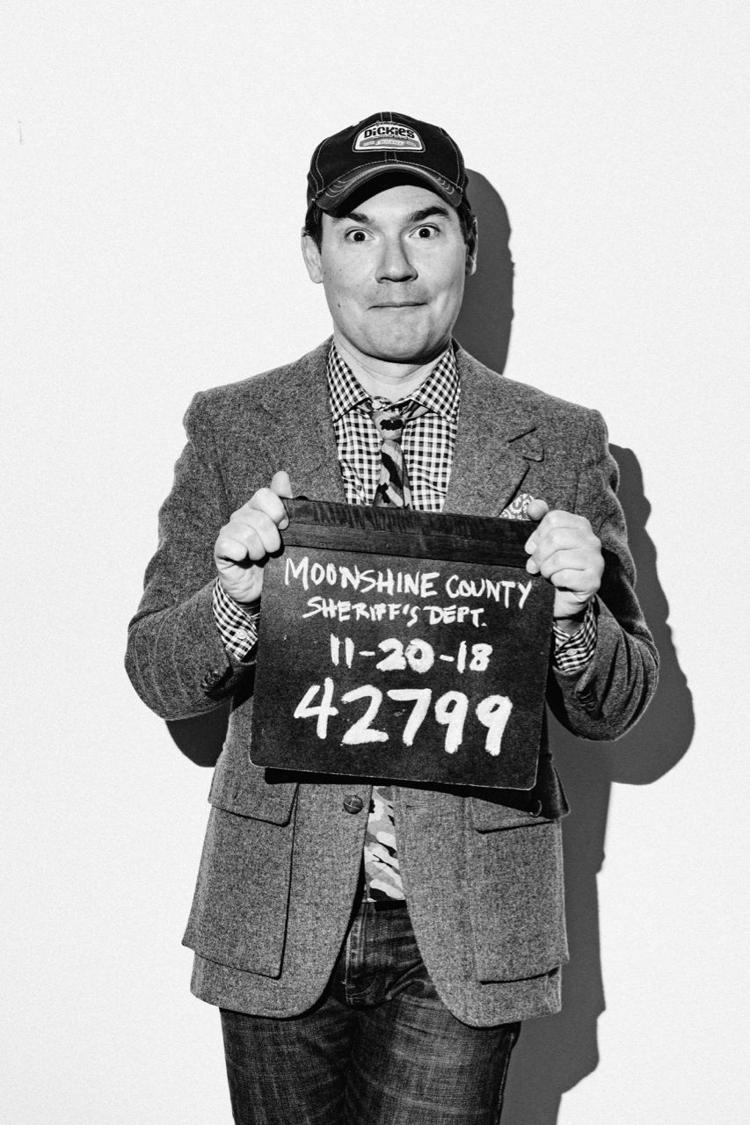 "Moonshine County Christmas" includes roadhouse tunes from Dolly Parton to Lady Gaga wrapped in a mystery and romantic comedy when the latest shipment of hooch goes missing in Moonshine County. 
Oh, and there's some new terminology involved. 
"We've created a 'hipsterhillbillies' hashtag on our social media pages because we think these characters are quirky-cool, not unidentifiable weirdos," Wayne explains of the characters he's crafted.
34 West draws both locals and visitors to its quirky, small performances. Currently, it has about 500 season passholders and growing, Wayne says. He's thankful for a nationally recognized theater community that allows companies of 34 West's size to fill up seats for just about every performance. 
"Even 34 West, with our meager 60 seats a night, sees repeat visitors from all parts of the country returning to Charleston because they want to have that unique theatrical experience they encountered on their last visit," Wayne says.