From Folly Gras to a concert by '90s favorites the Gin Blossoms, here's how to spend your weekend. 
Folly Gras Parade & Party
Folly Beach is at it again with another Center Street celebration: Saturday's Folly Gras Parade & Block Party. The 11th annual event will begin with the parade at 11 a.m., entering from W. Ashley Avenue and exiting on E. Hudson Avenue The subsequent street party touts dozens of arts, crafts and fashion vendors and New Orleans-inspired food and beverages from local restaurants. Free kids' activities include inflatables, face painting, caricatures and the fine folks from Good Clean Fun.
There will be three stages for live music, featuring Folly's own Americana/roots-rockers Dangermuffin, rock-and-roller Sunny Ledfurd, Ashes of Old Ways (also from Folly). Morpheus and Candy Cigarettes.
As always, festive Mardi Gras costumes are encouraged for attendees, as well as parade participants. No pets, bikes or coolers permitted. Good news: This is family-friendly, so you don't have to do anything inappropriate to get some beads.
WHEN: 10 a.m.-4 p.m. Feb. 23; 11 a.m. parade; 11:30 a.m. music
WHERE: Center Street, Folly Beach
PRICE: Free for Folly Beach residents (with valid ID) and ages 12 and younger; $10 general admission
MORE INFO: 843-323-5607, visitfolly.com/folly-gras
Captain's Comic Expo
"Heroes are made by the path they choose, not the powers they are graced with." — Iron Man
Consider this your Bat-Signal: The 11th annual Captain's Comic Expo, "Charleston's biggest comic book and pop culture event," returns to the Omar Shrine Center this weekend for two days of 135-plus tables of classic and modern comic books and collectibles, artists, toys and superhero cosplay, presented by Mike Campbell and Captain's Comics & Toys.
Animators and artists include Tom Bancroft of Disney ("Mulan," "The Lion King"), octogenarian Vic Carrabotta ("Marvel Tales"), Richard Comely ("Captain Canuck"), Meghan Hetrick ("Batman Eternal"), Tracy Yardley ("Sonic The Hedgehog") and Karl Moline ("Buffy the Vampire Slayer").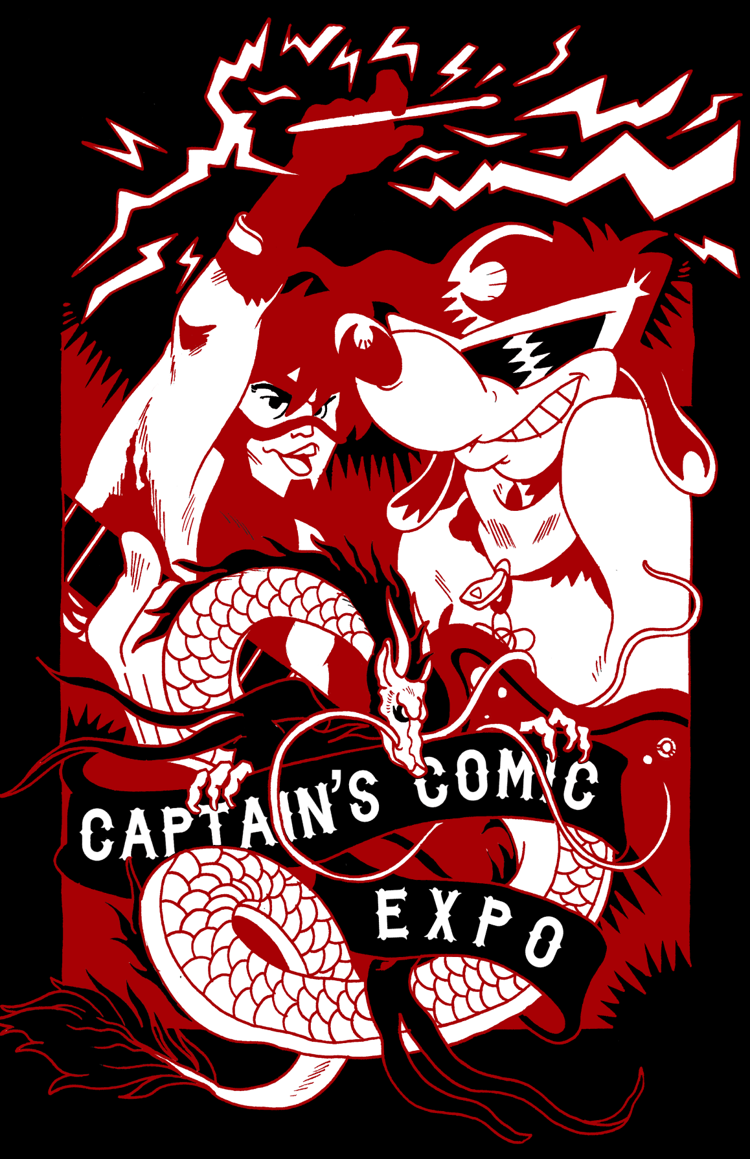 Saturday will feature "The Star Wars Experience," with Stormtroopers, Droids and other characters throughout the exhibition hall for interactive photos. Costumes and cosplay are encouraged for all ages and genres on both days, but Sunday will feature a Cosplay Contest. It's finally my year to make the cinnamon buns headpiece work.
For the young Padawans, there will be a superhero jump castle, 16-foot booth of Lego-compatible mini-figures and more.
WHEN: 10 a.m.-6 p.m. Feb. 23; 10 a.m.-4 p.m. Feb. 24
WHERE: Omar Shrine Center, 176 Patriots Point Road, Mount Pleasant
PRICE: $15 Feb. 23; $10 Feb. 24; free for ages 10 and younger
MORE INFO: 843-766-6611, captainscomicexpo.com
Home Team Rocks the Block
In partnership with Hogs for the Cause of New Orleans, Home Team BBQ will host its second annual Rock the Block benefit on Saturday at its downtown venue. Williman Street is going to be all about the barbecue, featuring acclaimed pitmasters Jonathan and Justin Fox of Fox Bros. Bar-B-Q out of Atlanta, Sam Jones of North Carolina and chef Eddie Hernandez of Taqueria del Sol (also of Atlanta). Local venues will represent with folks from Short Grain, Edmund's Oast and goat. sheep. cow. Brews will be offered up from Palmetto Brewing Company, including a Home Team collaborative, "Nose to Ale." Additional adult beverage providers will be onsite.
Music!: A Led Zeppelin tribute from Elise Testone of "American Idol" fame, Atlanta rocker Kevn Kinney of Drivin' N' Cryin' and Southern rock from Great Peacock out of Nashville.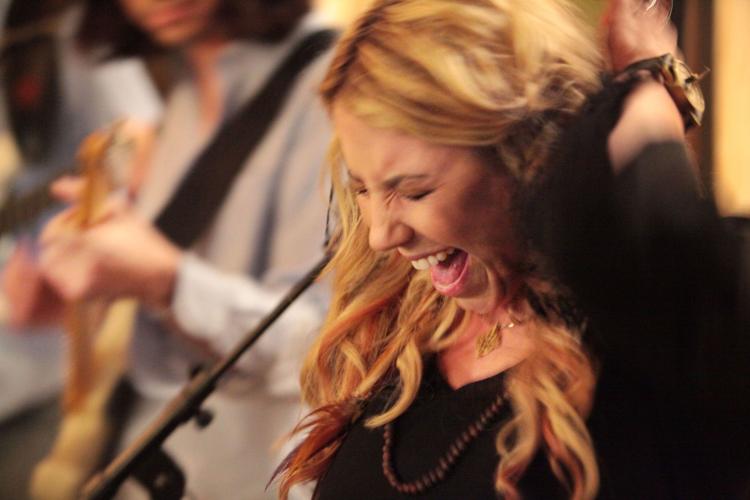 Marcus Amaker will be the event's emcee and there will be raffle prizes and a kids' zone with, you guessed it, a bounce house.
Hogs for the Cause is a nonprofit organization that aims to ease the financial and emotional struggles experienced by children and families fighting pediatric cancer.
WHEN: 11 a.m.-6 p.m. Feb. 23
WHERE: Home Team BBQ, 126 Williman St., downtown Charleston
PRICE: Free admission, but donations accepted at entry; $95 adult VIP; $25 child VIP
MORE INFO: 843-225-7427, hometeambbq.com/happenings
Alvin Ailey Dance Theater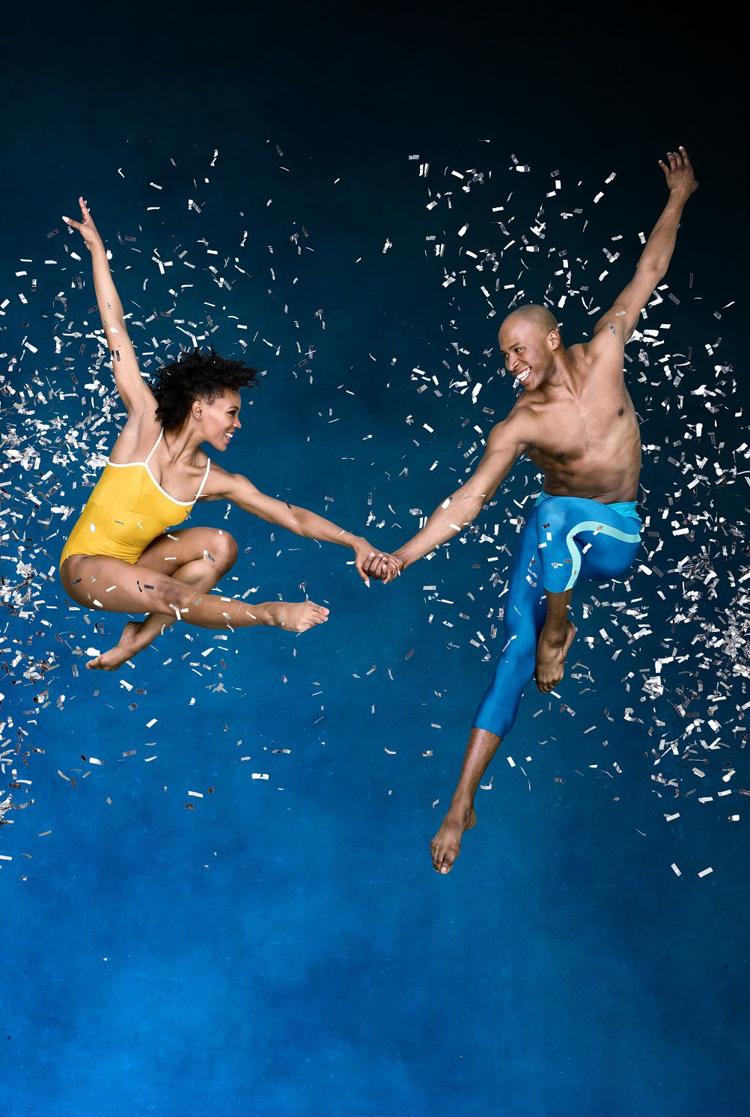 In 1958, at New York City's 92nd Street Y, a group of young black modern dancers performed for the first time. The Alvin Ailey Dance Theater was born.
In 1960, Ailey choreographed the ballet "Revelations," inspired by African-American spirituals, blues and gospel music, and his "blood memories" of growing up in the Baptist church of rural Texas. The piece brought worldwide acclaim to him and the group, "transcending barriers of faith and nationality, and appealing to universal emotions, making it the most widely-seen modern dance work in the world."
After 60 years, the company's repertory has included more than 235 works from more than 90 choreographers. The troupe has collaborated with Duke Ellington, performed for American presidents and international audiences (and opening night for Studio 54!), as well as receiving numerous honors and distinctions.
The Alvin Ailey Dance Theater will grace the Gaillard Center stage on Tuesday and Wednesday as part of the center's Director Series and Classic Great Performance Series.
Tuesday's selections will feature "Stack Up," "Members Don't Get Weary," "Ella" and "Revelations."
Wednesday's selections will feature "EN," "The Call," "Shelter" and "Revelations."
WHEN: 7:30 p.m. Feb. 26-27
WHERE: Gaillard Center, 95 Calhoun St., downtown Charleston
PRICE: $27-$102
MORE INFO: 843-242-3099, gaillardcenter.org
Gin Blossoms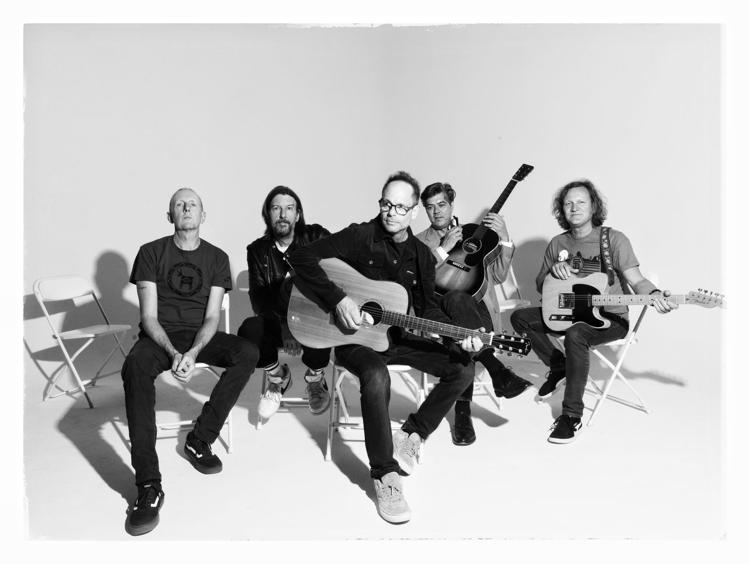 In 1992, the Gin Blossoms "excelled at marrying world-weary lyrics with ebullient melodies," according to a 2017 Rolling Stone article by Joseph Hudak, but band members found themselves close to a last-ditch effort for success, needing to make another album.
"We had been in the van for six months, just a blur of college cafeterias, interviews and opening for whoever we (could)," singer Robin Wilson told Hudak, referring to when they got an opportunity to shoot a new video for "Hey, Jealousy" (from 1989's "Dusted"). The group got their expensive new video, got studio time to record the multiplatinum breakthrough album "New Miserable Experience" and the rest is alt-rock history.
The Gin Blossoms still play close to 150 shows a year and will make a local stop at the Music Farm on Wednesday in support of the 2018 album, "Mixed Reality," with opener The Black Moods.
WHEN: 8 p.m. Feb. 27
WHERE: Music Farm, 32 Ann St., downtown Charleston
PRICE: $30 general; $99 meet-and-greet
MORE INFO: 843-577-6969, musicfarm.com