Here are some of our picks for things to do in Charleston during Memorial Day weekend. 
Salute to Service Concert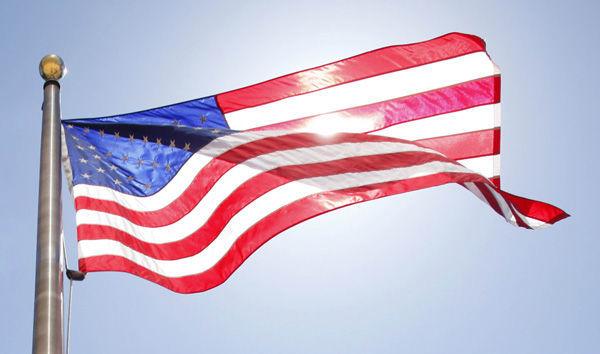 "Courage is not the absence of fear, but rather the assessment that something else is more important than fear." – Franklin D. Roosevelt
Budweiser has a tradition of honoring America and its military heroes, which continues this Memorial Day weekend as it hosts the second annual "Salute to Service" concert on Friday at The Joe. Country music artists also have a tradition of honoring America and its military heroes: Trace Adkins, Toby Keith, Merle Haggard, Waylon Jennings, Johnny Cash and of course, Lee Greenwood. Some of the hottest stars in country music will represent the genre at this special concert, including Chase Bryant, Logan Mize and headliners Brothers Osborne. Mize is a Kansas native who has opened for Dierks Bentley and Blake Shelton, Bryant's grandfather performed with Roy Orbison and the aforementioned Waylon Jennings, and the Brothers Osborne are coming off recent wins for Vocal Duo of the Year and Video of the Year at the Country Music Association Awards, and also were nominated for a Grammy for Best Country Duo/Group Performance.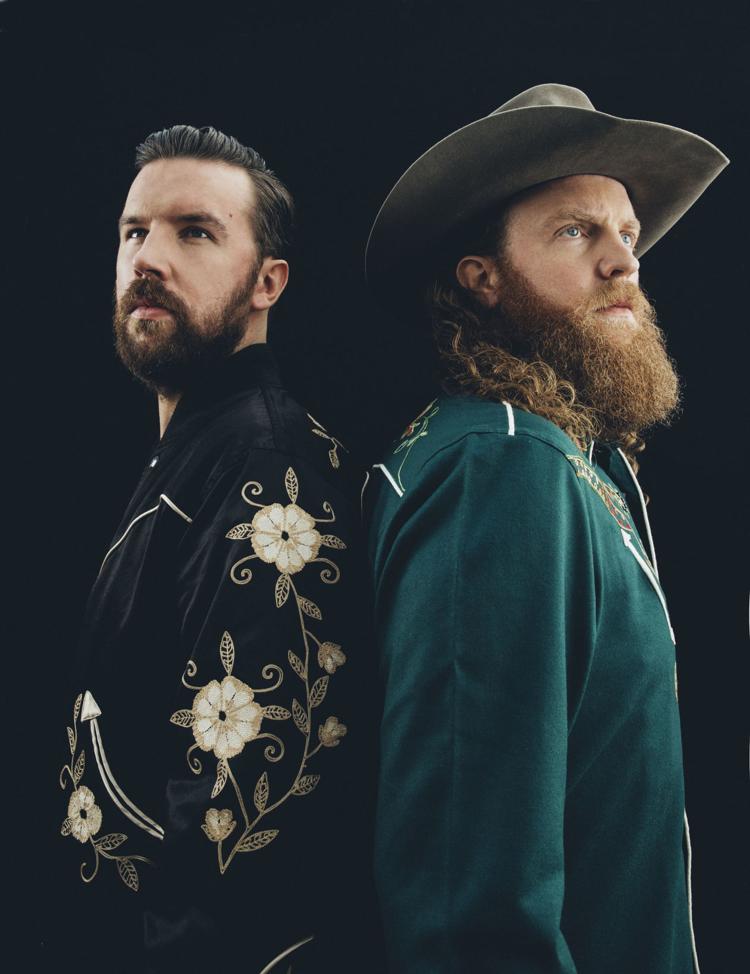 Budweiser has long been in partnership with Folds of Honor, the beneficiary of this year's event. Folds of Honor provides educational scholarships to children and spouses of disabled and fallen service members of the American military. The organization's motto: "Honor Their Sacrifice. Educate Their Legacy."
There will be a reduced price for active-duty military personnel, but tickets must be purchased from a special website: govx.com/tickets/entertainers/239487/budweiser-salute-to-service-concert
WHEN: 6 p.m. gates Friday, May 25
WHERE: Joseph P. Riley Jr. Park, 360 Fishburne St., downtown Charleston
PRICE: $30 general; $20 active military; $75 VIP
MORE INFO: budweiser.com/en/salute-to-service.html
World Turtle Celebration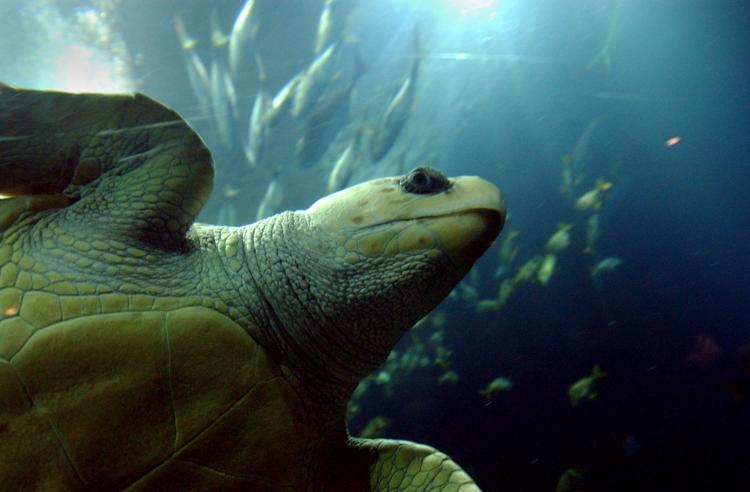 While you're not likely to see Leonardo, Michelangelo, Donatello and Raphael (the famed pizza-eating Teenage Mutant Ninja Turtles), this Memorial Day weekend at the South Carolina Aquarium will be all about the terrapin and the tortoise for a World Turtle Celebration. Interactive activity stations will be set up throughout the aquarium to highlight different turtle species found in the Lowcountry, in addition to turtle-themed shows and animal enrichment. The South Carolina Department of Natural Resources will welcome the Folly Beach Turtle Watch, Isle of Palms Turtle Team, Kiawah Island Turtle Patrol and Seabrook Island Turtle Patrol with educational displays and information. Additional tours of the Sea Turtle Hospital will be at 11 a.m., noon, 1 p.m. and 2 p.m.
WHEN: Interactive stations 10 a.m.-2 p.m. Saturday, May 26-Monday, May 28
WHERE: South Carolina Aquarium, 100 Aquarium Wharf, downtown Charleston
PRICE: Free with general aquarium admission ($22.95 ages 3-12 years; $29.95 ages 13 years-adult)
MORE INFO: 843-577-FISH (3474), scaquarium.org
Beard & Moustache Championships
It's like William Shakespeare somehow knew he could eventually be used to promote an event about facial hair:
As Beatrice so expertly put it in "Much Ado About Nothing" — "He that hath a beard is more than a youth, and he that hath no beard is less than a man. He that is more than a youth is not for me, and he that is less than a man, I am not for him."
The Holy City Beard & Moustache Society presents its ninth annual Southeastern Beard & Moustache Championships at the Music Farm on Saturday, with proceeds to benefit Big Brothers Big Sisters of the Lowcountry. There still will be 15 categories this year, but the College Beard category has been eliminated (enter your own jokes here) and the judges will "split the full beards up." A Kids' Crowd Favorite category will be judged at the event's intermission.
Additional categories include, but aren't limited to, inches and style, with styling aids and without, the Salty Dog (shades of grey, if you will), Sideburns/Chops, Donegal (Whaler and Amish), Goatee, Partial, Full Beard Freestyle (a personal favorite is the reference to "structural supports are not allowed"). Moustaches also have a strict set of rules for "recognized categories" of English, Hungarian, Dali and Imperial. Hey, ladies! You also get a chance to compete in several categories.
In addition to the Welcome Party and competition registration at the Tattooed Moose on Johns Island on Friday, there's a special lunch at Home Team BBQ's downtown location on Saturday and a brunch at Holy City Brewing in North Charleston on Sunday.
WHEN: 7-11:30 p.m. Saturday, May 26
WHERE: Music Farm, 32 Ann St., downtown Charleston
PRICE: $10
MORE INFO: holycitybeards.org/comp
Charleston-Mount Pleasant Art Festival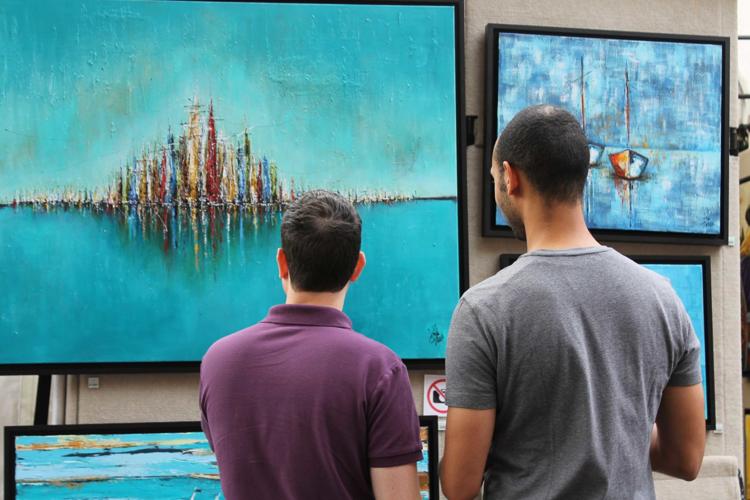 A new showcase heads East of the Cooper with the inaugural Charleston-Mount Pleasant Art Festival at Towne Centre this weekend. Local and national artisans will present their handmade creations, ranging from paintings and photography to ceramics and jewelry. The 100 artists were selected by an independent panel of expert judges, with "a wide array of mediums and price ranges." Also part of the festival is a full green market and craft market.
WHEN: 10 a.m.-5 p.m. Saturday, May 26 and Sunday, May 27
WHERE: Mount Pleasant Towne Centre, 1218 Belk Drive
PRICE: Free admission
MORE INFO: artfestival.com/festivals/charleston-mt-pleasant-art-festival-craft-marketplace
POPS! 'Bravo Broadway'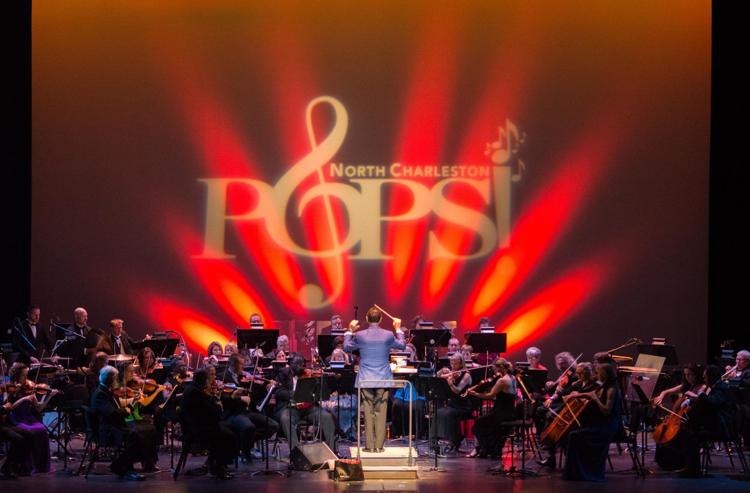 Attention all musical theater lovers! Get on over to the Performing Arts Center on Saturday because the music of the night will have you singing high on a hill like a lonely goatherd. The North Charleston POPS! will close out their season with "Bravo Broadway," some enchanted evening of music from classic and contemporary Broadway shows, including works from Andrew Lloyd Webber ("Phantom of the Opera," "Jesus Christ Superstar," "Evita," "Cats") and Rodgers and Hammerstein ("The Sound of Music," "South Pacific," "The King and I," "Oklahoma!"). This performance was initially the season opener for the POPS! but Hurricane Irma put a little damper on that last September.
WHEN: 7:30 p.m. Saturday, May 26
WHERE: North Charleston Performing Arts Center, 5001 Coliseum Drive
PRICE: $15-$35; $10 cash-only parking
MORE INFO: 843-529-5000, northcharlestoncoliseumpac.com
Moonlight Mixer Kickoff
How sweet it is, y'all, the Moonlight Mixers are back at Folly Beach Pier beginning Friday. This family-friendly event is meant to "celebrate the return of summertime and enjoy dancing in the ocean breeze." If you haven't attempted dancing to some old-school beach music on a local pier, with the smell of the crashing waves on either side of you, well then, you are missing out on a true Lowcountry experience. Moonlight Mixers are for everyone: the fancy-schmancy shag-folk, the two-steppers, and well, those that can just flat-out fake-it-'til-you-make-it look good. DJ Jim Bowers will keep the tunes going, from The Embers to The Tams to the Chairmen of the Board, keeping those loafers moving each month through September.
WHEN: 7-11 p.m. Friday, May 25 (June 15, July 6, Aug. 17 and Sept. 14)
WHERE: Folly Beach Pier, 101 E. Arctic Ave.
PRICE: $8-$10
MORE INFO: 843-795-4386, ccprc.com/1618/Moonlight-Mixers