Mardi Gras Celebrations
In the spirit of making things last, local Mardi Gras celebrations will continue for about two weeks. Here are a few events starting early this weekend, as well as a couple scheduled for Fat Tuesday. "Laissez les bons temps rouler," y'all — "Let the good times roll!"
The Charleston Mardi Gras Masquerade Ball on Saturday at The Schoolhouse is where "New Orleans traditions meet the Lowcountry" for "a night of mystery and elegance." A New Orleans-inspired buffet from Charleston Sports Pub will feature sausage jambalaya, Cajun chicken and shrimp skewers, fried crawfish tails and more, including traditional king cakes for dessert.
Proceeds will benefit the Charleston Junior Girls Day Out Community Project and the Louisiana Outdoor Outreach Program of New Orleans. A DJ will provide the tunes and there will be a cash bar with hurricanes and other beverage options. This is a "ball" after all, so be sure to dress to impress. 7-11 p.m. March 2; The Schoolhouse, 720 Magnolia Road, Charleston; $90-$140; bit.ly/2Xml1Yu
The second annual family-friendly Mardi Bras (you read that right) at Triangle in Avondale on Saturday is a "parking lot party with a purpose," with proceeds to benefit the Undergarment Society. The Midnight City will provide the music and there will be a dance competition (one adult-one child teams), best-dressed/Mardi Gras spirit competition (winner gets a king cake!), a silent auction and more, with food, beer and mimosas included in the ticket price.
The Undergarment Society is a local organization that provides bras and underwear to women escaping domestic violence, homelessness and other unsafe conditions. Noon-4 p.m. March 2; Triangle Char & Bar, 828 Savannah Highway, Charleston; $25 general admission, free for kids; 843-442-5280, bit.ly/2EbzNbV
The Royal American will host its eighth annual Mardi Gras Party on Saturday, featuring live music from RoboNolo, which is really RoboTrio (Ross Bogan, Wallace Mullinax and Jonathan Pearce) joined by special guest and East Side native Bill Wilson. Saxophonist and vocalist Wilson released his debut solo album "Stand Up!" in December at age 76 after years of songwriting.
There will be New Orleans-inspired house-made punches and muffaletta sandwiches and costumes are highly encouraged. Green and purple beads, boas, noisemakers and other party favors will be available, so you can't go wrong. 8 p.m. doors March 2; The Royal American, 970 Morrison Drive, downtown Charleston; $10 admission; 843-817-6925, facebook.com/events/595381580935251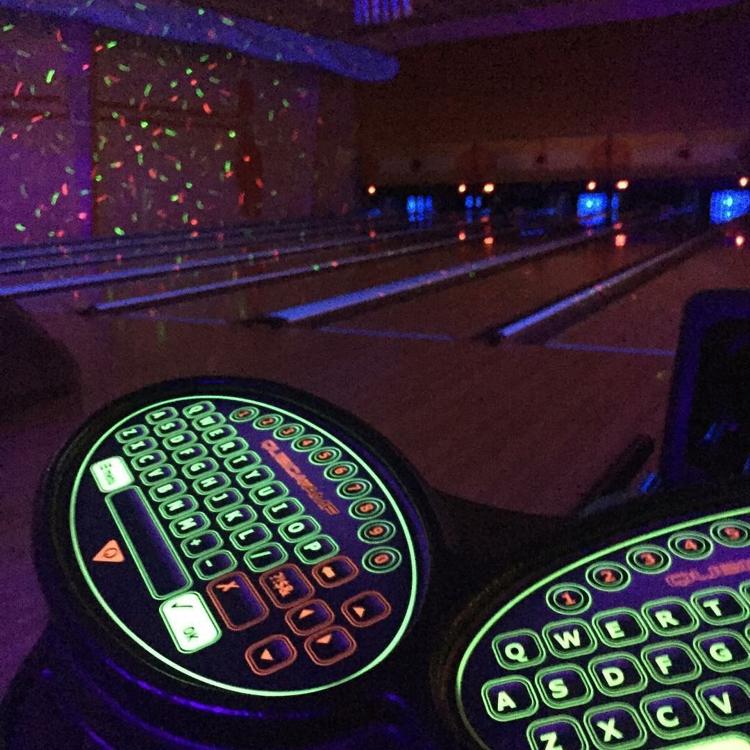 The Alley will host Fat Tuesday Cosmic Bowling, a special edition of Light Up the Lanes, with $2 bowling beginning at 4 p.m. and cosmic bowling (crankin' the lasers) beginning at 9 p.m. The Mardi Gras-inspired menu, featuring frozen hurricanes, shrimp and sausage gumbo, crawfish spring rolls and a muffaletta burger also will be available beginning at 4 p.m., as well as the usual $2 Tuesday specials on hot dogs and classic can beers. 4 p.m. specials, 9 p.m. cosmic bowling March 5; The Alley, 131 Columbus St., downtown Charleston; 843-818-4080, thealleycharleston.com
"Bourbon Street Drinks and Bayou Eats" is the theme for Voodoo Tiki Bar's Fat Tuesday Party, featuring traditional hurricanes, gator bites and other New Orleans-inspired treats and libations. A second line parade will get the evening started so the good times can roll, featuring the NOLA Parade Band, followed by a "get down dance party" with Mike Quinn's Super Funk.
Attendees are encouraged to dress in "Mardi Gras regalia" for a costume contest. Sounds like Voodoo is the best place to do the voodoo that you do on Fat Tuesday. 6 p.m.-midnight, March 5; Voodoo Tiki Bar, 15 Magnolia Road, Charleston, 843-769-0228, voodootikibar.com
Teddy Bear Picnic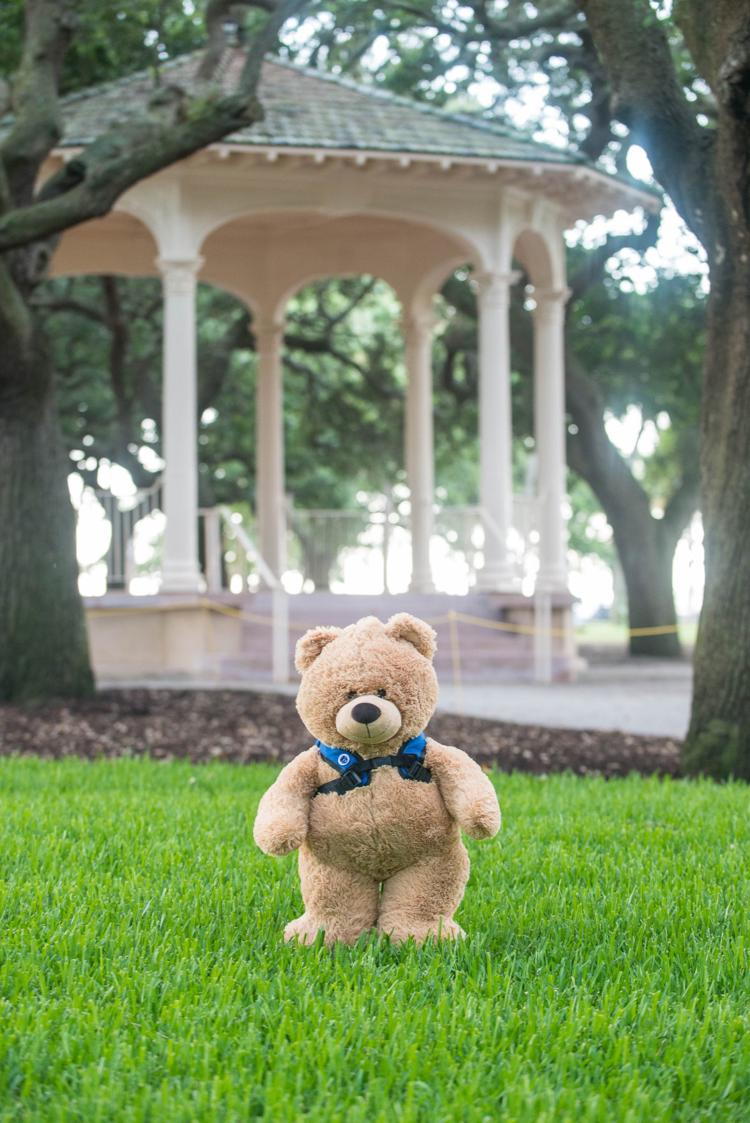 Have the kiddos pack up their Poohs and their Paddingtons because the 10th annual Teddy Bear Picnic returns to Hampton Park on Sunday, presented by the Charleston Parks Conservancy and its volunteer Park Angels.
There will be a Teddy Bear ER, where "injured" bears can be taken to triage for treatment and "well-bear checkups," and new this year will be a Teddy Bear Tea Party and scavenger hunt for older children. There also will be musical entertainment from Noodle McDoodle, hip-hop dancing bears from Dance Moves, face painting, crafts, and bears on parade, as well as seed planting and a special visit from the Lady Bug Lady and her lady bug car, Ms. Lulu.
Parker Bear, star of the Conservancy's children's book, "Here, There and Everywhere with Parker Bear" also will be there for photos and storytime. As told in the book, Parker Bear goes on an exciting Charleston parks adventure, visiting 10 local parks before joining his friends for the Teddy Bear Picnic. The book will be available for purchase at the event.
Families are encouraged to bring blankets, chairs and their own packed picnic lunch, but Dish and Design will have some tummy-yummies available for purchase.
"We started this event as a way for families and children to make memories in the park," said director of volunteers, Neves Richards, in a press release. "Now we have children who have literally grown up attending the Teddy Bear Picnic."
WHEN: 1:30-4 p.m., March 3
WHERE: Hampton Park, 30 Mary Murray Drive, downtown Charleston
PRICE: Free, but advance online registration for the tea party is encouraged.
MORE INFO: 843-724-5003, charlestonparksconservancy.org
Anime Film Fest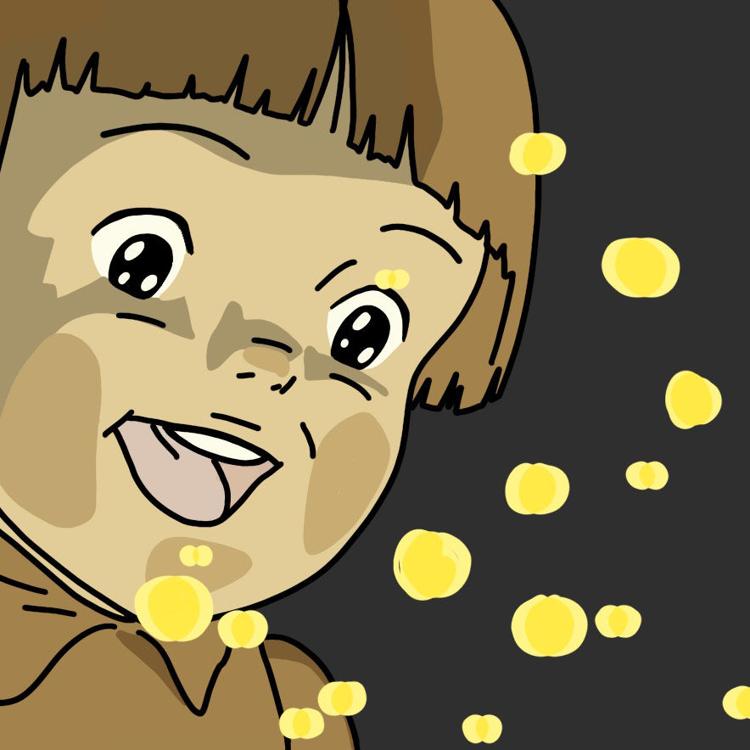 After the success of its first year, the Anime Film Fest returns to Charleston Music Hall on Saturday with four film screenings (dubbed in English). The venue is even flying in a special projector to maximize high-quality viewing.
Selections include: "My Neighbor Totoro" (G), about two young sisters who explore their new country house and encounter playful spirits in the home and nearby forest, particularly Totoro, a "massive cuddly creature;" "Grave of Fireflies" (NR), about a teenager caring for his younger sister when they are separated from their parents after a firebombing during World War II; "Your Name" (G), about a teenage boy and girl who "embark on a quest to meet each other for the first time after they magically switch bodies;" and "Akira" (R), about a bike gang leader who must save his friend, Tetsuo, from a secret government project, involving "anti-government activists, greedy politicians, irresponsible scientists and a powerful military leader, until Tetsuo's supernatural powers suddenly manifest."
Ice Bing will be on site selling food and beverages, Captain's Comics will have comic books and specialty items for sale, in addition to other vendors in the upstairs lobby, and the best part, cosplay is highly encouraged!
WHEN: Doors open at 11 a.m., screenings at noon, 2:30 p.m., 4:30 p.m. and 7 p.m., March 2
WHERE: Charleston Music Hall, 37 John St., downtown Charleston
PRICE: $12 per film; $40 four-film pass (with complimentary specialty poster)
MORE INFO: 843-853-2252, charlestonmusichall.com
KidsFair
The 31st annual Charleston KidsFair, presented by MUSC Children's Health and hosted by the Charleston Jewish Community Center Without Walls and the City of Charleston, will take over the Gaillard Center on Sunday. The six major themes of the fair are KidsHealth, KidsDiscovery, KidsSteam (STEM + Arts), KidsSafety, KidsFood and KidsPlay and organizations, schools, businesses and others will showcase their goods and services for families in attendance.
Organizers tout more than 120 hands-on learning activities, crafts, music, outdoor games, stage shows, live animals and more. Some special features include meeting favorite "Star Wars" heroes, becoming a "real rock star" or "circus star" for the day, mini-robots, bicycle giveaways, a local mascot parade and more.
Food trucks will be available on Anson Street and folks can park all day for $5 at the Gaillard and aquarium parking garages.
WHEN: 10 a.m.-4 p.m. March 3
WHERE: Gaillard Center, 95 Calhoun St., downtown Charleston
PRICE: $5 adult; free for ages 17 and younger
MORE INFO: 843-568-4450, charlestonkidsfair.com
Pups, pints, BBQ & bivalves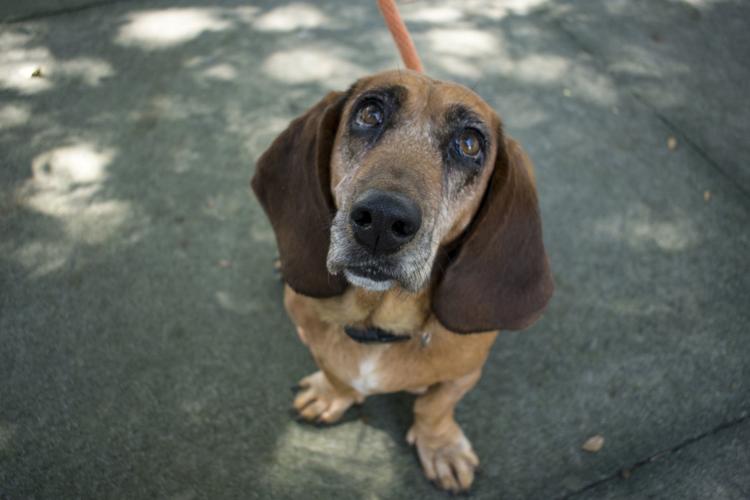 Here are a few food and beverage events around town this weekend, with a focus on oysters, BBQ, beer and good causes.
If domestic beers aren't your style, well, do I have an event for you... this place has everything (channeling my inner Stefon from "SNL"). The second annual Craft Beer & BBQ Festival at Bohemian Bull on James Island on Saturday will feature 20 local breweries, BBQ with sides and live music from Seitu Solomon Steelpan and the Jaykob Kendrick Band.
Important note: This event is for those 21 and older; "no children or infants," according to the event website, and carpooling or ride-share services are encouraged due to limited parking (not to mention, safety first, folks). 11 a.m.-5 p.m. March 2; Bohemian Bull Tavern & Beer Garden, 1531 Folly Road, James Island; $55-$60; 843-225-1817, bohemianbull.com/events
Presented by Follywood Productions, the ninth annual Follywood Oyster Roast benefit for the Warrior Surf Foundation is at The Barrel on Saturday, featuring oysters from Alligator Jack's, Cajun and Creole favorites (gumbo, etouffee, jambalaya), additional food trucks and art vendors. This is a family-friendly affair with kids' activities, jump castles and carnival games, but you have to leave the dogs at home this time. Live music is a big part of the day, with a Jimmy Buffett tribute from Folly Pirates Over Forty, classic and outlaw country covers from Solid Country Gold and classic rock covers from WPOS.
Warrior Surf Foundation offers veterans and active service members "an adventure-based approach to therapy and wellness through surfing." The organization was honored as one of the 2017 Top 10 CNN Heroes, in recognition of how it assists veterans in the coping process for post-traumatic stress disorder, survivor's guilt and other anxieties and injuries. Doors open at noon, 1:30-8 p.m. March 2; The Barrel, 1859 Folly Road, James Island; $15 general admission, free for ages 10 and younger; all-you-can-eat oysters sold separately; 843-732-2337, thebarrelcharleston.com
Pet Helpers presents its Shuck Your Paws Off Oyster Roast fundraiser at The Washout on Folly on Sunday, featuring live music from The Secrets and The Joint Chiefs, as well as a raffle and silent auction. For the non-oyster-eaters, hot dogs and veggie chili will be available. A special treat will be a visit from Charlie, the dog who represented Pet Helpers on national television on Animal Planet's "Puppy Bowl XV."
Bonus: you can take your (vaccinated and leashed) canine buddy with you for the festivities. Proceeds will benefit the Dixie Fund, the no-kill shelter's special medical care fund for injured and abused pets that arrive at Pet Helpers. 1-6 p.m. March 3; The Washout, 41 Center St., Folly Beach; $25-$30; 843-795-1110, pethelpers.org
The seventh annual Carolina Coonhound Rescue Oyster Roast fundraiser at Riverfront Park in North Charleston on Saturday will feature live music from Southbound 17, additional food options, a silent auction and adoptable hounds, all taking place next to the off-leash dog park and kids' playground. Noon-5 p.m., March 2; Riverfront Park, 1001 Everglades Ave., North Charleston; $30-$35, facebook.com/events/784839635204003