Here's what's on tap this weekend in Charleston, from movies to music and beyond.
'The Summer of Potter'
"It does not do to dwell on dreams and forget to live." — "Harry Potter and the Sorcerer's Stone"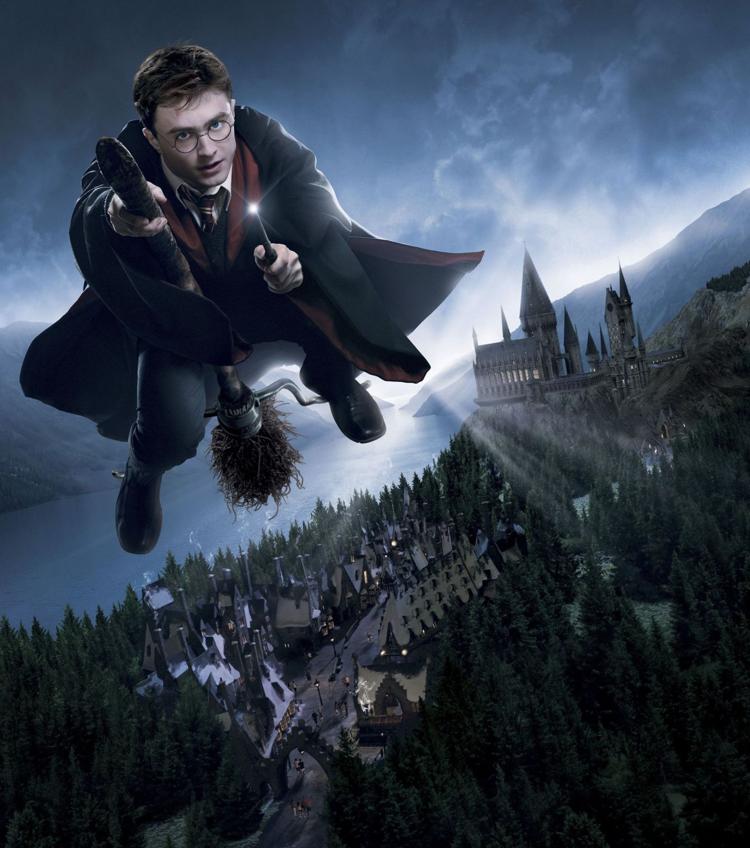 I have read that part of the attraction of the Harry Potter series is its ability to transcend age and generations, and I can whole-heartedly agree with that. When my niece was small, we would read a chapter together before bedtime. Of course, I totally butchered the name "Hermione" for years before the movies came out, but I was hooked on the stories and the characters almost immediately, and went on to read the series on my own. As for the movies, I STILL get goosies whenever I hear the tinkle of those little opening bells — you know the ones I'm talking about.
The folks over at the Charleston Music Hall must feel the same way, as they will kick off The Summer of Potter on Monday, to include screenings of all of the films and a Harry Potter-themed art exhibit in the upstairs gallery. To be honest, I'm down with a Harry Potter-inspired anything. In the spirit of transparency, I've been known to scream "Expecto Patronum" into the air while holding a fireworks sparkler (and that was just last year).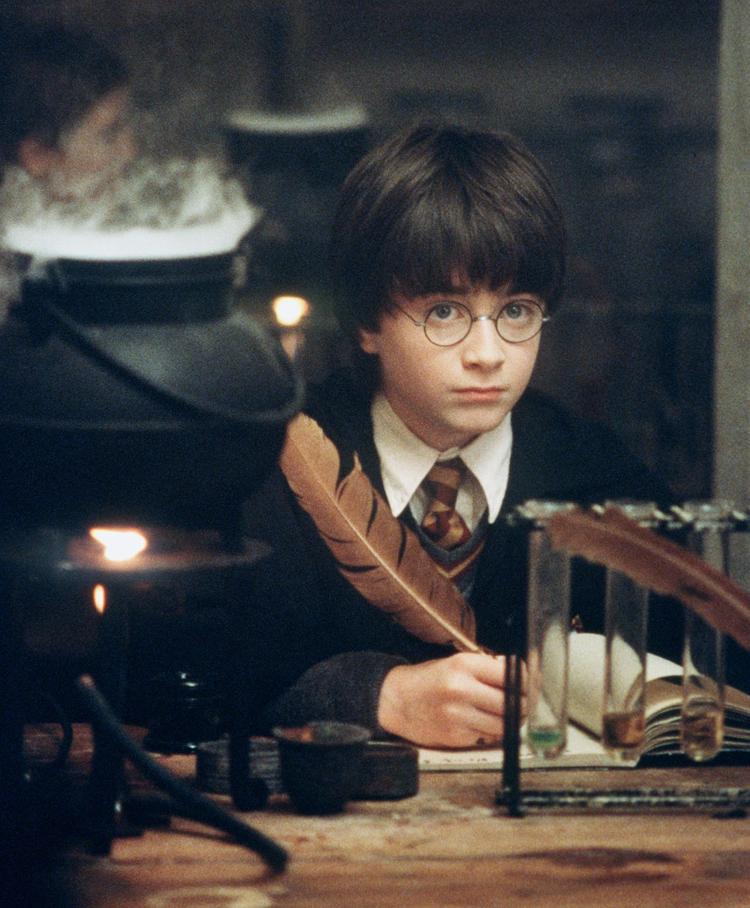 "Harry Potter and the Sorcerer's Stone" will be first, of course, and the rest of the films will follow accordingly on Mondays through August 5 (with the exception of July 15). Dressing up is highly encouraged and the venue will be transformed into the Wizarding World, with trivia, treats and more. The art exhibition will feature more than 20 local artists, with the opening reception on June 10 before the film. The exhibit will remain until all the screenings are complete.
Side mention: The Dorchester County/George H. Seago Jr. Library in Summerville (76 Old Trolley Road) is also starting a Harry Potter film series at 1 p.m. Monday, leading up to its Harry Potter Birthday Festival on July 31 (843-871-5075, dcl.lib.sc.us/node/3880).
Now, on to find a local Quidditch team.
WHEN: Art exhibition opening reception: 5-7 p.m. June 10; film screening: 6:30 p.m. doors, 7 p.m. movie June 10
WHERE: Charleston Music Hall, 37 John St., downtown Charleston
PRICE: $8 individual film tickets; $50 eight-film pass (includes specialty poster)
MORE INFO: 843-853-2252, charlestonmusichall.com
Concert Series Roundup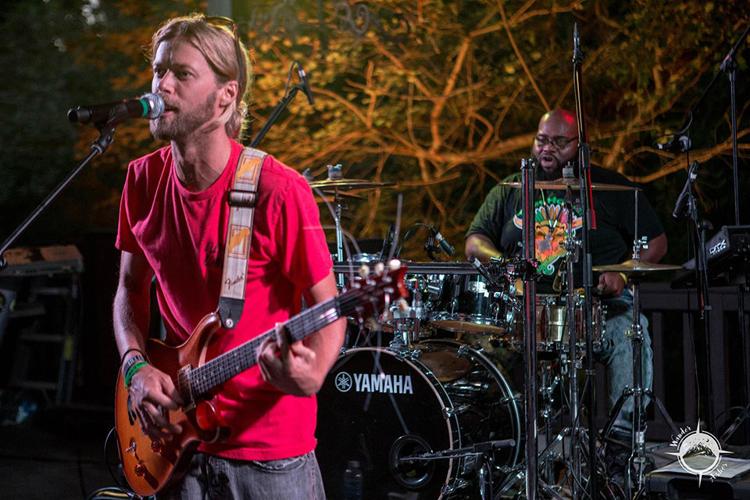 It's time to "Get Up, Stand Up" and "Stir It Up," y'all — the summer's Reggae Nights Concert Series returns to James Island County Park on Friday with reggae-rock band Signal Fire out of Wilmington, N.C., and arts, crafts and souvenir vendors, as well as a variety of food and beverage options (no coolers). Additional performers in the series include Mighty Joshua & Zion 5 (June 28), Well Charged (July 19) and Mystic Vibrations (August 2). 7:30 p.m. gates, 8 p.m. music June 7; James Island County Park, 871 Riverland Drive; $10 per person, free for ages 12 and younger; 843-795-4386, ccprc.com/1619/Reggae-Nights
Charleston County Parks also brings back the Cheers on the Pier series at the Mount Pleasant Pier on Thursday, featuring "beach-driven bluegrass" from Dallas Baker and food and beverages available for purchase. Upcoming performers include Chris Boone (June 13) and Jamie Coan with David Owen (June 20). 6-8 p.m. June 6; Riverwatch Café at the Mount Pleasant Pier, 71 Harry M. Hallman Jr. Blvd; free admission and parking; 843-795-4386, ccprc.com/3286/Cheers-on-the-Pier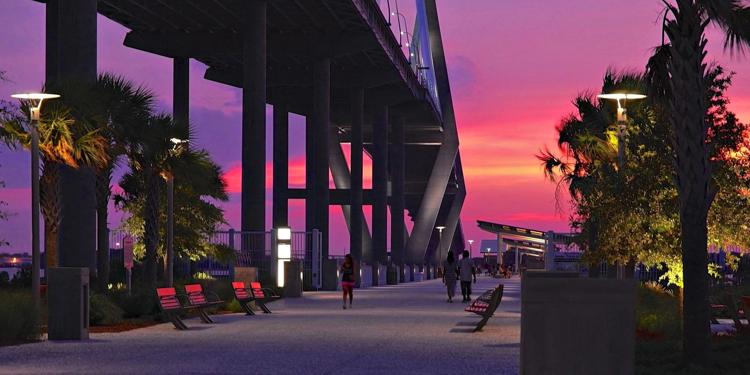 The Charleston Parks Conservancy hosts the Summer Series at Rose Pavilion at Hampton Park on Thursday, featuring music from country-pop rocker McKenna Andrews, the Roti Rolls and Golden Pineapple food trucks, lawn games and a jump castle. Folks can take a picnic and adult beverages will be available for purchase (no outside alcohol). Upcoming performers include Lumberjack Time Traveler (June 20), Nathan & Eva (July 11) and Logan & The Kidders (July 25). 6-8:30 p.m. June 6; Rose Pavilion at Hampton Park, 30 Mary Murray Drive, downtown Charleston; free admission; 843-724-5003, facebook.com/CharlestonParksConservancy
The Ponds in Summerville begins its Summer Concerts at the amphitheater on Saturday, featuring Caribbean and calypso music from Island Trio and area food trucks. This month's proceeds from on site donations will benefit the Summerville Dorchester Museum. Upcoming performers include the Shem Creek Boogie Band (July 20) and the Mahon Brothers (August 17). 6-9 p.m. June 8; The Ponds Amphitheater, 100 Hundred Oaks Parkway Summerville; free admission; 888-476-3017, bit.ly/2MsR0VM
For those of you farther south of the peninsula, The Sanctuary at Kiawah hosts its Summer Concert Series on Saturday, featuring The Encore Band. The series will continue through Aug. 24 with local and regional bands, including Thomas Champagne & Friends, the Travis Allison Band and the River City Dixieland Jazz Band. 5:30-8:30 p.m. June 8; Grand Lawn at The Sanctuary Hotel, 1 Sanctuary Beach Drive, Kiawah Island; free admission; 843-768-6296, kiawahresort.com/event/summer-concert-series/2019-06-01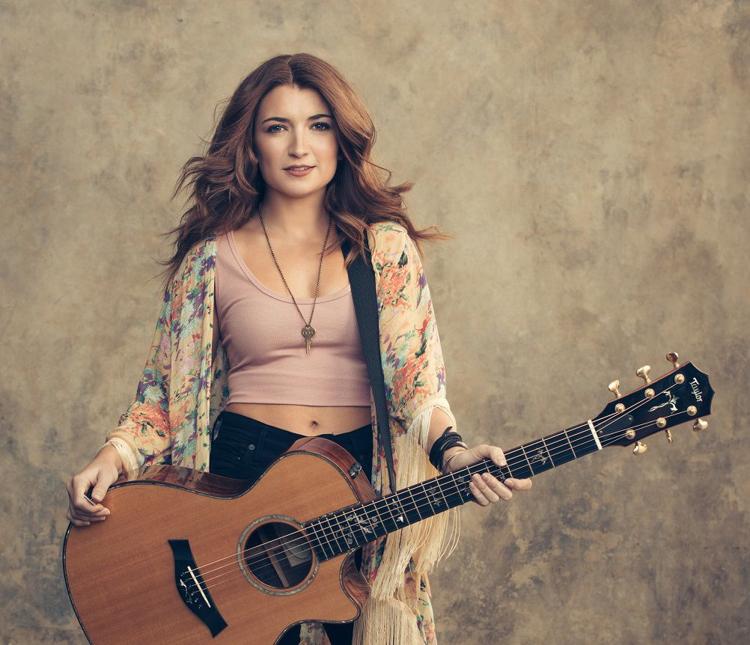 Party in the Park with 103.5 WEZL is up and running at Mount Pleasant Memorial Waterfront Park, showcasing Nashville country artists and local singer-songwriters. Tuesday will feature Columbia Records' Tenille Townes, with Tyler Rich and Charleston's own Lauren Hall. Upcoming performers include Lauren Alaina with Page Mackenzie (June 18) and David Lee Murphy with Haley Mae Campbell (June 25). 6-9 p.m. June 11; Mount Pleasant Memorial Waterfront Park, 99 Harry M. Hallman Jr. Blvd.; free admission; 843-721-1035, wezl.iheart.com/featured/party-in-the-park
Billy Ray Cyrus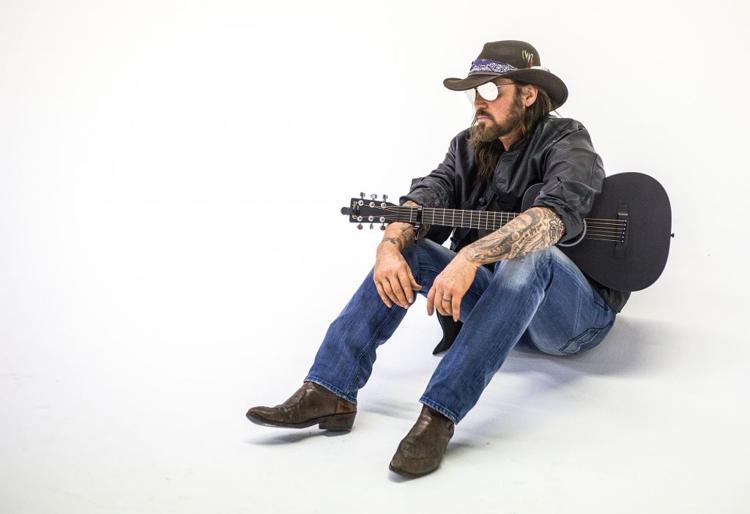 The summer after I graduated from high school, I accompanied my mother to her 25th high school reunion in Florida, and I'm quite sure everyone's highlight was my teaching them how to do the "Achy Breaky Heart" line dance. Therefore, it gives me great pleasure to let y'all know that the HonkyTonk Saloon in Ladson will host Billy Ray Cyrus on Wednesday, a special stop on "The Snakedoctor Circus" tour, also the name of his upcoming album. Opening will be country-rocker Derek Jones.
Cyrus has burst back onto the music scene lately with the release of a remix of Lil Nas X's "Old Town Road," on which Cyrus is featured. Cyrus has released more than a dozen albums since "Achy Breaky Heart" blew up in 1992 and has since been seen on the big screen, small screen and the stage. Note: The notorious mullet has been replaced with longer (more even) locks.
WHEN: 4 p.m. doors, 7:30-8 p.m. music June 12
WHERE: HonkyTonk Saloon, 192 College Park Road, Ladson
PRICE: $37.50 general admission; $75 preferred section
MORE INFO: 843-569-6000, honkytonksaloon.com
Military Tributes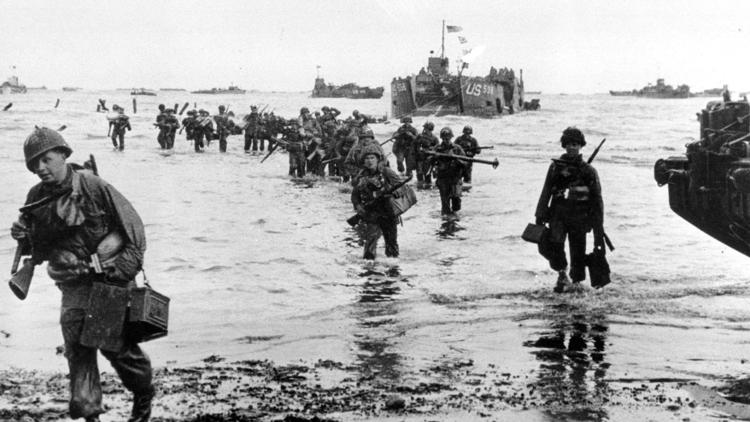 In recognition and remembrance of the 75th anniversary of D-Day, Patriots Point will welcome 10 World War II veterans aboard the aircraft carrier Yorktown on Thursday to share their memories of the battle. The program also will include the role the museum's destroyer Laffey played in the history that was made on Utah Beach on June 6, 1944. The Heritage Winds woodwind quintet, part of the U.S. Air Force Heritage of America Band, will perform after the program. The guest veterans are all from South Carolina and will be available for a meet-and-greet following the program. 10:30 a.m.-noon program, 1:30-2:30 p.m. meet-and-greet June 6; Patriots Point Naval & Maritime Museum, 40 Patriots Point Road, Mount Pleasant; free admission; 843-884-2727, patriotspoint.org
Also in commemoration of the 75th anniversary of D-Day, song-and-dance sister act Gracie & Lacy will present their "Star-Spangled Spectacular" on Friday and Saturday at Queen Street Playhouse, featuring music from the 1940s, costumes, choreography and a little bit of history thrown in. These shows are held in conjunction with Piccolo Spoleto. 7 p.m. June 7 and 3 p.m. June 8; Queen Street Playhouse, 20 Queen St., downtown Charleston; $15-$30; 866-811-4111, gracieandlacy.com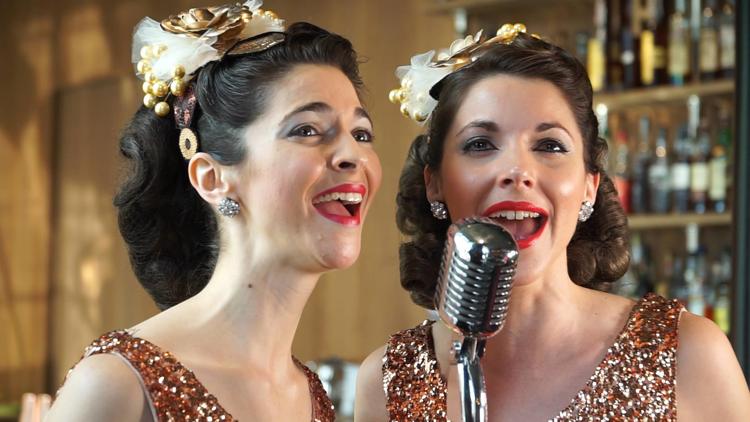 The Charleston Battery will host Military Appreciation Night for its soccer game against Birmingham Legion FC at MUSC Health Stadium on Daniel Island on Saturday, featuring free admission to all former and current military members and their families, a special POW/MIA Chair Dedication ceremony with a full color guard and the Akima Hometown Hero presentation, followed by post-match fireworks. 7:30 p.m. June 8; MUSC Health Stadium, 1990 Daniel Island Drive; $15 general admission; 4-for-$40 non-military; free for military and families with ID;
843-971-GOAL, charlestonbattery.com
Philip Simmons Birthday
In celebration of the birthday of the late legendary local blacksmith Philip Simmons, Neema Gallery will host a special event on Sunday in honor of the beloved craftsman's work and legacy. In an interview for The Post and Courier in 2009 after Simmons' death, then-mayor Joe Riley said he was "at once a very gentle man and a great life force. His beautiful artistic creations, made out of wrought iron, grace the Holy City of Charleston throughout the downtown area and beyond."
This birthday party will feature music from local youth band Tribe, screening of a documentary on Simmons, children's art activities, master storyteller Minerva King, food and a silent auction with Simmons' work, as well as creations from other S.C. artists. There also will be guided tours focusing on Simmons' work located in proximity to the gallery.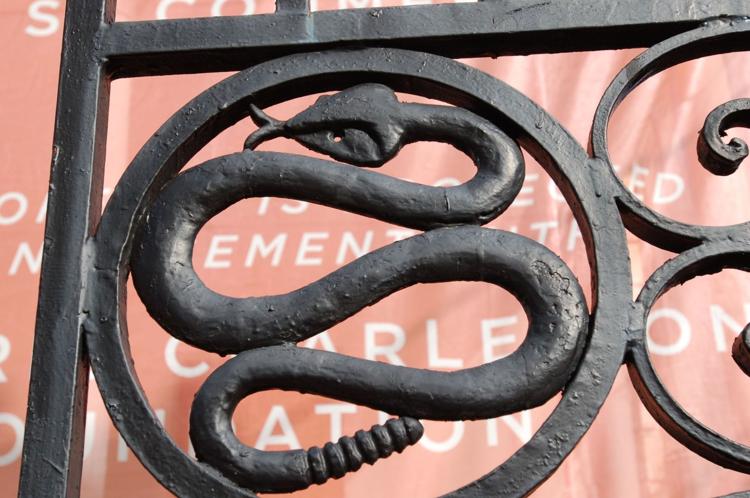 Proceeds will benefit the establishment of The Philip Simmons Scholars Eastside Children & Youth Enrichment Program, designed for children ages 5-17 who live on Charleston's Eastside, where Simmons lived and worked. Neema Gallery features original art and jewelry from African-American artists from South Carolina. RSVP requested.
WHEN: 3-6 p.m. June 9
WHERE: Neema Gallery, 3 Broad St., Suite 100, downtown Charleston
PRICE: Free and open to the public
MORE INFO: 843-353-8079, neemagallery.com