A Pulitzer Prize winner and Grammy winner are neighbors in Nashville.
Those neighbors, Jon Meacham and Tim McGraw, decided to write a book together, which they're now promoting on a seven-city book tour with a stop in Charleston. 
Meacham, esteemed presidential biographer and contributing writer to The New York Times Book Review, lives just down the street from country star McGraw, who is known for hit songs like "Live Like You Were Dying," "I Like It, I Love It" and "It's Your Love."
The dynamic duo met at a dinner party several years ago and continued those dinners after realizing they both shared an interest in discussing politics, history and current events.
"Just being in a room with someone with so much knowledge has been inspiring," McGraw says of the partnership and friendship. 
The pair didn't set out to write a book together, but the idea soon developed as a result of their casual conversations. Because of his interests in music and songwriting, McGraw one day asked Meacham if he had ever thought about the progress of American history according to the role that music has played. 
"I really hadn't," Meacham says. But he wanted to learn more.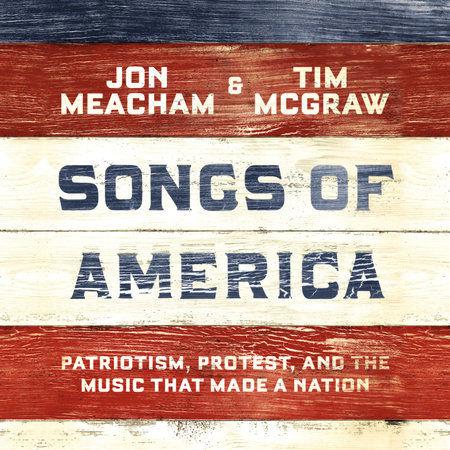 Thus, the idea for "Songs of America" took hold. The textbook, published with Random House, explores songs of patriotism and protest that helped shape the nation, starting with the Revolutionary War and continuing through the 9/11 terrorist attacks and up until former President Barack Obama's inauguration. 
"You can't understand our country without music, culture and literature," Meacham says. "History didn't happen in some vacuum. It wasn't a clinical operation or the gods on Olympus. American history is about the powerful intersecting with the powerless, and one of the things that gives you the capacity to understand that relationship is what people were singing." 
Meacham was the lead author, while McGraw wrote side bars focusing on individual songs. 
"I didn't want to look like a historian," says McGraw, though his favorite subject in school was history. "I wanted it to come from my voice, my musical experience and what I learned from this process." 
For their tour, Meacham and McGraw will both discuss their thoughts about the book and writing process. McGraw will perform a few songs from it, and others that have inspired him. 
"Luckily, I will not be singing," Meacham jokes. "That's a good thing for everybody."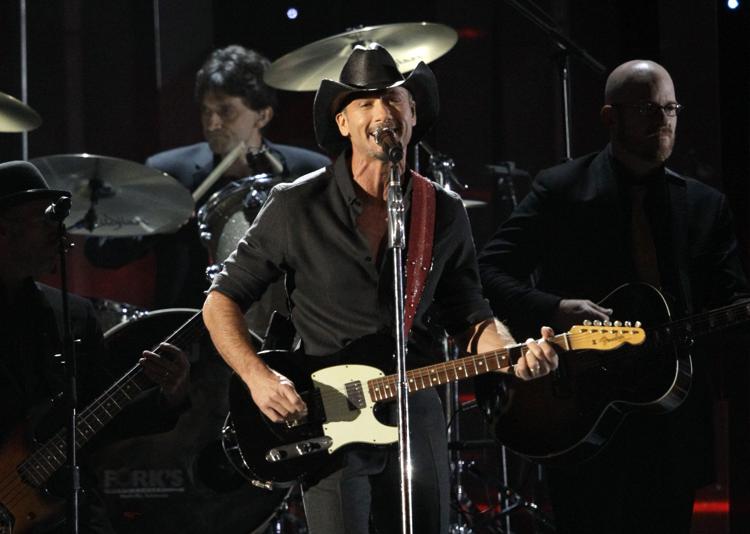 McGraw says he learned a lot throughout the process, soaking in the stories of patriotic triumphs and protests in America and just what they meant for the nation at the time.
Meacham says the protest songs, in particular, make the book, and our history, so interesting. It's fascinating to learn how music reflected conflict and tension, and how it changed with the times. 
"'God Bless America' inspired Woody Guthrie to write 'This Land is Your Land.' I didn't know that until writing this book," Meacham says. 
Another example is how the shift in morale and viewpoints during the Vietnam War was expressed musically.
"The patriotic 'Ballad of the Green Beret' was the No. 1 song in America in 1966, but more people were singing protest songs like Bob Dylan's 'Blowing in the Wind' in 1968," he notes. 
McGraw says the very first song mentioned in the book, "The Liberty Song," stuck out for him because of the prescient lyrics and the British march to which those lyrics were set. 
"The irony of the choice of the music of the British anthem isn't lost on me," he writes in the side bar. "It's shrewd to put new words to an old tune, especially if you're trying to turn the familiar on its head." 
But it's more than that, he says. It's how that song shaped our nation before the Revolution had even begun.
"It's striking to me how art has a way of picking up the national conversation once it reaches a certain point and then how a song can galvanize people's way of thinking and give people a moral cause of action," McGraw says. 
The duo's focus on music was purposeful, a way to grab the attention of folks who might not initially have much interest in history but who are tuned in to pop culture and the arts, McGraw says. Meachum couldn't agree more.
"Music has a way of transporting you that prose doesn't, and that's painful for me to say as a prose guy," Meacham says. "You can listen to a song, the content of which you disagree with, with more of an open mind or heart than a speech about things you disagree with." 
Meacham, who just released "Soul of America" in 2018, says the experience this time around would not have been the same without McGraw. 
"I'm not a big collaborator and wasn't sure how it would go, but Tim was a gem of a partner on it," Meacham says. "Having a performer and historian do something like this together was a unique opportunity to check two boxes that often don't get checked on same project."
Tickets to the "Songs of America" tour stop in Charleston at 7:30 p.m. on June 11 at the Gaillard Center are still on sale at gaillardcenter.org.