William Shakespeare's late masterpiece, "The Tempest," has been performed on stage and adapted to the silver screen countless times, most recently in Julie Taymor's 2010 film version of the same name, starring Helen Mirren.
Threshold Repertory Theatre's Shakespeare Workshop will put its own spin on the Bard's classic starting July 19. Its themes of shipwreck, survival, romance, competition and conflict continue to enjoy wide appeal.
"If you look at reality TV, and shows like 'Survivor' and 'Big Brother' and 'Lost,' these issues are still very popular, and people are still thinking about them," says director Lorilyn Harper.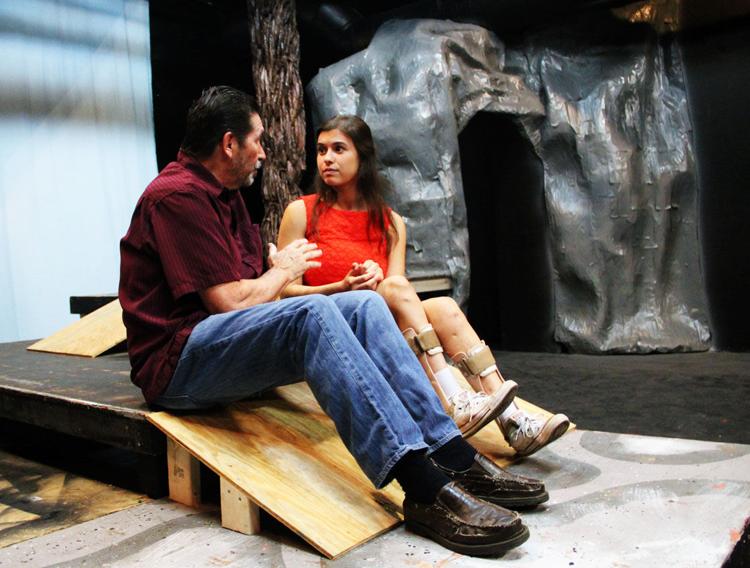 In the play, Prospero, the rightful Duke of Milan, has been banished to a remote island, along with his daughter Miranda, by his usurping brother, Antonio. After 12 years of isolation, Prospero, who dabbles in sorcery, conjures a storm that brings him face-to-face with his brother and gives him the chance to restore his daughter to her rightful place.
Beyond the allure and the capacious desert island island metaphor — think "Robinson Crusoe," "Gilligan's Island" and "Lord of the Flies" — "The Tempest" mines the ever-fertile soil of what justice means, who gets to administer it and how we distinguish men from monsters.
The contemporary significance of the play's timeless themes excited Steven Tarnow, who plays Antonio.
Tarnow, a local actor who recently played Sweeney Todd at Flowertown Players in Summerville, said the language of the play is challenging, but the ideas expressed very relevant.
"The last time I did Shakespeare was in grad school and it was terrifying," he says. "The heightened language and everything obviously adds another dimension of difficulty ... but at the same time, (the material) deals with elements and themes that are very poignant to a lot of what is going on in today's society."
Tarnow, referring to the divisive state of national politics, said the struggle for power is nothing new.
"It's not so black and white," he says. "Everyone believes they are right, it's just a matter of perspective. Antonio, the character I play, is for all intents and purposes the villain, but he genuinely believes what he is doing is right."
Corinne Tyo, a high school drama teacher in Dorchester County who plays the jester Trinculo, a member of the shipwrecked party, said the play's themes resonate with the current debate about immigration.
"I spend, I think, all of my scenes in the play with the character Caliban, who is treated horribly throughout the play just because he looks different," Tyo says.
The character Caliban is the son of a witch who occupied the island before Prospero and Miranda got there. He is its only native inhabitant. Upon their arrival, Prospero and Miranda teach him English and attempt to "civilize" him, but when he attempts to rape Miranda, he is treated like a slave.
"My character doesn't know about that though," Tyo says. "I call him a monster repeatedly ... it's simply because he's different. You consider that and look at what is happening right now with so many immigrants and refugees being treated horribly. You go on Facebook and social media and see the horrible things people are saying, and you have to ask yourself: Where is that coming from?"
Harper chose to set this production close to the present day to make it as accessible to the audience as possible.
"It's not a completely traditional production," she says.
In addition to being modernized, it's been shortened.
"I think, for the most part, we have managed to preserve the plot, the story and the characters in as much detail, and with as much relatability, as possible."
If you're not familiar with Shakespeare, or intimidated by the language, "The Tempest" is a great place to start, Harper says. And Threshold's stage manager Anna Davis promises an immersive theater experience, with the small blackbox-style playhouse completely transformed into a tropical island.