EDITOR'S NOTES:
The North Charleston Christmas Festival & Parade, initially rescheduled for 4 p.m. Saturday, Dec. 8 because of last weekend's bad weather, has been canceled. There are currently no plans to reschedule again.
To avoid the incoming inclement weather, the Folly Beach Christmas Parade start time has been moved up an hour to noon on Saturday, Dec. 8.
America's Boating Club Charleston Parade of Boats scheduled for Saturday, Dec. 8 has been cancelled by the U.S. Coast Guard due to forecast conditions.
The fifth annual Holiday Parade of Boats Viewing Party, presented by the historic Rotary Club of Charleston and the City of Charleston, will still take place at the Charleston Maritime Center from 5 to 8 p.m. Saturday evening. The event includes barbecue from Swig & Swine, live entertainment and a cash bar. charlestonparadeofboats.com/buy-tickets
Due to Sunday's weather forecast and an abundance of caution, Chanukah in the Square will be moved indoors to the Center for Jewish Life, 477 Mathis Ferry Road, Mount Pleasant. The event is still 4-6 p.m. on Sunday, Dec. 9 and will include all initially scheduled activities and speakers.
Due to weather concerns, the Summerville Christmas Parade has been postponed until Sunday, Dec. 16 at 2 p.m.
Chanukah in the Square
"Oh, dreidel, dreidel, dreidel, I made you out of clay, and when you're dry and ready, oh, dreidel we shall play." — Samuel E. Goldfarb
I have no clue how to play the dreidel game, but I sure do love the song, which was recorded in 1927, but not popularized as a traditional part of Hanukkah celebrations until the 1950s. Speaking of celebrations, the Yaschik/Arnold Jewish Studies Program with the College of Charleston and Chabad of the Lowcountry are again partnering up for the 11th annual Chanukah in the Square event on Sunday. Normally, it would be held in Marion Square, but rainy weather this year has prompted organizers to move it to the Center for Jewish Life in Mount Pleasant.
This family-friendly festival will be full of food, featuring hot potato latkes, hot pretzels, hot dogs, donuts and more. The tradition of eating foods fried in oil is in remembrance of when the ancient Hebrews reclaimed their temple in Jerusalem from the Greeks. They only had enough oil to last one night for their rededication, but it miraculously burned for eight nights.
A giant menorah will be lit by local Holocaust survivors, with special remarks from Mayor John Tecklenburg, Anita Zucker, Congressman Mark Sanford and Congressman-elect Joe Cunningham. The Kleztonians will provide live music and kids' activities will range from a jump castle and face painting, to Chanukah sand art and the making of neon menorah glasses. All are welcome to this event, which will also include some novelties and giveaways.
WHEN: 4-6 p.m. Dec. 9
WHERE: Center for Jewish Life, 477 Mathis Ferry Road, Mount Pleasant
PRICE: Free admission
MORE INFO: 843-884-2323, bit.ly/2Rto4ea
Reindeer Run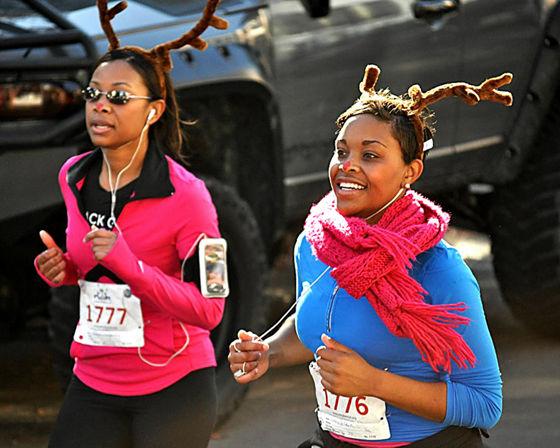 Now, Dasher, now Dancer, now Prancer and Vixen! On Comet, on Cupid, on Donner and Blitzen! The annual Reindeer Run returns to downtown Charleston on Saturday, presented by Half-Moon Outfitters. This family-oriented and pet-friendly (and stroller-friendly) 5K run and walk will begin at the corner of East Bay and Queen streets, continue along the Battery and back to the starting line for the after-party and beer garden.
Costumes are highly encouraged and there will be contest categories for adults, children, groups and dogs. This year, proceeds from the run will benefit the MUSC Shawn Jenkins Children's Hospital and the Charitable Society of Charleston.
WHEN: 9 a.m. Dec. 8
WHERE: Corner of East Bay and Queen streets, downtown Charleston
PRICE: $30-$50; free for ages 4 years and younger
MORE INFO: reindeerrun.org
Holiday movie roundup
Celebrate how the bell still rings for all who truly believe in the spirit of Christmas at MUSC Health Stadium's Films on the Field event on Friday, with a special screening of "The Polar Express" (2004) on the 3,000-square-foot videoboard. Pajamas are encouraged and there will be train rides, food trucks, hot cocoa and s'mores. Attendees may bring blankets and chairs and leashed dogs will be permitted. $5 admission; free for ages 6 years and younger. 6-8 p.m. Friday, Dec. 7. 843-971-4625, facebook.com/events/301963907199643
If Clark Griswold is your holiday muse, then get to the Charleston Music Hall on Monday for the first installment of its Holiday Film Series, a screening of "National Lampoon's Christmas Vacation" (1989). Additional movies in the series are "It's a Wonderful Life" (1946) on Dec. 11, "Die Hard" (1988) on Dec. 12 (get over it — people think it's a Christmas movie) and "Elf" (2003) on Dec. 17. Caroling will begin at 6:30 p.m. before every screening. $8-$10 admission; 7 p.m. Monday, Dec. 10. 843-853-2252, charlestonmusichall.com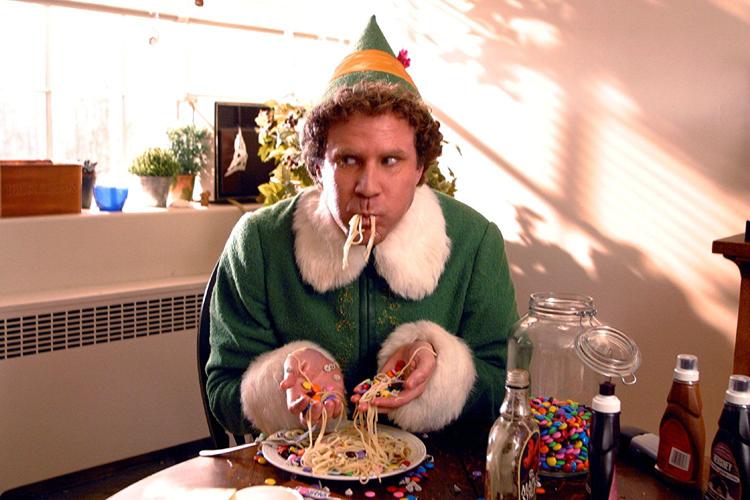 Your four main food groups may be candy, candy canes, candy corns and syrup, but you'll have to settle for $5 small one-topping pizzas at Mellow Mushroom Avondale's Movie Night on Wednesday, with a special screening of "Elf" (2003). 7-10 p.m. Wednesday, Dec. 12. 843-747-4992, facebook.com/events/116135989304062
More Holiday Happenings
There's no end to the holiday goings-on around town, especially since some had to be rescheduled from last weekend's tempest of rains, so I've gathered another nice list of things for this weekend. All holiday events are free admission unless otherwise noted.
Downtown Charleston:
The 37th annual Holiday Parade of Boats heads back to the harbor on Saturday night with bright lights galore on our local fishing boats, pleasure boats, sail boats and power boats. This evening processional will start on the Mount Pleasant side up the Cooper River, back down the Cooper along the peninsula, around the Battery downtown and then back up the Ashley River to the Coast Guard station.
The Historic Rotary Club of Charleston will host a viewing party fundraiser with lots of bells and whistles at the Charleston Maritime Center (charlestonparadeofboats.com; $35-$40). 5:30-8-ish p.m. Saturday, Dec. 8. 843-724-7414, bit.ly/2KTaLBh
The Holiday Market at the Charleston Farmers Market in Marion Square got rained out on its opening last weekend, but will be back with additional festive vendors, live music and visits from Santa and Mrs. Claus each Saturday and Sunday through Dec. 16. 9 a.m.-3 p.m. Saturday, Dec. 8-Sunday, Dec. 9. facebook.com/events/2834934023198694
The annual Holiday Parade has been rescheduled for Dec. 16 and those details will come in next week's edition of My Charleston Weekend. 843-724-7305, charlestonarts.org/programs/holiday-magic
Folly Beach:
The Edge of America will have its holiday fun at the annual Folly Beach Christmas Parade on Saturday, with floats being judged on Most Original Entry, Best Band/Music Group and Best Christmas Season Spirit. Santa will ride on top of the fire truck down Center Street and will be a part of the post-parade festivities at Folly River Park and Folly Beach Baptist Church. There will be special kids' activities, an arts and crafts show and Santa will take a listen to Christmas wish lists and hand out goodies. 1-4 p.m. Saturday, Dec. 8. 843-588-2447, facebook.com/cityoffollybeach
Goose Creek:
The Lakeside Light Display opening event at Goose Creek Municipal Center on Friday will feature holiday musical entertainment from local groups, hayrides, crafts, hot chocolate and cookies, roasted marshmallows, Santa and more. 6-8 p.m. Friday, Dec. 7. 843-569-4242, cityofgoosecreek.com/event/lakeside-light-display-opening-night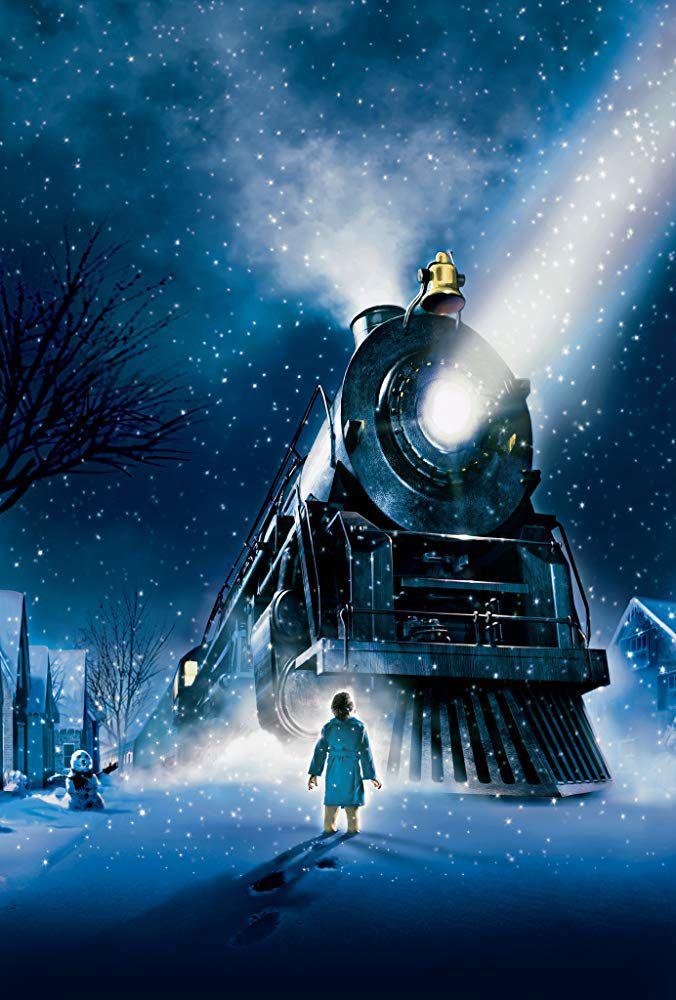 James Island:
The Town Market on James Island will host its Holiday Market & Movie on Friday with more than 80 local vendors with food and crafts, produce and gifts. Additional activities include painting ornaments, a book swap, roasting marshmallows, jump castles, live music and more. "The Polar Express" (2004) will be screened at dusk. 4-8 p.m. Friday, Dec. 7. 843-471-7845, facebook.com/events/273915360129291
James Island County Park will continue with its nightly Holiday Festival of Lights and special activities and entertainment until Dec. 31 (holidayfestivaloflights.com).
Moncks Corner:
Christmas in the Corner on Thursday is an annual shopping event with "Christmas deals and steals" from the shops along Main Street and Railroad Avenue. 5-8 p.m. Thursday, Dec. 6. 843-719-7900, facebook.com/events/352682312197233
The Holiday Fairs are Friday-Sunday each weekend through Dec. 23 at the Moncks Corner Regional Recreation Complex, with arts and crafts vendors, food, entertainment, carnival rides, Santa and more. Bring an extra $5 per vehicle for the Holiday Lights Driving Tour at Santee Cooper HQ. Holiday Fair: 6-9:30 p.m. Friday, Dec. 7-Sunday, Dec. 8; Holiday Lights: 6-9 p.m. daily through Dec. 30 (closed Dec. 24-25). 843-719-7900, facebook.com/events/198571464356595
The annual Christmas Parade & Tree Lighting are now separate events because of last weekend's rain. The tree lighting will be at 6:30 p.m. Friday, Dec. 7 at the Market Pavilion. The parade along Main Street at 6 p.m. Saturday, Dec. 8 will feature the S.C. State University Marching Band. 843-719-7900, Tree Lighting: facebook.com/events/740932352938216, Parade: facebook.com/events/187597678793177
Mount Pleasant:
The 19th annual Holiday Market and Craft Show will be at the home of the Mount Pleasant Farmers Market at Moultrie Middle School on Saturday, featuring the usual market fare and wares, as well as holiday-specific gifts and crafts, live entertainment "with a holiday twist," kids' activities and visits with Santa. 11 a.m.-4 p.m. Saturday, Dec. 8. 843-884-8517, experiencemountpleasant.com/events/holiday-farmers-market
The Mount Pleasant Christmas Light Parade will brighten up W. Coleman Boulevard on Sunday night, beginning on Mill Street and ending at Patriots Point Road. Before those floats launch, though, expect a "spectacular pyrotechnic fireworks show." Be sure to check out the website for area road closures and in the interest of public safety, the parade route is a No Drone Zone. 5:30-8 p.m. Sunday, Dec. 9. 843-884-8517, experiencemountpleasant.com/events/christmas-light-parade
North Charleston:
The Christmas Parade & Festival, rescheduled for Saturday, will head up East Montague Avenue, around Park Circle and down again, including visits with Santa, children's activities, entertainment, an artists' market, food vendors and a marshmallow pit. Festival 4-7 p.m. and Parade 5 p.m. Saturday, Dec. 8. 843-554-5700, northcharleston.org/residents/special-events/christmas-festival
Summerville:
The Holiday Market at Carnes Crossroads returns to the Green Barn on Saturday, with more than 75 local vendors with handmade gifts, goodies and more, with food trucks, holiday music and festive decorations. 11 a.m.-4 p.m. Saturday, Dec. 8. 843-761-8600, carnescharleston.com/event/carnes-crossroads-holiday-market-2
"Making Spirits Bright" is the theme for this year's Summerville Christmas Parade on Sunday and there will also be a Food Truck Rodeo in Hutchinson Square. Check website for parade route details along W. Richardson Avenue and W. 4th N., Main and Hickory streets. 2 p.m. Sunday, Dec. 9. 843-821-7260, summervilledream.org/summerville-christmas-parade.html
West Ashley:
Frothy Beard Brewing will host its Winter Bazaar on Sunday, with more than 20 local artists and craftsmen with gifts ranging from jewelry to pottery, candles to soaps. Noon-5 p.m. Sunday, Dec. 9. 843-872-1075, facebook.com/events/708828296156971