Back-to-school celebrations
It's time for the frills and frolics of summer to fall by the wayside, to quickly be replaced by homework, bus rides and school assemblies. Here are a couple of events to give that last little bit of summertime fun for the kiddos.
The First Day Festival returns to Liberty Square and Gadsdenboro Park on Sunday, presented by the Charleston Mayor's Office for Children, Youth and Families, who want us all to "celebrate a new beginning." I do not jest when I say that there are SO many things going on throughout the day. The South Carolina Aquarium will offer free admission (1-4 p.m.); Spirit Line Cruises will offer up some free boat rides; the Fort Sumter Museum will offer tours; free school supplies will be doled out; Lowcountry Food Bank will make no-cost distributions; food trucks will be on site and the Aquarium and Gaillard Center garages will have $1 parking (score!).
The list of community exhibitors and vendors is gargantuan and will feature representatives in the areas of recreation, health and wellness, education, family and all-around super-duper cool stuff. Plus, there are two — yes, two — kids' zones with activities, games, face painting and more. 1-4 p.m. Aug. 18; Liberty Square, 340 Concord St., downtown Charleston and Gadsdenboro Park, 303 Concord St., downtown Charleston; Free admission; 843-965-4190, firstdayfestival.wixsite.com/2019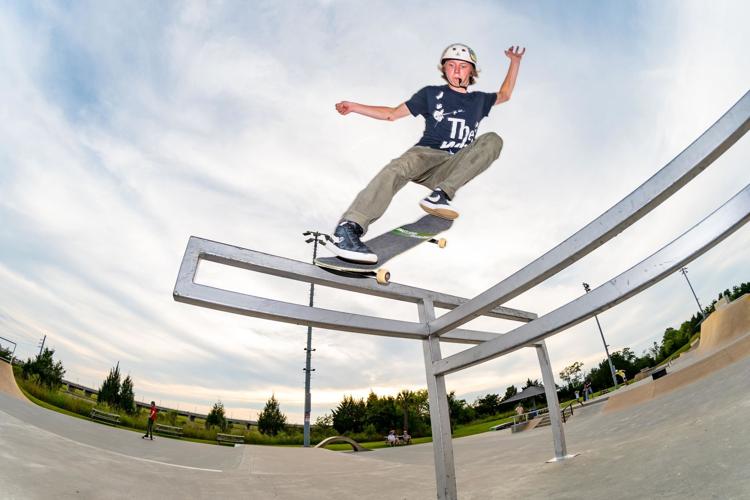 SK8 Charleston will host its inaugural back-to-school bash, the "End of Summer Grind," on Monday. This event is open to folks of the skateboarding and non- variety, and will feature live music from local garage rock band Lagoona and the Rebel Taqueria and Sno Biz food trucks. There will be a "longest grind" contest and the skate park will announce the winner of a custom longboard by Akamai Creations artist Dave Thorvalson (must enter raffle in advance at ccprc.com/1725/SK8-Charleston). Proceeds will benefit the Charleston County Parks Foundation's SK8 Forward project, which introduces skateboarding to youth who may not typically have the opportunity to learn because of financial or other limitations. 6-9 p.m. Aug. 19; SK8 Charleston, 1549 Oceanic St., downtown Charleston; Free with general park admission: $1 spectators, $3 skaters; 843-795-4386, bit.ly/2TlOujG
Patrick Swayze's Birthday Party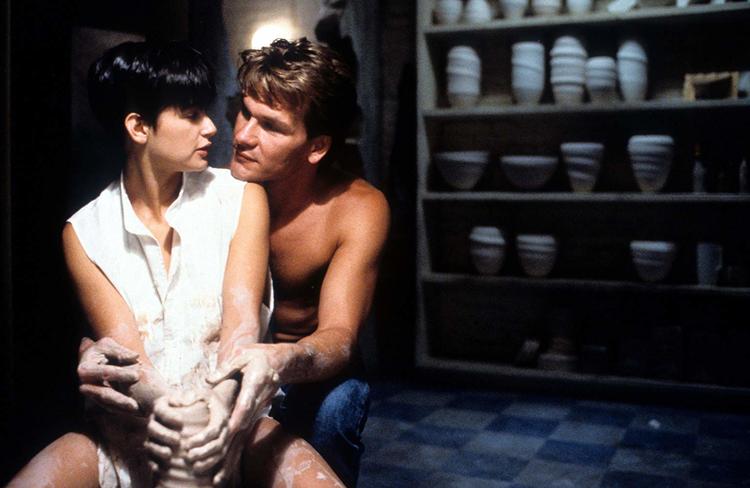 If you can't make it out to the Tin Roof on Wednesday, then, well, "Molly, you in danger, girl." The venue has teamed up with Vive Le Rock Productions to present Patrick Swayze's Birthday Party, an "action-packed night" revolving around Swayze, his movies and other areas of his career. He would have turned 67 on Aug. 18, but we lost the mighty handler of the "Road House" ruffians, "the best damn cooler in the business," 10 years ago in September.
As for the evening's games, prepare for "Throw Baby in the Corner" (no real babies will be hurt; played with baby dolls and is quite literally, throwing the baby doll into the corner), "Ghost Play-Doh Sculpting" (self-explanatory but played with a partner for the duration of "Unchained Melody." Charisma=bonus points.) There will also be the "Chippendales Dance-Off" (likewise self-explanatory and charisma factors in again, as well as dance moves and "outfit").
An additional feature for the evening is a photo booth, where guests can take a picture wearing one of several "custom" Patrick face masks. His films will play on the big screen and there will be a special food and beverage menu in keeping with the night's theme. I bet Bodhi would want a shot of "100 percent pure adrenaline!"
WHEN: 7 p.m.-midnight Aug. 21
WHERE: Tin Roof, 1117 Magnolia Road, Charleston
PRICE: Free admission
MORE INFO: 843-571-0775, facebook.com/events/655929311588127
Gay Bingo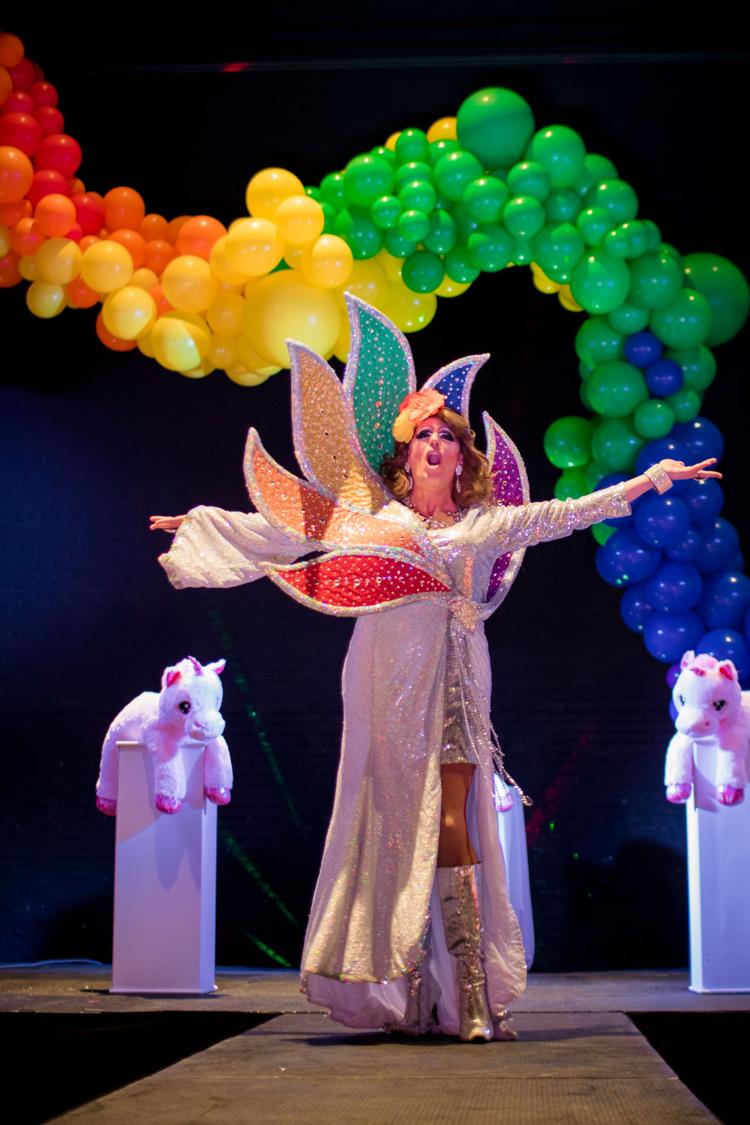 Ah, yas, queen! Gay Bingo returns on Thursday, but to a new and bigger venue — the Charleston Convention Center in North Charleston. Presented by Palmetto Community Care (formerly Lowcountry AIDS Services), this year's theme is a Mad Hatter's Ball and "spilling all the tea" is the plan for all those fine folks over there. Patti O'Furniture, the "Camp Queen of the Carolinas," will once again be the event's hostess, joined by BVDs (Bingo Verifying Divas) Shariese Ses Pieces, Kylee Lovlee and Carmella Monet Monroe. Costumes are encouraged and there will be awards for best-dressed. Food and beverages will be available for purchase.
New this year is the Divine Divas initiative, which consists of 18 community members who will be transformed into drag stars for the evening. They have learned a special dance routine for an additional fundraising portion of the event. Here's your chance to see if local rugby players, craft brewers, teachers and others can really shake their tailfeathers.
WHEN: 6-10 p.m. Aug. 15
WHERE: Charleston Convention Center, 5000 Coliseum Drive, North Charleston
PRICE: $50 general admission; $75 VIP
MORE INFO: charlestongaybingo.org
Beer & Wine
Fans of beer and wine have special events just for them this weekend.
*The Ballpark Festival of Beers has been postponed to Saturday, Oct. 19, due to anticipated severe weather. 
Kickin' Chicken and iHeart Media bring their Ballpark Festival of Beers back to The Joe on Saturday, featuring more than 100 foreign, domestic and specialty brews. Participating breweries will have three or four different brands available for sampling. I've never had a dopplebock before, but I'd probably try it, mostly because it sounds like something from "Harry Potter." Because it's never a good idea to drink on an empty stomach, there will be food trucks on site from Holy Rolly Charleston, Braised in the South, Bearded Dogs and, wait for it, Kickin' Chicken. Blue Plantation Band and Baby Fat will provide the music for when you're ready for everyone to watch you whip and watch you nae nae. Advance tickets can be purchased online or at any of the five area Kickin' Chicken' restaurants. This is a 21+ event only (no kids, no pets). Uber, Lyft and designated drivers are encouraged. Joseph P. Riley Jr. Park, 360 Fishburne St., downtown Charleston; $40 advance (18 sampling tickets), $45 at-the-gate (18 sampling tickets), $70 VIP (25 sampling tickets and other bonuses); $15 designated driver, zero sampling tickets); 843-723-7241, bit.ly/2H3IKGt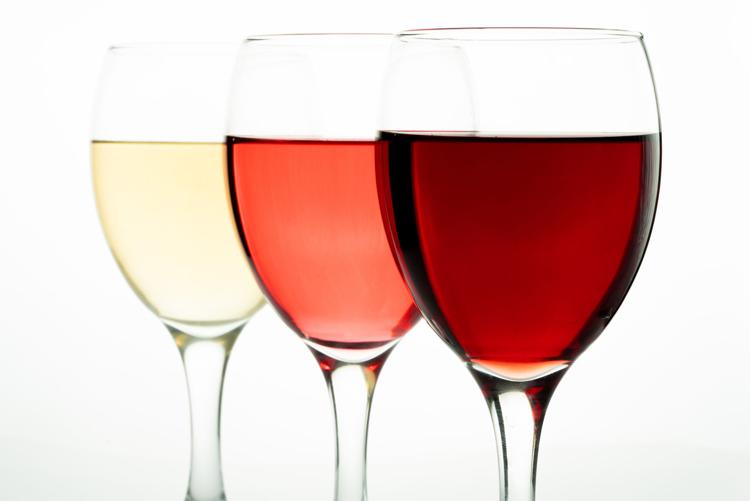 The inaugural Charleston Summer Wine Fest will be held at Memminger Auditorium on Saturday, with more than 50 wines available for tasting. As for me, that's all I need to know, but there's more. DJ Moo Moo will spin the hits inside and Soul Fish will provide the musical entertainment out on the patio. Special Ops Events and Diggity Donuts will provide food options and there also will be a small selection of beers available. This event is also 21+ only — more specifically, the website says "no kids, no babies, no pets." Uber, Lyft and designated drivers are encouraged. 6-10 p.m. Aug. 17; Memminger Auditorium, 56 Beaufain St., downtown Charleston; $50 advance, $60 day-of-event (no designated driver tickets offered); charlestonwinefestivals.com/summer
Carolina Kingfish Classic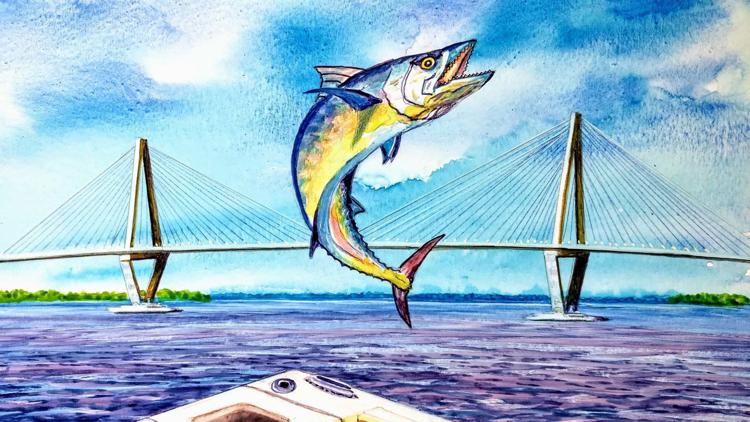 You don't have to actually be the one with the rods and reels to enjoy this weekend's inaugural Carolina Kingfish Classic at the Charleston Harbor Resort and Marina. This family-friendly tournament will benefit the MUSC Shawn Jenkins Children's Hospital and is the fourth leg of the Southern Kingfish Association's division three tournament trail. Anglers will spend their days competing for the King's Crown at this King Mackerel tourney, but the nightly beach parties are for everyone. The Holy City Steel Collective (steel drum ensemble — so beachy!) will provide live music Friday at the Reel Bar, and the Lauren Hall Band (country) and the Charleston Old School Band (featuring members of the Blue Dogs, Uncle Mingo and The Archetypes) will provide the tunes Saturday. Both nights will include kids' activities, food and beverages, and live and silent auctions.
WHEN: 5-9 p.m. Aug. 16-17
WHERE: The Beach Club at Charleston Harbor Resort and Marina, 20 Patriots Point Road, Mount Pleasant
PRICE: $5 general admission (fishing registration separate)
MORE INFO: 843-284-7065, fishckc.com