This weekend in Charleston includes Easter extravaganzas, celebrations for Weed Day, live music, food fun and some comedy.
Easter Fun
The signs of spring are upon us. Blooms, birds, bees and baseball to be sure, but this weekend, the seersucker, linen and big hair bows on little girls will be out in force. The Easter Bunny will have a big day on Saturday, hiding eggs all over town, and there are plenty of places for the kids to take their baskets.
Magnolia Plantation and Gardens will host its 10th annual Easter Egg Hunt, with 20,000 eggs stuffed with candy and prizes. Groups will be divided by age (3 and younger, 4-5, 6-8 and 9-12) and there will be morning and afternoon hunts on the half-hour between 10 a.m. and 2 p.m. Children can hunt free with general admission ($10-$20; free for ages 5 and younger). 3550 Ashley River Road, Charleston. 843-571-1266, magnoliaplantation.com
Middleton Place will host its Easter Eggstravaganza. In addition to the egg hunt, there will be an Egg Race and Egg Toss, Colonial games, storytelling and Easter crafts. After the hunt, the eggs can be dyed in the stableyards. Children can hunt free with general admission ($10-$29; free for ages 5 and younger). The event will begin at 10:30 a.m. Reservations required. 4300 Ashley River Road, Charleston. 843-556-6020, middletonplace.org
The city of Charleston Recreation Department will host its Egg-stravaganza at Hampton Park from 11 a.m.-1 p.m. near the gazebo. The hunt is free for ages 12 and younger and there will be photo opportunities with the Easter Bunny. There will be jump castles, a climbing wall, face painting, games and arts and crafts. Reservations aren't required, but they are encouraged. 30 Mary Murray Drive, downtown Charleston. 843-724-7336, bit.ly/2XfXmZ1
Old Santee Canal Park will host an Easter Egg Hunt for ages 13 and younger in the field near the Learning Center and along the trails beginning at 10 a.m. The Easter Bunny will make a visit and the kids can do their own hoppin' during a sack race. There will be a designated area for special needs children to do their egg hunting. Hunts will cost $5 per child (cash only) and no fee for adults. 900 Stony Landing Road, Moncks Corner. 843-899-5200, oldsanteecanalpark.org
Folly Beach calls all ladies, gents, children and pets to put on their Easter bonnets and meet at the Community Center at 10:45 a.m. for the 11th annual Easter Promenade down to Ashley Avenue. And yes, all participants are asked to wear a hat (no ball caps, please), including your furry four-legged friends. 55 Center St., Folly Beach. 843-588-9955, cityoffollybeach.com/calendar
Goose Creek will host its free Inclusive Easter Egg Hunt at the Community Center from 10 a.m.-noon, specifically designed for individuals with special needs and their families. The sessions are for all ages and ability levels and will feature beeps for those who are visually impaired, a quiet hunt for those with sensory processing issues and a magnetic hunt for those in wheelchairs or with mobility restrictions. The morning also will include a visit from the Easter Bunny, games, crafts and the eggs will be filled with toys. 519-A North Goose Creek Blvd. 843-569-4242, cityofgoosecreek.com/event/inclusive-easter-egg-hunt
Isle of Palms will host its free Easter Egg Hunt for all ages from 10 a.m. (sharp!) until noon at the Recreation Center, with a visit from the Easter Bunny, jump castles, face painting, a balloon artist and more. 24 28th Ave., Isle of Palms. 843-886-8294, iop.net/easter-egg-hunt
SK8 Charleston will host an Easter Egg Hunt for ages 12 and younger at 11 a.m. Free with general skate park admission ($1-$3). 1549 Oceanic St., Charleston. 843-795-4386, bit.ly/2VVYcK0
The Hat Ladies of Charleston will have the 18th annual Easter Promenade down Broad Street at 11 a.m., wearing their "holiday finest" to wish everyone a "HaTpy Easter!" They will meet at Washington Square at Broad and Meeting streets, go down East Bay and loop back to the park. 50 Broad St., downtown Charleston. 843-762-6679, hatladies.org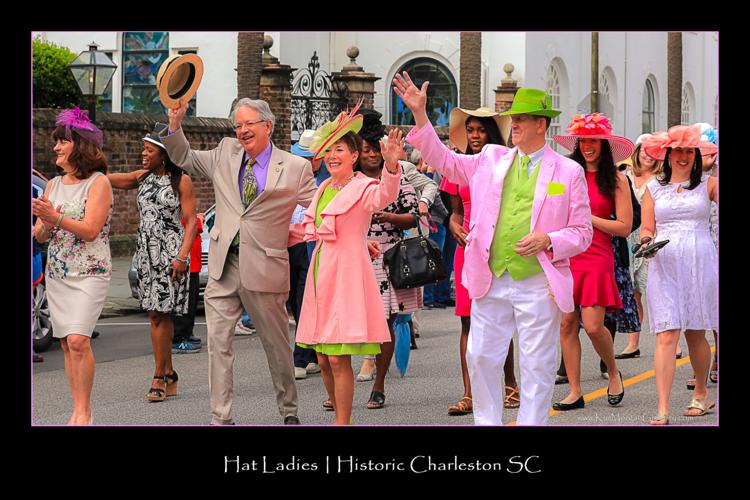 The Easter Bunny will be available for photos at the annual Freshfields Village Spring Festival from 11 a.m.-3 p.m. This free and family-friendly event will include inflatables, a mechanical bull (safety first, folks), face painting, balloon animals, crafts and an interactive band. Local food vendors will be on-site, as well as an exhibit from the Seabrook Island Artist Guild, the St. John's Fire Department and Sparky the Fire Dog. 165 Village Green Lane, Kiawah Island. freshfieldsvillage.com/event/spring-festival
4/20
420: The number of active chemicals in marijuana? A secret code for smoking pot created by the Waldos of San Rafael in 1971 and spread via the Grateful Dead and High Times magazine? Tea time in Holland? While I am not telling you to go smoke a bunch of reefer on Saturday, I am giving you some ideas on where to honor the cannabis plant on this high holiday.
The Charleston Hemp Fest is a family-friendly experience at the farm/home of the Charleston Hemp Company in Ridgeville from 11 a.m.-6 p.m., "mixed with education and awareness of the benefits of industrial hemp and CBD." There will be booths with information relative to agricultural, medical and legal issues of marijuana, but it's also a party. Live music will be provided by Chris Wilcox & The Boys, The Mobros, Radio Cure, Not 1/2 Irish and Joe Gallagher Jr. & Christian Carroll. More than a half-dozen food trucks will be on-site, as well as an artisan vendor village and beer garden (Fatty Beer Works), facility tours, a petting zoo, jump castle, Bendy Brewski Yoga and an Easter egg hunt. Hemp products and Fatty's CBD beer will be available for purchase. Ticket options range from $10-$30 and a portion of the proceeds will benefit the Department of Psychiatry and Behavioral and Addiction Sciences at MUSC. Free admission for ages 12 and younger. 4060 Highway 17-A, Ridgeville. 843-873-0909, charlestonhempcompany.org/festival
The Lowcountry Hemp Festival will "celebrate the growth and progression in S.C. with all things hemp" from noon-9 p.m. at The Barrel on James Island. This opportunity to speak with local CBD and hemp vendors, educators and advocates also will include live music from tomatoband, a raffle, Rebel Taqueria food truck and more. It is suggested that a donation be made at the door and proceeds will benefit Lowcountry NORML, which pushes for the reform of cannabis/hemp laws in South Carolina. 843-732-2337, http://bit.ly/2V4X3CS
Container Bar and Rutledge Cab Company want to get everyone into the "holidaze spirit" with a 4/20 Block Party beginning at 11 a.m., featuring live music from Big Stoner Creek, a SweetWater 420 beer truck, multiple food trucks, interactive vendor stations and a tie-dye station. 2130 Mt. Pleasant St., downtown Charleston. bit.ly/2IrIvHA
Renzo will host its second annual 420-themed dinner, according to the restaurant's Instagram account (above). There are limited reservations in order to save room for walk-ins, and seats at the bar will be first come, first-served. Also, "the only night of the year that we allow 311 on the playlist." In acknowledgement of the photo above, I can't have a 4/20 roundup without giving credit to Richard Linklater's "coming-of-age" comedy, "Dazed and Confused" (1993, Gramercy Pictures). 384 Huger St., downtown Charleston. 843-952-7864, renzochs.com
The 4/20 Rolling Contest starts at 4:20 at the Bay Street Biergarten with Wicked Weed Brewing, using Lt. Dank rolling papers and fresh hops for the rolling. In addition, there will be Lt. Dank on draft for $5." Seriously, "Lt. Dank" is hysterical. 549 East Bay St., downtown Charleston. 843-266-2437, bit.ly/2IzN2XD
Frothy Beard Brewing Company and the South Carolina Cannabis Association will host a Medical Cannabis Legalization Rally from 2-4 p.m., with special guest state Sen. Tom Davis, a Beaufort Republican who has repeatedly pushed for legalizing marijuana for medical use. His support of the issue also led to him being depicted in an anonymous mailer last month as a "party boy" wearing a Hawaiian shirt, holding a glass bowl stuffed with weed and wanting to turn the state into one big "pot party." 843-872-4201, bit.ly/2KIdmSc
Wings & Beer
I'll make this one real simple: Here are a couple of options for stuffing your face with a bunch of chicken wings and snazzy homebrews this weekend.
Lowcountry Wingapalooza kicks off at 7 p.m. at the Charleston Visitor Center Bus Shed on Friday, featuring wing samples from more than a dozen area restaurants and live music from the Kenny George Band. Awards include People's Choice and other categories determined by a panel of culinary experts (that sounds so fancy for chicken wings). Tickets are $22 and proceeds will benefit Eagle Harbor Ranch. Drinks and adult beverages can be purchased separately. 375 Meeting St., downtown Charleston. lowcountrywingapalooza.net
Wingstock returns to Wild Wing Cafe in North Charleston on Saturday and with 33 made-from-scratch sauces, you can eat chicken when the party starts at 2 p.m. until the music stops at 10 p.m. Entertainment provided by DJ QRam, Permanent Vacation and Glamnation. 7618 Rivers Ave., North Charleston. 843-818-9464, wildwingcafe.com
Fam's Brewing Company on James Island will celebrate its anniversary party, Chucktown Brewdown, from 1-5 p.m. Saturday, featuring IPAs from more than 40 Lowcountry homebrewers and the release of three new beers. There will be live music from High Society and games on the patio. The general admission price of $15 includes all beer samples and the $40 VIP ticket includes some cool things, like T-shirts and pizza. 843-225-4646, famsbrewingco.com/chucktownbrewdown
Jam on the Water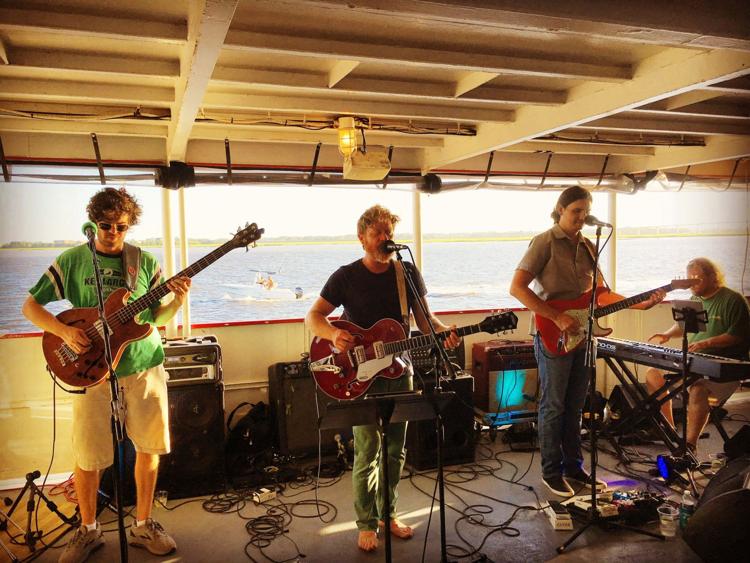 Editor's Note: Due to the forecast, Jam on the Water has postponed the cruise originally scheduled for April 19. The season will instead kick off on May 25 with the Memorial Weekend Rolling Stones Tribute Cruise. 
The fourth season of the Jam on the Water Concert Cruise Series aboard the Carolina Queen gets underway on Friday and Follywood Productions and Charleston Harbor Tours have put together an outstanding schedule of local and regional bands, either playing tribute to some classic rockers or along the lines of a particular theme. Sgt. Submarine will kick off the series with a tribute to The Beatles.
Other bands include Taco Donkey (Rolling Stones), Well Charged (reggae), Kozelski (The Band), Soul Fish (1980s), Piedmont Boys (classic and outlaw country), Folly Pirates Over 40 (Jimmy Buffett), Machine Funk (Widespread Panic), Wax Groove Revival (Led Zeppelin), Fleeting Glimpse (Pink Floyd), Buried Alive (Phish) and The Reckoning (Grateful Dead). You gotta be 21 or older for this party and there will be a pre-cruise gathering at Salty Mike's from 5-6:30 p.m.
WHEN: 6:30 p.m. boarding, 7-9:30 p.m. cruise April 19 (season runs through Nov. 8)
WHERE: City Marina, 17 Lockwood Drive, downtown Charleston
PRICE: $25
MORE INFO: 843-722-1112, charlestonharbortours.com
David Sedaris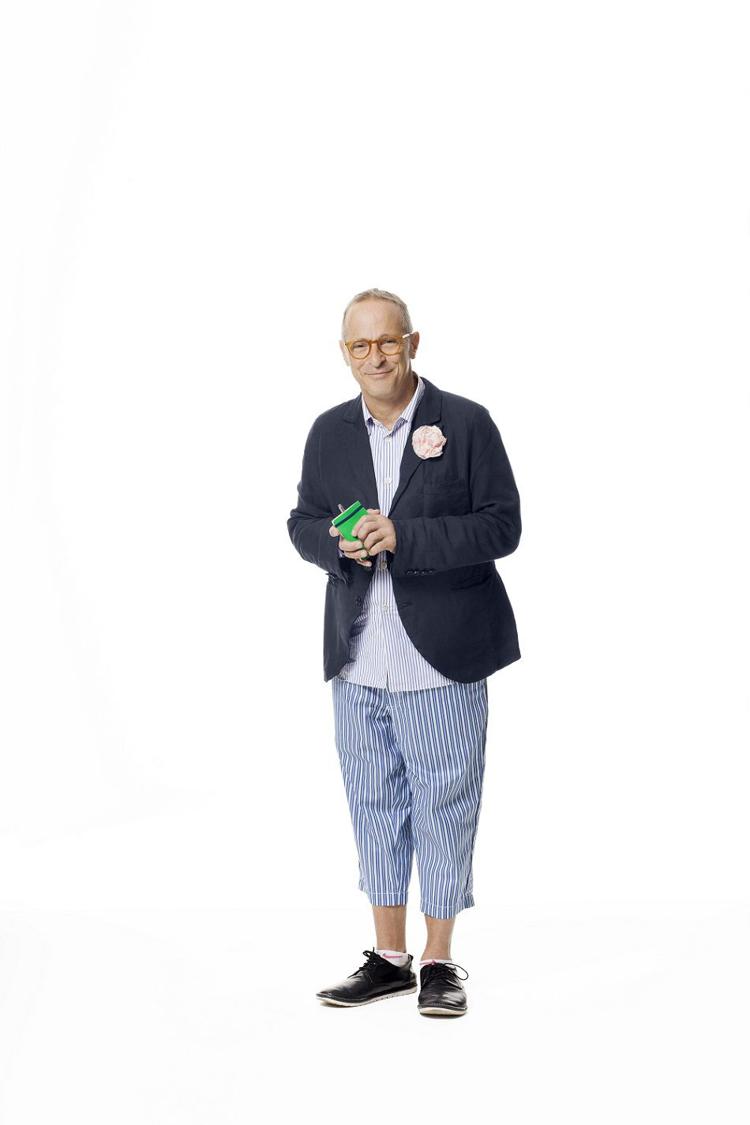 Humorist and best-selling author David Sedaris will bring his "sardonic wit and incisive social critiques" to the Gaillard Center on Tuesday for a special appearance. He will present selections of new readings and recollections, as well as a Q&A session and book signing. Sedaris' latest book, "Calypso," is a look at his middle age and morality, referred to as "deeply personal and darkly hilarious." Some of his other wildly popular books are "Me Talk Pretty One Day," "Dress Your Family in Corduroy and Denim" and "Naked."
WHEN: 7:30 p.m. April 23
WHERE: Gaillard Center, 95 Calhoun St., downtown Charleston
PRICE: $45.50-$55.50
MORE INFO: 843-242-3099, gaillardcenter.org