If you're used to being able to freely move about the city without ice and snow prohibiting your routines, then you're probably a bit anxious to shake the ice and snow off your boots and get out and go somewhere. Fortunately, a handful of new exhibits at several spaces in Charleston are up and ready for viewing. And each one offers a chance to get out of your physical space, and maybe your head space, too.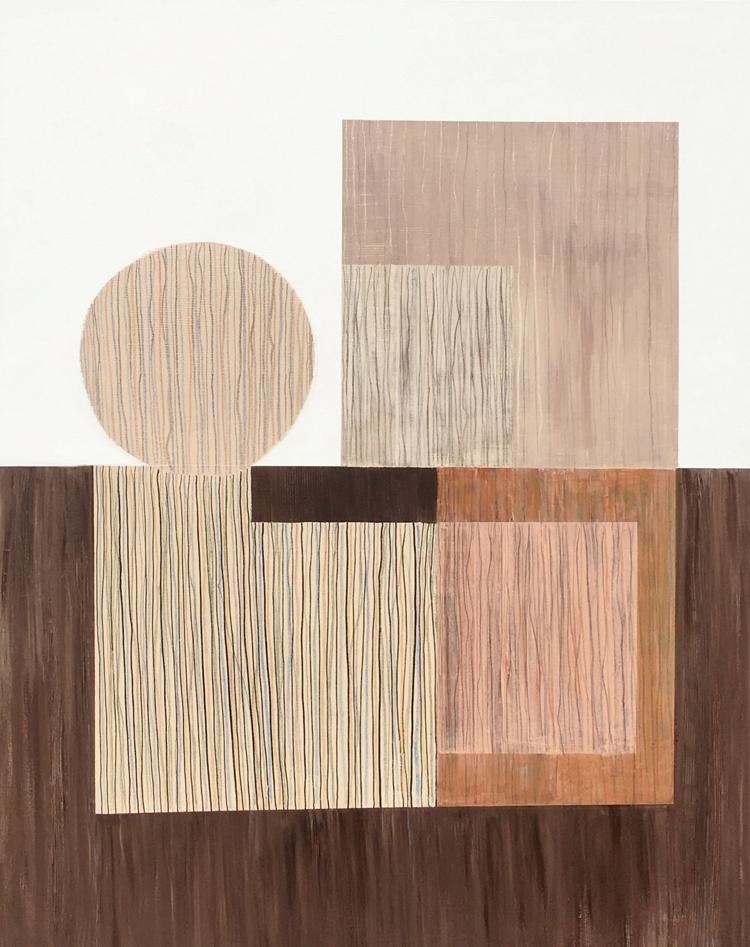 Painter Brian Coleman's solo exhibit runs for two weeks at The George Gallery beginning Jan. 12, with an opening reception that evening. Coleman's exhibit, "Structures (Now and Later)," shows off his large-scale paintings that, like the exhibit's title suggests, are inspired by modern architecture and design. Design appears to be the focal point for Coleman in this exhibit, as his work is built around patterns, angles and structure with an eye toward linear shapes.
Coleman's painting style is wide and varied; his paintings are not always as linear as the works in this exhibit. But he finds balance in being able to swing from style to style, whether he utilizes heavy and energetic brushstrokes to dominate the canvas or calmer, organized shapes. Coleman has worked on each painting as if it were a single brick of its own building. Taken together, Coleman's paintings replicate a building just as it is created by the sum of its parts: brick by single brick.
Jan. 12 also sees the opening of Charleston-based photographer Nickie Stone's exhibit, "Sea Islands," at Beresford Studios. Stone's photographs are taken from the marshes and waterways that cut through Charleston's coastal islands.
When it comes to waterways and marshes, I immediately think of them as a subject that's a bit too commonplace for artists and photographers. But after seeing Stone's photographs, I can attest that they breathe new vision and perspective into a subject that has been documented many times over.

Stone uses a photographic technique I haven't seen in a while, a process called "ambrotype." (Rather than offer a poor explanation, I recommend watching Stone demonstrate the process in a video at http://bit.ly/2Dd3ZTh.) You don't have to be familiar with the process to appreciate the result. In essence, Stone takes her subjects and freezes them in time, offering an amplified view of our region that could only be brought about through this technique.
Additionally, if you're at one of the many events at the Charleston Music Hall, be sure to walk up to the gallery to see works by Emmit Smith and Drew Pate. Both artists are attuned to the digital era and how it affects the creative process. Both artists possess unique abilities to communicate the value of art in an age of forgetfulness.
Coleman's paintings, Stone's photographs and the works of Smith and Pate all build on a similar theme: Each artist, despite different styles, takes something familiar, even overlooked, and shifts the way we view it. In the new light, it becomes something other than ordinary. It becomes extraordinary. And the extraordinary is always a welcome gift in the new year.
Reach Scott Elingburg at scott.elingburg@gmail.com.