It's frozen drink season.
Whether you're looking for frosé, a smoothie sour brew or a spiked milkshake, Charleston-area restaurants and bars have plenty of options.
Read on for 15 places to find frozen drinks. 
Taco Boy
At Taco Boy's locations on Folly Beach and in downtown Charleston, you can try a frozen screwdriver, which comes with an optional Grand Marnier floater. 
The CO-OP Sullivan's Island
You can get a variety of flavors, including mango and blackberry and a CBD-infused version, of frosé to-go at The Co-Op on Sullivan's Island. 
Home Team BBQ
The Game Changer at Home Team BBQ is a frozen favorite. On top of two ounces of rum, the drink is made with orange and pineapple juices and blended with coconut cream and ice and topped with nutmeg. The drink can be topped off with a rum or Grand Marnier floater. Home Team also serves a frozen Irish Coffee. Home Team has locations in West Ashley, on Sullivan's Island and downtown Charleston.  
Leon's
In addition to frozen gin-and-tonics, Leon's on King Street has refreshing options such as a booze-infused mint chocolate chip milkshake as well as frosé. 
Fuel
Fuel on Rutledge Avenue serves its own Painkiller riff called the Pain Reliever, which is made with rum, créme de coco, pineapple juice, a splash of orange juice and nutmeg.
Pawpaw
Pawpaw's version of frozen rose is named the "Call an Uber Frozé" and is made with pink grapefruit liqueur. Pawpaw is on East Bay Street. 
Minero
Among its long list of tequila and tequila cocktails, the East Bay Street Mexican restaurant Minero serves a frozen margarita. 
Palmetto Brewing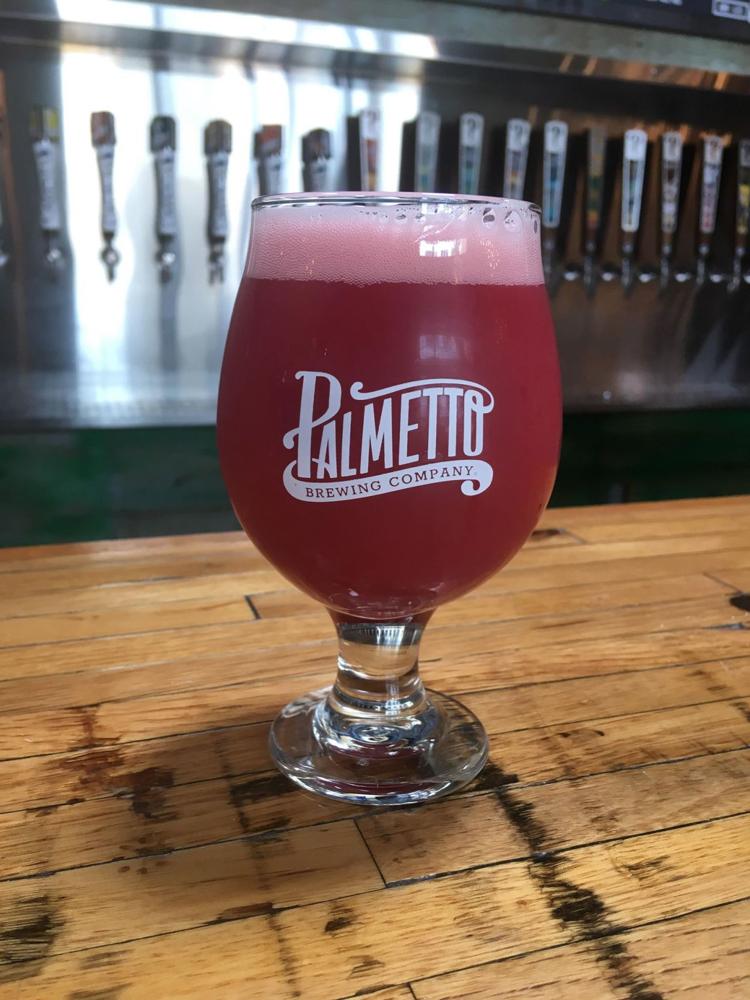 Palmetto brewers used more than 400 pounds of raspberries to make a batch of raspberry smoothie sour. It should be available through June. 
Cane Rhum Bar
Among the many rum drinks at Cane Rhum Bar on Bay Street, there's only one frozen option on the menu. It's a frozen banana daiquiri.
Stars Rooftop & Grill Room
At Stars on King Street, you can enjoy frozen cocktails such as a frozen bellini while enjoying a rooftop view of downtown Charleston. 
Saltwater Cowboys
Saltwater Cowboys on Shem Creek in Mount Pleasant offers a frozen Creekwacker filled with rum, Irish cream, amaretto and cold brew coffee. Its menu also includes a frozen bourbon cherry slush. 
Hooked Seafood
The same team that owns Saltwater Cowboys opened Hooked at the corner of East Bay and Market streets in March. Patrons can choose from a frozen dark-and-stormy and a frozen greyhound. 
Uptown Social
Uptown Social on upper King Street has four frozen drink options, including a dark-and-stormy slushy and a grapefruit-flavored frosé.
The Alley
Looking for the option to play an arcade game or bowl while sipping on a frozen drink? The Alley on Columbus Street serves a frozen coconut rum drink called the 7/10 Split.
Rutledge Cab Co.
Booze-infused shakes at Rutledge Cab Company include the Rutledge Russian, which is made with Godiva chocolate liqueur as well as the Frozen Siberian, which is made with espresso, vodka and Kahlua.