The weekend is almost here, and we've got some ideas on how to spend it. 
Sweetgrass Festival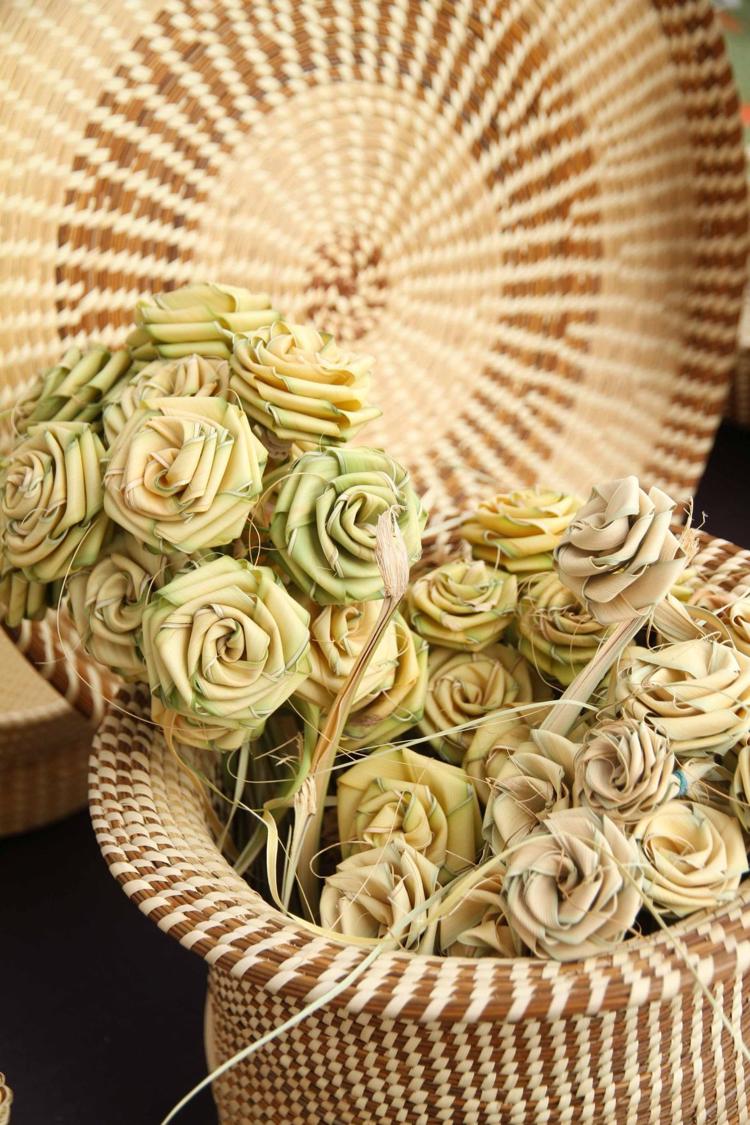 Sweetgrass baskets are a regular sight in the Lowcountry, whether they are at a roadside stand east of the Cooper River, spread out across a blanket downtown at the Market or on a formal display at a boutique shop west of the Ashley River. They are beautiful and practical, yet made more special by the intricacies of how they are woven and the culture and history they and their makers represent. The special basket-making technique is a tradition traced to West Africa and passed down orally from one generation to the next through "sewing" sessions. The weaving process remains unchanged within the contemporary Gullah community — the same as it was when their ancestors arrived on our shores hundreds of years ago as enslaved Africans.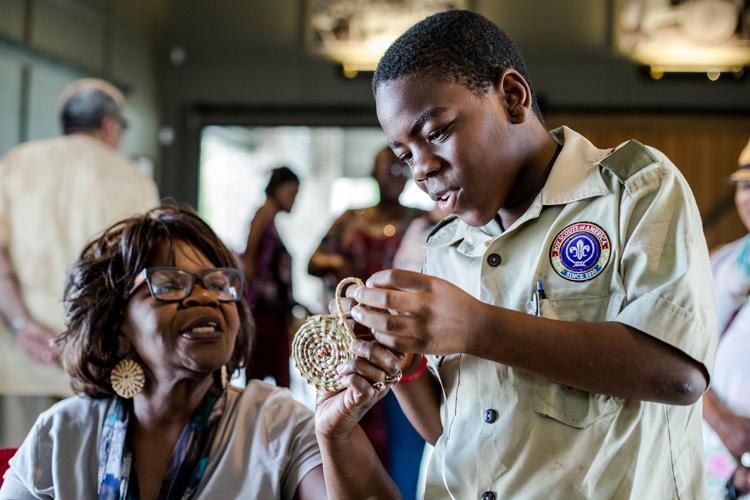 The 15th annual Sweetgrass Festival returns to Mount Pleasant Memorial Waterfront Park on Saturday, complete with 35 basket makers, artists and crafters in promotion of the contributions of the Gullah-Geechee history, culture and traditions. Exhibitors include the African American Settlement Community Historic Commission, the Gullah Geechee Cultural Heritage Corridor, the Charles Pinckney Historic Site and the Charleston County Public Library. Henrietta Snypes will host basket weaving demos and George Bryant will have a display of slave artifacts.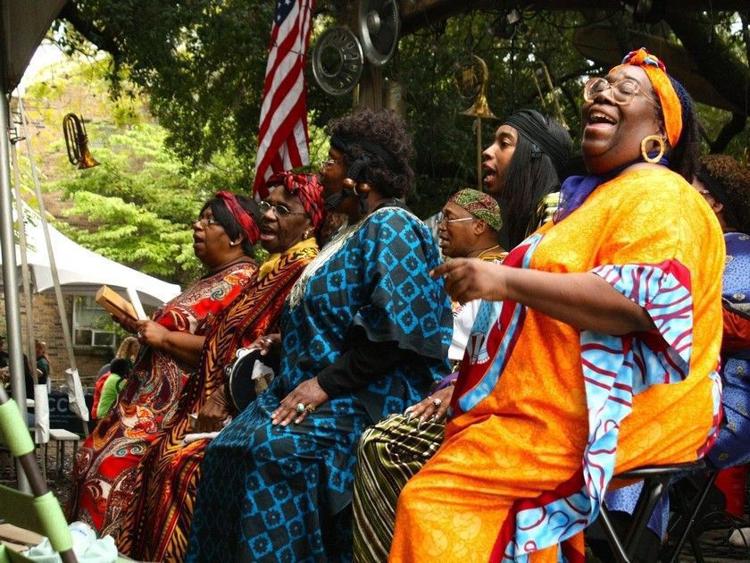 Performers include the Plantation Singers with a capella renditions of Gullah spirituals and sacred music of the South Carolina Lowcountry, Deacon Abraham Heyward & The Mighty Rushing Wind, The Carter Sisters, Zandrina Dunning and the Adande Drum & Dance Company. There also will be food vendors and children's activities to round out the day.
WHEN: 10 a.m.-3 p.m. July 13
WHERE: Mount Pleasant Memorial Waterfront Park, 99 Harry M. Hallman Jr. Blvd.
PRICE: Free admission
MORE INFO: 843-884-8517, experiencemountpleasant.com/events/sweetgrass-festival
Luke & JoJo at Volvo
Luke Combs and JoJo Siwa will both perform at the Volvo Car Stadium this week/weekend, but let me be crystal clear in telling you they are not performing together. That would be a real hoot though, wouldn't it?
Country singer-songwriter Luke Combs out of Asheville, N.C., brings his "Beer Never Broke My Heart" Tour to town on Thursday. This is his first headlining arena tour and it's about time, considering the man is winning awards all over the place: New Artist of the Year at last year's CMA Awards, New Male Artist of the Year at this year's ACM Awards, Country Artist of the Year at the iHeartRadio Music Awards and Top Country Artist, Top Country Male Artist and Top Country Album at this year's Billboard Music Awards. Special guests include Cody Johnson out of Texas and Ray Fulcher out of Georgia. DJ/remixer Dee Jay Silver will keep things going in-between sets.
WHEN: 7 p.m. July 11
WHERE: Volvo Car Stadium, 161 Seven Farms Drive, Daniel Island
PRICE: $120-$462+ (safe to say the cheaper seats are sold out)
MORE INFO: 843-856-7900, volvocarstadiumconcerts.com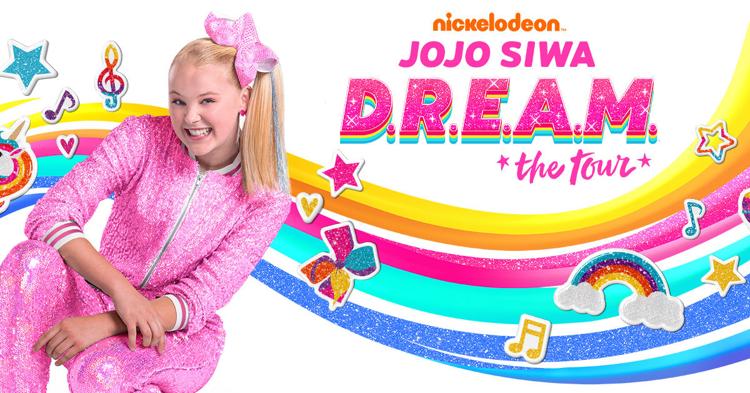 Time to break out your huge neon bows, pink sequined jackets and hair crimper, JoJo Siwa is coming to Volvo Stadium on Sunday, presented by Party City (makes total sense). This Nickelodeon teen superstar ("Lip Sync Battle Shorties" and "School of Rock") pretty much does it all: She is a singer and a dancer, has a blue-billion followers on YouTube, Instagram, TikTok and Twitter (aka "social media influencer") and is a best-selling author on the New York Times list. She is also considered an "entrepreneur" — her hair bows, high-top sneakers, jackets, backpacks, toys, scooters, roller skates, accessories, cosmetics, home goods, electronics and party supplies are a global enterprise. She has sold more than 41 million hair bows! This tour is in promotion of her first and recently released EP, "D.R.E.A.M. The Music."
WHEN: 7 p.m. July 14
WHERE: Volvo Car Stadium, 161 Seven Farms Drive, Daniel Island
PRICE: $35-$168
MORE INFO: 843-856-7900, volvocarstadiumconcerts.com
Tribute Bands
If the third season of "Stranger Things" isn't quite the nostalgia you're looking for, here are some options for your listening pleasure this weekend.
All you midnight riders best get to truckin' over to the Pour House on Friday for a tribute to the Grateful Dead and the Allman Brothers from The Grateful Brothers out on the deck stage. 6 p.m. July 12; Free; 1977 Maybank Highway, James Island; 843-571-4343, charlestonpourhouse.com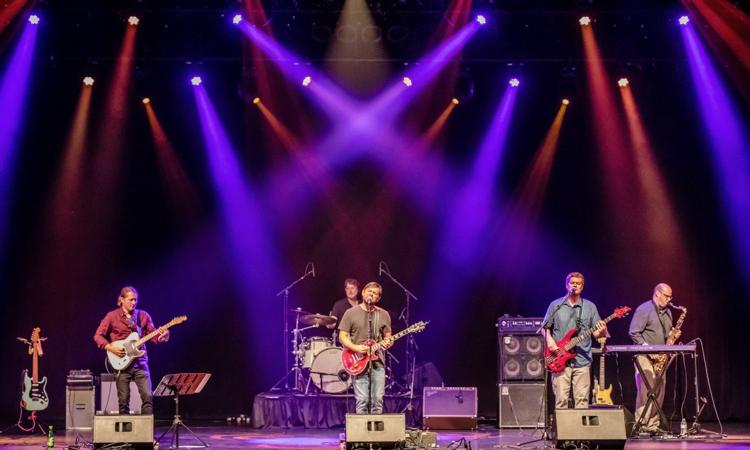 While it won't be up on Cripple Creek, you'll still be on the water aboard the Carolina Queen on Friday for the Jam on the Water Concert Cruise with Kozelski, a tribute to The Band. 6:30 p.m. boarding, 7-9:30 p.m. cruise July 12; $25 per person (21+ only); Depart from the City Marina, 17 Lockwood Drive, downtown Charleston; 843-722-1112, charlestonharbortours.com
If you're looking for a change in your latitude as well as your attitude, head no farther than The Windjammer on Friday for the Folly Pirates Over 40 tribute to Jimmy Buffett. 9 p.m. doors, 10 p.m. show July 12; $10 (21+ or "with a parent"); The Windjammer, 1008 Ocean Blvd., Isle of Palms; 843-886-8596, the-windjammer.com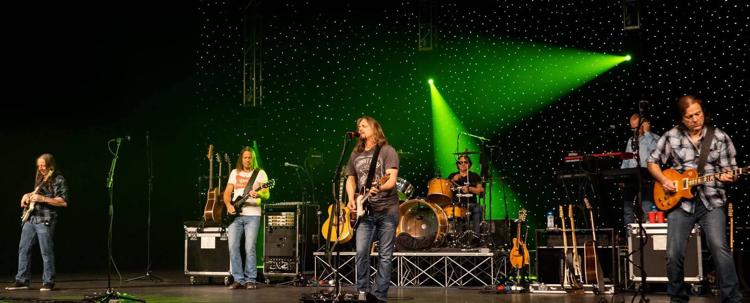 If you're tired of living life in the fast lane and you just want to take it easy, On the Border will perform a tribute to The Eagles at the Music Hall on Saturday. 7 p.m. doors, 8 p.m. show July 13; $15-$25; Charleston Music Hall, 37 John St., downtown Charleston; 843-853-2252, charlestonmusichall.com
I can't figure out a way to work "maneater" into this other than just saying it, so, maneater. The Shakedown will take the Music Farm stage on Saturday for a tribute to Hall & Oates. 7 p.m. doors, 8 p.m. show July 13; $12; Music Farm, 32 Ann St., downtown Charleston; 843-577-6969, facebook.com/MusicFarmCHS