Spoleto Festival USA announced a robust slate of three operas in 2022, the first of the works named in the season's lineup.
The works are marked by a scale of ambition and innovation that offer a first glimpse at the artistic vision of the festival's new general director: Mena Mark Hanna, who relocated to Charleston in October with his family, has officially arrived.
The festival's 46th season, which takes place in Charleston from May 27 to June 12, punctuates its programming with three works of high operatic sizzle factor, boasting prominent and provocative artists and plenty of fodder for substantive exchange.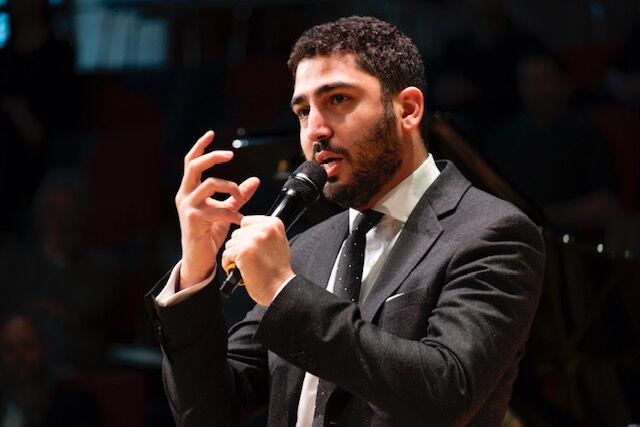 "This season Spoleto is purposefully expanding the traditional opera canon," Hanna said. "Each production in its own way rethinks the standard practice and repertoire of opera, questioning how it has traditionally been performed and what it can mean today."
First out of the gate is "Omar," the much anticipated work composed by Rhiannon Giddens and Michael Abels. It's based on the life and 1831 autobiography of Omar Ibn Said, a Muslim African scholar enslaved in the Carolinas. The Post and Courier created a public project this year based on the story, traveling to Senegal to explore Omar and his life.
Directed by Kaneza Schaal and conducted by John Kennedy, the principal cast includes Jamez McCorkle as Omar, Cheryse McLeod Lewis as Omar's mother and Laquita Mitchell as Julie, a fictional character created by Giddens for the work.
Giddens, a Grammy Award-winning musical artist and composer, said in a statement, "This is my way, of the possible many, many ways, through the story that Omar represents. He was a remarkable man whose words speak to us beyond generations." She added she has learned much from both Abels and from Omar in bringing this version of his life to the operatic stage.
The festival has twice postponed the premiere in response to the pandemic. It was commissioned during the tenure of former General Director Nigel Redden, who shepherded it through the repeated vagaries of the past two years.
With its mounting now in 2022, "Omar" represents the first programmatic foray of Hanna, Redden's successor who started when Redden retired in October.
Opera and theater artist Kaneza Schaal, a 2021 Guggenheim Fellow who is leading the direction, explained the work's role in bringing the art form of opera back to its true self, which is built on centuries of cultural exchange and is hybrid by nature.
"The West has a fantasy of its singularity; it imagines itself as constant and fixed. Opera lost itself to that lie," she said. "It's a place big enough for the contradiction, violence and holiness of Said's journey."
Second up is tenor Karim Sulayman's "Unholy Wars," a multidisciplinary work interweaving Baroque period pieces about the Crusades. Conceived and performed by Sulayman, the production is directed by Kevin Newbury. Sung from a contemporary Arab American perspective, the work thus examines the Western opera canon's relationship to the Middle East.
"This is a story about the resilience of marginalized people everywhere, and the reclamation of our own stories," said Sulayman, a first-generation American from Lebanese parents.
The third work is a new production from Yuval Sharon, Michigan Opera Theatre's artistic director and the co-founder of Los Angeles-based opera company The Industry.
A co-production between Spoleto Festival USA, Michigan Opera Theatre and Boston Lyric Opera, the work, which is conducted by Vimbayi Kaziboni with set design by John Conklin, will make its premiere in Detroit before it travels to Charleston and later Boston.
Principal cast includes Matthew White as Rodolfo, Lauren Michelle as Mimi, Troy Cook as Marcell and Brandie Sutton as Musetta.
An opera innovator, Sharon is known for expanding the form and staging works in nontraditional spaces, among them moving vehicles, operating train stations, Hollywood sound stages and escalator corridors.
Coined by the festival as a bold retelling of "La bohème," Sharon's version flips Puccini's masterpiece on its head, setting it from end to start.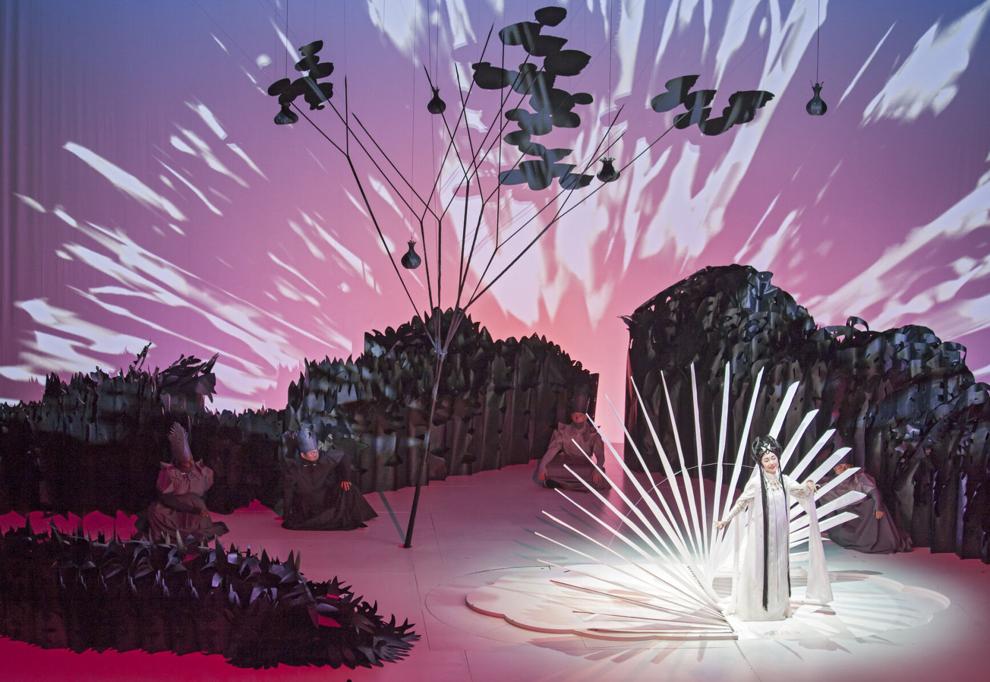 "Reordering a performance of 'La bohème' — to begin with the end and end with the beginning — means working back from devastation towards hope and love," said Sharon. "It means listening with fresh ears to a piece that falls often into predictability."
Spoleto characterizes the operas, particularly the two world premieres of "Omar" and "Unholy Wars," as aiming to challenge received narratives.
"Omar's story, for instance, is not simply a reckoning with this country's past — it's a reclamation of history," Hanna said, adding it is a story of the foundation of this country, one that positions the marginalized center stage.
"And for these reasons, it's all the more important that it receives its world premiere here in Charleston, a city that served as one of the main harbors of the Transatlantic slave trade."
In addition to the productions, the festival is again hosting a virtual discussion series addressing the arts' connection and intersection with religion, education, social justice and identity politics.
It is moderated by New York-based theologian Hussein Rashid, an educator and academic whose research focuses on Muslim and American pop culture and will fold in various artists, authors, historians and thought leaders from around the globe.
The first discussion, held Dec. 14, 2021, will highlight the lives of several African Muslims in 18th- and 19th-century America, including Salih Bilali, Bilali Mohammed, and Ibrahima Abdur Rahman. This and future discussions, plus links for registration, will be available on spoletousa.org.
Three weeks after arriving in Charleston with his family, both Hanna and his wife Sarah Moriarty are already joining the cultural discourse. Each had a role on the program of the Charleston Literary Festival. 
Hanna joined in conversation with Edward Hart, dean of the School of the Arts at the College of Charleston, to discuss insights on his favorite books and writings.
The varied list spanned decades and included everything from Joseph Conrad's "Heart of Darkness," which engaged him with its exploration of colonial Africa, to Joyce Carol Oates' bracing "A Book of American Martyrs." 
Delving in with equal parts academic rigor and sheer enthusiasm, Oxford University-degreed, New Jersey-raised Hanna also spoke to his other areas of interest. These included science fiction and cooking, amiably veering from dystopian worlds to his Egyptian father's Kofta recipe, which is among those in a treasured collection gathered by his wife from his friends and family.
Along the way, the new general director assured the audience that at the end of a day, he is an easygoing sort.
Moriarty, who is a publishing professional and Irish native, joined the festival activities by introducing Irish writer Colm Toibin during a Zoom discussion. 
In three weeks' time in Charleston, Hanna is setting the stage, and sitting upon it, too, arriving with charge and vision to launch the festival's new chapter.
The remainder of Spoleto's 46th season will be announced on Feb. 11, with tickets available to the public beginning Feb. 22, following a donor pre-sale.