Two millennial women started a daily newsletter called The Skimm, centered on easy-to-digest national and international news, from their living room couch 7 years ago. 
Now, they're releasing a book that highlights some of the issues of adulthood that they and their readers of the same generation face, as well as some of the trials and tribulations they've gone through while growing their own business from the ground up. 
The book is called "How to Skimm Your Life," and the brains behind it are The Skimm cofounders Danielle Weisberg and Carly Zakin. Both will be at the Charleston Gaillard Center at 7:30 p.m. June 25 for "The Skimm Night Out," which is what they've dubbed their book tour. The event will be modified by Carla Hall, co-host of ABC's "The Chew." 
"We're about making it easier to live smarter," Zakin says.
That's the main focus of the book, which outlines different, simple ways to achieve your personal goals. Zakin says the book has a career section dedicated to tips on negotiating your salary and moving up in your job and industry. There's also a finance section, featuring a snippet on what questions to ask in a conversation with a financial adviser. There's even a part on how to select the perfect bottle of wine. 
"Those come directly from our own experiences," she says. 
Weisberg says the book was a way to take some of the things that the two had learned within their own journey and share it with their readers, who could hopefully apply it to their own lives. They wanted to make it simple and easy to understand, just like their newsletter.
"We knew our audience had limited pockets of time and a lot of things they were working through in their day-to-day lives," Weisberg says. 
In addition to keeping their readers quickly and effortlessly informed about daily happenings in the world, Weisberg and Zakin wanted to offer another product with a focus on self-awareness and improvement. An easy-to-follow guide with laid-out tips and tricks seemed like a good solution, Zakin says.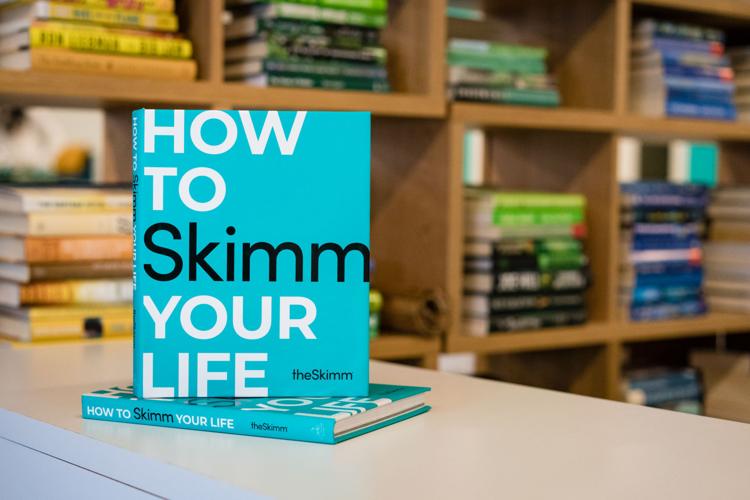 Zakin and Weisberg will be traveling to 10 cities for their book tour. They both have been to the Holy City before and are excited to return with an agenda beyond vacationing. 
"We're excited to interact with our community directly," Weisberg says. "And Charleston is one of our favorite cities."
"How To Skimm Your Life" was officially released on June 11. General admission tickets to the Gaillard stop on the book tour include a copy of the book and admission to the "real talk" discussion between Zakin and Weisberg.
VIP tickets include a meet and greet with the duo, headshots taken by a professional photographer, goodie tote bags, a complimentary wine flight, preferred event seating, early entry and a signed copy of the book.
Tickets are $48-$150 and available at galliardcenter.org.