The music business has become inherently complicated over the last few decades.
Well, maybe it always was.
But much has shifted as the digital age spurred the decline of CDs and the simultaneous rise of streaming. More musicians than ever are easily sharing their music with the masses online. And labels are constantly adjusting their roles as the industry changes rapidly. 
But one thing remains the same: the universal importance and recognition of music awards ceremonies. And perhaps the top dog of those Hollywood-saturated evenings of glitz and glamour is the Grammys, the 61st of which will happen at 8 p.m. Sunday. The show takes place in Los Angeles and will air live on CBS. 
The Grammy Awards, held since 1959 to annually honor the year's greatest music accomplishments, are presented by the Recording Academy, a United States-based organization of musicians, producers, audio engineers and other recording professionals with some major clout. The Academy ultimately decides which albums, songs and artists should achieve ultimate recognition for their accomplishments, based on popularity, quality and more. 
But before an artist is "nominated" for a Grammy, there are several elimination rounds that start with artist submissions and early votes by more than 150 members of the recording industry. The resulting lists of eligible entries are then passed to Recording Academy voting members, who each can make general selections. Those are finally pared down to the ultimate, condensed lists, announced at the ceremony along with the winner in each of 84 categories. 
Amid the early elimination rounds, there is a group of artists who have been officially approved and made it past initial cuts but not the final slashes. And within that group of artists are a few musicians from Charleston and with Charleston ties. 
One of those is A Fragile Tomorrow, an indie rock band originally hailing from Charleston that has since relocated to Savannah. Twin brothers head up this project, which still plays in the Holy City regularly. And they were part of the "pre-nominated" Grammy group this year for their album "Make Me Over."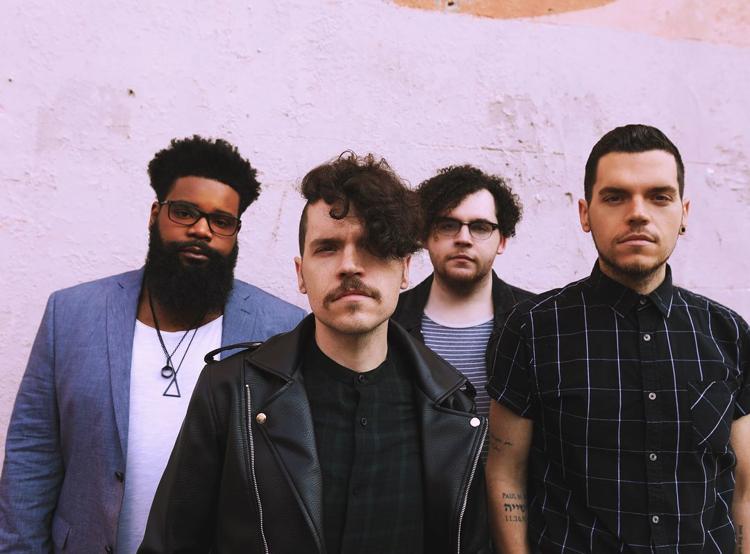 "A pre-nomination essentially means that the entry has been submitted and it has been accepted for Grammy consideration," shares Jojo Gentry of A Fragile Tomorrow's record label, MPress Records. 
Typical guidelines for acceptance included a release between a certain time frame that had general distribution in the United States (sales by a record label or recognized independent distributor) and was available for sale through at least the date of the current year's voting deadline. 
According to their FAQ page, the Recording Academy typically receives more than 20,000 entries each year. 
The simple fact is that you can't win a Grammy unless you submit an entry, and from an initial acceptance, it only gets harder. 
Marcus Amaker was lucky enough to have access to the pre-nomination list to see where his album "empath" fell.
The Charleston poet laureate's spoken word and jazz album collaborator, Ranky Tanky member Quentin Baxter, is a two-time official Grammy nominee and a member of the Recording Academy. With that prowess, he can see the accepted albums and how they ranked. 
Amaker says he was thrilled to make it in the Top 200 in the "Spoken Word" category. His poetry was battling with celebrity audiobooks, which typically take the top slots in the category. 
"Just to reach that level, as a local artist, felt really good to me," Amaker says. "It was a validation that the message and energy is reaching a large audience."
Ranky Tanky, the Charleston Gullah group, also made it into the process, grouped into the Americana category. 
Another artist who made the early cuts for his gospel album "Prayer Room" is from Charleston. Jarell Smalls didn't even realize his album had been submitted until he was notified that his name had been put into the hat by a radio tracker.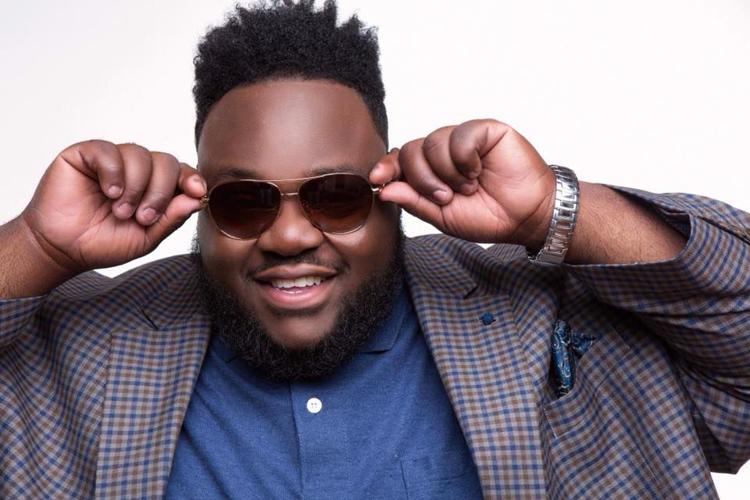 He was contacted to provide more details for the entry on the number of streams, how long it had charted and a few other prequalifications. After filling that out, he was accepted. 
"People just love him and the music he makes. It wasn't hard," says B.J. Brown, Smalls' manager of Southern Wave Music Group. 
Though Smalls didn't make the final Grammys nomination list, he did for another music awards ceremony specifically for gospel music, the Stellar Awards. He was nominated in four categories, including for Traditional Male Vocalist of the Year, Traditional CD of the Year, Traditional Duo/Group of the Year and Quartet of the Year.
"It is surreal to be a young man from downtown Charleston who grew up in the projects on the Eastside and have the statistics tell me I would go no further than to prison or let poverty cause me to be in a state of failure and for this to happen," Smalls says. "The only thing I could say was 'I made it.'"
So, when you're watching the Grammys on Sunday, think about the local artists who made it a couple of steps into the famous process but won't be getting recognition on the big screen. They still have some notable works that are worth checking out.