Lindsay Collins, Nikki Fairman and Philip Michael Cohen all worked together at FIG downtown. 
"We talked a lot of insider baseball, usually while we were rolling napkins or even during the shift," says Collins. 
They took their experience in the Charleston food and beverage industry and turned it into a podcast called "Effin B Radio" that now reaches tens of thousands of listeners and has racked up more than 100 episodes.
The hosts of Effin B Radio are just some of the many local podcasters breaking into the format. These radio DJ-like personalities are garnering audiences that center around niche subjects that fellow Charlestonians might be interested in, from music to food & bev to business to tech. 
Here are 9 of our picks. 
1. 'Effin B Radio'
Where to listen: effinbradio.com, iTunes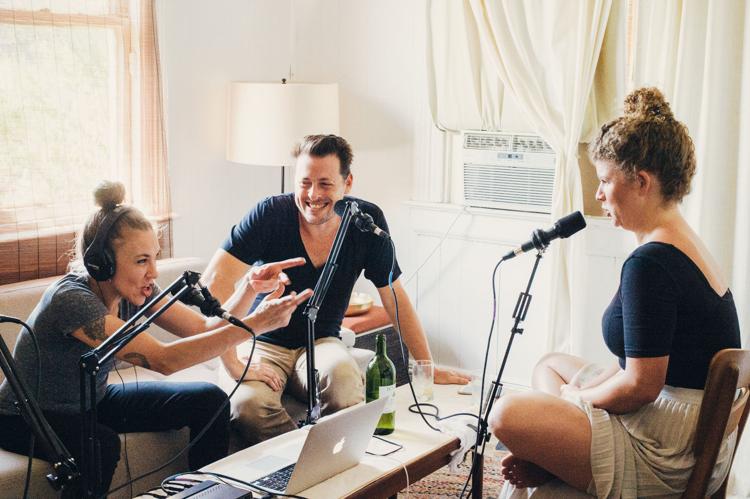 "The amount of time people spend on their phones and other devices is at an all-time high," says Collins. "People crave conversation and they crave stories and human interaction that I don't think they're getting in their real life. That's why I feel good about doing the show. If you can be that for someone, that's really cool."
In addition to being one of the co-hosts, Collins is also an audio engineer, so she records and edits "Effin B Radio," along with other local podcasts, like "Free Cookies." She spends about three hours editing an hour-long episode to make sure it's professional quality. 
"One of my biggest pet peeves is hearing a great podcast that sounds terrible," says Collins. "I'm a sound nerd, so creating a space where you have a show that doesn't sound like it's being recorded on your iPhone is very important to me."
2. 'To the Echo' Radio Show
Where to listen: totheecho.com, iTunes, Stitcher, iHeart Podcasts, Podbean, Spreaker, Player FM, Google Play, more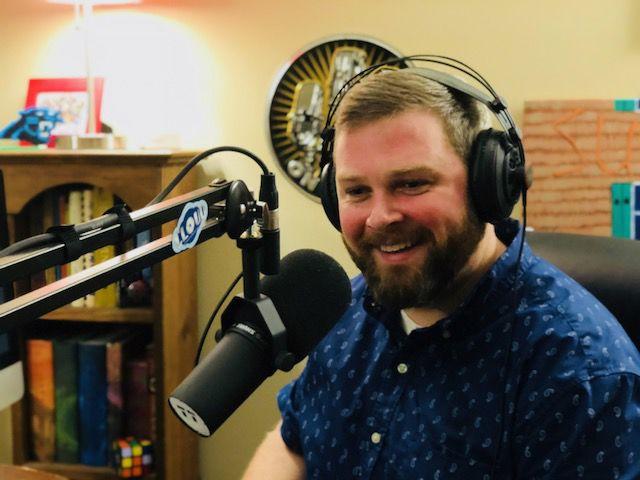 Listen to "Home Searchers and Their Video Games" on Spreaker.
Nicholas O'Kelly and Derek Daisey, both with experience in the entertainment industry, talk entertainment news and music trends and perform improv sketches on their podcast, "To The Echo," which garners a few thousand listens per episode. 
"We make each other laugh, so we figure we can make other people laugh, too," says O'Kelly. 
The podcast actually originated back in 2009, when Charleston internet radio station Kinetic HiFi was a platform for radio-style shows beyond the traditional airwaves. 
"When Clear Channel took over the radio, people who were creative couldn't just get on the radio anymore," says O'Kelly. "But they could go get a website, set up a home studio and put out content. The ease of that led us into this."
Almost a decade later, "To The Echo" has embraced a variety of new podcast formats, from Spreaker.com to the Apple iTunes podcasts app, and has finally transitioned from recording phone interviews to hosting in-person interviews.
The podcast hosts are looking for locals to feature, like two of their recent guests, Charleston band Bizness Suit and theater troupe The Flowertown Players.
3. 'Emcees & Esquires'
Where to listen: emceesandesquires.com, SoundCloud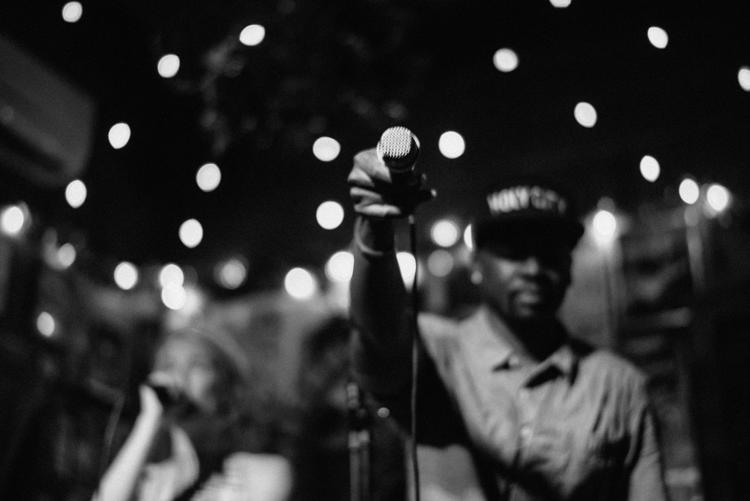 Benny Starr and Elliot Smith, members of Charleston funk outfit The Very Hypnotic Soul Band, have teamed up on a new endeavor called "Emcees & Esquires." The podcast, which launched in June, focuses on politics, beliefs and culture in South Carolina. 
Starr and Smith first met in 2016 when they joined together to play at the Charleston Music Hall's Hi Harmony concert, which was inspired by a desire to get musicians of different backgrounds to collaborate after the racial violence of the Emanuel AME Church shooting the year before.
Starr is a hip-hop artist, speaker and community advocate while Smith is a visual artist, musician and attorney.
4. 'Contribute Your Verse'
Where to listen: contributeyourverse.com/podcast, SoundCloud, iTunes, Stitcher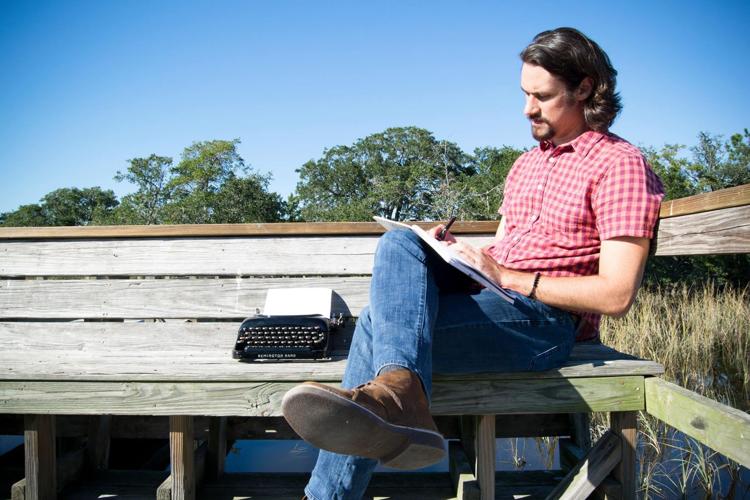 Charleston also has a literature and poetry podcast called "Contribute Your Verse." Hosted by three local poets who are a part of organization The Unspoken Word, "Contribute Your Verse" was started at the beginning of the year to offer a platform to local literary notables and a place to share writing tips. 
Matthew Foley, Derek Berry and Loren Mixon interview creatives such as Charleston Poet Laureate Marcus Amaker; Greenville's Glenis Redmond, poet-in-residence at the Peace Center; and author Erin Stalcup. 
"Podcasts are an interesting counter-balance to other forms of media that don't really allow the fullness of someone's opinion," says Foley. "It's hard to listen to three hours of someone's opinions and not relate to how they're feeling, and I think it's a good thing. There's a hunger for deeper intellectual conversation." 
"Contribute Your Verse" podcasts are typically about an hour long, and that's plenty of time for an in-depth conversation about craft, community and creative habits. Foley, who is also a writing coach, says he's gotten fuel for his own creative endeavors from those conversations.
"Podcasts offer us the intimacy of talk radio without the time restraints, paired with the immediate availability to which we've become accustomed through Netflix," says Berry. 
Favorite podcasts: "Friends at the Table" (Derek); "Write Now with Sarah Werner," "The Creative Penn Podcast" (Matt) 
5. 'Metal4Metal'
Where to listen: YouTube, metal4metal.com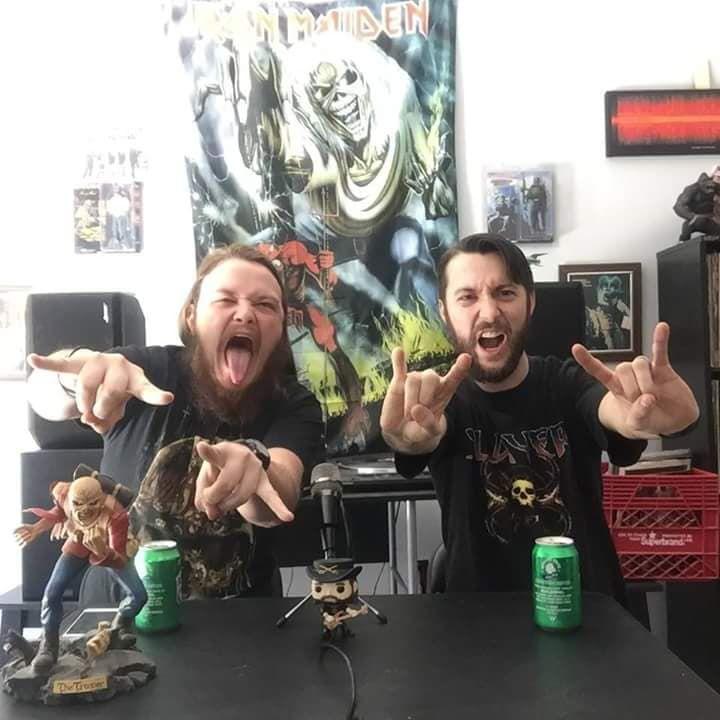 As far as local music podcasts go, "Metal4Metal" is an emerging talk show on the metal genre featuring Steven P. Jones and Dennis Parker. Jones and Parker discuss metal news and interview local punk, hardcore and metal bands live in their home studio.
"We're not in it for the money," says Jones, who started the podcast as a cool way to hang out with his friend Parker. "The amount of people I've met and experiences I've gotten to have — that's the best part of it."
"Metal4Metal" will host its second live music festival at 5 p.m. Sept. 15 at The Alibi Bistro & Billiards, 216 Myers Road, in Summerville, featuring The Monsters from Outer Space, Carbon Prophets, Decadence, Guardian's Warlock, Derpot and more. 
Favorite podcasts: "The Dave Mustaine Show" (Steven); "The Power Remains with Randy Blythe" (Dennis)
6. 'Best for Business'
Where to listen: Not live yet, follow @bestforbusinesspodcast on Instagram for updates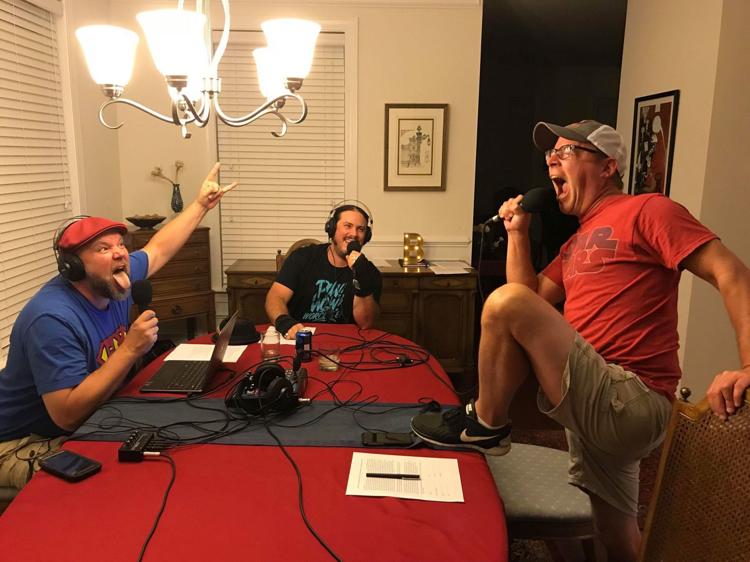 Charleston artist Patch Whisky and his neighbor of eight years, manufacturing consultant Dan Anderson, are in the process of starting a podcast called "Best for Business." They have a few episodes under their belt, recorded at the dining room table, but are waiting to post until they've got several under their belt.
The focus of the podcast is on interviews with musicians, artists and other creative professionals, exploring what they do to how they do it. 
"We have a lot of creative minds we're looking to expose here in Charleston," says Anderson. "There's such an immense amount of talent in the arts community."
Beyond the large group of creatives the duo knows in town, they also happen to share a love of wrestling, which is bound to appear on the podcast from time to time (hence their favorite podcast picks). 
Favorite podcasts: "The Steve Austin Show" (Patch); "Talk is Jericho," "Wrestling World Podcast Network" (Dan)
7. 'Flower Couch Sessions'
Where to listen: facebook.com/flowercouchsessions/videos/
Like "Metal4Metal," "Flower Couch Sessions" is a video-based podcast that features interviews and live acoustic sessions with bands, both local and touring. It's not available on typical podcast platforms; "Flower Couch" is posted online as Facebook Live videos, an up-and-coming platform of its own, which is morphing into spin-offs like Instagram Live and Instagram TV. 
The casual interview series is hosted by Charleston brothers and music duo The Mobros, and the setting for each video is the vintage floral couch for which the series was named. So far, The Mobros have posted 32 episodes, and have featured a variety of artists, including Justin Osborne of Susto and the Post-Timey String Band. 
8. Do Work Media
Podcasts include: "Coffee & Dutches," "We're Just the Messengers," "Mars vs. Venus," "Herstory," "Mic'd Up," "Brunch Brothers," "Time TNL," "VP & Da Mic"
Where to listen: SoundCloud, iTunes, Stitcher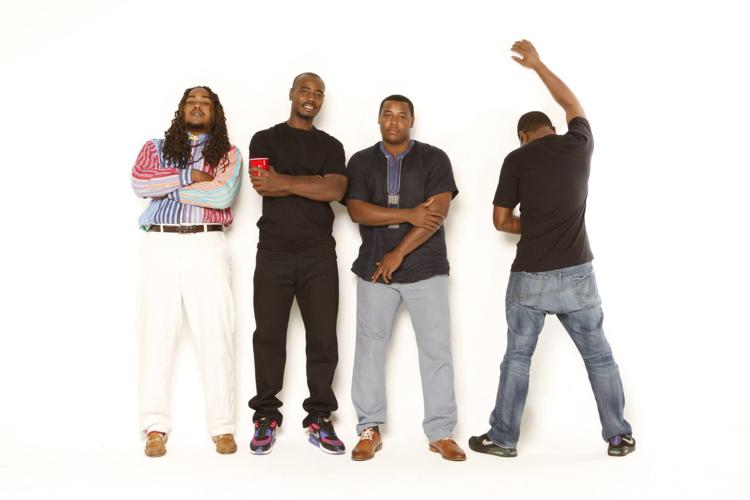 Do Work Media, a group that hosts eight different podcasts and promotes events, started in 2015. The first show, "Coffee & Dutches," originated from daily morning talks.
"We just wanted to share our thoughts on topics that we normally discuss amongst ourselves," says Seth McNeil, a member of the collective.
The topics include hip-hop culture, music and more relevant commentary.
"The goal is for us to bridge the gap of our communities — to do what we call 'edutrainment' and have a great time doing it."
9. 'Aural Traditions'
Where to listen: auraltraditions.org, iTunes, Google Play, TuneIn and Stitcher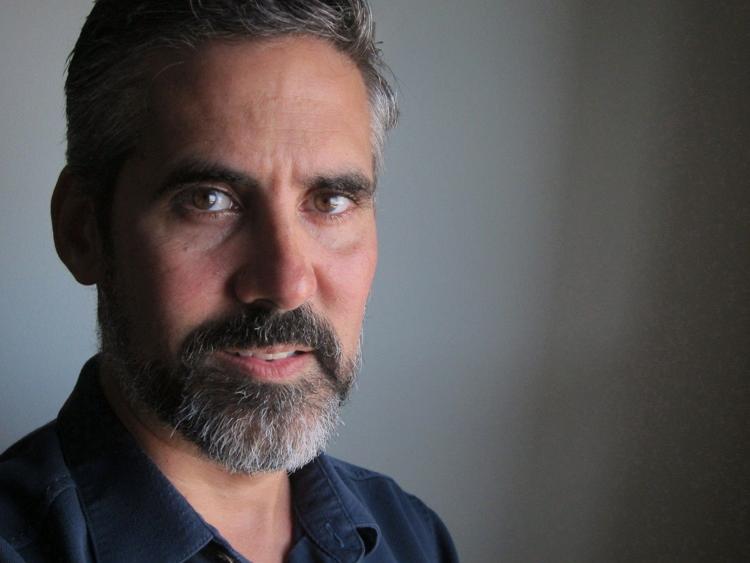 Steven Cardinal, like the co-hosts of "To the Echo," had the opportunity to get into streaming internet radio with Charleston's Kinetic HiFi a few years back.
"I got bit by the audio bug," he says, and that led him to start his own audio drama, "Aural Traditions."
On the podcast, Cardinal gets scripts from local writers and has them performed by Charleston actors. Now the podcast universe has created a huge space for audio dramas, and Cardinal is loving it. 
"People are spending more time killing time — commuting, exercising, chores — all of which can be made more enjoyable with something to listen to," says Cardinal. "A curated set of content via podcasts is more accessible than ever to a listener. It's like eating a la carte, only listening to the things you like."
Inspirational audio drama podcasts: "Welcome to Night Vale," "We're Alive," "Limetown," "The Black Tapes"