Yes, there is a Charleston "Game of Thrones" bar crawl happening this weekend, along with a lot of other fun events in Charleston.
From the series kickoff of Party at the Point to the Lowcountry Strawberry Festival, there's a little something for everyone. Read on! 
Crawl of Thrones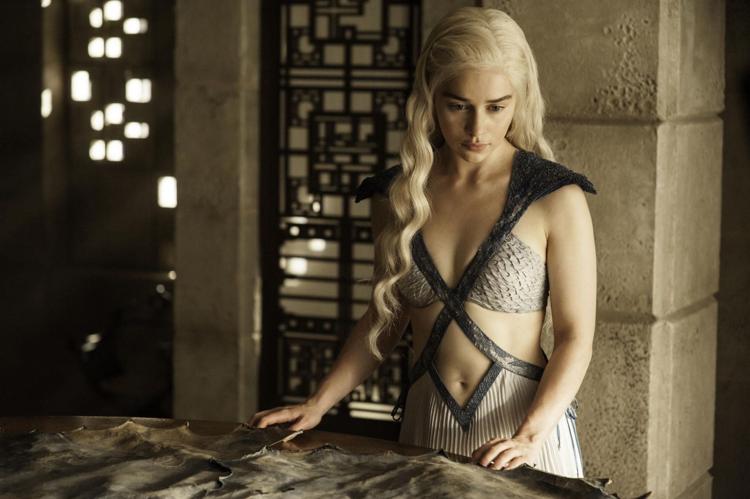 "That's what I do: I drink and I know things." – Tyrion Lannister
Ah, the things we do for love. On Saturday, a stretch of downtown Charleston will become the realm of the Seven Kingdoms for the Crawl of Thrones, an opportunity to bend the knee to HBO's fantastical series, "Game of Thrones." Participating venues are The Brick on Ann Street, Silver Dollar, Republic and Charleston Beer Works on King Street, and Carolina Ale House and Mynt on Calhoun Street.
Costumes are encouraged (yes!) and the evening will be full of drink specials. The first 300 crawlers to check in will receive a signature koozie, but note that you don't even have to drink at all — you can still get your scorecard stamped to earn the special event T-shirt (while supplies last). Professional photographers and videographers will be out-and-about and a few stops will have DJs. If you run into Cersei, tell her I want her to know it was me.
WHEN: 3-6 p.m. check-in at The Brick; crawl lasts until 11 p.m. April 27
WHERE: Check-in at The Brick, 24 Ann St., downtown Charleston
PRICE: $20-$25
MORE INFO: 843-998-6828, bit.ly/2Ztqw8N
East Cooper series kickoffs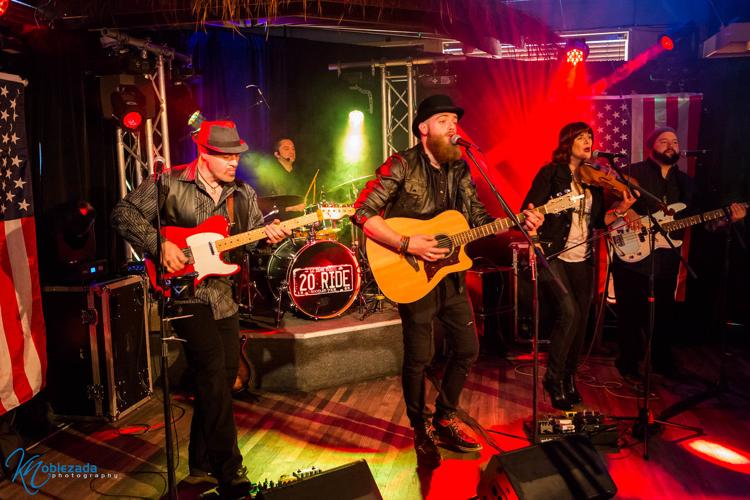 Now in its 19th year, the family-friendly Party at the Point happy hour concert series returns to Charleston Harbor Resort & Marina on Friday, presented by Ear for Music, 98 Rock and 105.5 The Bridge. Kicking the series off is 20 RIDE, a Zac Brown tribute band, and the beneficiary of opening night is Carolina Coonhound Rescue. Free parking is available along the road leading in to the resort and Uber & Lyft pick-up and drop-off stations won't be very far from the event entrance. In addition to drink specials, food will be available for purchase.
The series runs through July 5 and scheduled performers include The Ol' 55s, Planet Janet & The Majestics (featuring all former members of Plane Jane), Sol Driven Train, Idlewild Revival (Allman Brothers tribute), Rock the 90s (self-explanatory), Dave Matthews Tribute Band, The Randall Fowler Project & Lauren Hall, The Distinguished Gentlemen, Departure (Journey tribute) and the finale is Homegrown Night (performers to be announced later).
WHEN: 5:30 p.m. April 26
WHERE: Charleston Harbor Resort & Marina, 20 Patriots Point Road, Mount Pleasant
PRICE: $8 general; free for ages 12 and younger
MORE INFO: 843-856-0028, charlestonpartyatthepoint.com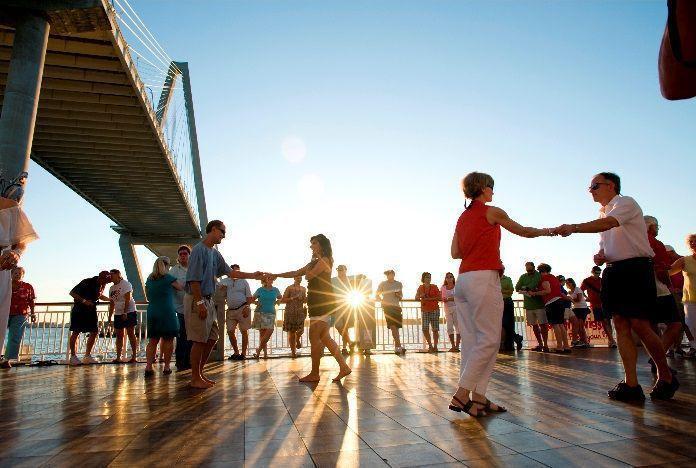 Another summer staple, Shaggin' on the Cooper, returns to Mount Pleasant Memorial Waterfront Park on Saturday and this week's beach music will be provided by The Hot Pepper Band. Food and beverages will be available for purchase and attendees are encouraged to bring chairs for comfort. The series will continue through September 17 and featured performers include the Shem Creek Boogie Band, The Coppertones, The Sneakers, Vinyl Daze and Recollections.
WHEN: 7 p.m. gates, 8 p.m. music April 27
WHERE: Mount Pleasant Memorial Waterfront Park, 99 Harry M. Hallman Jr. Blvd.
PRICE: $8-$10; free for ages 3 and younger
MORE INFO: 843-795-4386, ccprc.com/1175/Shaggin-on-the-Cooper
Lowcountry Strawberry Festival
Tutti frutti, oh, Rudy! The Lowcountry Strawberry Festival returns for the 22nd year to Boone Hall Plantation for a jam-packed weekend of berry-pickin' and rides galore.
This year's thrill rides from Amusements of America include a little something for everybody: the Frog Hopper, Bees, and Bear Affair for the wee ones, bumper cars for the middle-of-the-road folks, and the Free Fall (nope), Orbiter (nope) and Sky Fall (nope) for those brave enough to give them a try, with 20 rides expected in all.
Family attractions include annual favorites: the petting zoo, K-9s in Flight Frisbee Dogs, pig races and giant inflatables and slides. New this year is a giant rock climbing wall. There will be interactive games, costumed characters, live music and contests (pie-eating!), as well as the Mr. John Deere contest for boys ages 4-6 and the Miss Berry Princess contest for girls ages 4-6.
As always, you'll be able to fill some baskets with berries in the U-Pick field, home of almost 135,000 strawberry plants this year. A whop bop-a-lu, a whop bam boo!
WHEN: 6-10 p.m. April 25 (festival rides only); 3-10 p.m. April 26; 10 a.m.-10 p.m. April 27; noon-7 p.m. April 28
WHERE: Boone Hall Plantation entrance off Highway 17, ½ mile north of Long Point Road, Mount Pleasant (you cannot enter event through the plantation main gate on Long Point Road)
PRICE: $10 general; $5 ages 2-11; free for ages 2 and younger; one-day ride wristbands: $20 advance, $25 at event; $1.25 per ride ticket (sheets available)
MORE INFO: boonehallplantation.com
Blessing of the Fleet
As Forrest Gump's best buddy Bubba Blue said, "Shrimp is the fruit of the sea." You know that's the truth around here and we love to celebrate our local shrimpers and fishermen with the Blessing of the Fleet & Seafood Festival at Mount Pleasant Memorial Waterfront Park. Sunday's 32nd annual tribute will feature the blessing procession on the pier and the boat parade and traditional blessing of the fleet from Father Len Williams, now retired from the Charleston Port & Seafarer's Society, and the Rev. Richard Grimball, the new chaplain with the society. This will be Father Williams' 16th and final Blessing of the Fleet.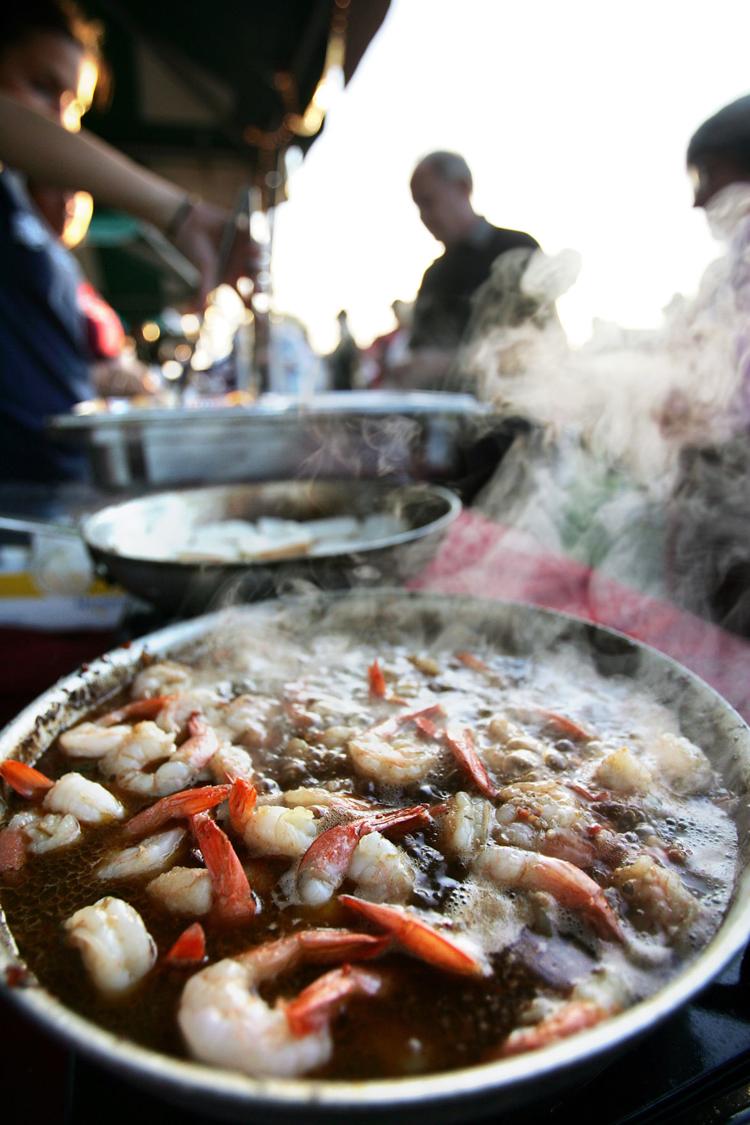 There will be a shrimp-eating contest, shag dancing competition, craft show and other activities. Live music will be provided by the Haley Mae Campbell Band and the East Coast Party Band. Food vendors include East Cooper's own Gilligan's, Graze, Not Just Franks Café, Red's Ice House, Saltwater Cowboys and Sticky Fingers. Proceeds from this year's festival will benefit East Cooper Land Trust and Southern Paws Animal Rescue.
Parking may be a bit of a bear, so free parking and shuttles will be available at seven Mount Pleasant locations (see website) and yes, you can bring your chairs and gear aboard.
WHEN: 11 a.m.-5 p.m. April 28
WHERE: Mount Pleasant Memorial Waterfront Park, 99 Harry M. Hallman Jr. Blvd.
PRICE: Free admission
MORE INFO: 843-884-8517, experiencemountpleasant.com/events/blessing-of-the-fleet
Trondossa Festival
Ain't life grand, y'all — Widespread Panic is bringing the Trondossa Music & Arts Festival back to Riverfront Park in North Charleston this weekend. In its second year, the festival boasts an unbelievable lineup: two nights of Widespread (two sets each and they never-ever do the same set twice), two nights of Umphrey's McGee, with The Marcus King Band and The Wood Brothers on Saturday, and Caroline Rose and Rainbow Kitten Surprise on Sunday.
New to the festival this year is the Home Stage, featuring all local bands on both days, so get pumped for Josh Roberts & The Hinges, The Reckoning, Sol Driven Train, Schema and ROBOTRIO on Saturday, and Schema (again), Sol Driven Train (again), Josh Roberts & The Hinges (again), She Returns From War and The Reckoning (again) on Sunday.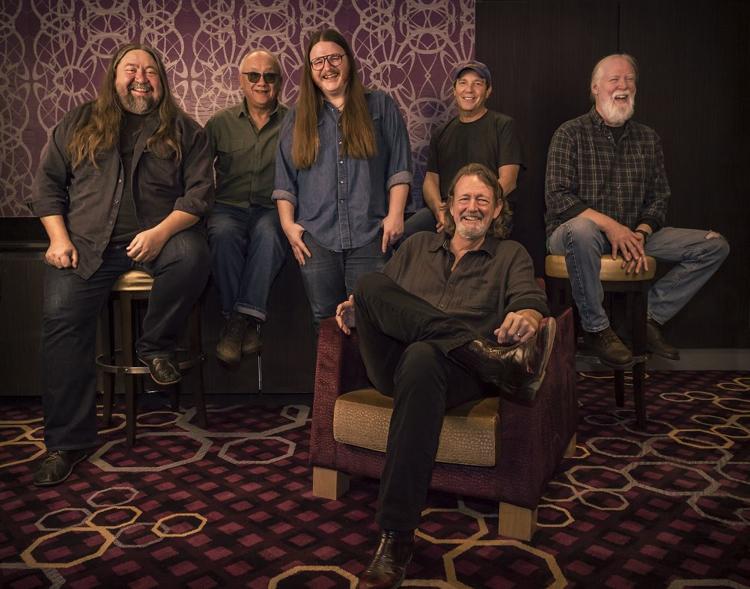 A dozen or so art and specialty vendors will be a part of the festival as well, featuring items like organic clothing, hemp products, tribal-inspired designs, bohemian jewelry, metal arts, handcrafted gifts and tie-dyed tapestries. You can count on two hands and a foot how many food vendors will be on-site (more locals!) and most or almost all will have vegan, vegetarian and gluten-free options available for purchase.
Make sure you check the website for a list of things you can't take with you, i.e., no pets, umbrellas, coolers, glowsticks, rave balls or glitter.
WHEN: 1 p.m. gates open, 8 p.m. Widespread Panic takes the stage to close out April 27-28
WHERE: Riverfront Park, 1061 Everglades Ave., North Charleston
PRICE: $88 single-day tickets; $175 two-day tickets; $350 VIP; free for ages 6 and younger
MORE INFO: trondossa.com
Fido Fest
Saturday is another day for the dogs as Mount Pleasant Towne Centre and Hairy Winston Pet Boutique present the fourth annual Fido Fest with local pet-focused retailers. You can take your dog, and if you don't have a dog, you can adopt one while you're there. Highlights include the Fido Marketplace, a training session with Fetch Doggy Day Care, food and beverages, a Fido Photo Booth and additional games, contests, activities and giveaways. Entertainment will be provided by Chance and Circumstance (collab project with CK Chance and Jig Wiggler) and Bach to Rock's Brook Newman. Proceeds from Fido Fest will benefit the Charleston Animal Society.
WHEN: Noon-3 p.m. April 27
WHERE: The Oaks at Mount Pleasant Towne Centre (across from Barnes & Noble), 1218 Belk Drive
PRICE: Free admission
MORE INFO: 843-216-9900, bit.ly/2Ds3OVl