So, you're in Charleston for the weekend and looking to have a little fun before and after the Bridge Run? Well, we've got some ideas. Here are a few of the best Lowcountry concerts to catch while you're in town. 
Blues & BBQ Harbor Cruise
Thursday + Friday | Charleston Harbor Tours, 10 Wharfside St. | charlestonharbortours.com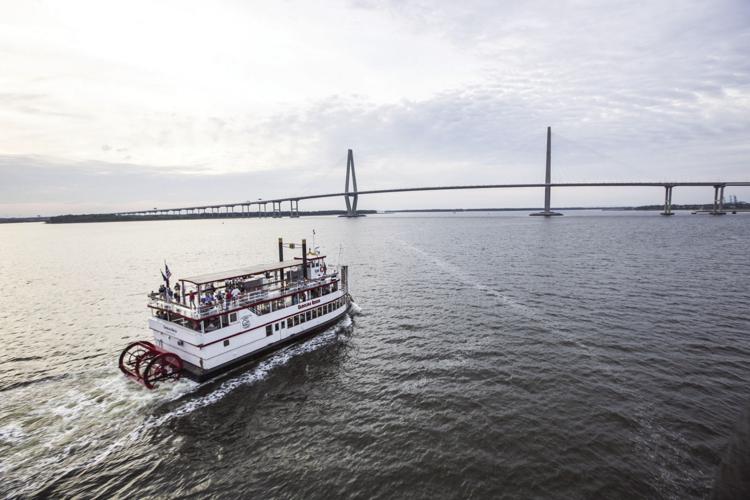 For an on-the-water Charleston experience that includes live music and some Swig & Swine BBQ, check out one of the Blues & BBQ Harbor Cruises hosted by Charleston Harbor Tours. The Shrimp City Slim Band will provide blues tunes for two hours, while you enjoy a buffet of pulled pork, smoked chicken, mac 'n' cheese, coleslaw and sweet tea. There is also a cash bar on board. Tickets are $46.95-$48.95, and boarding time is 6:30 p.m. 
Ann Caldwell and the Magnolia Singers
Friday | Unitarian Church, 4 Archdale St.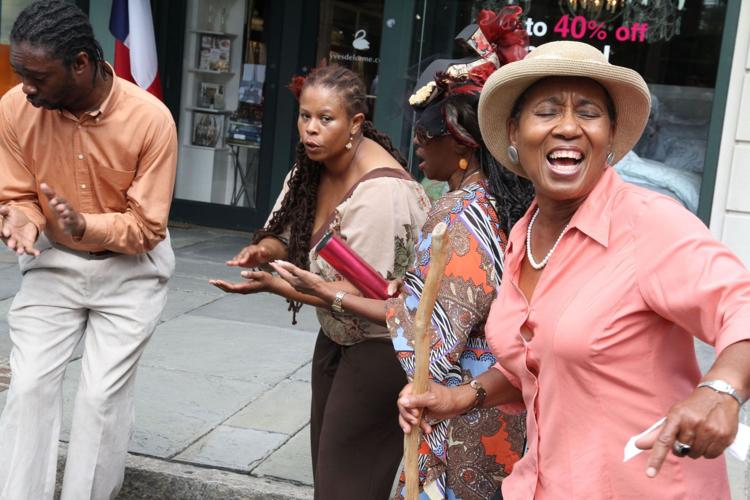 For a true taste of Charleston music history and culture, head to the Unitarian Church for the last performance of the Candlelight Concert season from 7:30-9:30 p.m. Friday. Ann Caldwell and the Magnolia Singers will perform a cappella Gullah spirituals and stories that pay homage to their ancestors. Their music ranges from spirituals to R&B, jazz, gospel, folk and children's songs, and their enthusiastic call and response style will have everybody singing, clapping, stomping and dancing.
The Magnolia Singers have performed on the "Today" show and "Good Morning America." Tickets, which are $15 for adults, $10 for 12-to-18-year-olds and free for those under 12, are available at the door.
Little Stranger's Friendly Neighborhood Fest
Friday + Saturday | The Royal American, 970 Morrison Drive | theroyalamerican.com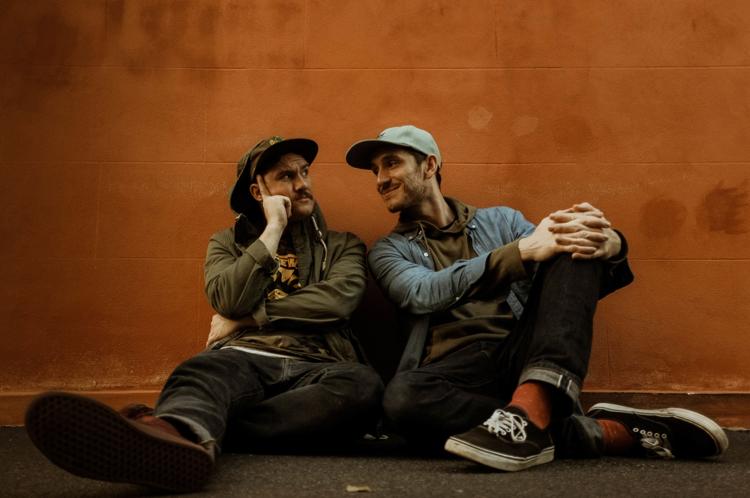 The Royal American is one of my absolute favorite music venues and bars around town, from the red lighting to the intimate bar stage and Mardi Gras decor. Nightly, you can enjoy "magic wings," delicious sandwiches and $8 rum, bourbon or vodka punches. And you can also catch some of the best emerging and established local acts.
One of those is Little Stranger, a hip-hop duo inspired by the Gorillaz. They'll be hosting a two-day "Friendly Neighborhood Fest" on Friday and Saturday nights, kicking off at 7 p.m. There will be performances by Little Stranger, along with Damn Skippy, Long Miles, Pip the Pansy and Bananaz. Tickets are $15 per night. 
Sarah Shook & the Disarmers w/ She Returns From War
Friday | Pour House, 1977 Maybank Hwy. | charlestonpourhouse.com
You don't want to miss one of Charleston's favorite Americana and alt-country crooners, Hunter Park of She Returns From War. She's been dubbed the Lowcountry "Swamp Witch" and recently toured with Band of Horses. She'll be playing, along with Sarah Shook & the Disarmers, at a favorite laid-back James Island venue, Pour House. Tickets are $12 in advance and $15 the day of the show. Doors are at 8 p.m. 
Charleston Symphony: Charlton With Strings
Friday | Charleston Music Hall, 37 John St. | charlestonmusichall.com
Charlton Singleton, one of Charleston's famous trumpeteers known for playing in Gullah group Ranky Tanky, is joining forces with the Charleston Symphony. Together with a jazz trio, Singleton and the Charleston Symphony's string section will play a swinging program featuring Clifford Brown's soulful jazz classics and Mongo Santamaria's "Afro Blue." Tickets are between $30-$45, and doors are at 7 p.m. 
Live Band Bridge Run After Party
Saturday | The Alley, 131 Columbus St. | thealleycharleston.com
Get over the bridge and then head over to The Alley for a live band after party. Doors open at 9:30 a.m., and the first runner inside wins a $25 gift card. The first 50 runners inside will get a mini bottle of Charleston Mix Bloody Mary. There will be live music from 12-3 p.m. from local artists Greg Keys, Quentin Ravenel and Jamal Hall. There will also be a special Bridge Run menu all day and drink specials starting at 4 p.m. 
Weird Science Bridge Run '80s Party
Saturday | The Windjammer, 1008 Ocean Blvd. | the-windjammer.com
Isle of Palms' beachfront venue is hosting Weird Science for some "'80s cheese." This Charleston party band will be playing your favorite hits of the decade, which are sure to incite some post-run dancing, if you still have the energy. Doors open at 8 p.m. Tickets are $10 and available online or at the door. 
Lowcountry Cajun Festival
Sunday | James Island County Park, 871 Riverland Drive | ccprc.com
Looking for something fun to do the day after the Bridge Run? Bringing Louisiana to the Lowcountry, the Cajun Festival will feature a full day of Zydeco music, Cajun and Creole foods and kids' activities. In addition to jambalaya, alligator, crawfish and barbecue, there will be live tunes starting at 1 p.m. Randy McAllister and the Scrappiest Band in the Motherland kicks things off, followed by Pine Leaf Boys and Gerard Delafose & the Zydeco Gators. Tickets are $15, though the event is free for ages 12 and under and Gold Pass park members. Kids' carnival rides and inflatables will be available unlimited all day for $15 per child.