In tune with our Folly Beach Guide, we've got a surfing event you don't want to miss this weekend. You can also catch a pup party, duck race and two foodie events. 
Wahine Classic
Growing up in a South Carolina beach town, surfing was a prevalent part of my youth culture. Not that I did it, mind you — I read too many articles in Surfer Magazine about big-wave surfers getting drilled, torn up by a reef or getting bit by a shark ... not that our waves or waters were anywhere close to those things being a realistic hazard. Regardless, ripped-out pages of Kelly Slater, Laird Hamilton ("North Shore"!), the Toms (Carroll and Curren) and Derek Ho were tacked to my bedroom wall and even now, I prefer to wear flip-flops over anything else. I'd still wear my Baja sweaters if I had them. And yes, that's plural — I had two.
Far more dedicated than I ever hoped to be, lots of ladies are going to surf the swells this weekend at the Wahine Classic at The Washout (1550 E. Ashley Ave.) on Folly Beach. There will be two days of intense competition (waves behaving, of course), as well as entertainment, raffles and more. Categories include shortboard, longboard, SUP, bodyboard and funshape, with divisions from 12 years and younger (Menehune) up to 50 years and older (Goddess), as well as novice, amateur and pro divisions. Local pro surfers Jenny Brown and Kate Barattini were last year's winners. Brown is an instructor at Folly's Shaka Surf School (shakasurfschool.com) and Barattini is an artist, my personal favorite being her "Animal Shred" series (animal heads, surfer bodies: rabbitholemediums.com/paint-pen).
The Competitors' Party at The Washout restaurant (41 Center St.) on Saturday night will feature food, beverages and music from The F.I.S.T.E.R.S. (Folly Island Surf Team + Rescue Emergency Squad), who celebrate and promote the attitude, emotions and philosophy of "Pura Vida" and the "Aloha Spirit."
Get stoked, y'all — it's gonna be rad!
WHEN: Competition: 8 a.m.-4 p.m. June 1, 8 a.m.-3 p.m. June 2; Competitors' Party (open to the public) 5 p.m. June 1
WHERE: The Washout, 1550 E. Ashley Ave., Folly Beach
PRICE: Free for spectators; $5 buffet at Competitors' Party
MORE INFO: follywahine.org
Tails & Trails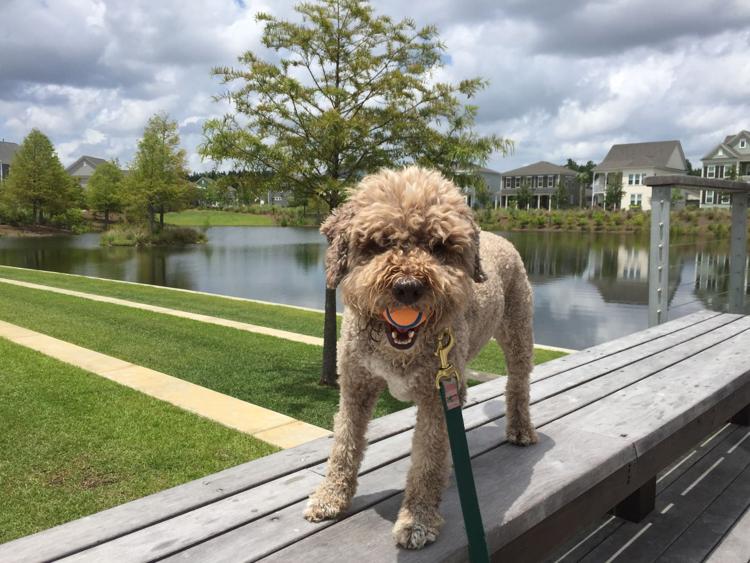 Technically, we're nowhere close to the "dog days of summer," but no matter, Nexton is getting ahead of it with the pet-centric Tails & Trails event at its new dog park on Saturday. This "pawesome time" is in honor of National Trails Day and in celebration of the opening of Brighton Park Village Dog Park. The festivities will begin with a group dog walk from the Swim Club pavilion to the park, which will be set up with food and vendors for people and pups alike. The doggos can get cookie treats from Woof Gang Bakery and ice cream, Frisbees and bandanas, as well as a free caricature. The bipedals can visit the trail mix bar or the Miracle's Tasty Express hot dog food truck. K9 Fit Club will offer training demos and Dorchester Paws will be on site with animals available for adoption. Generally, the dog park will be reserved for Brighton Park residents, but this event is free and open to the public.
WHEN: 9:30 a.m.-noon June 1
WHERE: Brighton Park Village at Nexton, 247 Great Lawn Drive, Summerville
PRICE: Free admission; suggested RSVP for dog treats at bit.ly/2JGMHUt
MORE INFO: 843-900-3200, nexton.com/news-events
Charleston Duck Race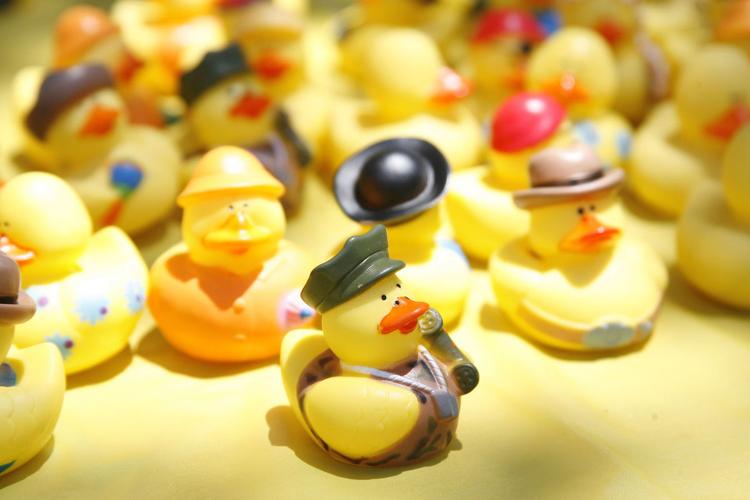 I can't promise I won't quack any more jokes, but the annual Charleston Duck Race returns to Smythe Lake Park on Daniel Island on Saturday, presented by local Rotary Clubs. Fear not, no live ducks are involved in this fundraising event — but there will be 30,000 yellow rubber duckies, propelled across Smythe Lake with fire truck hoses, all taking a quack at being first across the finish. Ducks can be "adopted" for $10 each, with proceeds to benefit Rotary Clubs in Summerville, North Charleston, Johns Island, Mount Pleasant and Daniel Island.
Following the race will be the kickoff for the Sounds of Summer Concert Series, featuring live music from party band Soul Fish and additional entertainment from magicians, jugglers, balloon artists and more. You can quack open your own bottles as this event is BYOB, and more than a half-dozen food vendors will be on site. Note: Attendees can bring their own blankets and chairs for comfort, but no tents or golf carts permitted.
WHEN: 5 p.m. race, 6-9 p.m. after-party concert series June 1
WHERE: Smythe Lake Park, 2364 Daniel Island Drive
PRICE: Free admission; $10 per duck racer
MORE INFO: charlestonduckrace.com
Music Jam (with steaks)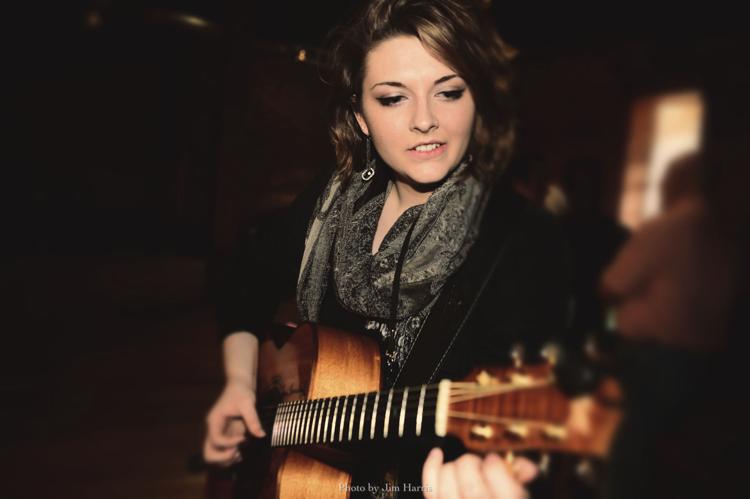 Hanahan Parks and Rec will host an unusual event at the Hanahan Amphitheater on Saturday: a Music Jam AND the Lowcountry Ribeye Steak Grilling Championship. Sounds like the perfect combo to me. The Music Jam will feature local musicians: Keith & Nathan Miller, Mia B., Kirby Jane, Steam Roller, Bullets Benign and Last Resort: A Tribute to The Eagles. The steak-grilling component will include competitors/grillmasters from throughout the country, but if that's not your thing, several food trucks will be on site, as well as craft vendors, games and a jump castle for the younger ones. Attendees are encouraged to bring blankets and chairs for comfort.
WHEN: 2-9 p.m. June 1
WHERE: Hanahan Amphitheater, 3100 Mabeline Road
PRICE: Free admission
MORE INFO: 843-266-0723, cityofhanahan.com/events/music-jam-2019
Lowcountry Bayou Food Festival
Presented by the Berneta E. Thames Foundation, in partnership with MUSC's Hollings Cancer Center, Sunday's Lowcountry Bayou Food Festival at James Island County Park is a family-friendly fundraising party to raise awareness for breast cancer. Let's get to the food first, shall we? New Orleans and Lowcountry-style seafood, Jamaican cuisine, Caribbean creole will be aplenty, as well as vegan options and a wine tasting. There will be health and art vendors, games and kids' activities. Halfway through the festival will be the March Against Breast Cancer throughout the park.
WHEN: Noon-5 p.m. June 2; 3 p.m. walk
WHERE: James Island County Park, 871 Riverland Drive
PRICE: $10 festival admission (food sold separately); $20-$45 walk and festival admission; free for ages 12 and younger
MORE INFO: 843-593-7407, bit.ly/2HxDPy5