Will Haraway has been making the trek to Charleston with Atlanta rock band The Sundogs for about a decade. But just recently, he's started a new project with his brother, Lee, called The Haraway Brothers, featuring a vintage country sound that he's excited to share with the Lowcountry. 
"I play acoustic guitar and Lee plays pedal steel and we harmonize," says Will Haraway. "It makes the songs real simple and easy to digest. We've been playing them throughout 2016, and every time we would play them, we had good responses. I like to think it's because they tell stories and hopefully draw you in — not that The Sundogs don't do that, it's just a little bit different format and maybe a little bit more personal as far as what I'm bringing to the table."
Haraway was inspired to create a separate project when he started writing country tunes that didn't quite fit in with The Sundogs' signature rock and roll sound.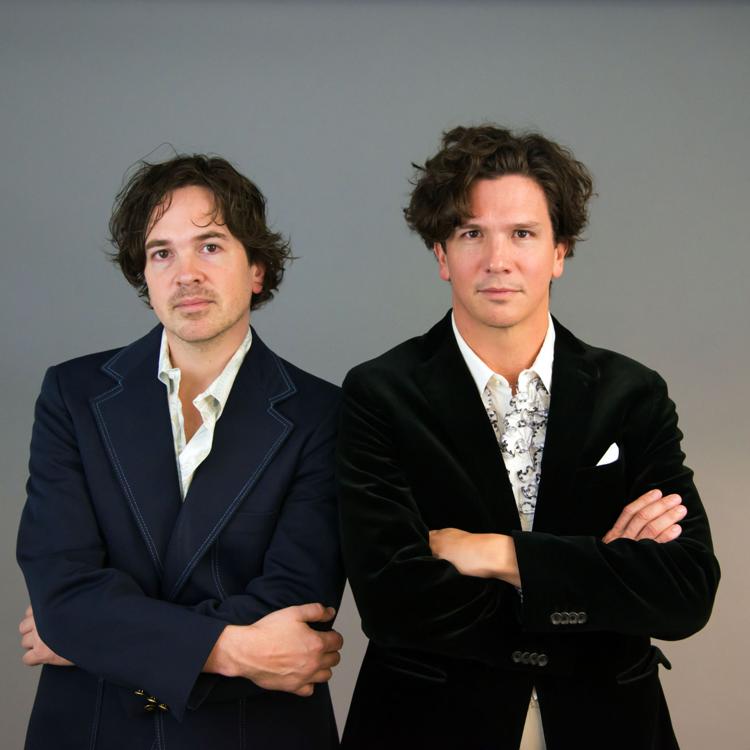 "When my brother and I would bring songs to the group, we would either collaborate or work on one and the other would add in a verse or idea or whatever," says Haraway. "They always ended up being these rock and roll songs. But these particular ones I had worked on on my own were country and there was no getting around it."
The newer songs were inspired by the sounds that the musically oriented Haraway family grew up around. The rollicking guitar licks most noticeably hearken back to some of the country music legends Haraway was influenced by in his childhood. 
"Our whole lives, we grew up in a musical family, and we actually learned to sing around the vinyl record player," says Haraway. "We would sing the Stones, the Beatles and Creedence (Clearwater Revival) and try to pick out a part and learn those songs. I probably know 'Rubber Soul' by heart now.
"My father's side of the family, the Haraways, that's just what we did. There were five brothers, including my dad, and we'd get together in Olive Branch, Mississippi, and everyone would have their guitars out and sing John Denver and Merle Haggard and Ian Tyson and Willie Nelson and Johnny Cash. In a way, this record is kind of a love letter to those guys— the real Haraway Brothers."
In fact, most of the songs written for The Haraway Brothers' debut May album "Wish You Love & Luck in the World" were lyrically and sonically inspired by family, among love and loss. 
"Our first song 'Mississippi Kite' was written when our Uncle Claude died in 2016," says Haraway. "It was actually based on a poem that Marty, the oldest of the Haraway brothers, wrote. We saw it on the table at the funeral ... It started out sad, but then shifted because Claude was a happy dude. Those kinds of things just kept happening, and we wrote songs about them. That's how it sort of became a project."
Though Haraway has been playing in Charleston for years with The Sundogs, this weekend is the first time he'll be making an appearance with The Haraway Brothers following the new album release. The band will be playing at both the Sullivan's Island and downtown Home Team BBQs for a double-header of a weekend. 
"My wife knows Aaron Siegel of Home Team from back before we knew each other," says Haraway. "He started reaching out to bands that could come and do good shows back around 2012, and so The Sundogs would come down and play two nights in a row at Sullivan's Island. What I like about Home Team is they have a good sensibility about the way they try to bring music to people and try to give people an experience. Not every venue gets that. The ones in Charleston, though, usually do."
Haraway enjoys mixing originals with covers during his live shows to give the audience something they'll recognize. And, as always during his trips to Home Team BBQ in Charleston, he's most looking forward to the wings, right after the music. 
"Those are my favorite thing, those Home Team wings."