The year 2018 has come and gone, and in the blink of an eye, hundreds of art exhibits passed us by in Charleston.
Hung and unhung from gallery walls all across town were some diverse and provocative displays, from P-Nut's poetic legacy shown and celebrated at the Charleston County Library to Camela Guevara's "Care Works" embroidery exhibit at Redux, still available for viewing through Jan. 12.
Among some of the artwork that remains are long-term exhibits at the Gibbes Museum and the Halsey Institute of Contemporary Art at the College of Charleston.
If you haven't had the chance to get out and see them, here are a few of the remaining exhibits in place that were staples in South Carolina's gallery scene last year. If you've already explored them, here's a recap. And if you haven't, start 2019 off right by catching up on what you missed. 
Betwixt and Between
Gibbes Museum, 135 Meeting St., gibbesmuseum.org/exhibitions/betwixt-and-between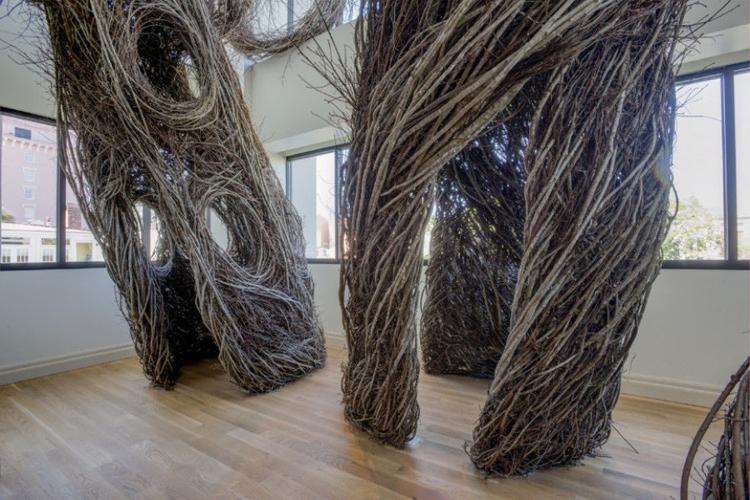 The Gibbes has a permanent exhibit in the second floor atrium by sculptor Patrick Dougherty that has turned heads in 2018. If you haven't yet seen it, there's still time. The display includes twigs and branches woven into a site-specific installation that's held in place by tension. Dougherty's childhood was spent exploring the woods of North Carolina, which fuels his imaginative art. The whimsical "Betwixt and Between" utilizes the museum's glass atrium, visually connecting the interior gallery with the lush outdoor garden.
All materials used for the installation were collected locally using sustainable, environmentally sensitive practices. And the exhibit is the result of a large-scale community effort in collecting materials and preparing them for display. In 2011, Dougherty was awarded with the Gibbes' prestigious 1858 Prize for Contemporary Southern Art. 
Southbound: Photographs of and about the New South
Halsey Institute of Contemporary Art, 161 Calhoun St. & City Gallery, 34 Prioleau St. southboundproject.org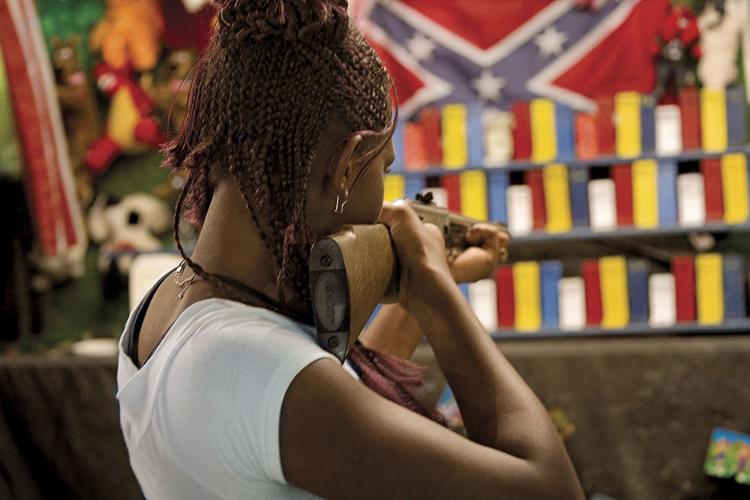 The Halsey Institute of Contemporary Art mounted its biggest show ever with October's "Southbound: Photographs of and about the New South." The sprawling show, featuring the works of 56 artists, offers an unexpected view of the vast and contradictory region highlighted in the title. Individually, the photographs are a snapshot in time, a single moment, incomplete. But together, they help paint a fuller picture of the New South, many moments, separate but connected.
The content ranges from rural roadside barbecue joints to Latino migrant workers in Immokalee, from Confederate re-enactors to scenes along the Underground Railroad. It's an eclectic and powerful blend.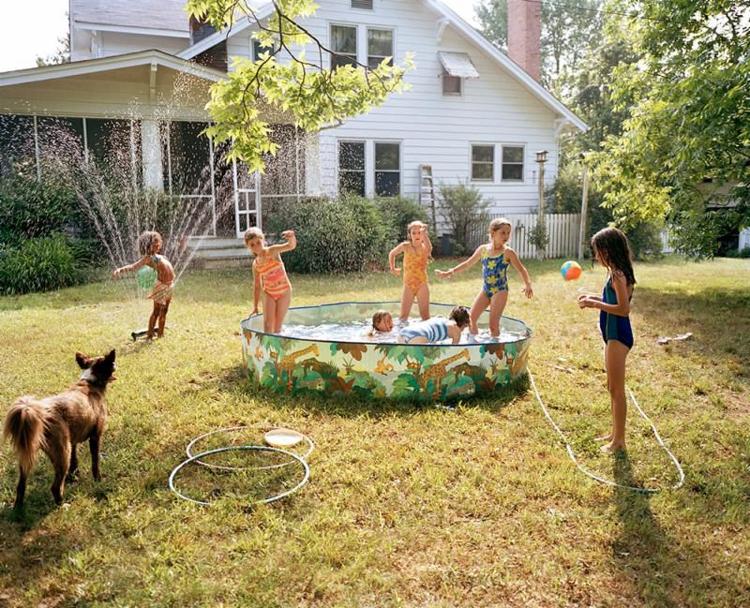 The exhibition, co-curated by the Halsey's director Mark Sloan and College of Charleston political science professor Mark Long, is part of a multifaceted $350,000 project. That project includes extensive event programming, education outreach, academic collaboration, online content, music production and more.
"Southbound" is a piece of that endeavor and is still on display at the Halsey and at the City Gallery through March 3. 
Charleston Collects: South Asian Art
Gibbes Museum, 135 Meeting St., gibbesmuseum.org/exhibitions/charleston-collects-south-asian-art/95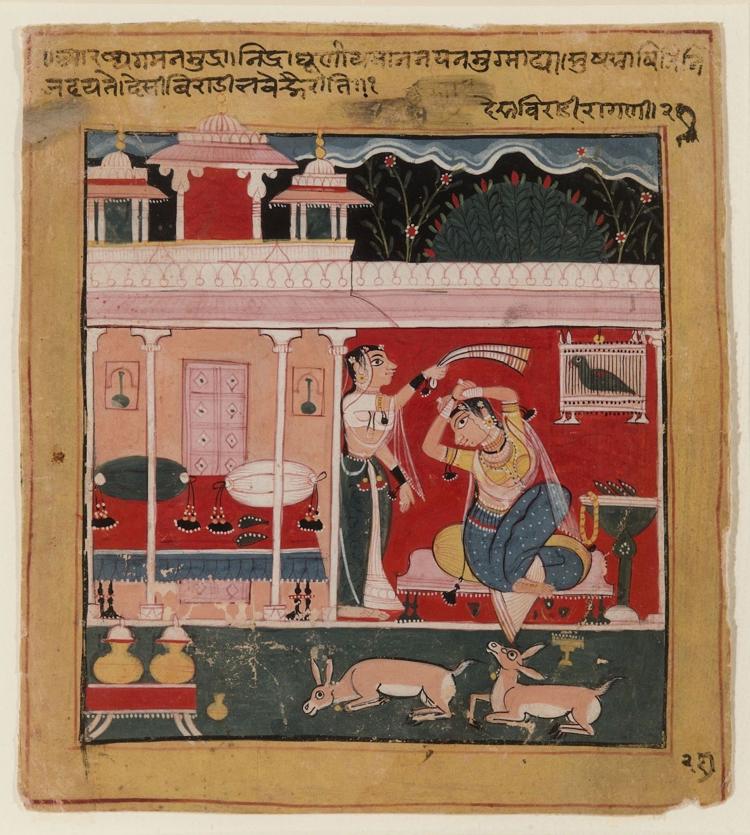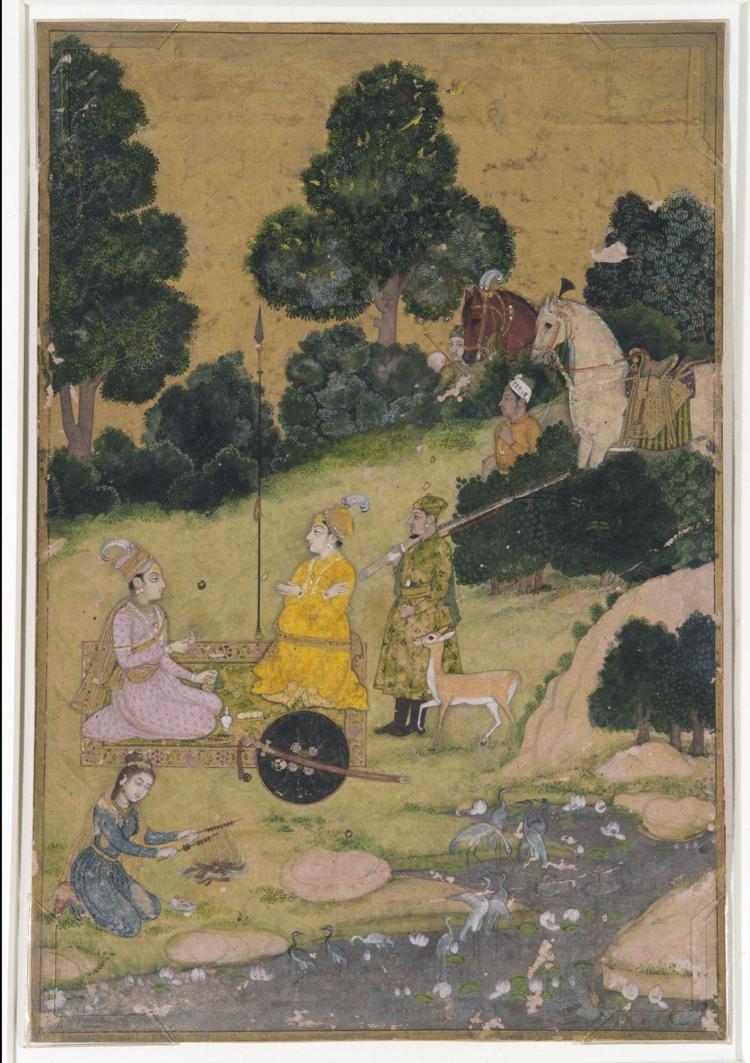 Opening in October at the Gibbes, this South Asian art exhibit includes selections from a major private collection. The rich and varied visual culture of India comes alive throughout its traditions of sculpture, painting and architecture that go back thousands of years. From bold, colorful paintings to medieval bronze, there is a complexity and diversity in culture represented. 
"Charleston Collects: South Asian Art" is presented by Daniel Ehnbom, guest curator and professor of South Asian art at the University of Virginia. The exhibit is on display through Feb. 17.